Multiplayer support is coming to Puzzling Places.
On Twitter, Puzzling Places developer realities.io teased new multiplayer functionality with a GIF that seemingly shows one user handing off a puzzle piece to another.
The caption noted that "something exciting is coming to Puzzle Places," but didn't outright confirm multiplayer or give any indication of release date. However, follow up tweets from the Puzzling Places account and a tweet from the game's puzzlemaker Azad Balabanian indicated that multiplayer is definitely on the way, with more news coming "very soon."
Puzzling Places is a fantastic VR puzzle game available across multiple platforms, including Quest, Pico and PSVR 2. It features stunning puzzles made out of 3D photogrammetry scans of real life locations and objects, which you reconstruct using reference images and a spread of 3D jigsaw pieces around you. Here's an except from our review of the original Quest release in 2021:
[Puzzling Places] has cemented itself as one of the best and most unique puzzle games on the platform, presenting a virtual spin on the classic jigsaw puzzle, incorporating some stunning 3D scans of real life places and objects. Like Cubism and other puzzle games of this nature, it's perfect to use as a calming, meditative experience and leaves you with satisfying and beautiful end results. At a time where the world is slowly coming back to life, it feels apt to be able to immerse yourself in the construction of your own tiny pocket of somewhere far away.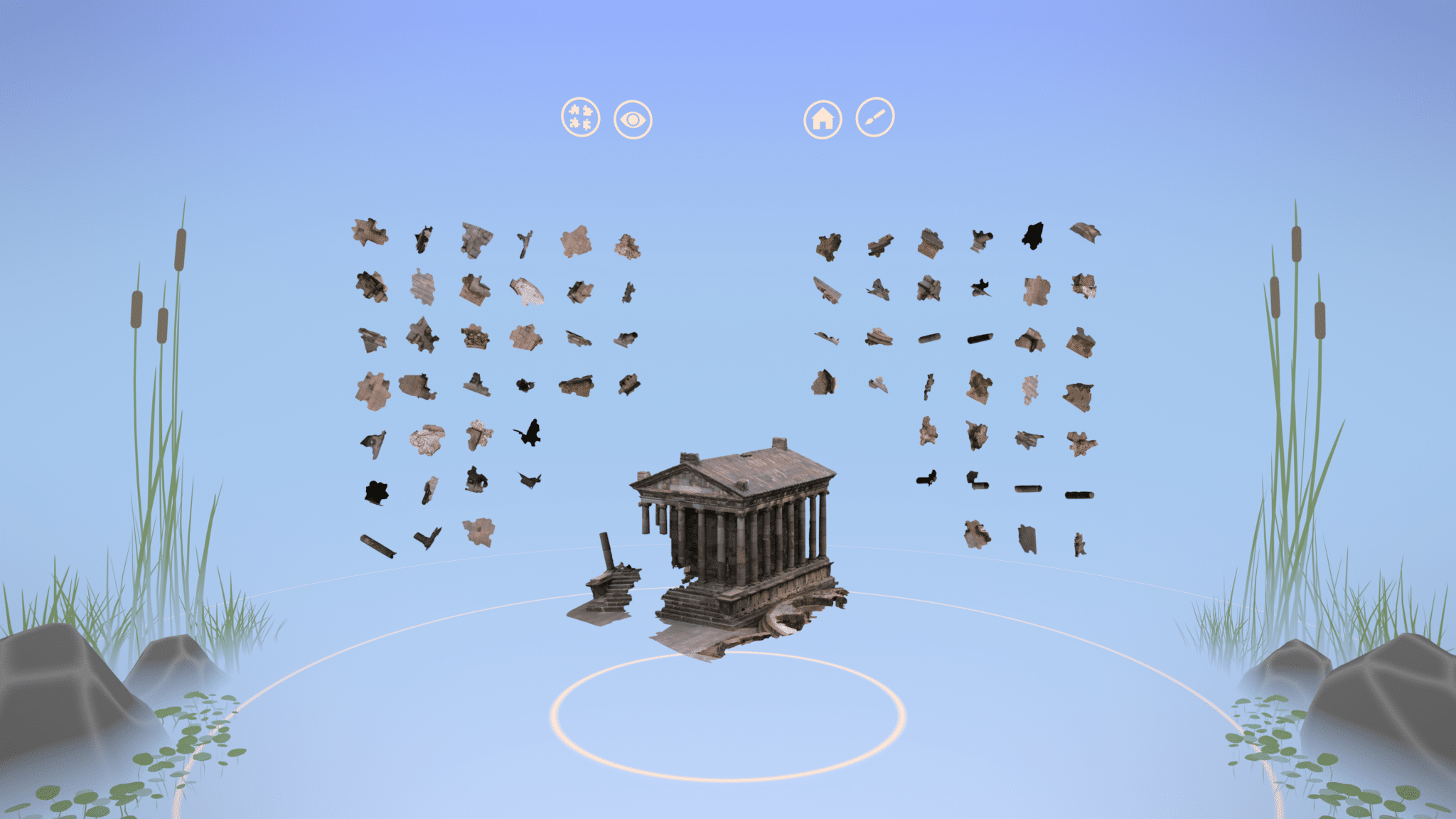 Since release, realities.io consistently adds new paid and free content to the game, which has expanded its library of puzzles significantly over time. The addition of multiplayer will no doubt add a whole new dimension to game – stay tuned for more details