PlayerUnknown's Battlegrounds (PUBG) is a worldwide phenomenon. It seems like every month it breaks new ground for sales, concurrent active users, and any other stat used to measure popularity on gaming platforms like Steam. Not only have millions of people bought PUBG while it's still in Early Access, but they continue to play it as well.  As of right now VR doesn't have its PUBG equivalent experience. There are a handful of high-quality shooters out there and a few games that try and deliver a survival-focused experience, but nothing of the large-scale Battle Royale variety that PUBG caters to.
In PUBG 100 players parachute down onto an island on a quest for survival. You've got to plunder houses, scavenge for supplies, and try to outlast the 99 other players. The game can be played either alone, with a partner, or with a squad of up to four total players. As the match progresses an electric force field slowly closes in on the map, narrowing the play space, and forcing players to confront one another. It's a pulse-pounding experience but when you finally do come out on top there's nothing quite like it.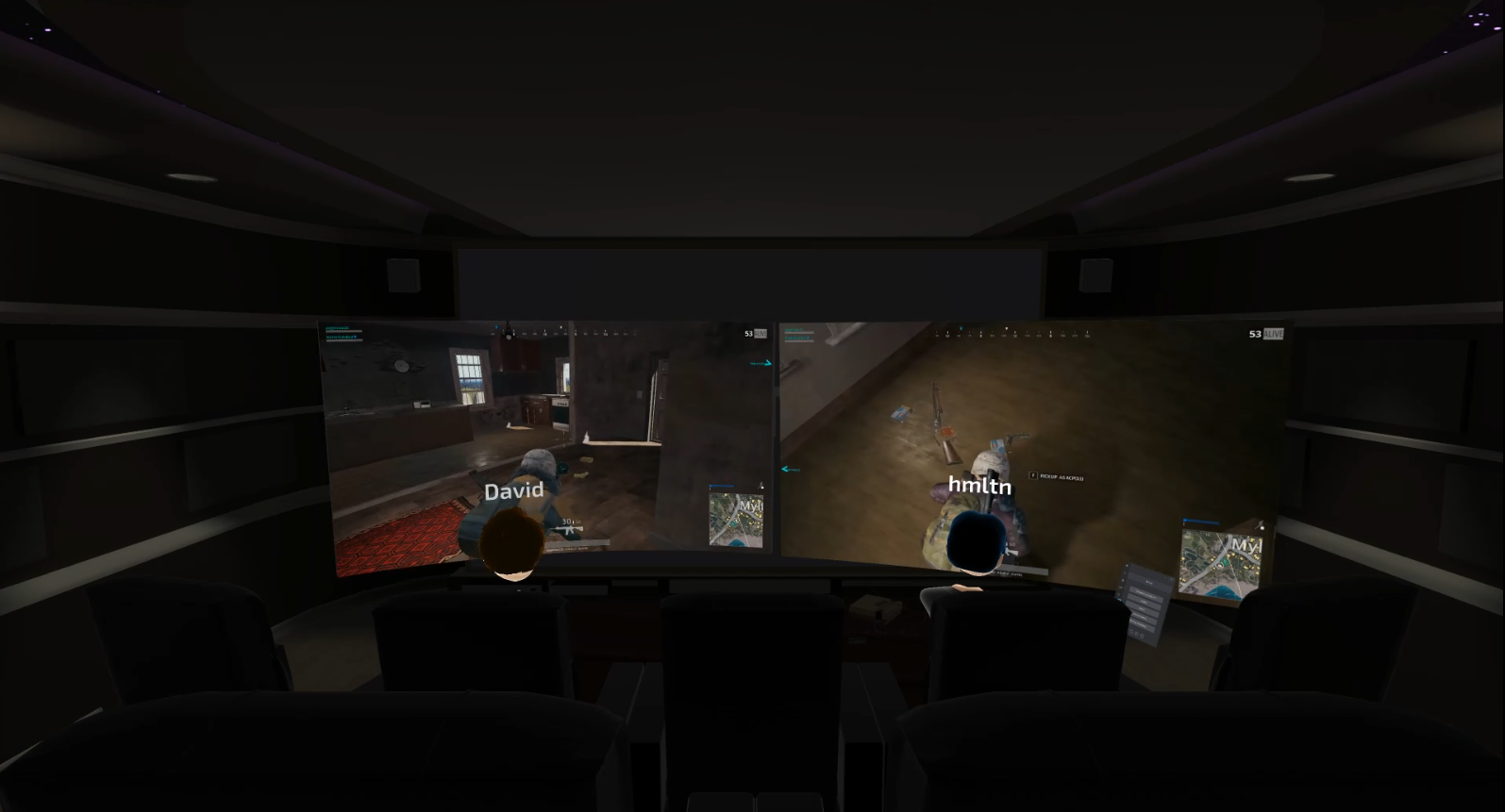 As a replacement for the lack of real VR support in PUBG we decided to set it up in Bigscreen to create the illusion of split-screen multiplayer. Our Senior Editor, Ian Hamilton, and I sat beside one another in Bigscreen's Home Theater environment and aligned our screens out in front of us. Since we were playing simulataneously using the app's impressive desktop streaming technology, it felt just like we were playing in real-time right next to each other.
We also could have tried playing on a first-person server, made the virtual screen really large and tried simulating playing in VR, but we decided not to try that for this experiment.
You can see the gameplay up in the video at the top of this post (or right here) and also watch us play Overwatch with a similar Bigscreen setup last year. Have you been playing PUBG too? Let us know your thoughts down in the comments below!