This year's AVN Show – the world's largest Adult Entertainment expo which took place in Las Vegas this week– focused a lot on VR, even adding two new dedicated categories (Best Virtual Reality Sex Scene and Best Virtual Reality Innovation/Site) to its 2017 industry awards. AVN's CEO Tony Rios said in a recent interview that the response of the industry to VR has been phenomenal and that although the sector is still early in development, it is definitely here to stay. What remains to be seen, however, is how exactly monetization occurs going forward.
When I met Ian Paul – Chief Information Officer of Naughty America – in April last year, they had just launched Randy's Roadstop, their first Virtual Reality Adult entertainment series. At that time he said VR hype was justified, as it was growing faster than any format they had ever tracked, but has that trend continued?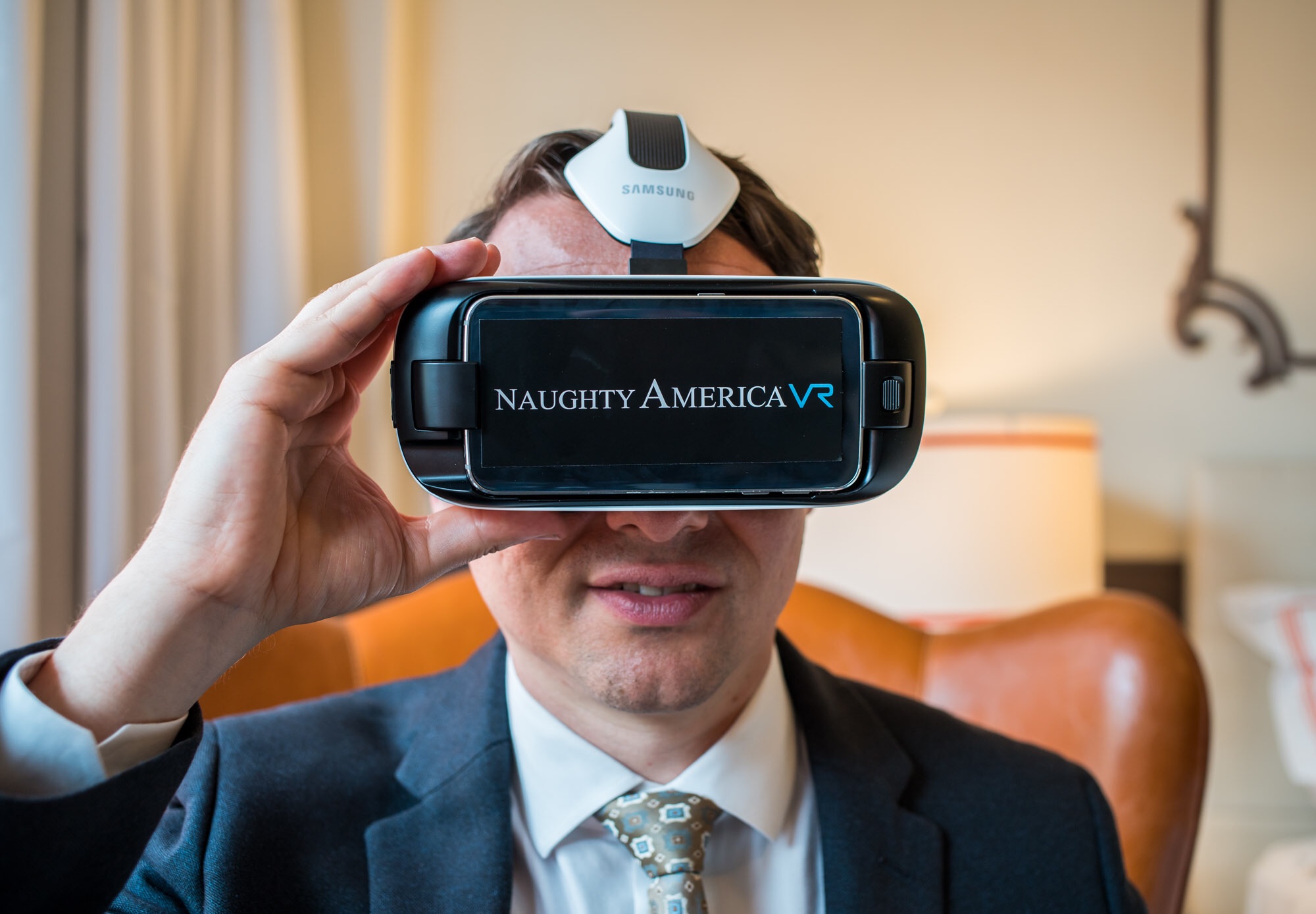 Yes, says Paul, who claims they've seen a steady stream of new customers flocking to VR experiences throughout 2016.
"New revenue attributable to VR is up 350% year over year, and this year we now plan to offer integrated support for smart services toys from companies such as Kiiroo that offer haptic feedback in sync to the video."
Incorporating teledildonics into VR is something that several other companies are also launching in 2017. CAM4VR Co-founder Ela Darling says her company – which offers live streaming VR sex cameras – is planning to add integration with Kiiroo as well as voice-to-voice capabilities that allow users to chat directly with performers, making the experience much more up-close and personal.
"I'm excited about the implications because it brings us one step closer (essentially the closest) to feeling the person on the other end without actually being in the same physical space – a heightened level of intimacy," she explains, adding that this physical connection has powerful psychological implications to how users experience adult content in VR.
"This connection to the person on the other end – knowing you are controlling or someone is controlling your device and what you are feeling- is a powerful psychological experience that users will start to embrace as part of the expected VR interaction," she believes.
These interactions include not only haptic feedback, but have started to incorporate other – more unexpected – senses: Webcam platform CamSoda has experimented with various new technologies including 3D Holograms recently, but it turned some heads with their launch of a feature called OhRoma, which incorporates odors through a sensory mask. According to CamSoda President Daron Lundeen, it takes the virtual reality experience to the next level by delivering smells such as "aphrodisiacs," "body odor," "panties," or "private parts" via cartridges mounted inside a mask.
And while it's probably safe to say that this type of experience might not appeal to everybody, John McCoy, CEO of Intimuse says that teledildonics such as the products his company are currently developing already impact profits for adult sites: "Vibra-tactile toys (basically vibrators that move via an app rather than a closed feedback loop) are making a bunch of tokens change hands on the cam sites now, and the ladies like them as performers because they are easy – there is no special hardware needed on the customers' side to trigger a basic experience. However, it's easy to see how people will become bored with the current landscape of experiences and thirst for something more realistic, so the market is catching up to us, and I see the two spaces converging," he predicts.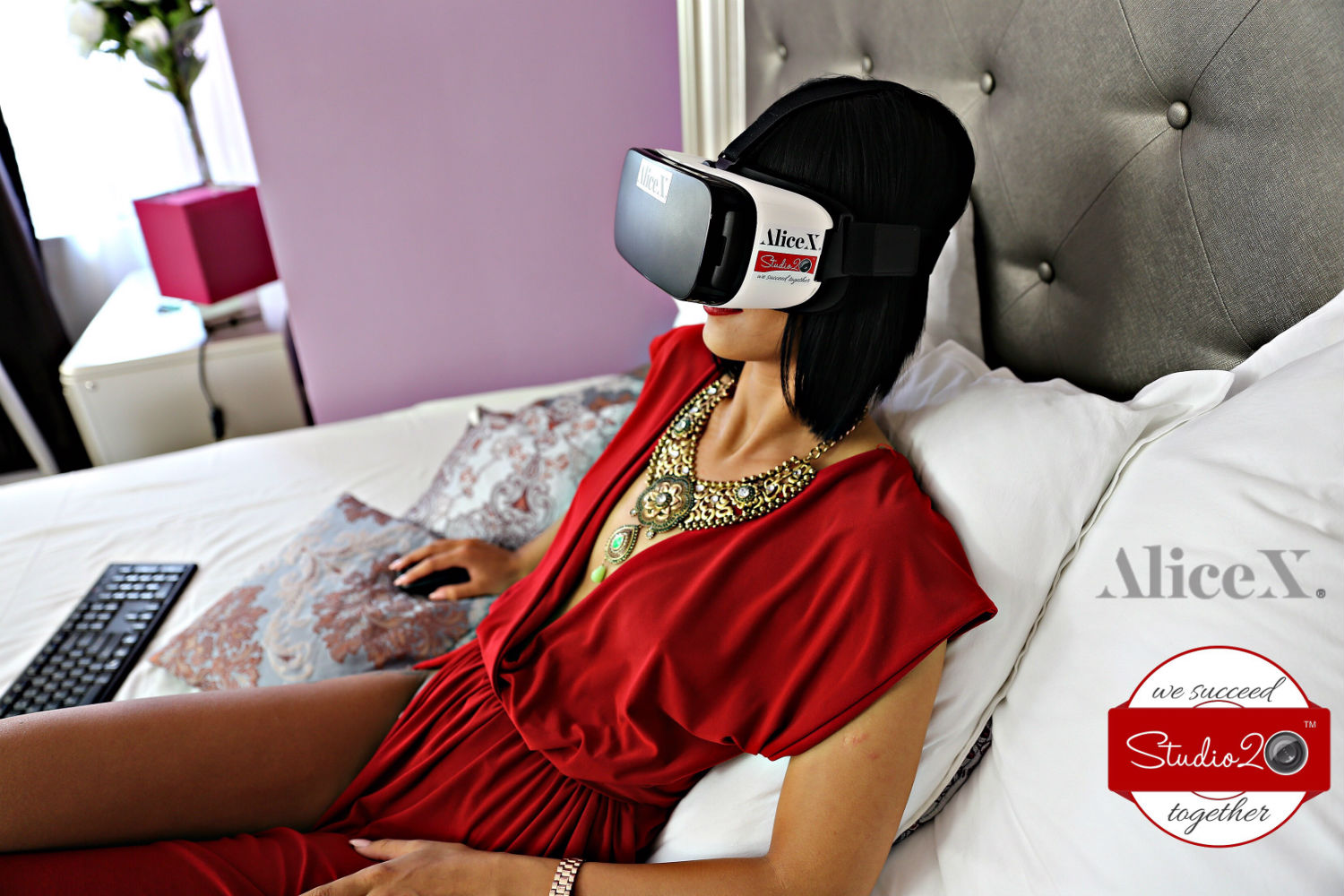 Fabian Grey, CEO of virtual reality live cam site AliceX believes that teledildonics is looking at a longer development roadmap than VR, however: "I think it will take a couple of years, until we see a wider distribution of toys," he says. WankzVR Managing Director Bradley Phillips agrees, warning against expectations of seeing the various innovations needed in the adult experience arena to all come at the same time:
"Each piece of the ultimate solo sexual experience that consumers dream about, is a major innovation in itself and shouldn't be tied to the technological timeline of the other parts of the puzzle. VR's most important goals for 2017 should not include "the ultimate simulated sexual experience" instead they need to be centered around driving the core technology forward which means better image quality, faster frame rates, better scaling, and improved depth of field."
That also tallies with McCoy's observations of the industry: "Right now, most US operators are focused on optimizing the customer experience with nearly flawless streaming and stable features," he explains, adding that we should see something of a tipping point in about 18 months, where there are enough eyeballs in headsets and compelling content to generate measurable numbers and success.
Phillips stresses that the growth experienced so far has been remarkable, saying that 2016 brought an absolute explosion of adult VR content being produced: "At the beginning of last year, VR was still seen as a venture that some risk takers were investing in with the hopes that in a few years the marketplace would grow. By the end of the year, it was one of the most relevant types of content being produced for the industry, with successful VR brands already being some of the more recognizable, and profitable products in the pay site industry," he says.
"The adult industry is undergoing a seismic shift as we transition away from the traditional towards a more immersive experience that is delivering a heightened level of intimacy unlike anything before," said Claude Artonne, CEO of connected VR platform Terpon, who believes viewers will quickly get more used to being in the action themselves, experiencing everything first-hand. "This heightened experience will only continue to evolve and mimic real life interactions as more and more companies penetrate the space and introduce cutting-edge technology that defies boundaries."
Artonne says this growth, which has seen significant increase in traffic numbers was further boosted by the flood of low-end Chinese headsets entering the market, with many more people using that type of device to experience VR for the first time: "As the technology continues to evolve, so too will the headsets as they improve in compatibility, aesthetics and overall functionality, which will only continue to drive adoption across the industry."
He says that for that to happen at scale, however, a few crucial barriers must still be overcome, most importantly the functionality of mobile headsets, which impacts on their ability to deliver more immersive content.
That content, however, is already showing some promise, and AliceX CEO Grey believes the biggest trend in Adult VR this year will be segmentation, with productions increasingly catering for various niches.
WankzVR, for example, recently launched a host of experiences targeted specifically at women which – unusually for the industry – featured a female point of view, and Phillips believes that VR will help drive up the quality of Adult entertainment across the board.
"The biggest trend I see over the next year with respect to adult content shot in VR, is the return of the quality porno movie," he says. "Content that actually has a story line, a script, a production crew and a cast. Not just some guy with a camera shooting a couple banging on a couch."
So while fully immersive virtual sex might not be here just yet, it looks like we got a whole lot closer in 2016, and with the amount of money and interest at play, we're likely to see a lot more interesting – and some downright wacky – stuff continuing to pop up 2017.