In December, Population: One will receive an update adding sandbox functionality that opens the game up to "tons of open-ended possibilities."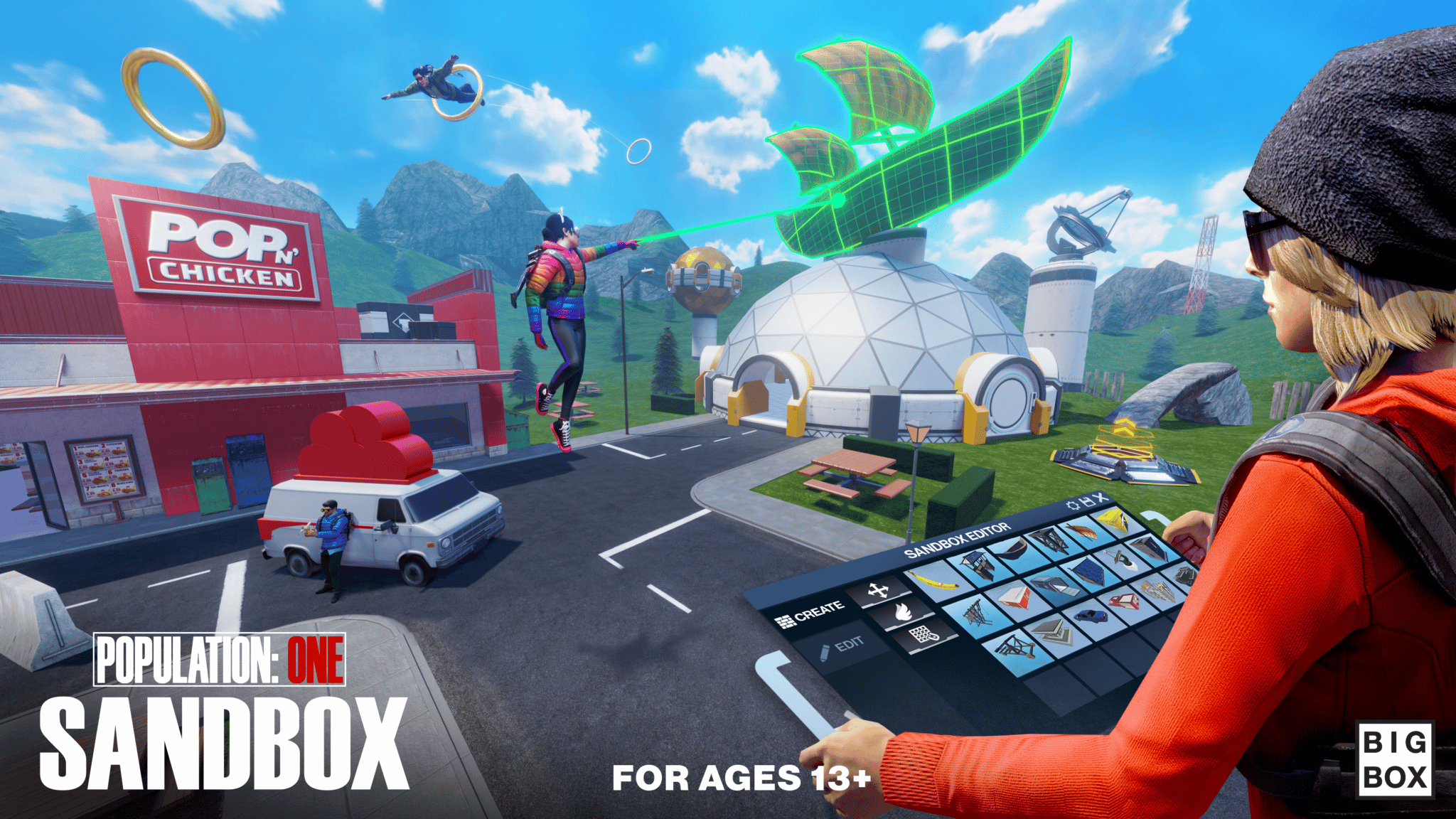 Meta announced the update today during its annual Connect conference. Here's a description of what to expect, taken from a Meta Quest blog post:
BigBox VR will introduce POPULATION: ONE Sandbox, a new UGC game creator where anyone can build, share, and play brand new games. Take the action to a moon base. Lay siege to a Viking village. Fight in zero gravity with nothing but swords. There's plenty to explore. The possibilities are only limited by your imagination. Not a creator yourself? No worries. Discover and play through new or featured community games with friends and vote for your favorites.
Population: One launched in late 2020, offering VR players a chance to squad up and compete in a battle royale fight to the death. The game is heavily inspired – both in terms of gameplay and overall structure – by Epic Games' flatscreen battle royale success story Fortnite. Just over half a year after launch, Meta acquired Population: One developers BigBox VR.
BigBox VR have consistently supported the game with a multitude of updates and new content since launch. However, this upcoming sandbox update looks set to see Population: One double down on following in the footsteps of Fortnite, which launched its own sandbox tools, Fortnite Creative, in 2018.
The Sandbox update will launch later this year in December, however players on Quest 1 won't be included – Population: One will end support for all modes on the original Quest headset later this month.