Early adopters interested in buying a PlayStation VR in the United States had the chance to pre-order a bundle this morning for around $500. In less than half an hour Amazon and Target showed showed "currently unavailable" while Wal-mart said "out of stock". A half hour after pre-orders were to start, GameStop and Best Buy still listed shipping on Halloween.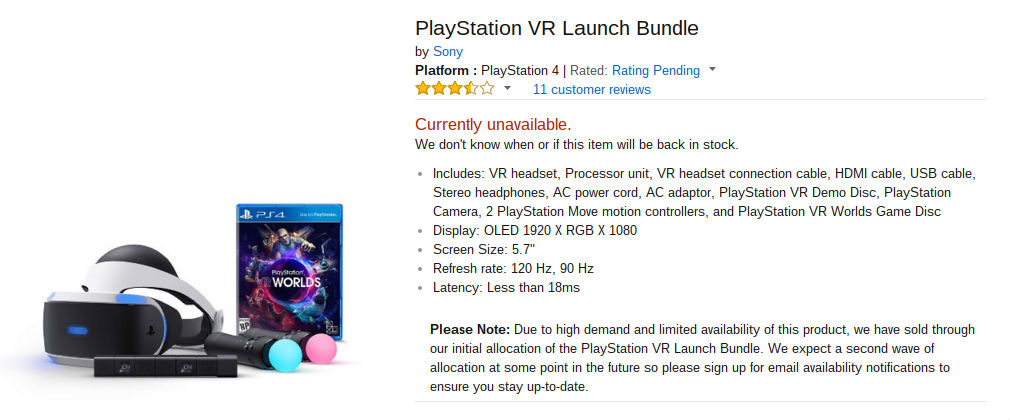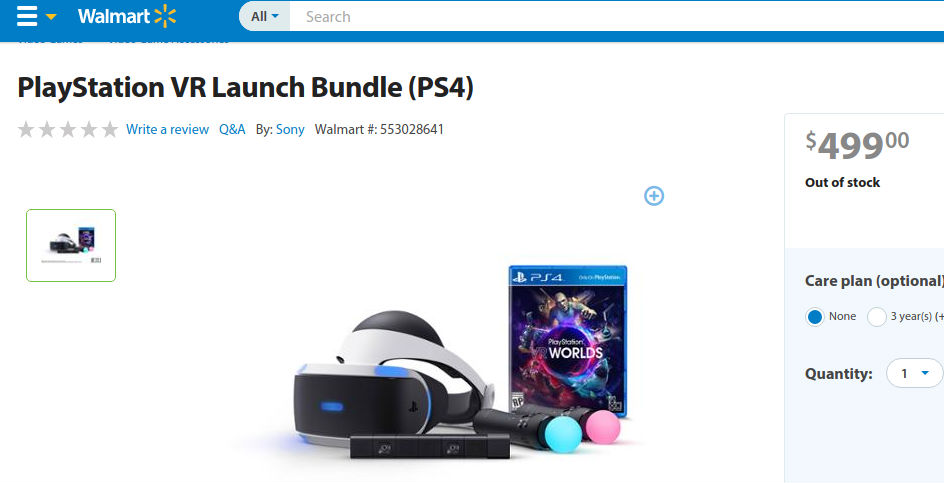 Another pre-order of the headset for around $400 will be offered on Tuesday March 29 at 7 a.m. PDT. The PlayStation 4, camera and controllers will be sold separately. If you already have the Move controllers or camera this is probably the one to get.
The Oculus Rift started pre-orders in January for $600 with shipping promised to start at the end of March. Within a few minutes new pre-order ship dates moved to April and beyond. The HTC Vive started pre-orders in February for the $800 headset, base stations and controllers and one tweet suggested the company saw 15,000 pre-orders in just a few minutes.
Updates to come.