Early Oculus backer Paul Bettner and his gaming company Playful Corp. raised a whopping $25 million from unnamed investors to grow development of their VR games, including exclusive Rift launch title Lucky's Tale.
The Mckinney, Texas-based company has about 40 full time employees with a few dozen contractors and partners. Playful has only publicly announced one other non-VR game, a Minecraft-like creativity game called Creativerse. Playful CEO and founder Bettner, who sold "Words With Friends" to Zynga in 2009, answered some questions over direct message on Twitter.
In addition to the two announced titles, Playful has "a couple of new VR ideas in the prototype stage," Bettner wrote. "The VR landscape has evolved so rapidly in the three years since we founded Playful. This money lets us keep growing with it."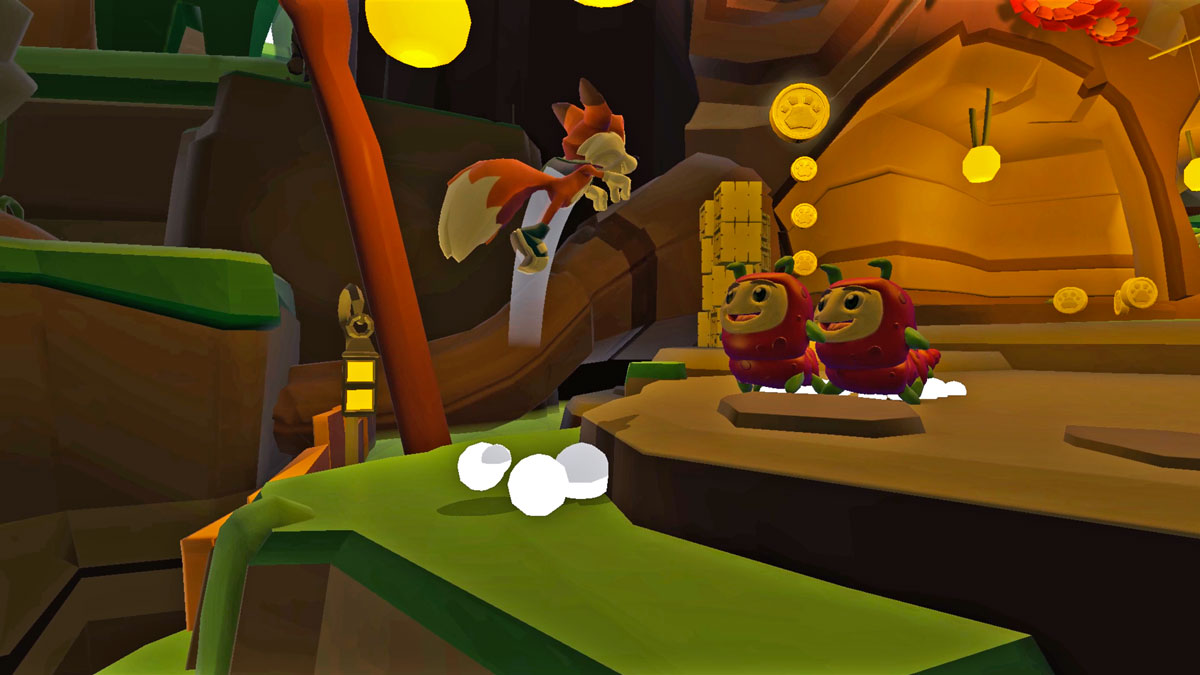 Bettner has a close relationship with Oculus and in 2013 worked with the company "rapidly iterating on multiple ideas in parallel, with the goal being several new fully-playable game prototypes each week. We built a rhythm game where you bob your head to the beat, we built a fishing game where you're on the bottom of the ocean, we built a Katamari-like game where you go from tiny to giant as you roll up pieces of the world… The goal was to start exploring the language of games in VR." Overall, Playful built about 40 prototype games during that period and Lucky's Tale was one of them.
Lucky's Tale is a colorful platformer played in third-person, with the player able to look around at the world Lucky the fox is running around inside. Creativerse is a PC/Mac steam game available in early access for $20, with very positive reviews. According to Bettner, Creativerse is focused on the PC market for release next year.
"Locomotion is one of the most fascinating challenges in VR development and something we've been working on for almost three years now," Bettner wrote. "Lucky's Tale represents a culmination of that work, it's one of the few comfortable VR experiences that has continuous, fluid locomotion through a 3D space. There are several techniques we've developed for Lucky's Tale – the most obvious being the 3rd-person perspective – that are key to reducing locomotion-induced motion sickness."
I asked Bettner whether Oculus executives or Facebook were among his investors and whether he is developing software for other VR platforms including Gear VR, Vive or PlayStation VR. He replied the "investors are staying private" and said the Rift is Playful's leading platform and "where we're focusing practically all of our attention."
"We now have all of the platforms you mentioned in house as well and we have and continue to build prototypes and experiments for all of them (including Gear.)," he wrote. "This is a frontier and there's much to learn from the work that everyone is doing."
Other VR-focused software companies, like social platform Altspace and development studio WEVR raised $10 million this summer while 8i recently got $13.5 for a 3D human capture system, so the funding round for game-maker Playful Corp. dwarfs those other investments.
Playful Corp previously had raised $8 million in 2012.