Cloudhead Games revealed the full launch playlist for its new VR title Pistol Whip.
The rhythm-meets-shooter title debuts Nov. 7 across most major VR headsets, including Oculus Quest and Valve Index, with a PSVR version in the works. The Canada-based studio behind the game is planning additional content after launch — both free and paid — with 10 included scenes at launch featuring songs licensed from Kannibalen Records. There are also built-in modifiers that add variety to the gameplay, like dual wield and a Deadeye mode that removes aim-assist.
We published an in-depth hands-on and will have a full review of the game ready for launch. We've posted gameplay videos of some songs but today Cloudhead revealed the full track list and Kannibalen Records shared a Spotify playlist so you can listen to most of the songs, though keep in mind some tracks are remixed for Pistol Whip.
Below is the tracklist along with some information that shows how many enemies you'll have to take out to get through the level on each difficulty. Where we don't have gameplay video yet I've embedded a version of the song from YouTube.
The store pages for Pistol Whip are here:
Black Magic (Lektrique x Sam Lamar)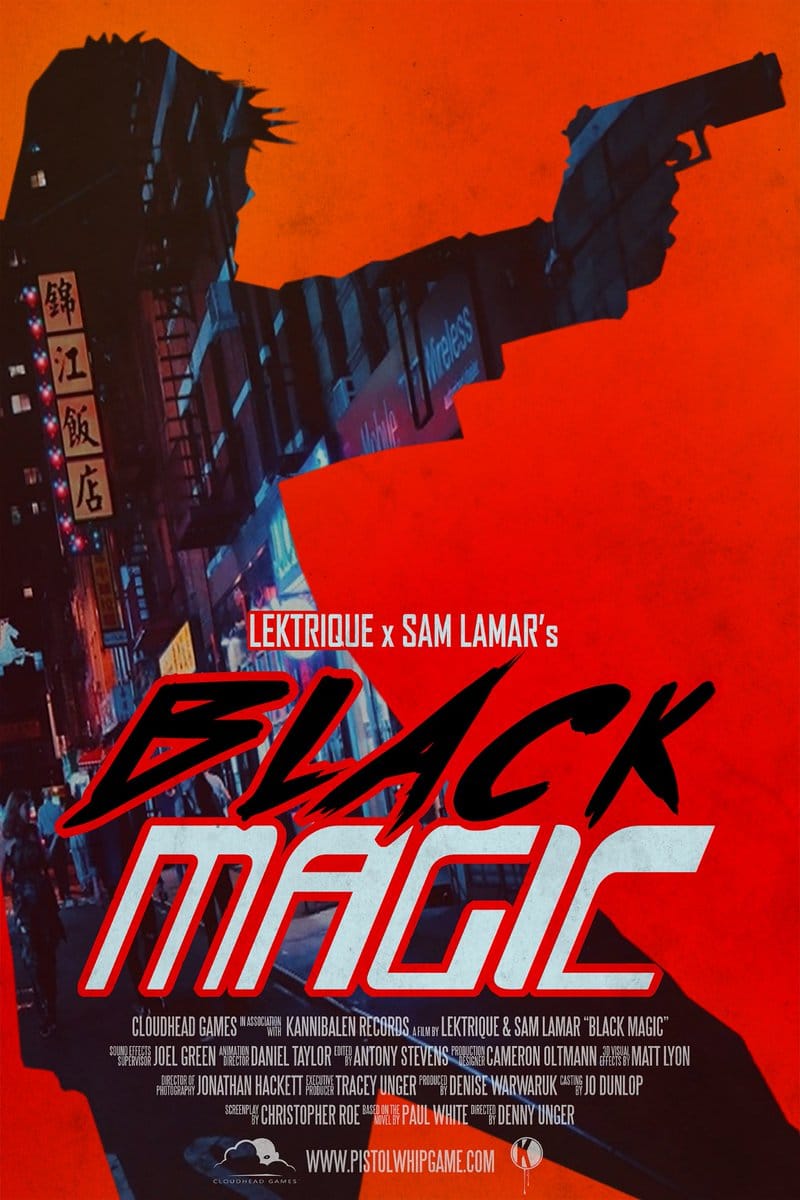 Song length: 2 minutes 46 seconds
Beats per minute: 112
Enemies: 82 (easy), 113 (normal), 167 (hard)
The Grave (Apashe x Black Tiger Sex Machine, Featuring Gabriella Hook)
Song length: 3 minutes 48 seconds
Beats per minute: 130
Enemies: 123 (easy),  153 (normal), 239 (hard)
R U Afraid (HVDES)
Song length: 2 minutes 12 seconds
Beats per minute: 95
Enemies: 77 (easy),  92 (normal), 118 (hard)
Revelations (HVDES)
Song length: 3 minutes 27 seconds
Beats per minute: 120
Enemies: 101 (easy),  133 (normal), 184 (hard)
Lilith (Dabin x Apashe x Sullivan King)
Song length: 2 minutes 41 seconds
Beats per minute: 150
Enemies: 112 (easy),  131 (normal), 143 (hard)

Trap Requiem (Apashe x Tha Trickaz)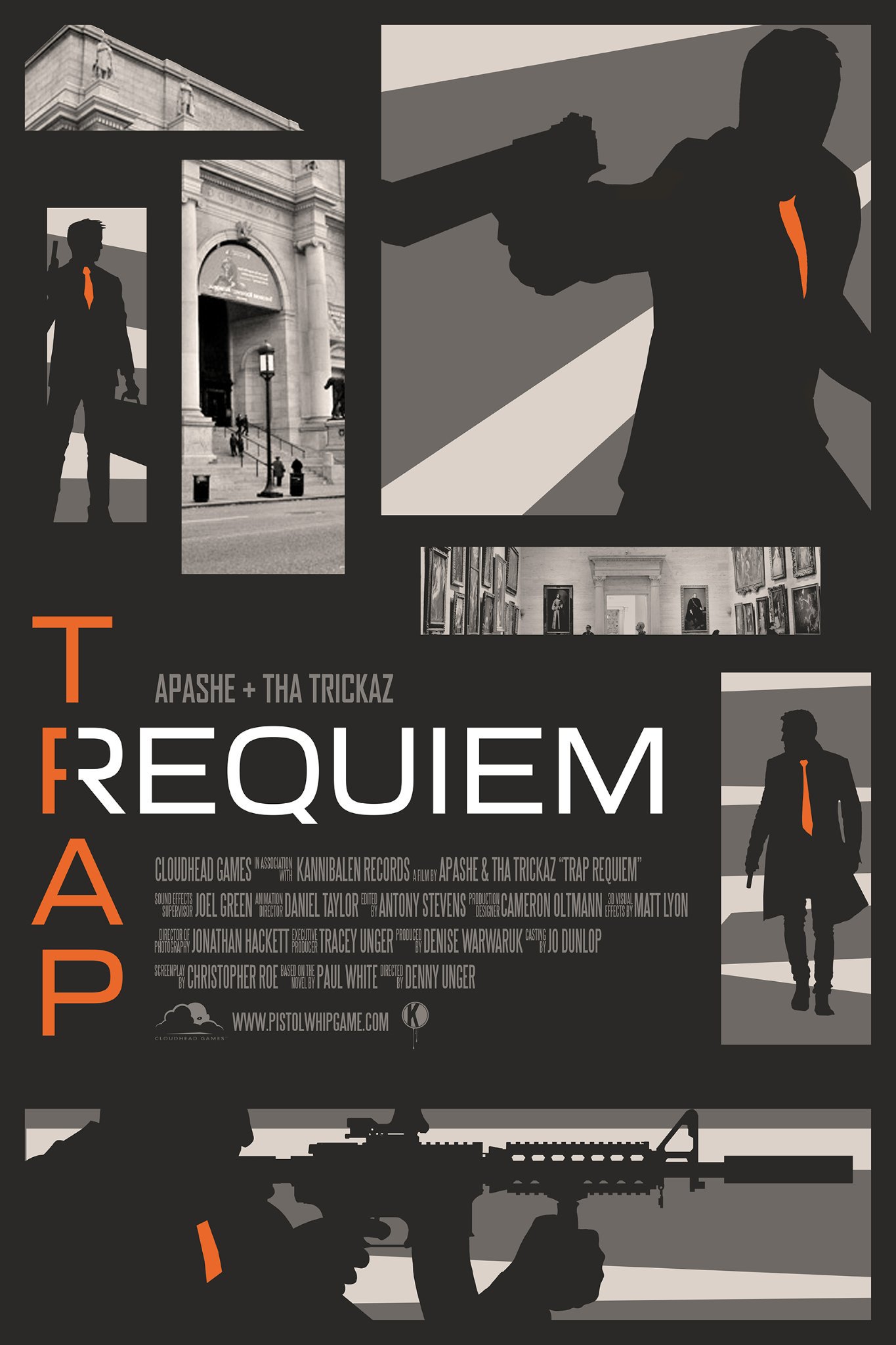 Song length: 3 minutes 32 seconds
Beats per minute: 75
Enemies: 128 (easy),  156 (normal), 196 (hard)

Replicants (Black Tiger Sex Machine)
Song length: 2 minutes 41 seconds
Beats per minute: 75
Enemies: 101 (easy),  114 (normal), 173 (hard)
Download The Future (Black Tiger Sex Machine)
Song length: 3 minutes 3 seconds
Beats per minute: 115
Enemies: 149 (easy),  180 (normal), 222 (hard)

Death (Black Tiger Sex Machine x Lektrique)
Song length: 5 minutes 21 seconds
Beats per minute: 130
Enemies: 246 (easy), 274 (normal), 360 (hard)
The Fall (Dabin)
Song length: 2 minutes 32 seconds
Beats per minute: 105
Enemies: 112 (easy), 124 (normal), 149 (hard)