Virtual Reality seems like a natural fit for the Gundam series. The animated franchise has space, robots, explosions, and even those cool anime missiles that leave a web of smoke trails. Good thing Gundam VR is coming, then.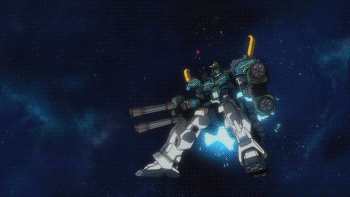 Gundam fans in Japan will get their chance to sit in the cockpit of the iconic robots next month with Mobile Suit Gundam: Char's Sortie. Based on the upcoming Mobile Suit Gundam: The Origin film, this VR experience is only available for a limited time at Shinjuku Picadilly Theater in Tokyo.
The three-minute experience runs from the September 19th to 22th and again from the 25th to 29th. Hopeful mobile suit pilots will need Reservations from the experience's official website, which open on September 2nd, and a ticket stub for The Origin.
This isn't the first Gundam VR Experience. Gundam VR: Daiba Assault premiered at the VR Zone: Project i Can center in Tokyo last year.