Publisher Perp Games is planning physical releases for a series of VR games.
The company announced during the E3 VR showcase The Angry Birds Movie 2 VR: Under Pressure will be released in a physical edition later this year. The family friendly VR game looks like a great one for couch co-op with the PlayStation VR headset. The game will be released this summer to coincide with the movie.
"Under Pressure takes advantage of PlayStation VR's exclusive Social Screen platform to allow all four players to play in the same room for a fun, party-style couch co-op experience," reads a description on the Rovio website.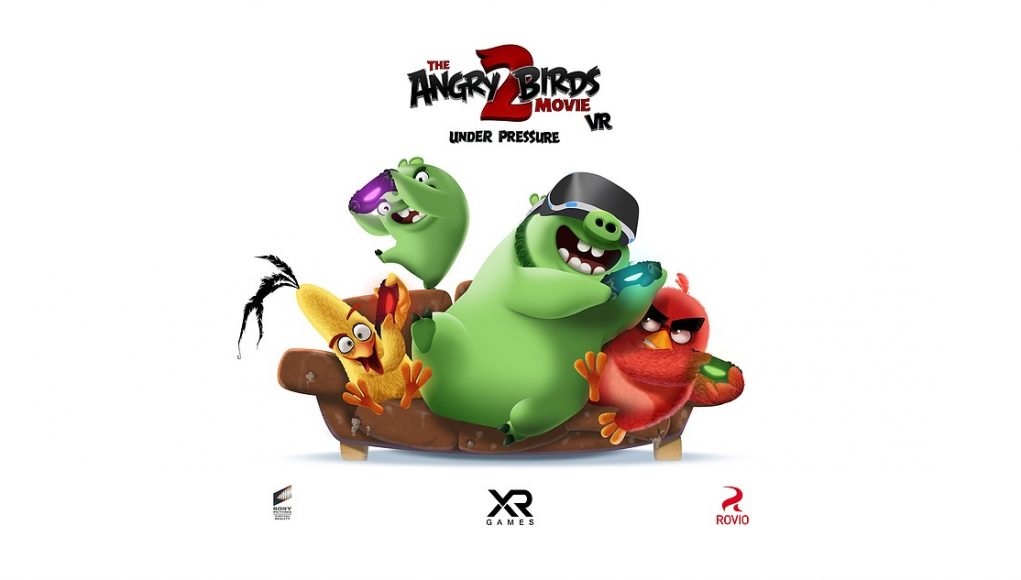 Not all VR games make it to physical release for retail stores but Perp Games is publishing a number of them. Drunken Bar Fight a "simple, immersive, silly, rowdy party game" will also be getting a physical special edition release later this year as well, according to Perp.
Pixel Ripped 1989 is a "wacky multi-dimensional homage to the early days of gaming" with a sequel on the way set in 1995. Perp is also working on a physical release on the Perp Store in collaboration with developer ARVORE.
We haven't heard much from the developers behind Golem for PSVR, but the game made an appearance recently at PAX East and, according to the publisher, this too should get a physical release at launch.
Here's the segment the publisher shared detailing its plans for these VR titles: