It's a small room, maybe only eight feet squared, and dimly lit. The floor has an intricate carpet and the walls are red curtains. I sit in a swiveling chair, looking at an empty seat in the corner. I put a Gear VR on and see a 360-degree video of the same small room, but now the chair is filled with a woman who begins to frantically explain a terrible dream she has been having.
The 5-minute VR/performance experience that follows is one of the most unique I have ever had.
The hype is real. @PunchdrunkInt at #837NYC. #believeyoureyes pic.twitter.com/3xEAfrKKBw

— Samsung 837 NYC (@837NYC) October 11, 2016
This experience was had a few weeks ago at Samsung 837, the company's night club/ demo space in New York City. Without spoiling it for future audience members, a performance was involved, and Samsung partnered with Punchdrunk International, the troupe behind Sleep No More, the experiential re-imagining of Macbeth that has been performed in NYC for more than five years. A card handed to me afterward had the hashtag "belieVe youR eyes" and so, for lack of a better choice, I will call the piece by that name.
This creation from Samsung and Punchdrunk has gone largely under the radar, except for some social media by Punchdrunk themselves. It's a shame, as this "VR encounter" should be seen by those curious about how VR can do more in the art space. And though its run at 837 is now over, it may pop up elsewhere. But despite its current hiatus, it is worth examining Believe Your Eyes for one important reason: it is the future.
Read More: The Ultimate Beginner's Guide to VR Storytelling
VR mixed with performance is taking the strength of VR's immersion and boosting it with an extra layer of sensory input: the presence of other people. You can feel them move around you, sense the bass of their motions, of their footsteps. Add some effective use of sets and props, and VR is enhanced to really make you feel like you are experiencing something. And when a skilled group of people, say those known for creating immersive experiences like Sleep No More, are those involved, the artistry of it just takes it further.
And this heightening of VR will only continue in the future. PlayStation VR launched earlier this month, joining the Rift and the Vive to deliver quality virtual reality to people's home. And now that people can actually buy VR, those creative and technical voices that want to push boundaries have to elevate VR to new heights: amusement and art. VR installations beyond the home will take this technology and wrap it with other accouterments to create brand new attractions that are not widely available and demand premium prices.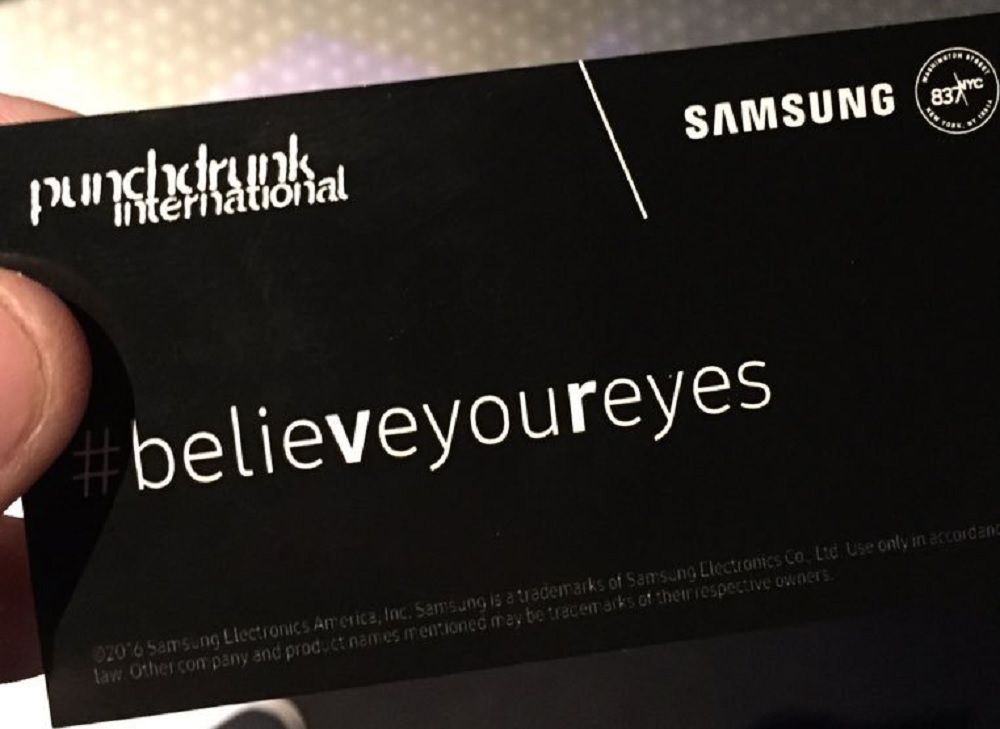 It is already happening. Madame Tussaud's in Times Square has a Ghostbuster VR attraction, made through a partnership with The Void,  where four players walk around a space, experience a story, fight apparitions, and interact with the space and are interacted with back, through other sensory ways beyond VR. This is something that can't be done at home. I can still smell the marshmallow.
A few years ago Marriott showed off the Teleporter, a glass tube you stepped into. With a Rift DK2, you experienced a beach on Hawaii, complete with the warm breeze of ocean air that smelled of sea salt. There have also been VR attractions based on films, whether it is riding one of Dreamworks's Dragons, air rushing at you while you fly in an actual saddle, or a ride on an actual elevator, through the cold air up a virtual version of the Wall from the Game of Thrones. Samsung and others are even bringing VR to real rollercoasters, giving riders a fantasy to see and hear while they are flying along the track.
Read More: Virtual Reality Still Needs To Find Its Heart
You can imagine a time in the next decade where a trip to the movie theater could include a special space for virtual reality that is enhanced with extra-sensory features, where movie-goers are now inside of their favorite franchises. Or a theater on Broadway that is exclusively for virtual reality, where you buy your ticket for a certain time and you and some friends go experience a show that involves VR headsets, actors, and all sorts of special effects. It could be too expensive to produce or too esoteric for a mainstream audience, but there will be at least a niche audience that will pay for a kind of immersion and artistry not found in home-based VR.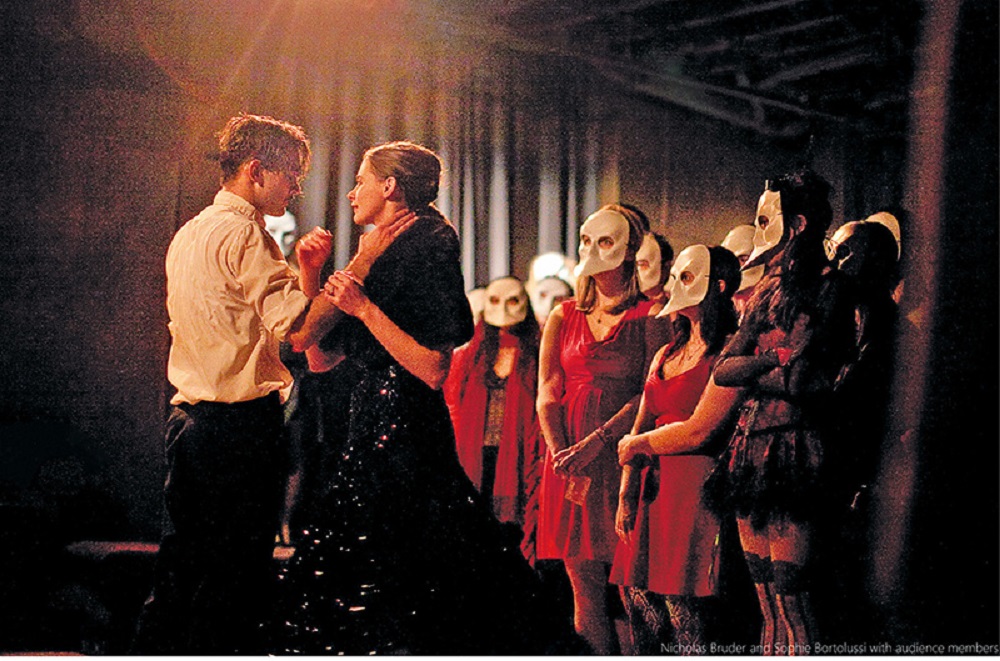 Now I can say that I've sat in that chair. I was moved by what I saw. I wasn't allowed to take photos, interview anyone, or ask questions. You can't find information about it online or in social media. I was left wide-eyed and uneasy and creeped out. Punchdrunk gave me five minutes of art and technology working together to create something dream-like and powerful. We all may find ourselves sitting in such situations soon, living something beyond headsets and real life.
---
Kevin is a freelance writer with work appearing in outlets such as Geek & Sundry, Kill Screen, and Fast Company. Follow him on Twitter: @khohannessian.
Featured Image Source