Peaky Blinders: The King's Ransom is an action-adventure game available now for Quest 2 and PICO 4. This tale from the criminal underworld by Maze Theory attempts to transport you into the world of Peaky Blinders with mixed success. Read more in our full Peaky Blinders VR review.
After releasing Doctor Who: The Edge of Time for VR platforms in late 2019, London-based studio Maze Theory is back with another franchise tie-in VR experience, this time centered around the gangster world of Peaky Blinders. This new story puts you squarely in the middle of a power struggle between rival factions, featuring an all-around engaging tale of crime, loyalty, and retribution that has some interesting plot twists along the way.
The Facts

Platforms: Quest 2, Pico 4 (review conducted on Quest 2)
Release Date: Out Now
Developer: Maze Theory
Price: $30
Similar to an episode of the show, the plot of The King's Ransom involves a perilous journey to retrieve a stolen briefcase in a bid to clear your name as a deserter and become an honorary member of the Peaky Blinders gang. Progression is linear, taking players on an unswerving path from one scripted sequence to another with some gameplay in between. You also carry a journal that will update with character bios and provide opportunities for personal reflection that flesh out the narrative beyond the game's central plot.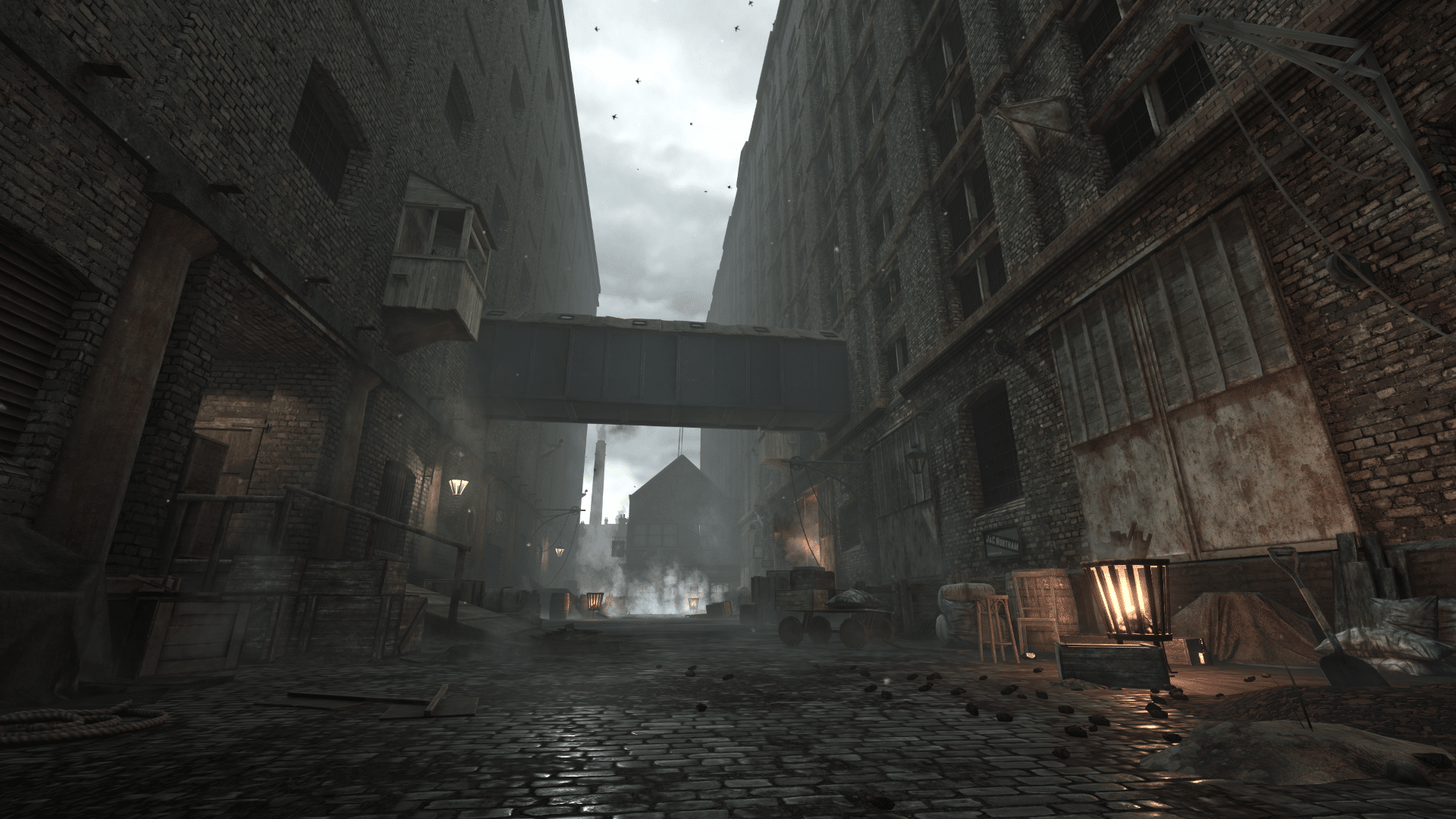 If there's one area where Peaky Blinders: The King's Ransom excels, it's in capturing the gritty streets of 1920s Birmingham. The bustle of heavy industry and soot-covered period-style buildings give that grimy feeling of early 20th-century working-class Britain conveyed so well by the TV series.
The character models are less impressive when compared to the surroundings but this is somewhat forgivable given the limitations of standalone hardware. That said, the voices of leading actors Cillian Murphy (Tommy Shelby) and Paul Anderson (Arthur Shelby) add nicely to the authenticity and made me feel like I had just stepped onto the set of the award-winning crime drama.
One particular sequence at the beginning gave me goosebumps in anticipation as I made my way along the cobblestone streets toward The Garrison Pub and the show's theme, Red Right Hand by Nick Cave and the Bad Seeds, began to play. Despite the promising start, however, things go downhill from there.
The gangster vibe was strong as I strolled through the twilight streets, puffing away on my cigarette, and watching Arthur Shelby go berserk on more than one occasion definitely brings back welcome feelings from the BBC/Netflix series. Unfortunately, these moments were usually let down by awkward animations, performance slow-downs, or one of the many glitches.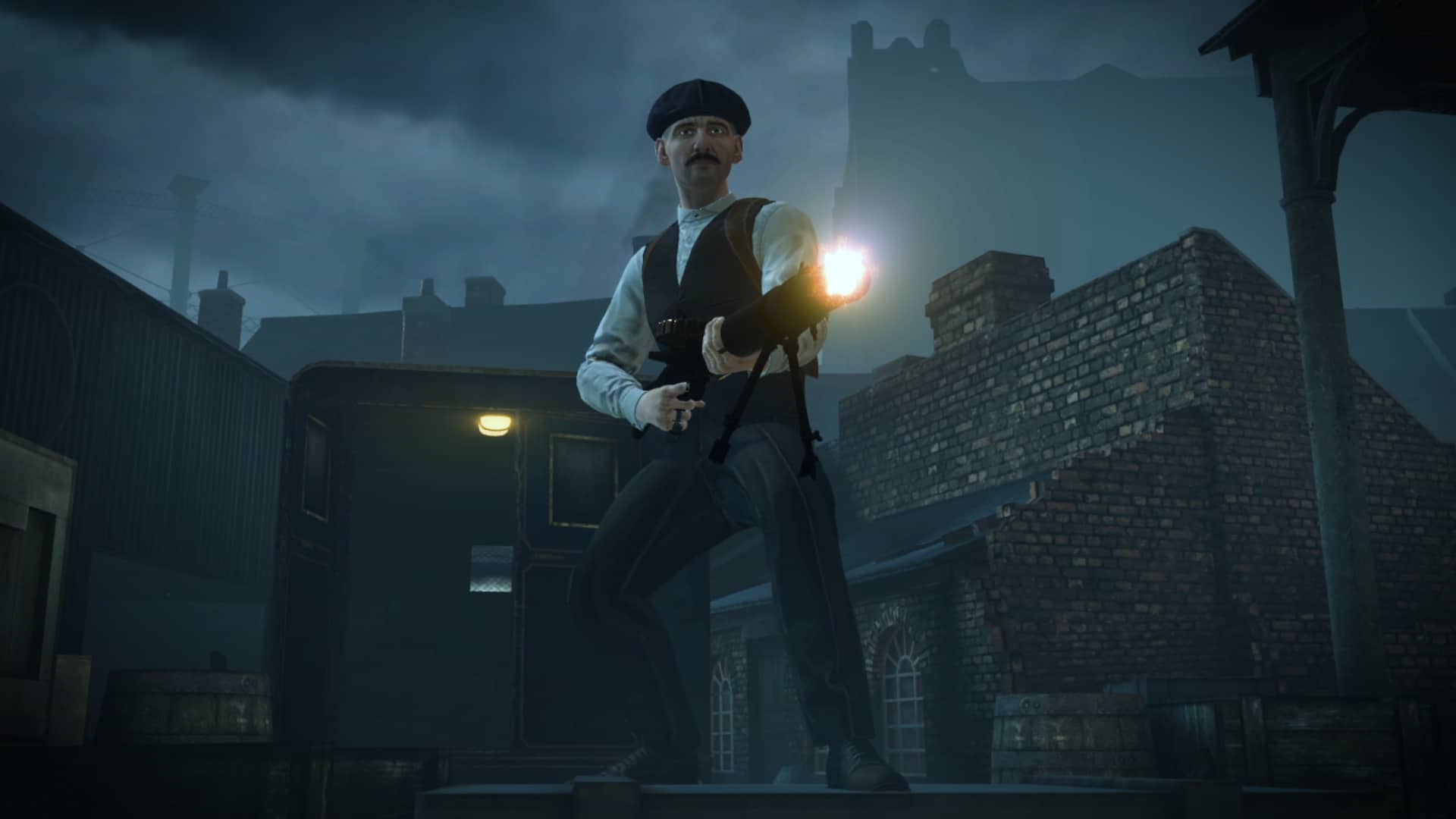 Rough Around The Edges
Listing all of the jankiness I experienced in Peaky Blinders: The King's Ransom would take up the rest of this review, so I'll keep it to a brief summary. Glitches ranged from small annoyances – such as my hand getting stuck in the game's geometry – to more serious bugs where I needed to reload the game. One of the more memorable buggy moments came while fighting a communist soldier, who was shooting from behind an invisible, impenetrable wall, leaving me no option but to run for my life. So expect jankiness, expect it often, and expect a lot of it.
That said, Maze Theory confirmed that a series of extensive bug fixes will arrive in an update early next week on March 13. Among the many changes listed are fixes for buggy animations and issues with hands getting stuck inside the environment. Hopefully, this means we can expect most of the big issues to get resolved, but for now the experience has its fair share of bugs.
Peaky Blinders: The King's Ransom Review – Comfort
Peaky Blinders: The King's Ransom can be played either seated or standing. While the action can be fast-paced at times, there are settings to reduce discomfort. There are options for both teleportation and smooth locomotion movement, with a non-adjustable vignette available too. Players also have the choice of either smooth or snap turning, and can use a button to crouch if preferred.
Predictable Shootouts
Much like the rest of the game, Peaky Blinders' combat encounters are highly scripted and the result is largely lackluster. During combat, enemies occupy a pre-determined position behind cover and stay put. They do not seem to react dynamically to the situation and will not try to flank you, switch spots or advance on your position. This makes shootouts predictable and altogether too easy, even with aim assist turned off.
Beyond the bad enemy AI, there are other aspects that take away from the immersiveness and realism of the shootouts. You are unable to carry ammunition, for example, so firefights always involve conveniently placed crates of ammo and Molotov cocktails en route. Your pistol (the primary weapon used throughout the majority of the game) also reloads automatically when a new magazine is placed near the grip.
There are some fun moments to be had when fighting alongside the Shelbys or watching a group of enemies light up after lobbing them a Molotov cocktail. However, like with many aspects of the game, those moments are often let down by simplistic mechanics and the game's pervasive issues.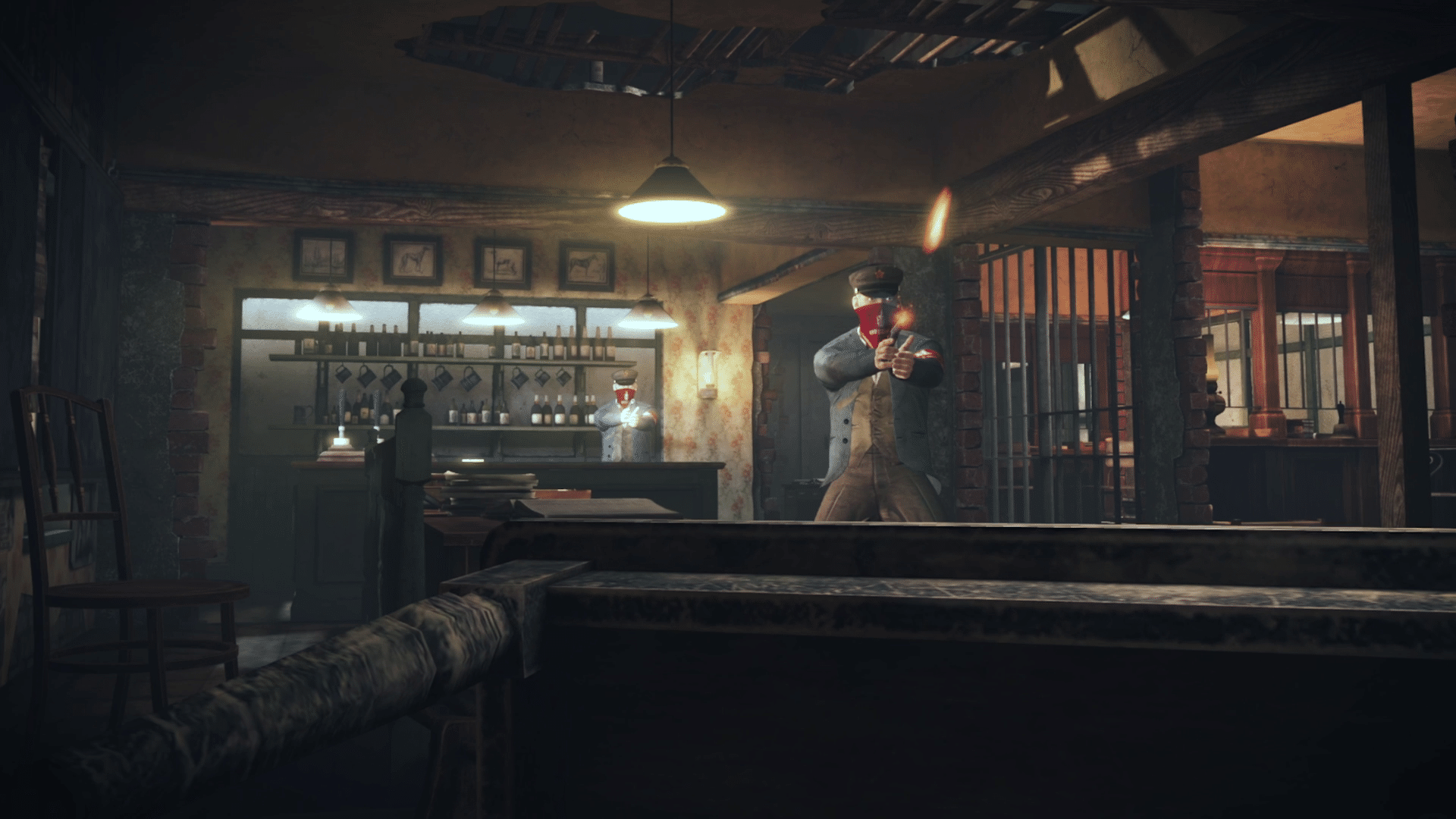 A Casual Experience
Peaky Blinders: The King's Ransom took me about 3 hours to complete, with a lot of hidden collectibles to encourage exploration along the way and broken radios scattered around waiting to be fixed. Once you finish the campaign, you can roam the world to retrieve any you've missed along the way.
However, players looking for a challenge won't find it here. Tasks range from fetch quests to solving simple puzzles, with hints provided as you go. There's no option to up the difficulty either, making the game suitable for those wanting a casual experience but not much more.
Peaky Blinders: The King's Ransom Review – Final Verdict
Peaky Blinders: The King's Ransom is authentic to its source material and it's good to see Maze Theory create an original in-universe story that leverages new material recorded by members of the original cast, such as Cillian Murphy. However, the many issues and simplistic gameplay mean that The King's Ransom is probably only of interest to the most hardcore fans of the show. Gorgeous environments, an engaging story and quality voice acting aren't enough to lift the game beyond what is ultimately an average VR experience.
---
UploadVR focuses on a label system for reviews, rather than a numeric score. Our reviews fall into one of four categories: Essential, Recommended, Avoid and reviews that we leave unlabeled, such as this one. You can read more about our review guidelines here.