Orbital Strike VR takes a different approach to space combat. Controlling a fleet from outside the cockpit, it arrives on PC VR on January 31.

Previously seen in the Upload VR Showcase Summer 2022, Orbital Strike VR comes from a two-person duo at Draconis Interstellar, Bart Gunderman and Victor Libran. Designed for room-scale and seated VR, it avoids the more traditional space dogfighting seen in EVE: Valkyrie and Star Wars: Squadrons, though you'll still direct your fleet's ships into battle. Featuring a full campaign and online co-op, you can read the description below:
Orbital Strike VR is a tactical space combat sim with a unique twist that takes players out of the cockpit and into the element. Fleet pilots are fusions of skydiver and fighter ace, responsible for direct action and providing terminal guidance for capital ships in their fleet.
We recently spoke with Gunderman to learn more, who informed us that Orbital Strike VR is a game seven years in the making. "It all started in a parking lot in Atlanta, early 2016. Victor and I were working at a startup at the time," he told us. It was around this time he ordered the original HTC Vive for prototyping and it wasn't long before the pair entered VR development.
Early efforts culminated in Orbital Strike Arena six months later, which has since been delisted. Gunderman admits mistakes were made. "It was very much a hobbyist and first game dev title and we did everything wrong." He hopes to make amends with former players. "For anyone that has Arena in their libraries, we're attaching the new game to their library as a sort of thanks and apology! We kept up with updates for about a year and a half before we called it quits. No-one had logged into the servers for months. So… a lot of lessons learned."
As for Orbital Strike VR, Gunderman calls its story a continuation of his 2013 mobile MMO twin-stick shooter, Embersol: Mercenaries. "I kept it up as a side project for another 4 years. It wasn't huge, a few thousand players over that time, but it was a success for me as far as side projects go. Hopefully, some of the old players can jump back in and continue Starfall's journey."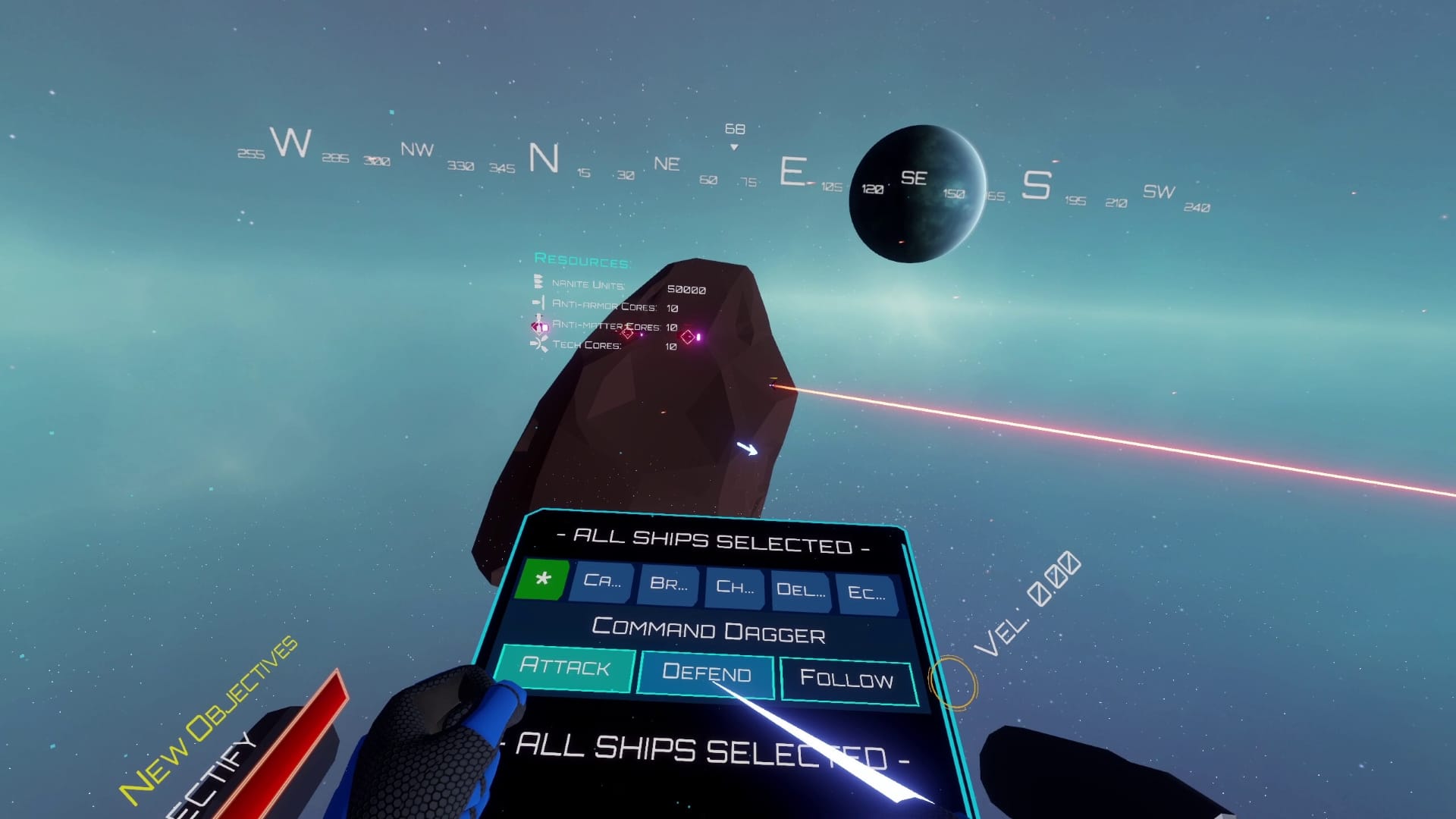 Asking what inspired this unique gameplay, Gunderman explains the pair were "chasing the fun." This began as a more traditional space sim, where you'd pilot a ship from the bridge that could blow up and if that happened, you'd head back to your base. Wanting to let players "jetpack their way back" with just your spacesuit and build a new ship, he confirms the traversal alone proved entertaining.
We both saw that just this experience could be a game by itself. We made it the core pillar: The thrill of flying in space, cooperatively. Everything else settled into place after that. If it didn't help that core pillar, we cut it, and that definitely helped get us to finally finish the game.
With early access builds recently going out, we asked if the duo had taken onboard any feedback. Gunderman confirms locomotion options were a high priority, and the team's currently working on in-ship/station smooth locomotion for release. "During development, we're hyper focused on the game itself. Tactics, weapons, enemy balancing, missions, etc. For a lot of people, when they boot the game up for the first time, they head straight for the settings menu and if they don't see their preferred locomotion option, you've lost them!"
Plus, some players across Oculus, Vive, Windows Mixed Reality, and Pico 4 headsets faced issues with controller bindings. "Within 48 hours after sending early access keys, we had completely revamped every control, added recenter options, and new controller graphics. A lot of focus on that initial player experience, before you even get thrown in your first capital ship fight."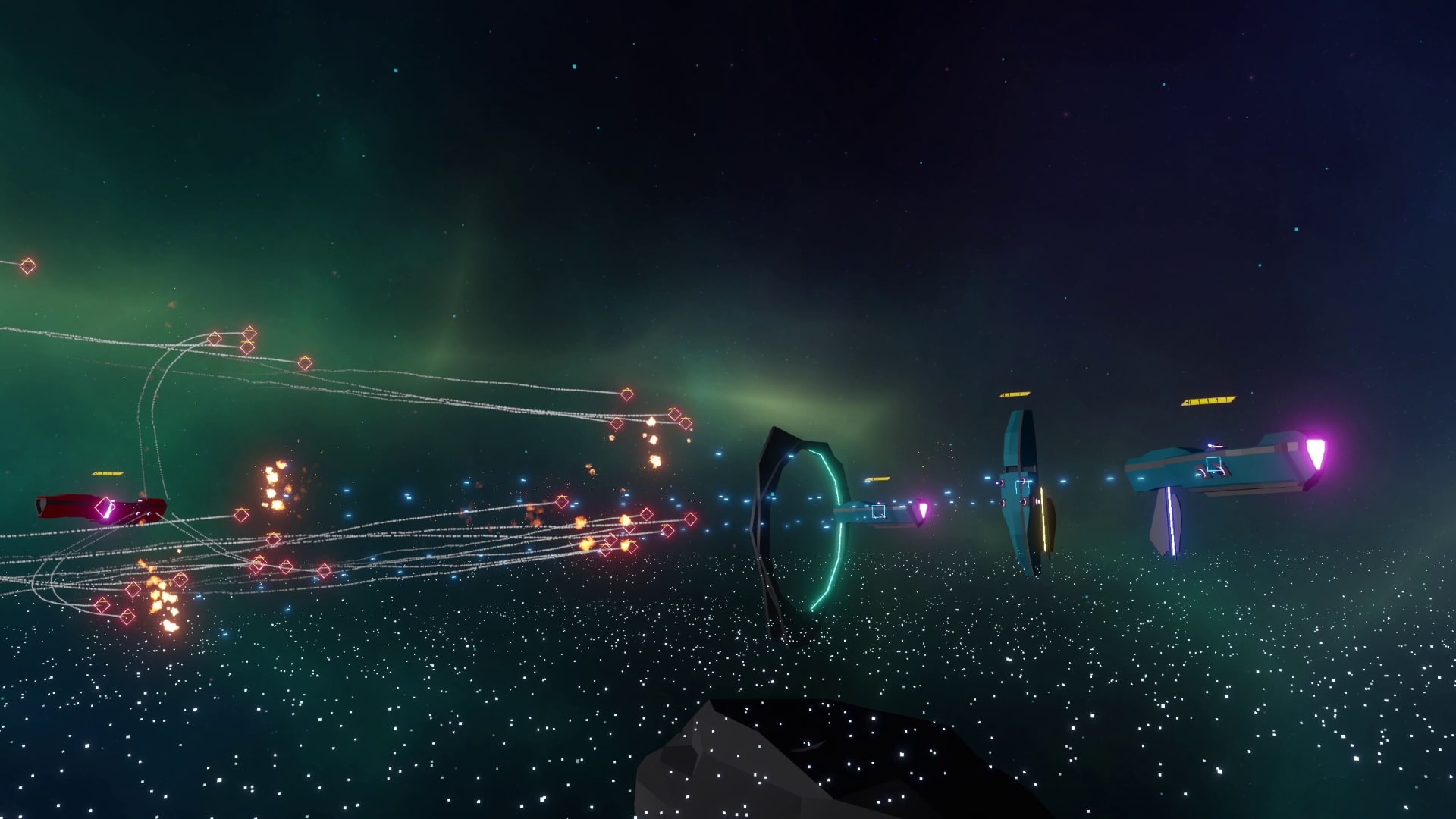 Orbital Strike VR is only confirmed for SteamVR for now, but the team's looking into other platforms. "There's a huge audience on the standalone platforms that we'd love to get the game out to." Gunderman also expressed interest in PSVR 2 eye tracking and cross-play support. "The tech we would have to build for cross-play on PSVR 2 would significantly speed up the development for Quest, Pico, and other standalones."
However, cross-play would be a technical challenge, as the game uses Steam Datagram Relay (SDR). "Orbital Strike was originally designed as a PVP game so a lot of the backend was built to be geared for that … As soon as we have the cross-play networking sorted, we should have some news about other platform releases."