On Monday I found myself in a familiar place: a well furnished, well carpeted room full of amazing new VR games. The orchestrator of all this comfortable setting was Oculus — the Facebook-owned VR company.
Within Oculus itself is Oculus Studios, a dedicated VR content producer and publisher committed to facilitating high-quality VR experiences through creativity, studio relationships, and the seemingly endless wealth of its parent company.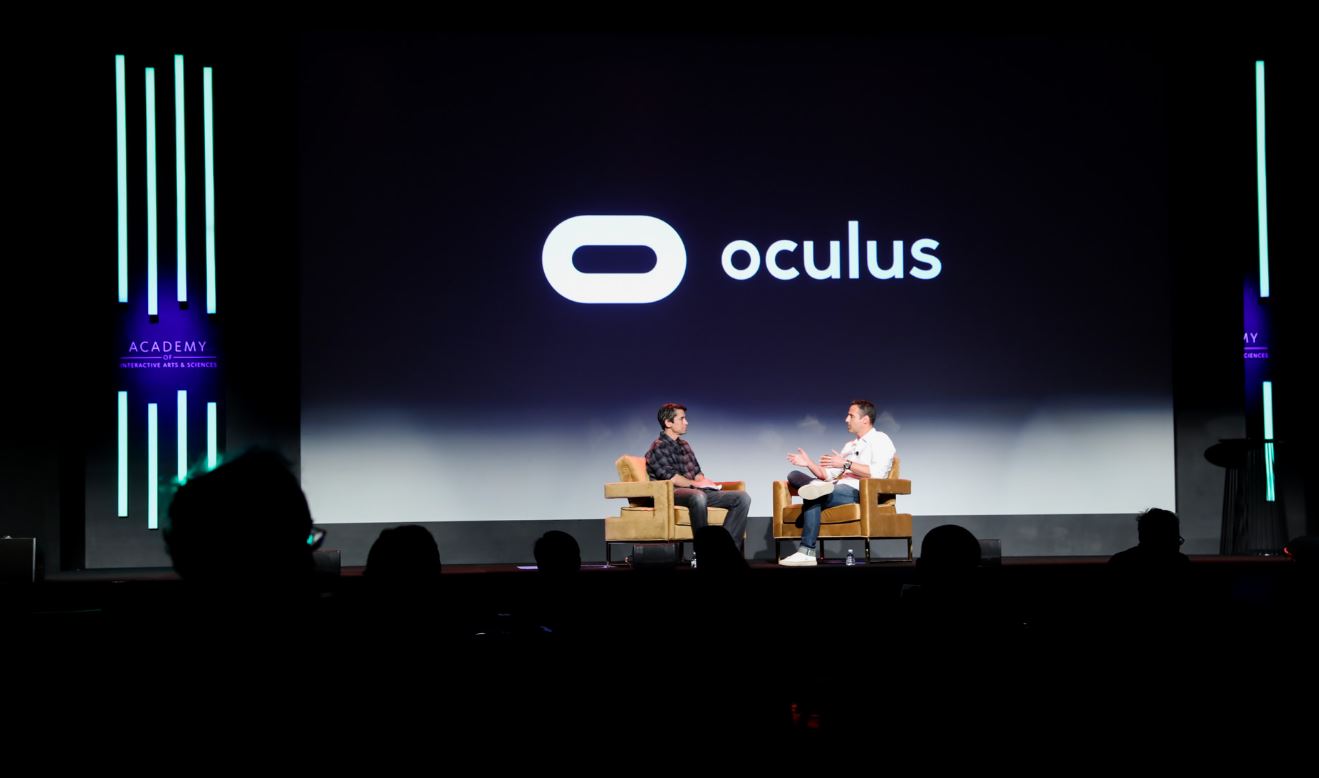 The former Head of Oculus Studios, and current Head of Content at Oculus is Jason Rubin. Rubin founded the now world-renown Naughty Dog game studio. Now he's bringing that passion and decades of industry experience to bear in service of Oculus' VR vision. We had the chance to speak with Rubin on the floor at the Oculus showcase and he provided us with several illuminating tidbits concerning the state of Oculus gaming as we move deeper into 2017.
Concerning the pace of Oculus Studios releases this year, Rubin gave us our best look yet at the roadmap of titles for 2017. When asked how many games Oculus Studios would be releasing in 2017 and when, Rubin shared that there would be "at least one Oculus Studios game releasing every month." We asked again to double check that this would indeed be the cadence and he confirmed it again with a simple "yes."
Rubin also confirmed that the slate of 2017 games remains unchanged even with the new additions being shown off at this particular show.
"Everything we have announced is still on track to release this year," Rubin explained. "This includes games like Wilson's Heart and Lone Echo. They're not here at the show but those teams are still working incredibly hard to finish those games."
Finally, Rubin repeated what has become something of a mantra for him since joining the Oculus team, indicating that, "This is not everything. 2017 will have more games from us than even what we're showing you here today. There are still unannounced titles on the way this year."
It sounds like they're on track to deliver on the promise of "months of high profile rollouts" from before if it holds true. Stay tuned to UploadVR for all the latest on upcoming Oculus Studios titles and more from GDC 2017.