I've been reporting about Oculus since the company was on Kickstarter in 2012. Since then, I've heard a couple quotes that stood out to me as tests to judge the path to consumer adoption for VR. The first one was from video game analyst Jesse Divnich in late 2012, when he said "if there's not something additive or functionally better, it's not going to catch on…It has to do a better job than the market standard that existed before."
I view that quote as the first fundamental test by which we can gauge the success of VR. The technology is past the nascent stage if, and only if, gamers buy an Oculus-powered device and find its entertainment offers "a better job than the market standard that existed before."
The second quote I heard was in September 2014 from Oculus chief scientist Michael Abrash, who stood on stage at the first Oculus developer event and said:
"I'm going to do something that I should know better to do by now, which is I'm going to disagree with John [Carmack] a little, cause I don't think content is over that hump yet. I think that we haven't seen the thing that's going to cause people to have to use VR day after day because it's so compelling. I think, I hope, someone in this room or someone watching is going to be the person who does that first, but while I've seen a lot of cool stuff I haven't seen that yet."
This is the second test we can use to gauge the success of VR. This technology is ready for the larger mass market and daily use by a large percentage of people when there's something "that's going to cause people have to use VR day after day because it's so compelling."
A year and a half later, the Oculus platform is mid-launch and it is making a strong effort to pass both of these tests.
VR's First Test: Are Games On Oculus Better Than Traditional Games?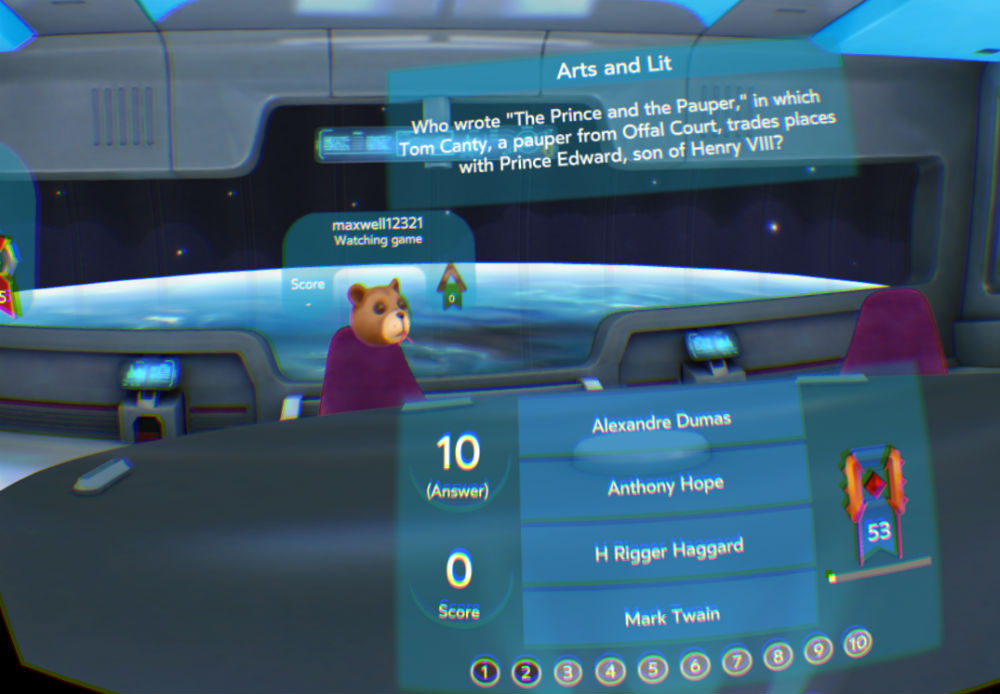 The Oculus-powered Gear VR is offered free through March 18 when you pre-order a new Samsung Galaxy S7. A $10 mystery game dashed with horror like Dead Secret can make you jump out of your seat in a way a 2D mobile game cannot. Smash Hit in VR is free and, at least for me, more fun than it is on a tablet. A $10 cooperative bomb defusing game, like Keep Talking And Nobody Explodes, is a wonderful multiplayer game when you have just one device handy — better than something like air hockey on a mobile on which you share a tiny screen to play.
These were early games built by developers who jumped at the Oculus SDK early, before it was even complete. Already, these games are both fun and better than things I've paid for on an iPhone or Android. With the addition of a social component to the Oculus platform this week, mobile VR games are at the cusp of blowing away anything on a traditional 2D mobile phone.
Bottom line is some Oculus games are better than traditional games and, when the headset is free, it's no more expensive to enjoy VR gaming than it is to download an app from Apple's App Store Or Google's Play.
Why Oculus Social Trivia Is So Much Fun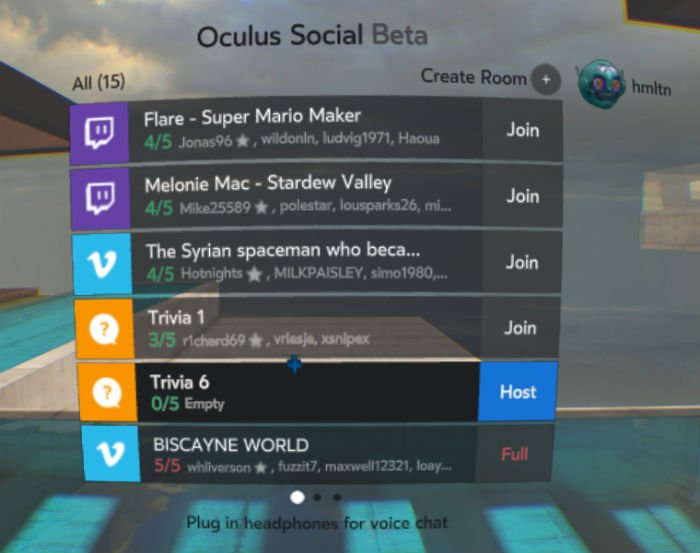 One of the best multiplayer games I've played with a phone is Heads Up. You hold the phone to your head and another player tries to help you guess what's displayed on the screen. When you play Heads Up you inevitably end up laughing with friends and family. There's even a kids version of the app that's more accessible for youngsters.
Last night I played a beta social trivia game from Oculus in Gear VR. I sat at a table on a spaceship with three or four other players who were, in physical reality, spread across the United States and Europe. For me, it was at least as fun as real-life Heads Up or Trivial Pursuit. It was as if we had been transported into a cartoon version of Star Wars and instead of examining the plans to the Death Star projected over the table, we were reading trivia questions. Directly in front of us, four choices presented themselves. Playing the game is as simple as looking at your choice and tapping to select your answer.
According to Oculus Director of Development Matthew Hooper,  they have about 89,000 questions for the game but they are currently only using around 8,000. So there is plenty of replay value.
@ID_AA_Carmack @hmltn @oculus we have 89k but currently using around 8k. When "Super Speed Math Mode" is done I will dominate all 🙂

— Matthew Hooper (@Hooper_777att) March 11, 2016
This is what VR was made for and the quality of the multiplayer experience outclasses anything I've played using a mobile phone. I found myself chatting with people I know from Twitter, including @Ruuubick, @fenderf4i, @OlivierJT_SU, @gunt3r444, @brianfargo, and trash talking them as if we were in the same room. You have just enough time before locking in your answer to think about the question and say something aloud to distract or mislead another player. Ten questions later one of you is crowned the winner. I suppose it's a sign of the game's quality that we played until our phones ran out of power and we blinked out of virtual reality.
VR's Second Test: Is there something in VR that will cause people to have to use it day after day because it's so compelling?
For me, Oculus Social Trivia was so good I can see some people popping on Gear VR everyday to play a few games. The one touch interface should be as easy to figure out as Words With Friends. The app is merely the first example, but I think the built-in social functionality on the Oculus platform is the thing to cause people to use it day after day.
Both Oculus-powered devices, Rift and Gear VR,  feature integrated audio both inward and out so you can hear things in VR and use your voice to interact. Both devices make it possible to simulate head movement, which can be translated across the Internet as an avatar's movement other people can see. Both devices feature one-touch input as the simplest way of interacting with menus and games in VR. Dragon Front, for example, is using the Oculus Remote for a multiplayer collectible card game on the Rift. You'll feel like you're sitting across from the other player, too.
Multiplayer games on Oculus are already incredible — better than multiplayer on other systems in many ways —  and they are going to arrive in larger numbers in the coming weeks and months.
I would argue some of the games made for VR in March 2016 are good enough to let the technology pass the first test for market acceptance that I wrote about in late 2012. The second test for broader adoption is being hinted at by these first multiplayer games, but apps that can bring social functionality to collaboration and work — software like BigScreen or Envelop or MiddleVR — look poised to fully surpass the second test.
If this social functionality is combined with natural hand movements, like those offered by the HTC Vive, Leap Motion sensor or Oculus Touch controllers – and those movements make it possible to create unique VR works of art (like in Tilt Brush) or even accomplish work tasks quicker than the real world – that's when the second test is definitely going to be passed.
We will be focusing heavily on reporting about this space in the coming weeks so stay tuned to UploadVR.