The Oculus Rift S (read our headset review) is one of the best PC VR headsets on the market due to its affordability, ease of use, comfort, and sharper resolution over its predecessor. We've put together this list for recommendations on accessories, games, and more for Oculus' flagship PC VR headset.
[When you purchase items through links on our site, we may earn an affiliate commission from those sales.]
Being priced at just $399 typically (and getting knocked down to $349 for Black Friday) makes the Oculus Rift S a hard value to beat. The inside-out tracking cameras make it so you don't need to set up any external sensors or cameras at all to have it work. All you need to do is plug in your headset and you're good to go.
Out of the box it comes with two Oculus Touch controllers that let you move your hands, pick up things, and interact with objects in the virtual world. The Insight tracking system makes it simple to draw your boundary on the ground so you don't accidentally punch your TV or walk into a door. It's really a great, intuitive user experience.
Plus, the Oculus Rift S works natively with the Oculus Home store, Steam, and Viveport.
---

Where To Buy The Oculus Rift S
Usually the Oculus Rift S costs $399, but starting Thursday, November 28th until December 2nd it'll be knocked down to just $349, which is the first discount we've seen since the headset launched earlier this year. According to Oculus, you'll be able to buy the PC VR HMD at that price from Amazon, Lenovo, Oculus, and Best Buy.

Oculus Rift S PC VR System Specs
We've got a dedicated guide to help you figure out if your PC is VR ready, but for a quick glance at the raw numbers of what you should look for on your rig take a look, according to the official Oculus website, at the image embedded above.

Games And Apps To Buy And Install
When you first set up your Oculus Rift S it's tempting to dive into the deep end of PC-based VR immediately, but we'd actually recommend taking things a tiny bit slower. There is an excellent First Steps app to get you acclimated, as well as an older one named First Contact. Both are free.
After that you can explore your Oculus Home environment, decorate it if you wish, and then start looking into other applications.
The obvious choices are the free ones, like Rec Room and VRChat, which are sort of social networks full of worlds to explore, games to play, and people to meet with your own customized avatar. Then over on Steam there are tons of free VR experiences and games worth trying, such as Google Earth VR, The Lab, Oculus Dreamdeck, Dear Angelica, Henry, Waltz of the Wizard, Accounting, Bigscreen, AltspaceVR, Mission: ISS, and more.
For a curated list of recommended Rift games that are paid, check our best list that we try to keep updated. As of the time of this writing it's missing recent games like Asgard's Wrath, Stormland, and Pistol Whip though — which you should totally play.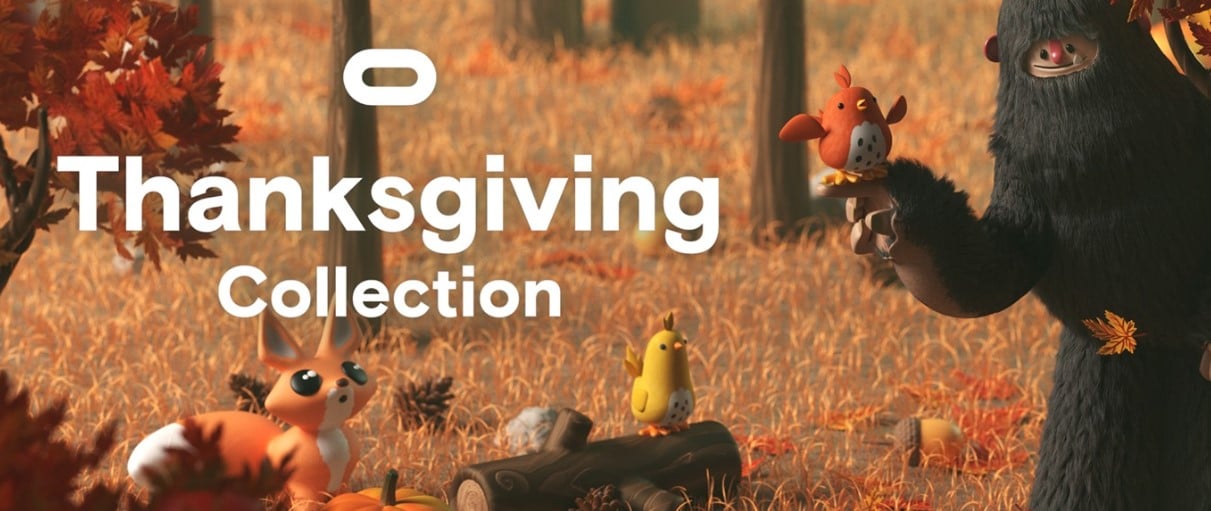 For the next few days, Oculus is running a special promotion with a collection of five bundled Rift games – The Climb, Arizona Sunshine, Elite Dangerous: Commander Deluxe Edition, Defector, and Racket: Nx. These games would usually add up to nearly $200 if you bought them separately, but are available in the bundle for just $84.99 until November 28th at 9pm PT which is an amazing deal if you want all the games included.
Plus — if you already own some of the games in the collection, it's actually prorated to be cheaper for you since you'd only need to buy the games you don't have. This a great selection of games at such a low price, and features quite a few different experiences for someone who just purchased a Rift S. You can view the collection on the Oculus Store.
---
Accessories
So if you're definitely going to buy a Rift S for yourself or someone else — or already own one — then you're probably curious about accessories and other things that can help enhance your experience overall. We've got you covered there too.
Here are some things to consider: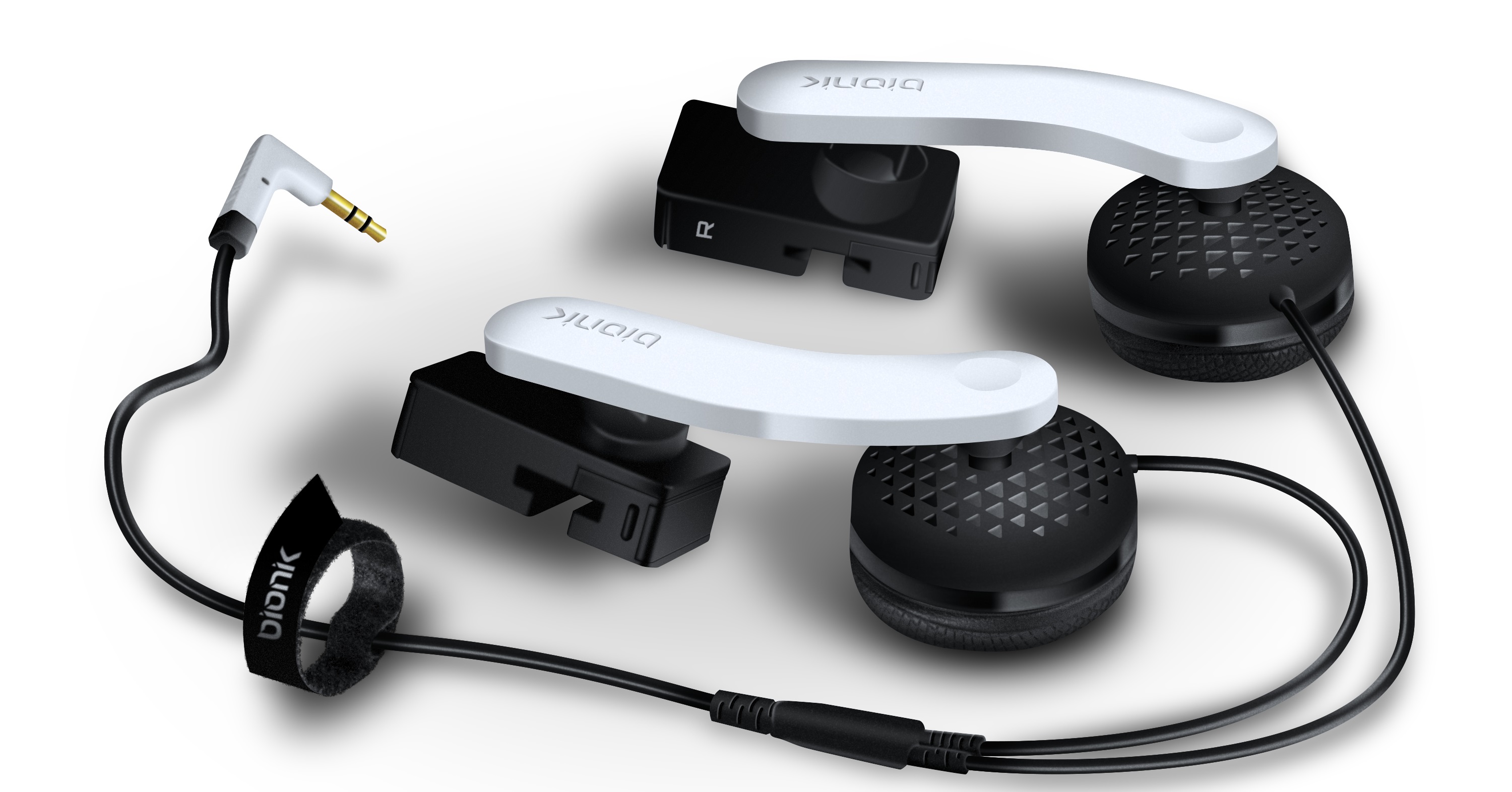 The biggest omission from the Oculus Rift S (especially compared to the original Rift) is the lack of included headphones. Similar to the Oculus Go and Oculus Quest, it instead include speakers in the sides of the head-strap itself to provide audio for both you and those around you. The problem is that it's just not very good. If you want an actual over-ear solution instead that you can just clip onto the headband itself and leave on as a dedicated part of your device, then we highly recommend the Bionik Mantis headphones, which were actually designed for the PSVR but fit the Rift S as well.
Buy the Bionik Mantis Detachable Headphones for $41.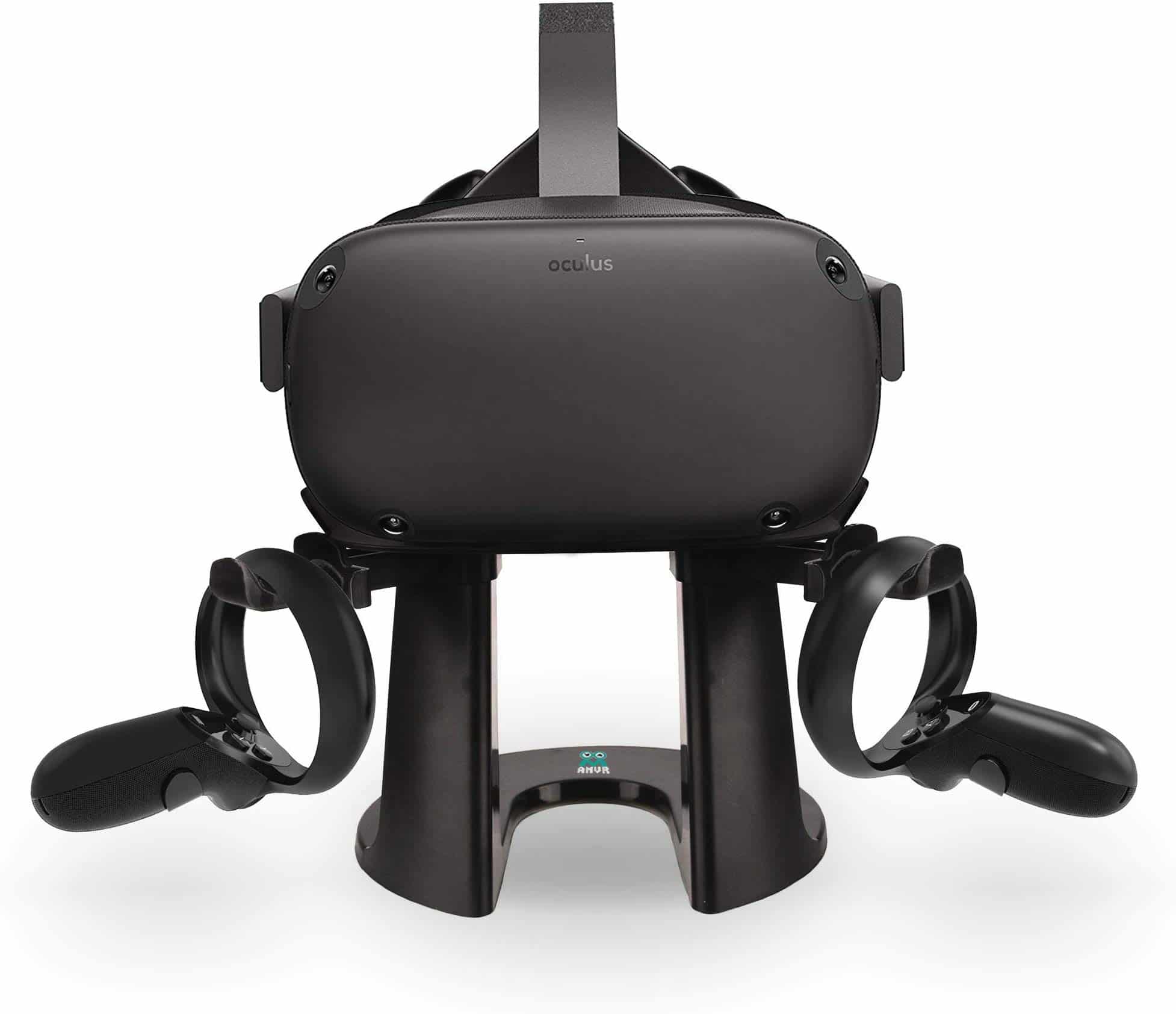 This display unit promises a nice stand to place your Rift S headset and hang your Touch controllers. This looks like a nice option if you're want to store the Rift S on display next to some other gaming consoles, or even other VR headsets. The stand is compatible with the Oculus Quest as well, so you can change the headsets out if you have both.
The AMVR VR Stand and Headset Display is available for $19.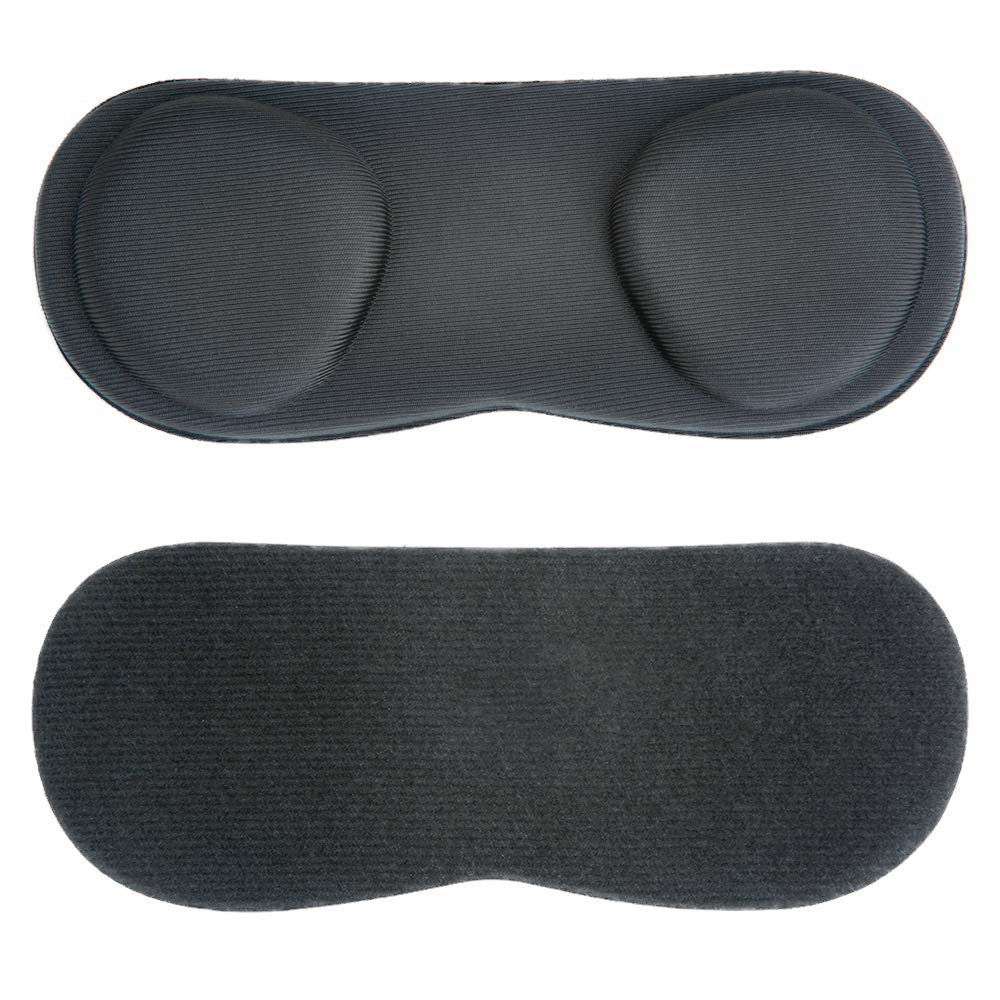 If you're looking for something to fit securely into the headset, protecting the lenses, then maybe try this lens protector from Orzero. While we haven't tested it ourselves, it has favorable reviews on Amazon. You may have to turn the headset off fully when not in use if the lens protector activates the headset's proximity sensor.
The Orzero VR Lens Protect Cover is available for $10.99.
Obviously one of the biggest downsides to using a PC VR headset is that, typically, it means having a thick, restrictive wire coming off the side of your face that makes it difficult to move freely and is often a tripping hazard. One solution to this for the Rift S is to install a ceiling pulley system so that your cable loops up through the ceiling mount and then goes back down to your PC to get it out of the way. We haven't used these in our own home setups, but this has great reviews and is widely recommended.
The VeeR VR Cable Management Ceiling Pulley System is available for $17 right now (usually ~$30.)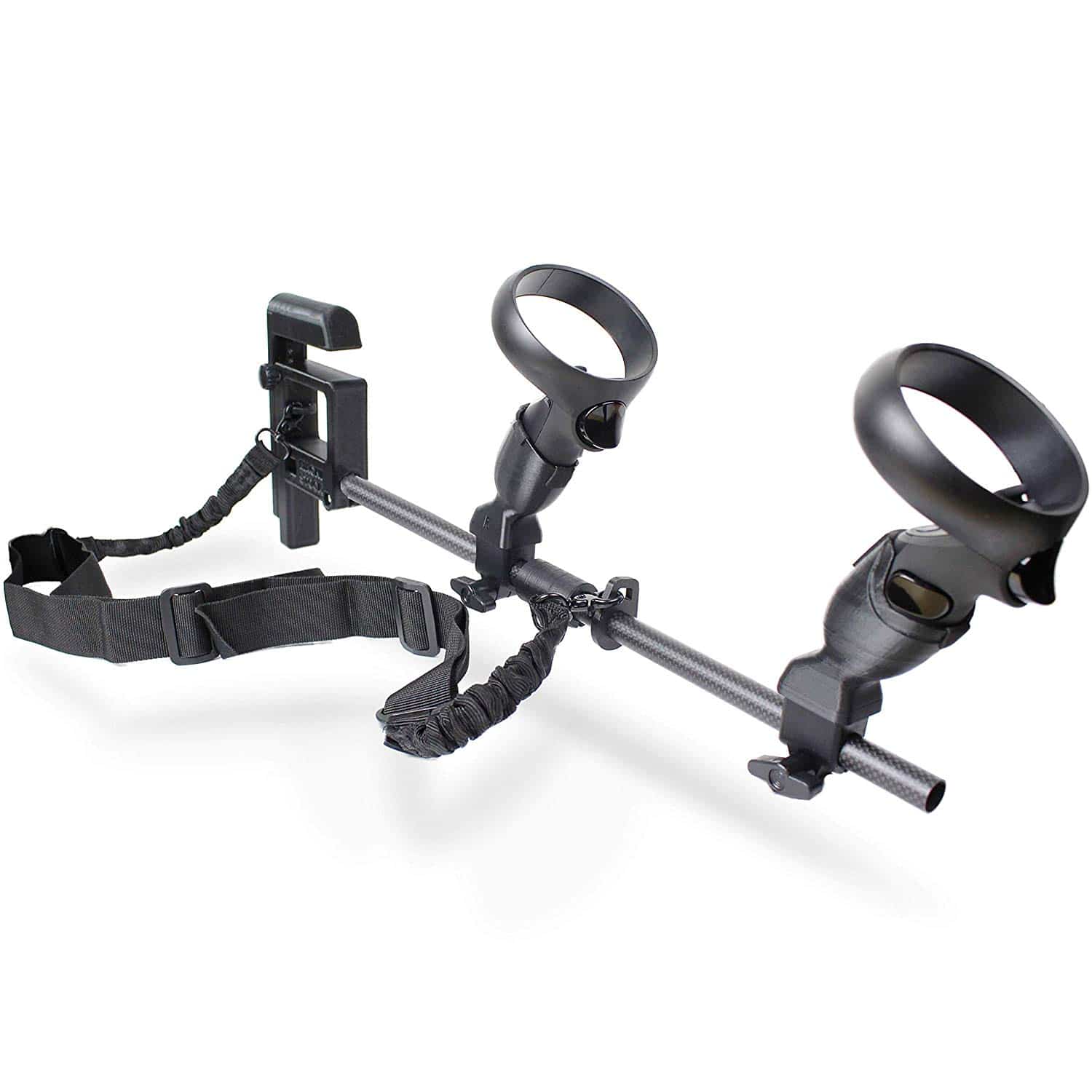 If you play a lot of shooters or are interested in getting into the VR FPS scene with games like Onward, Pavlov, and Contractors then you could stand to gain a lot in terms of immersion and also just pure enjoyment by using a dedicated Rifle Stock. These devices let you slot in your VR controllers and hold it, cradled in your shoulder, like you would an actual two-handed rifle. We haven't tried this particular one but it's got good reviews and looks to be a good fit for Rift S Touch controllers.
The Magni Stock Rifle Adapter is available for $74 (usually ~$85.)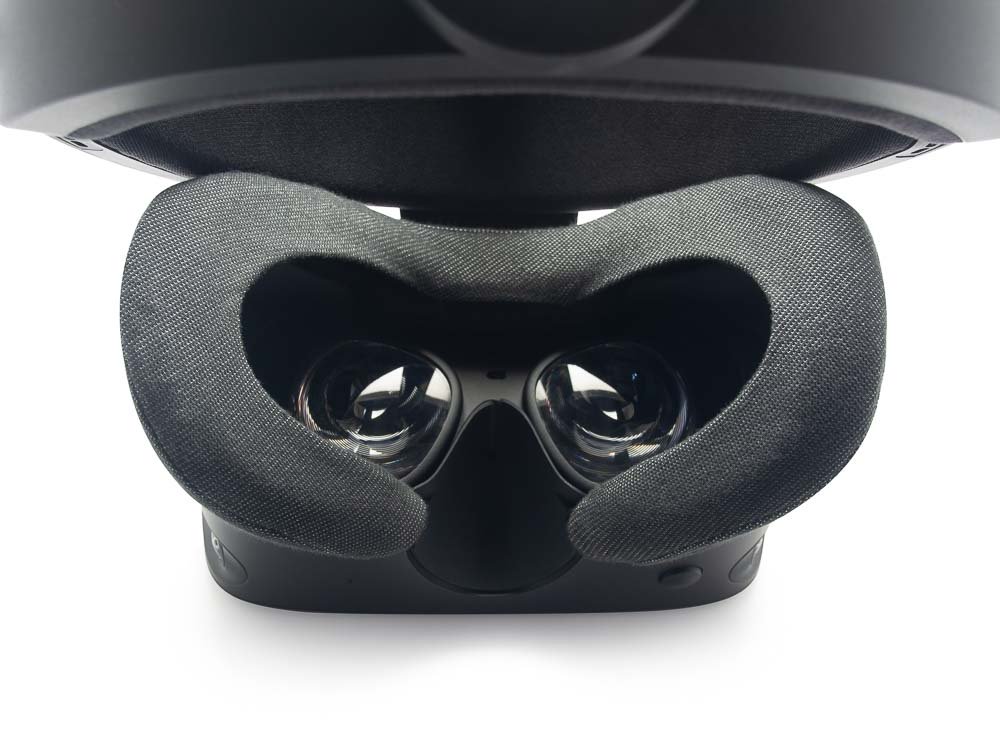 VR Cover is a company that's been around for a while and is known for making accessories designed to make headsets feel more comfortable against the face as well as improve hygiene. We have tested their Quest covers and original Rift covers in the past, but have not tried the Rift S-specific covers. They don't offer leather covers for Rift S yet, only washable cloth ones, but it could still be a good improvement especially if you sweat in VR a lot.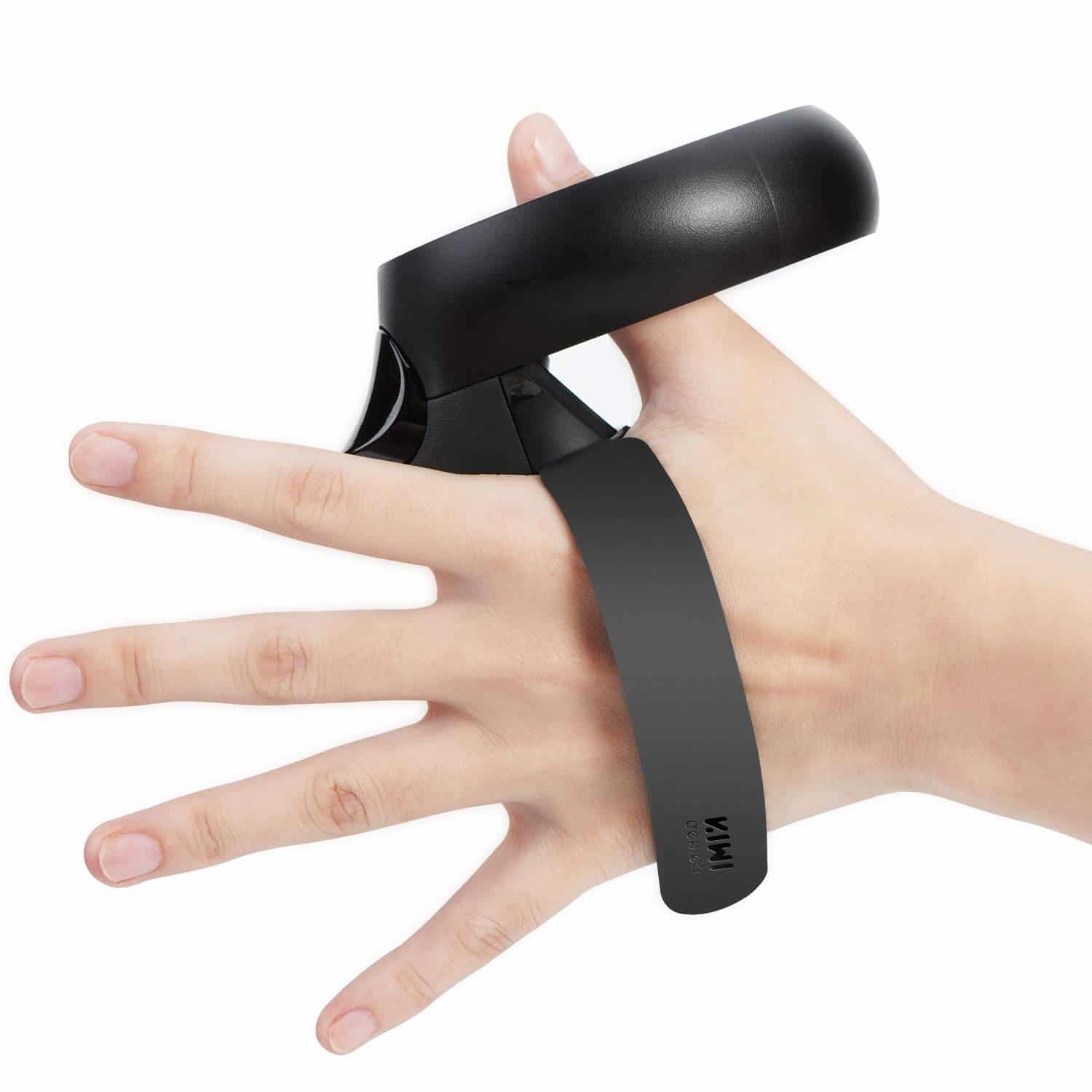 This strap modification accessory for the Oculus Touch controllers make them a little bit more like Index Controllers – they'll stay secured to your hand even if you're not gripping them. While we haven't tested them ourselves, these look to be a good option if you're expecting some longer play sessions.
The Kiwi Design Knuckle Straps are available for $19.99.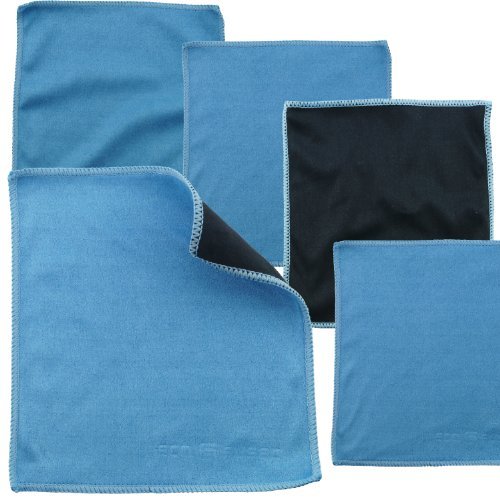 If you're using your Rift S a lot, the lenses are going to get foggy and dirty and you'll want some microfiber cloths to quickly clean the lenses between games and sessions.
You can buy a set of 5 microfiber cleaning cloths for $7.49.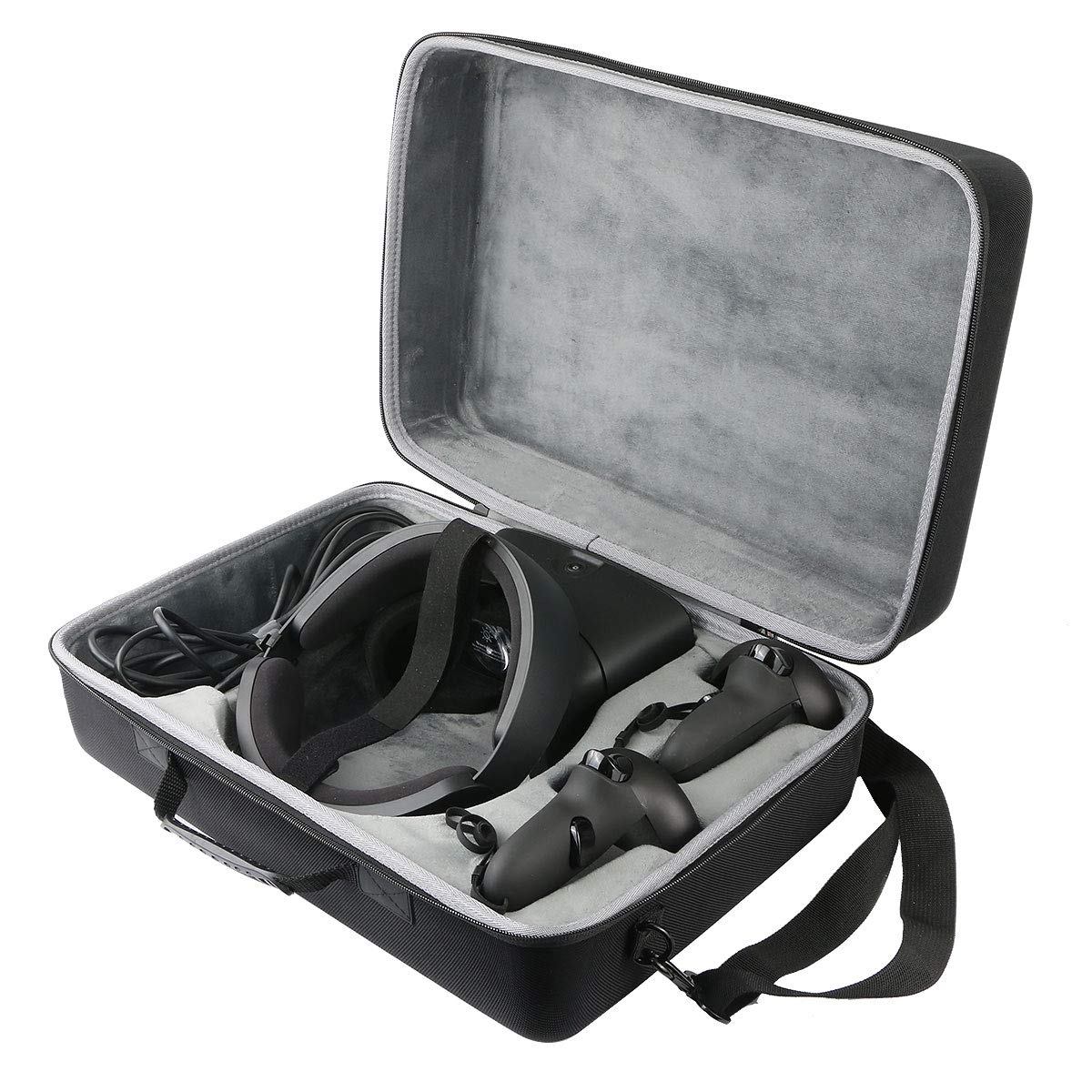 Since the Oculus Rift S is not a portable headset really, by design, and requires a capable VR PC to operate, it's probably not the type of headset you'll travel with very often. That being said, maybe you use a laptop for VR and do travel often enough that you'd need a dedicated carrying case for your Rift S, in which case (pun intended) this looks like a very good option. We haven't tried it, but it's got good user reviews.
The co2crea Hard Travel Case Replacement for Oculus Rift S is available for $40.
---
This post was updated with information about the Oculus Thanksgiving Sale after publication.
If you have accessories you've found improve your experience with Oculus Rift S please share in the comments.