A light atop Oculus Quest is connected directly to the on-board sensors so that it turns on whenever the system "sees" its environment.
When Oculus Quest ships early next year, the security feature should be a welcome one for any folks concerned about Facebook putting four super wide angle cameras in their home. At Oculus Connect 5 last week Facebook's VR teams said Quest would be able to remember multiple rooms and, in a future-facing area of the conference, the headset was shown using those same sensors to track body movements that were transferred onto an avatar.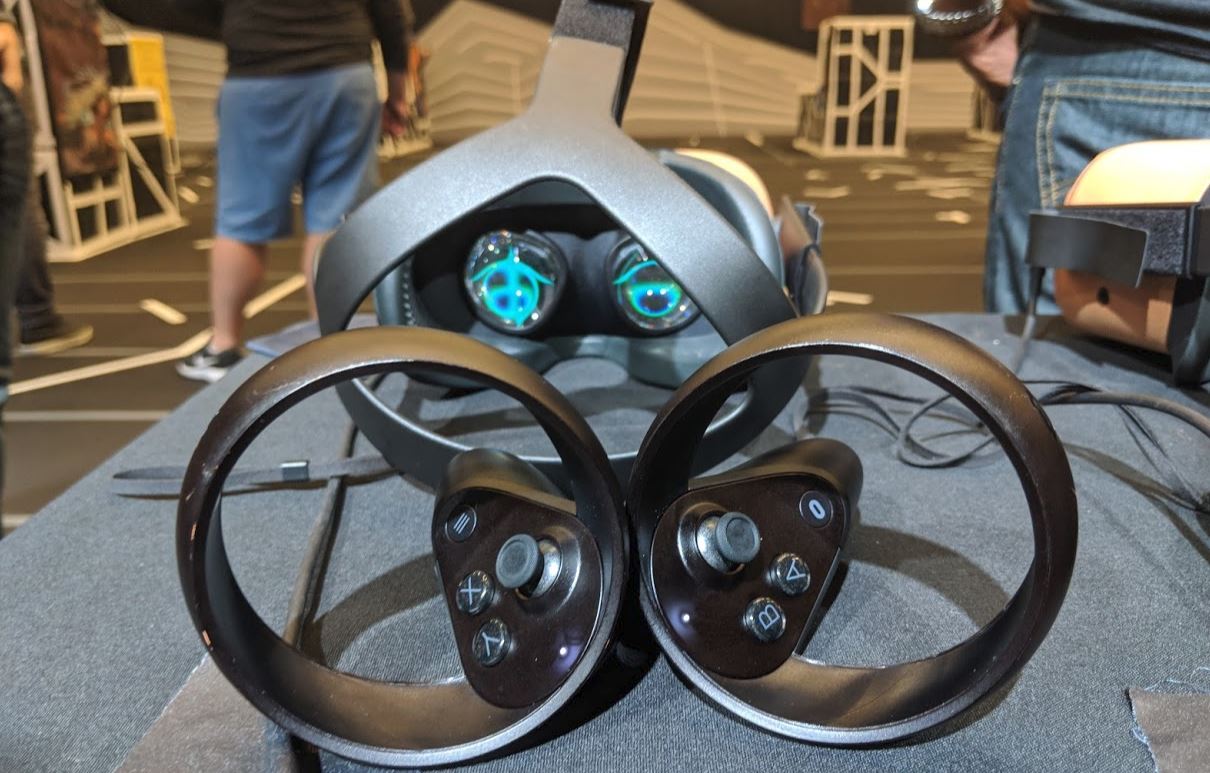 The light atop Quest is "hard-wired to the sensor power rail" and its operation is not changeable by apps or the end user, according to an Oculus representative. That means the light turns on when the sensors do. While we've noted that Oculus Sensors for tracking Rift and Touch are really just modified webcams capable of producing recognizable images, the next generation Oculus Insight tracking system included with Quest is part of an integrated package that represents Mark Zuckerberg's boldest attempt yet to anchor Facebook's revenue streams in sources other than targeted advertising. We've heard Oculus representatives say in the past "it's an existential crisis for us to make sure we get data handling right" and this hard-wired light could be seen as another expression of that aim. A second LED on the side of the headset indicates power levels.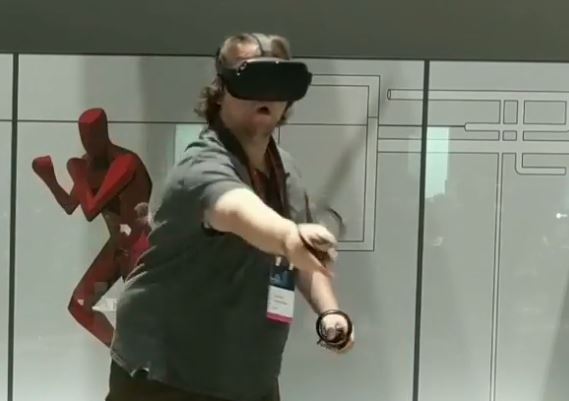 We'll be curious to see the eventual tear downs of Oculus Quest which will reveal how everything works inside. Earlier this year Oculus added a "my privacy center" to its account page so that people know what information the company has stored about them.