Oculus Quest software v26 adds the ability to mark your real-world couch in VR.
This is a new feature of the Oculus Guardian safety boundary system. As far as we can tell you can add one couch per Guardian area.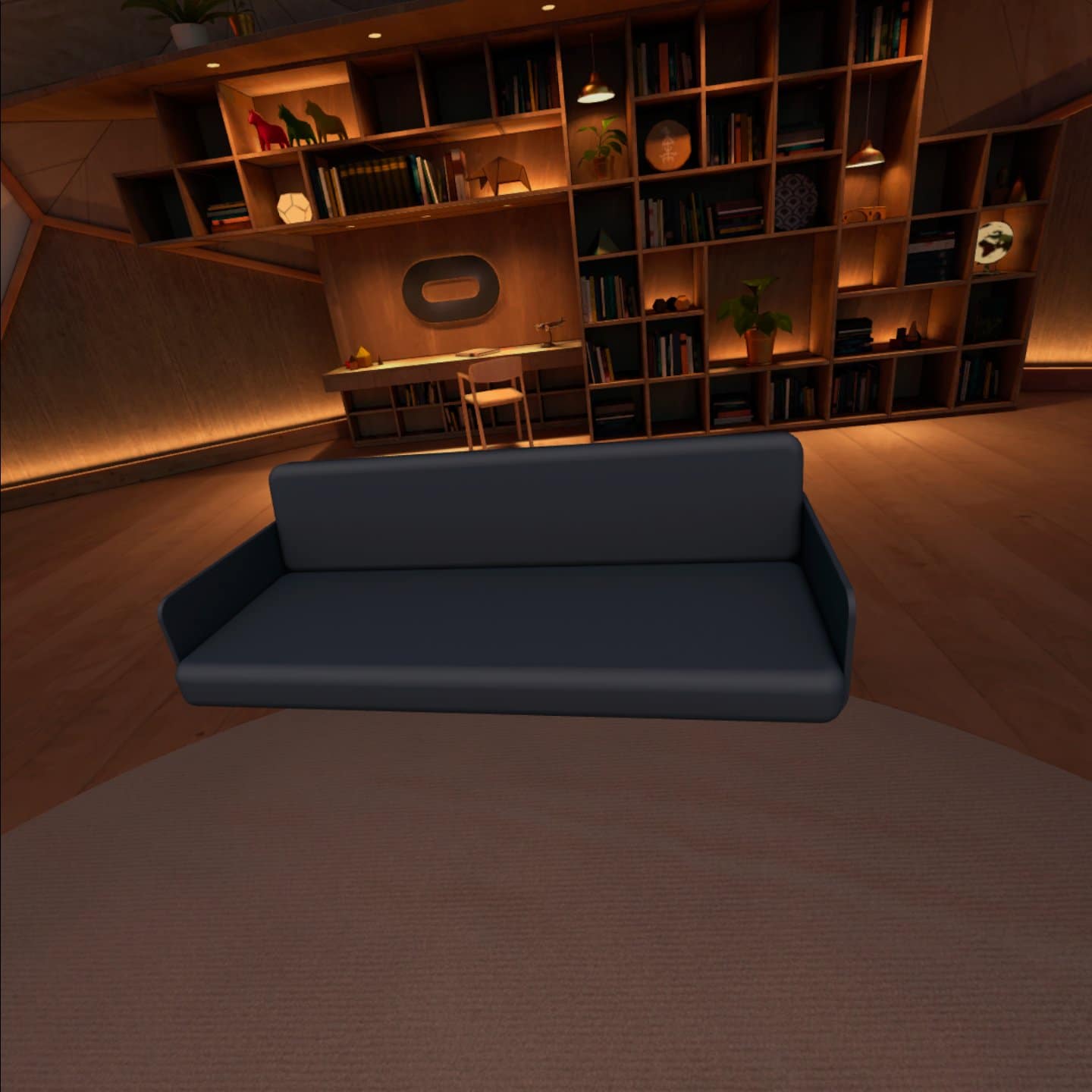 You draw the couch in camera passthrough mode by touching one side of your real couch and dragging a blue rectangle across to the other end. We can't show you since Facebook no longer allows recording passthrough.
You'll see the sofa as a standard 3D model in Oculus Home scaled to the size you drew out. In an app or game you'll just see the blue rectangle when you get near it. The couch is saved, so it'll be in the same position when you next use VR.
If you move from room-scale to sitting on the couch you'll get a system popup asking you to confirm Couch mode, and vice-versa if you walk off again. The transition takes seconds and doesn't close the running app.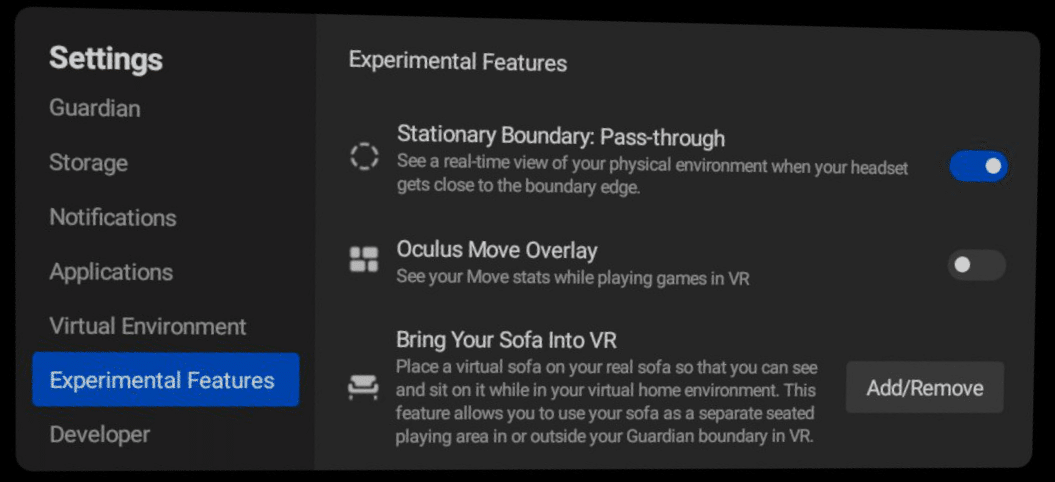 Facebook "rolls out" updates gradually over a week or two, so it may take some time to get it. Once you do, go to the Experimental Features tab of Settings to find it.