Meta (formerly Facebook) is expanding 2D app support on Quest — apps like Instagram, Dropbox and Slack will soon be available to download on the Oculus Store. 
Announced at Connect today, these 2D apps for Quest will use a new framework based on the PWA (progressive web app) industry standard.
Starting today and expanding with increased support to come, this will expand the Quest Home's 2D app capabilities from just the operating system first-party 2D apps and services (Explore, Oculus Store, Oculus Browser) to include other first and third-party apps from "a variety of developers" that can run in a 2D panel model and take advantage of the Quest's multitasking capabilities.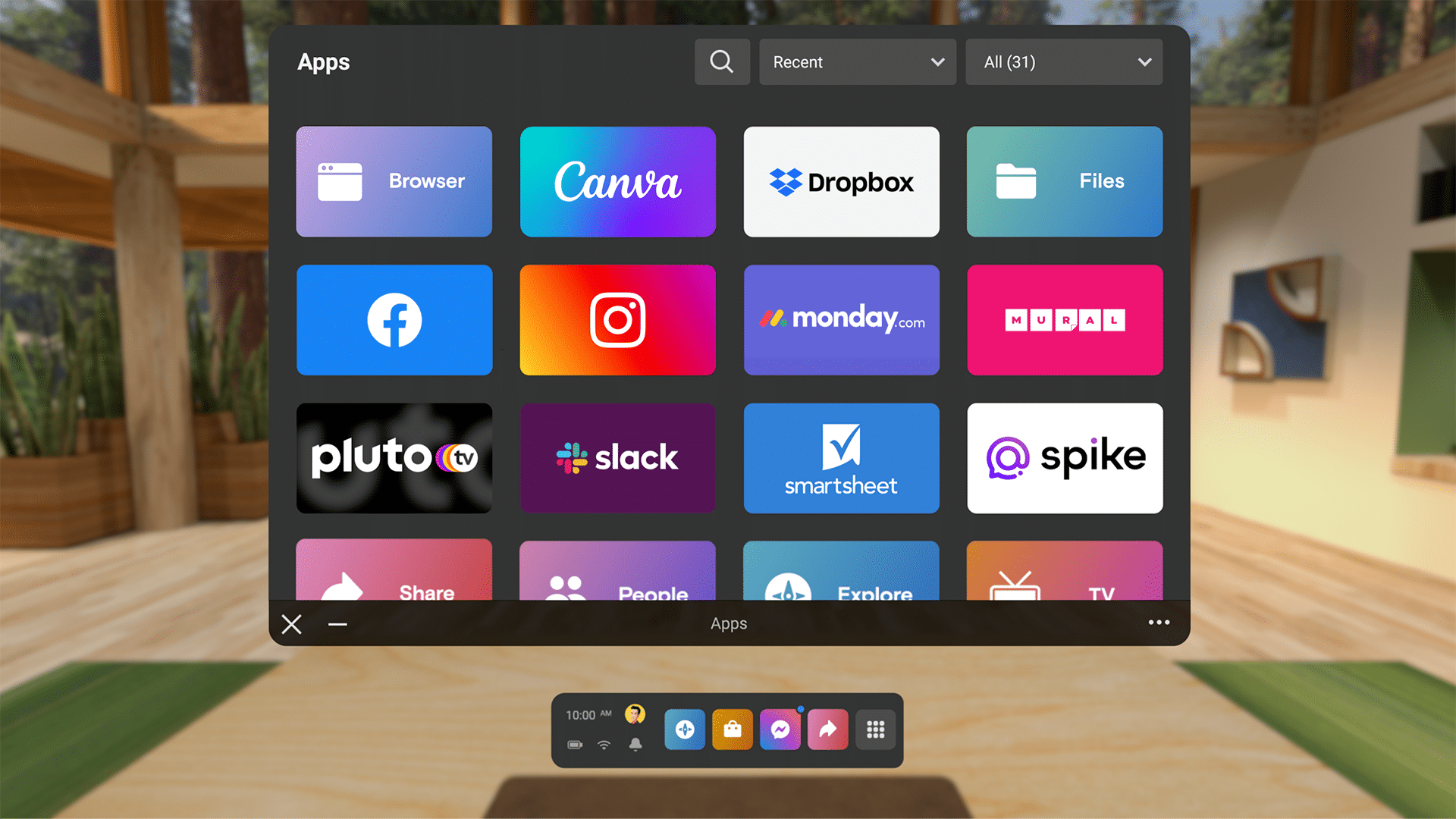 "You just download them and then you use them like panel apps in Home, just like the first party apps," said Product Management Lead, AV/VR for Enterprise Jill Campbell on a call earlier this week. "Enabling more 2D apps is another step forward in making VR more flexible and more useful … Services like Slack and Dropbox, Facebook and Instagram, and many more open up opportunities, not just for how to use the headset, but for developers and how they might build for the headset."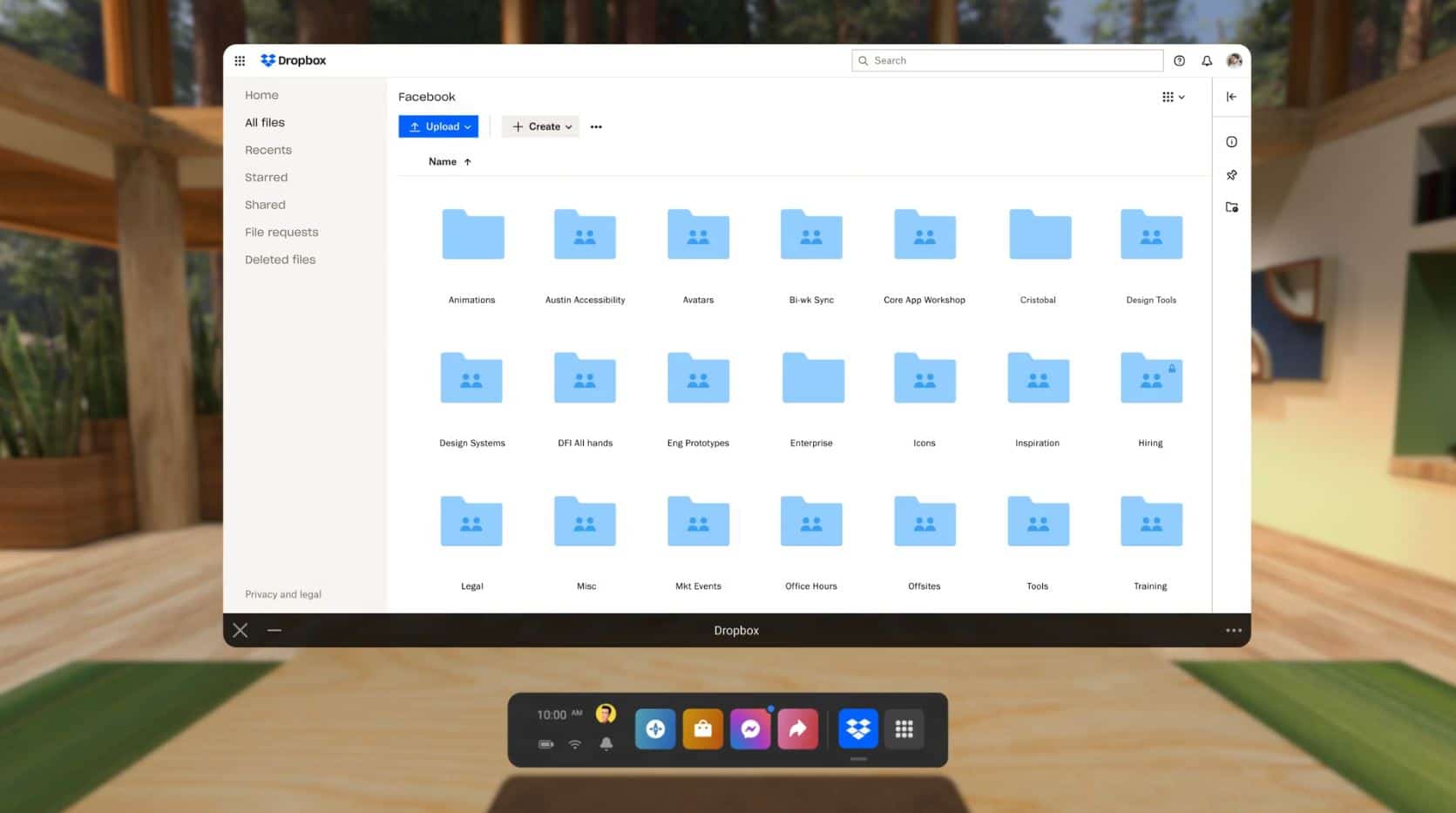 Select apps, including Facebook, Instagram, Smartsheet and Spike, will be available in the Oculus Store for Quest from today.  Apps such as Dropbox, Monday.com, MURAL, My5, Pluto TV and Slack "will follow soon" along with other unannounced apps in the future.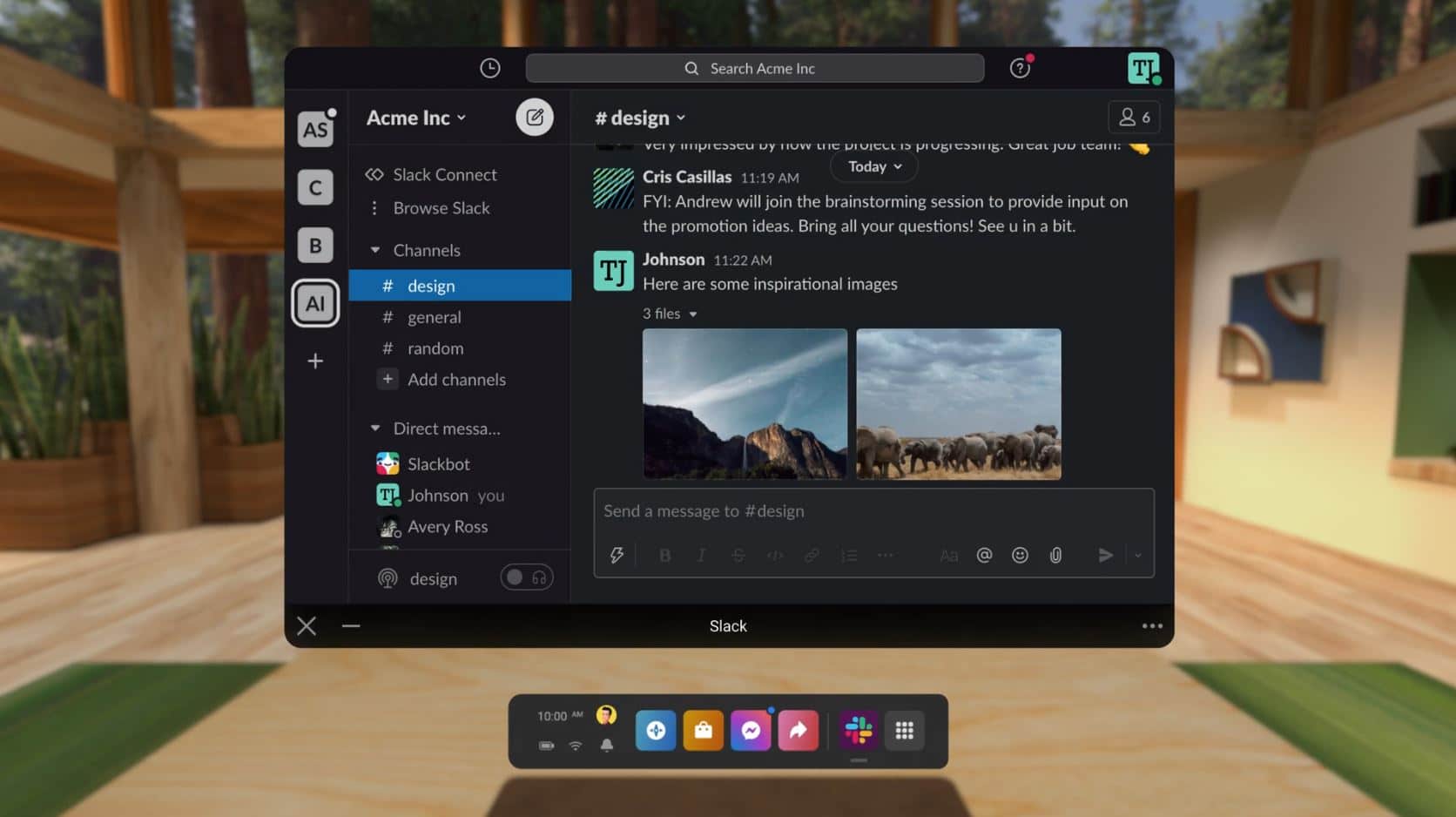 Meta says that these apps 2D panel apps are using a new framework based on the Progressive Web App (PWA) industry standard, which will make Home a developer platform for the first time and allow an app to "have the look and feel of a native app and gain access to discovery and distribution features on the Oculus Platform."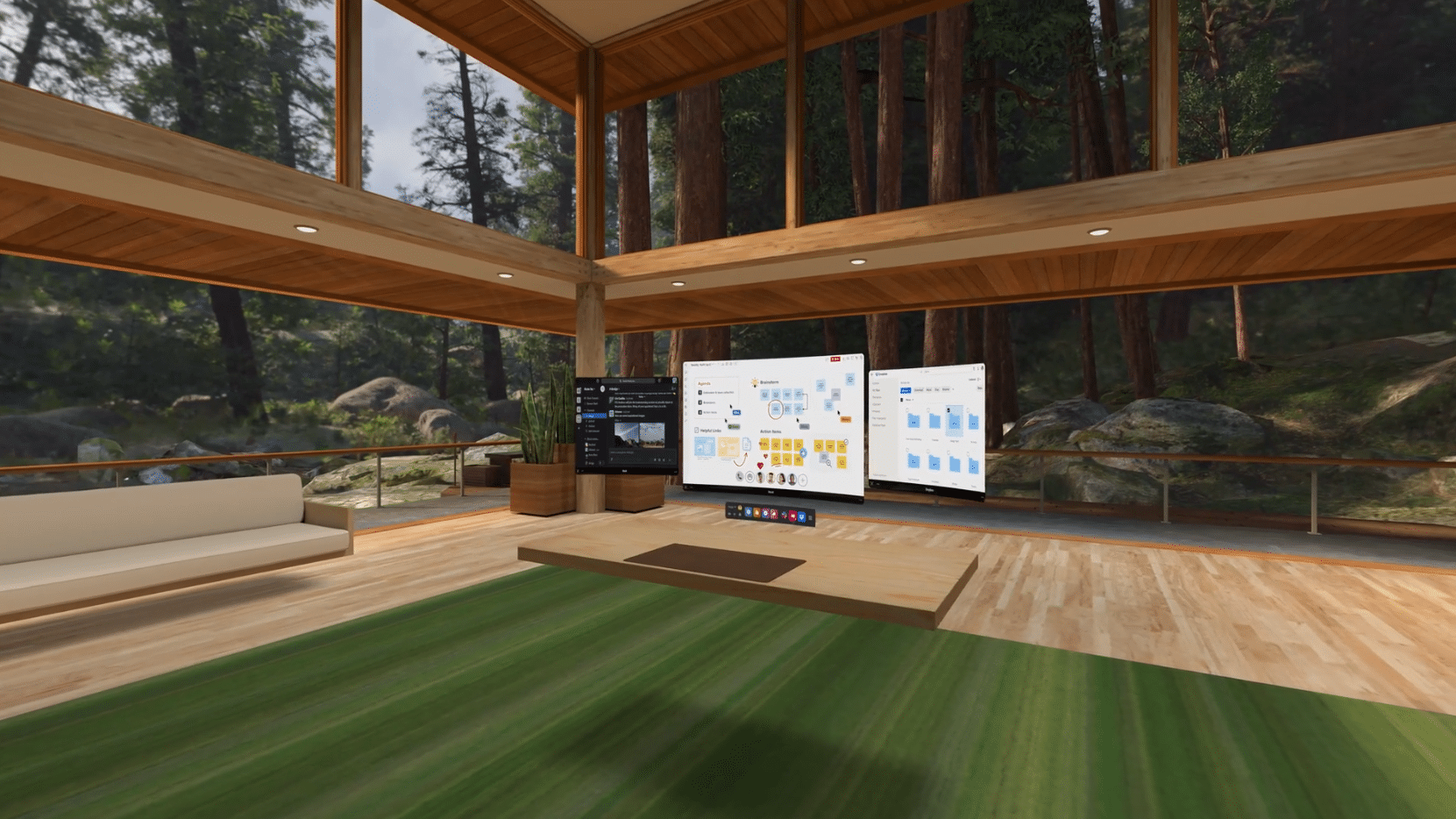 There's also a new work-focused home environment, designed to be used with 2D panel apps and a desk as a virtual office location, pictured above. Unlike Horizon Workrooms, which is designed as a communal meeting and collaborative workspace, this environment is simply an aesthetic change to the home environment optimized for 2D apps and multitasking — essentially an area to work on something by yourself.