This week Facebook revealed a new web page with details about VirtuClear Lens Inserts for Oculus Quest 2. They're custom-made prescription lenses so you no longer need to wear glasses while in VR. They're available starting from $80.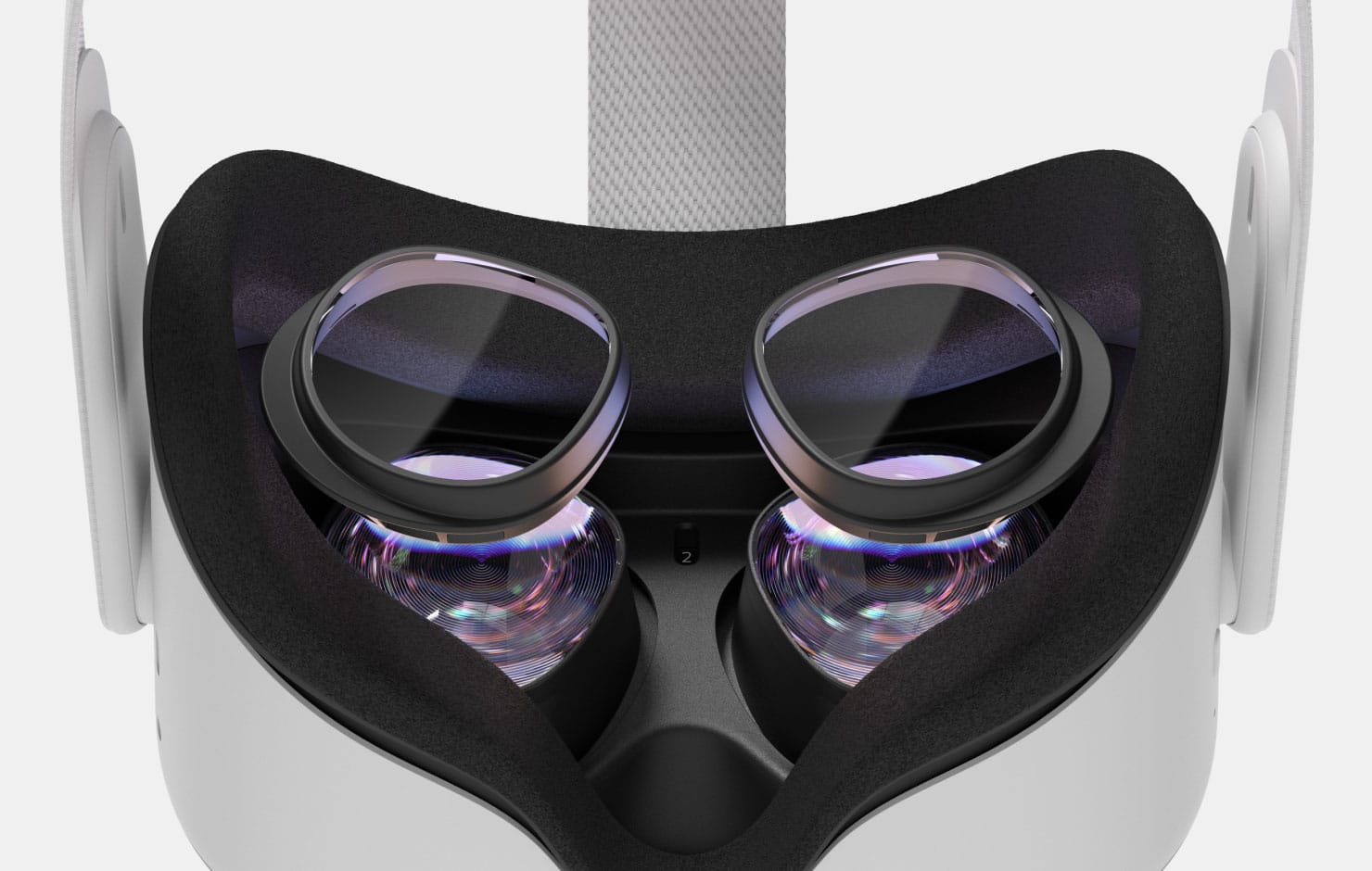 VirtuClear Lens Inserts for Quest 2
We've seen plenty of similar lens inserts from other companies over the years, such as VR Lens Lab and WIDOvr. These other companies have lens options for a wide range of headsets, including Valve Index and HP Reverb G2.
When you visit the web page on the Oculus website there's a "Learn More" button that redirects you to a Frames Direct web page to purchase the VirtuClear Lens Inserts.
According to the product specifications on the web page, they're available as SPH prescriptions from 0 to -8 and CYL prescriptions from 0 to -2. They're 1.6 Hi Index Essilor lenses that are coated to minimize glare and should be easy to install by just clipping into place.
They're marked as (L) and (R) and they just click on top of the existing headset lenses. Once they're in, you might notice you need to slightly adjust the IPD slider since the lenses may be in a different position now relative to your pupils. Depending on your facial structure the glasses spacer that came with the Quest 2 might helps some as well.
You can get the VirtuClear Lens Inserts for your Quest 2 at a price point of about $80. For more accessory tips and recommendations for Quest 2, make sure and check out our buying guide and see our list of the best Quest games for ideas on something new to play.