Editor's note: At one point Oculus considered releasing what became the second development kit as its first piece of consumer hardware. With all of the outcry about the pricing of the actual consumer edition of the Rift, we thought it would be fun to explore the story from a different angle, what if the DK2 was the CV1? The following is satire, not a news piece.
After several years of speculation and hype, Oculus in partnership with Microsoft opened pre-orders for the consumer version of the Rift. The Rift will be initially shipped starting in March to four countries, including Japan, Canada and the UK. Oculus also disclosed that the Rift will be made available from select retailers starting in April.
"More than a dozen virtual reality games will be available at launch this spring," Oculus' co-founder Brendan Iribe said today. "We are confident that you'll have plenty to do when you get your Rift, I promise."
Oculus has come a long way since its successful crowdfunding campaign through Kickstarter. The DK1 (Development Kit 1) has shaped and helped redefine VR since 2012. Only three years later Oculus is now raising the bar again with its consumer Rift.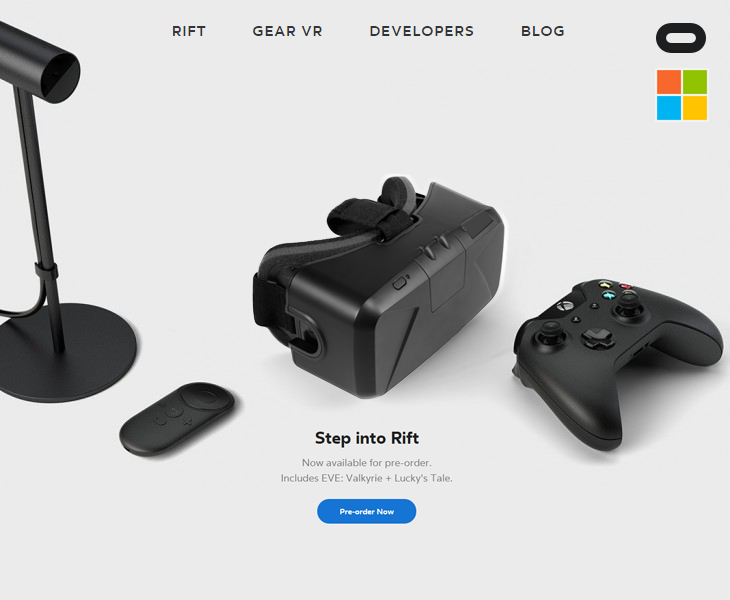 The Rift features a high resolution display of 1920×1080 compared to the 1280×800 panel found in the original DK1. This means much higher levels of detail and a much reduced screen door effect. Early reviews from people who have tried the new Rift claim that the screen door is near imperceptible in games that feature less than one light source. Most exciting is the introduction of an optical camera based tracking system that not only allows for tracking rotational movement but translational as well. This means if you lean forward using the Rift you can actually peer at the virtual objects in front of you. Incredible.
"We are really looking forward to seeing what new type of game mechanics evolve out of the new positional tracking," said Oculus founder Palmer Luckey. "We have temporarily loaned Rift prototypes to a number of developers and will have 3-4 titles that support leaning at launch. We are tremendously excited. When you lean forward…sometimes it feels like you just might keep right on leaning until you fall! It's just that good."
Despite fears the Rift might launch at a price far higher than promised, the Rift can be purchased for $349.99 this spring.
"When I said the Rift was in the ballpark of $350, I really did mean it," said Palmer in an interview. "We have listened closely to what everyone has said this past year and have done our utmost to keep prices affordable. VR should be for everyone, if anyone gets left out then what's the point of doing it at all?"
This careful inclusiveness even extends to the packaging of the new Rift. "When we launched the DK1, we heard from a lot of people that the carrying case, though nice, was unnecessarily raising the price and putting the Rift out of their reach," said Palmer. "We immediately knew that we wanted the cheapest case we could find for the consumer Rift and I think we've pulled it off."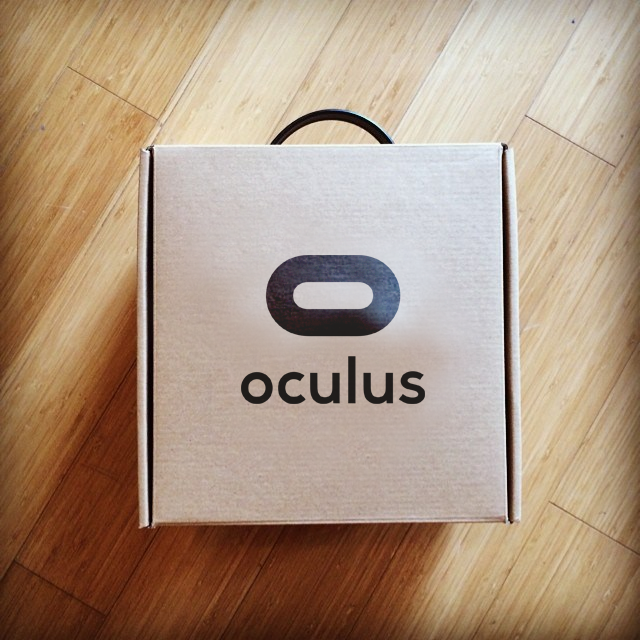 From the beginning Oculus has always been very focused on getting VR into as many people's hands as possible.
"We aren't out to make a ton of money, that has never been the drive. We actually were approached by Facebook and they made us a… I can't say how much, but it was a ridiculous offer," said Nate Mitchell. "Palmer turned them down instantly, he isn't looking to turn it into a 'big business', not ever. For him, it's all about the technology, the personal journey of discovery. He's a hacker, that will never change. We all are. Keep it fast, keep it affordable, don't lose that early passion by reaching too far, too fast."
The new Rift features technology developed by some of the greatest minds in gaming. John Carmack was hired on as CTO in 2013 and has headed up a lot of the programming that runs behind the scenes in the Rift.
"We've made appreciable differences to the design of the Rift. When I joined, I said 'I think we can do this, I think we can get positional tracking going right now. We bought into it, we started working on it and after the first six months, we knew we could productize this and so we did. I actually thought we might be even further ahead than this by now but this is a start," said Carmack in his recent "Dawn of Positional VR" keynote at GDC.
Carmack recently announced he will be returning to rocketry this summer. "I like things that go fast. I was reminded of that over and over this past year. I think I need that again in my life," Carmack wrote in his farewell blog post.
Last summer Brendan Iribe caused a stir among the VR community when he announced on stage that the computer needed to run the Rift would be "in the $1,500 range."
"I was way off." says Brenden. "Way, way, way off. I really don't know what I was thinking that day. The consumer Rift will run on just about anything. If you have a laptop around the house or a desktop made in the last 4-5 years you should be good."
"If you want to be on the bleeding edge you'll need at least a GTX 780, but that doesn't mean you can't have a lot of VR fun with lesser cards." said Palmer. "I know a lot of people that have been running their DK1s on 630m based cards and getting a lot out of it. We promise we won't leave you behind just because you aren't running the latest hardware."
Following today's launch, Oculus isn't wasting time, apparently they are already hard at work on the next iteration of Rift. We want to get into a steady cycle of launching a new Rift every 5 years," said Palmer on his way to his next CES press conference. "We've looked around and see that a lot of average consumers upgrading their systems about that often, we want to make sure we are there for THEM when THEY are ready for us."
—
Happy now?