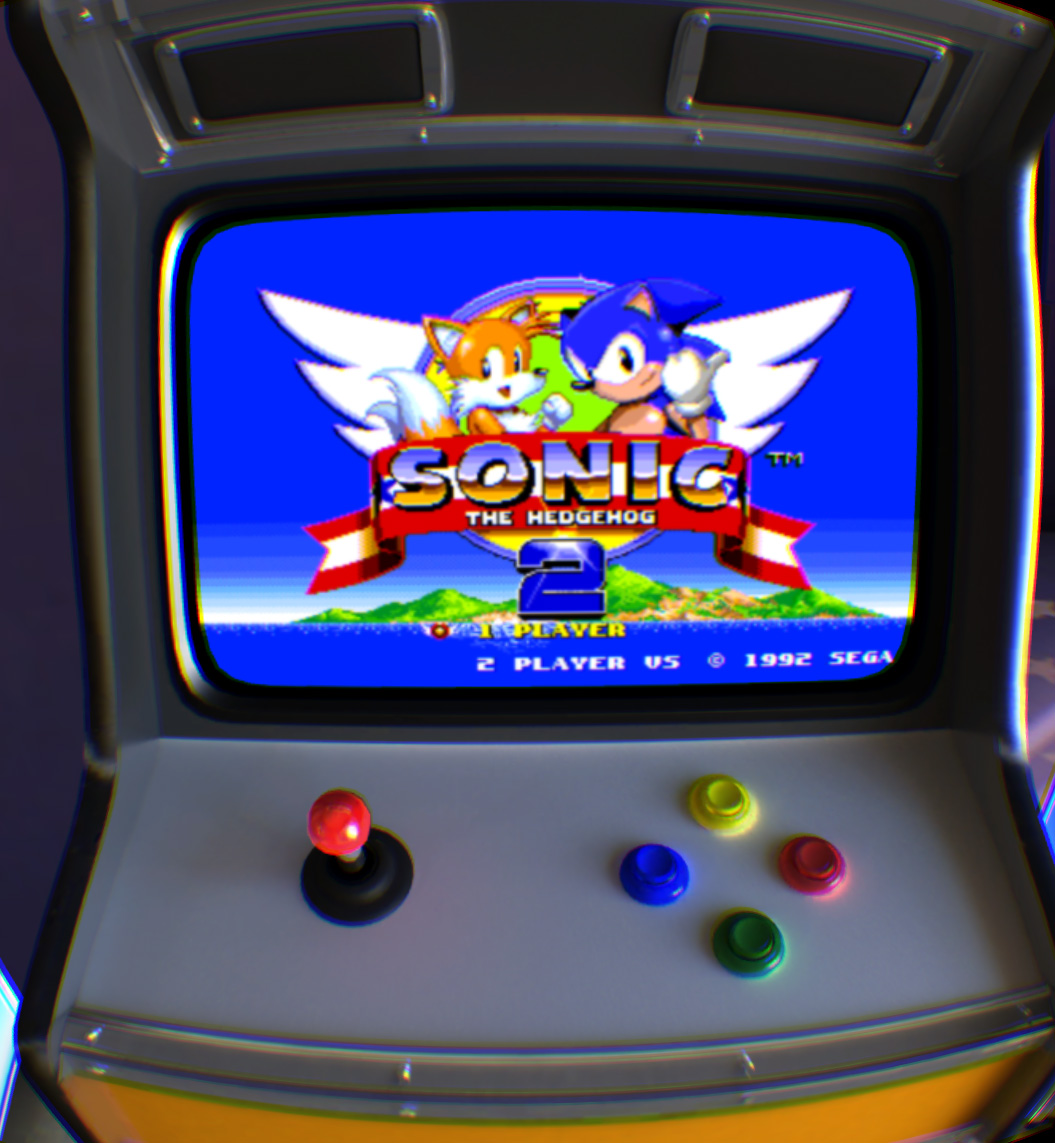 The launch today of pre-orders for the redesigned $100 Gear VR is accompanied by the availability of Arcade, offering "more than 20 classic games like Pac-Man, Sonic the Hedgehog, and Gauntlet" all playable in a virtual arcade. The app is available as a beta release from the Oculus Store. Prices of the individual games in Arcade range from around $1 to $3 and come with 20 minutes of free play time. Sonic The Hedgehog 2, for example, is $2.50 while Pac-Man is $3. The Arcade requires the use of a gamepad controller.
Oculus is also selling made-for-VR games Land's End ($8) by Ustwo Games, Bandit Six: Salvo ($5) by Climax Studios and Kerser ($3) by IRIS VR.
The new Gear VR will ship on Nov. 20 and is compatible with the Note 5, S6 edge+, S6, and S6 edge. It's available for pre-order on Amazon.com, Bestbuy.com and Samsung.com.
In Arcade, games from Midway (Rampage is "coming soon"), Bandai Namco and Sega are in separate rooms. I played through a level from Sonic The Hedgehog 2 on a classic looking arcade cabinet and noticed the two player splitscreen mode is shown.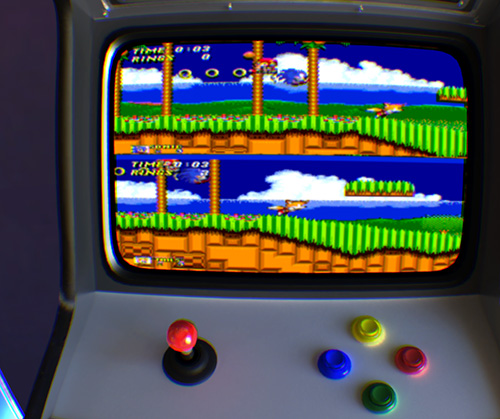 It's unclear if Facebook's VR division intends to support 2 player mode in the near future via Oculus Social. When asked, a spokesman declined to comment. A virtual arcade is certainly fun, but for it to be anything like the vision outlined in Ready Player One other people need to be in the arcade playing games with you. With Oculus Social, the company is planning a group trivia game and to support watching movies purchased from Oculus Video together with friends, including films like Total Recall (the original) and Dawn of the Planet of the Apes.
Before starting each game in Oculus Arcade an introduction screen shows a description, the price to buy it as well as the option to play it for free for 20 minutes.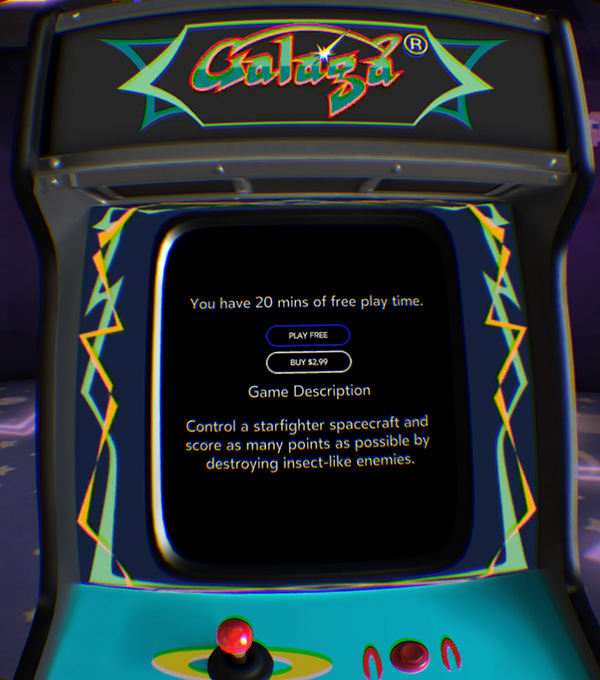 Overall, it's a big day for virtual reality with the pre-order sale of the new Gear VR and a ton of new content available for people to explore.
Here is the full list of games available in Arcade at launch and their prices:
Bandai Namco:
Sega:
$2.5: Sonic The Hedgehog, Sonic The Hedgehog 2, Sonic Spinball
$1.5: Altered Beast, Golden Axe, Phantasy Star II, Shining Force, Shinobi III, Streets of Rage, Streets of Rage II, Virtua Fighter 2, Ecco The Dolphin
Midway:
$3: Gauntlet, Gauntlet 2
$2: Defender, Joust, Spy Hunter $2
$1: APB, Root Beer Tapper
Rampage (coming soon)
This post was updated from its original version to clarify the pricing and availability of titles.
UPDATE (11/10 – 10:03am PST):  It looks like Oculus may add social functionality to the Arcade down the road.
@UploadVR @oculus just yesterday I was talking about streaming screens for that, but it isn't scheduled yet

— John Carmack (@ID_AA_Carmack) November 10, 2015