StatusPRO revealed NFL Pro Era, the first officially licensed NFL VR game, is coming to Quest 2 and PlayStation VR later this year.
The game was teased recently but premiered during the Meta Gaming Showcase with "pre alpha game play" showing the player completing some passes as quarterback, with another shot showing the player running downfield with the ball. NFL quarterback Lamar Jackson is shown during the trailer as well, with the game specifically designed to embody you in the role of a professional football player starting before they step on the field.
"The game takes the fan through a mesmerizing experience – from the pre-game locker room through the tunnel to the explosive sounds and sights inside the stadium – even including the chatter inside the huddle," a press release explains. "Signaling the play, Jackson surveys the terrain, blocking assignments from the offensive lineman and running backs to successfully connect with his receiver for the touchdown."
The game includes all 32 professional NFL teams and lets players embody the quarterback, with StatusPro saying they used "real-time NFL game data" and insights from players to build the game. According to StatusPRO, players can improve their QB skills "by participating in drills, or play catch virtually with your friends in your favorite NFL stadium."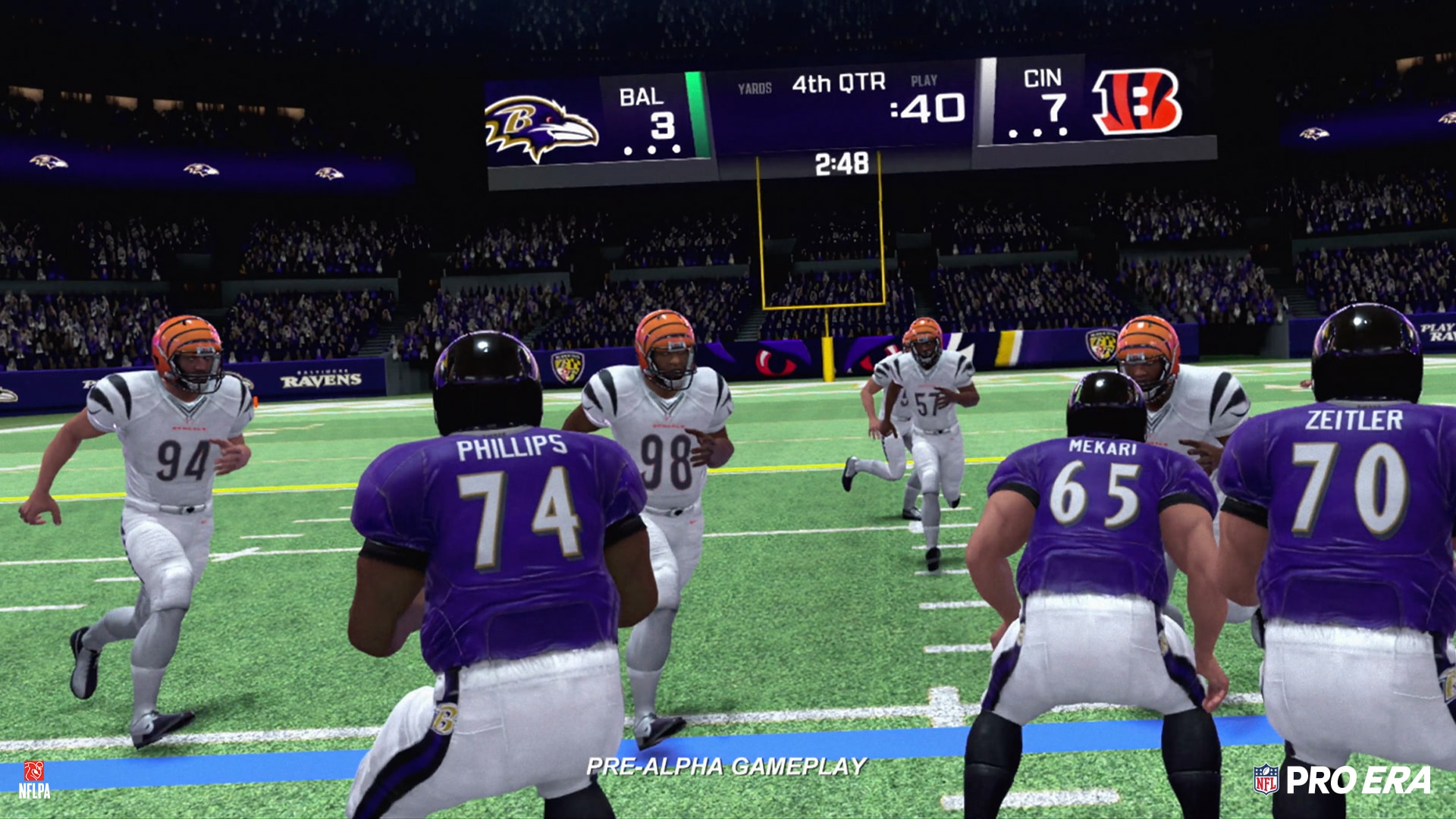 The game is slated for release in the fall of this year for the Meta Quest platform and PSVR. A representative for StatusPro told us NFL Pro Era is compatible with Quest 2 and not the original Quest.
This post has been updated from its original version with additional information about headset compatibility.