When the NFL season starts in September players on at least four teams will be working with a new generation of high-end virtual reality technology to improve their performance.
The Dallas Cowboys were the first to sign up for the Stanford-built STRIVR Labs system which employs wraparound captured video footage for first-person VR training. STRIVR started gaining momentum with the addition of the San Francisco 49ers and now the Boston Globe is reporting the New England Patriots are adopting the system as well.
"All the research says that real video engages your brain more," said Derek Belch, STRIVR founder. "We capture what actually happens on the field. Whatever the teams are practicing — that is what we get."
The Tampa Bay Buccaneers recently announced they are going to use VR technology from EON Sports VR, a startup that was spun out of long-time Irvine-based VR company EON Reality. EON's system differs considerably from the STRIVR technology. Instead of captured footage it uses the kind of computer-generated graphics you might see in a video-game. It's not Madden 2015 (think Madden circa 2007), but it can be used to simulate a variety of plays from a first-person perspective.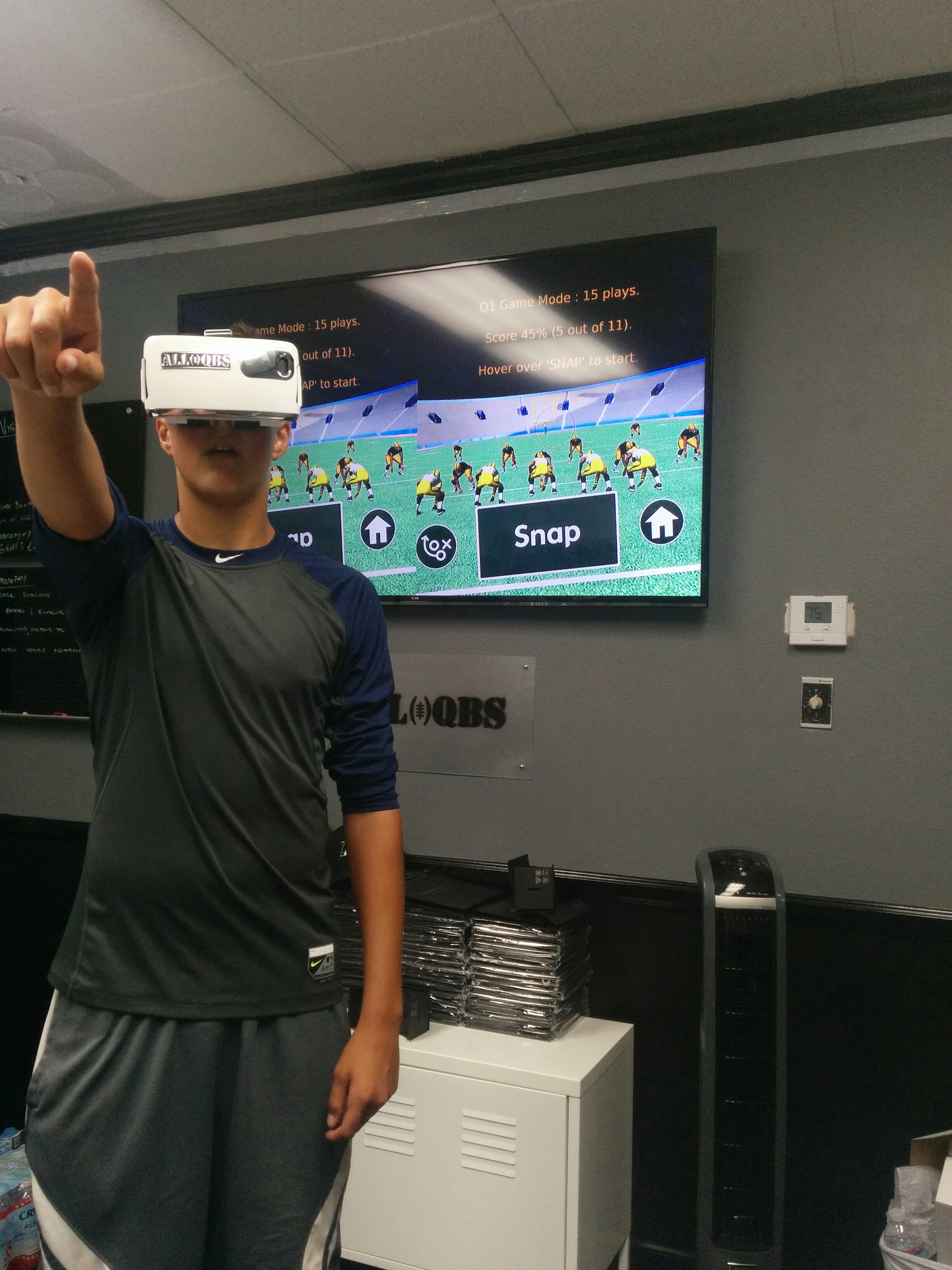 "You put [a headset] on and it puts you into the helmet of a quarterback on the field," said Nate Longshore, a coaching partner at EON Sports and former college quarterback.
Both approaches focus on improving the performance of players, like quarterbacks, who need to think fast on their feet. The players can get extra practice in their on-field positions without actually going on the field and pulling together the entire team.
"This virtual reality technology allows us to enhance the learning experience for our quarterbacks without requiring them to put in additional time on the practice fields,"  Buccaneers General Manager Jason Licht said in a prepared statement.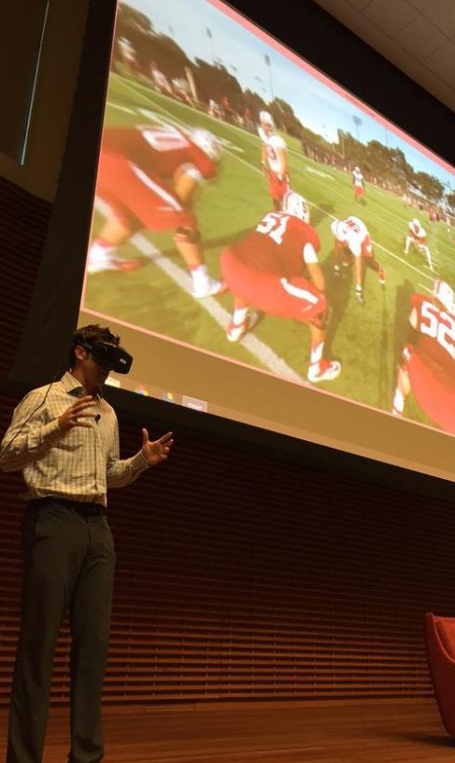 In theory, the extra practice should allow quarterbacks to make better decisions or connect with wide receivers more reliably because they've seen the plays more frequently with the added immersion of VR. In reality, an article from FOX Sports about the STRIVR system notes Stanford quarterback Kevin Hogan went from "completing 64 percent of his passes up to 76 percent after using this headset regularly for about 20 minutes before games."
"We can analyze what people are looking at," Dartmouth coach Buddy Teevens told the Boston Globe about STRIVR. "So, on an offensive pass play, if a quarterback continually looks the wrong way, maybe we think twice about having that play in his repertoire. You can coach off of that."
Both companies are actively courting more clients and have a number of college customers.
The EON system is available on PCs and players can download an app to their phones to view plays that have been requested by their coaches and built by the company. Players can view the play splitscreen to review it in a VR phone-based headset similar to Google Cardboard.
STRIVR representatives decline to discuss how its system works in detail. The company aims to adapt its system for use in other sports.