California-based VR content company NextVR has made live, immersive sports broadcasting one of its missions. Today, that crusade moves another step forward. NextVR is announcing that it will be moving from the occasional sports offering, to a weekly VR broadcast of the NBA season as part of a multiyear partnership.
Throughout its journey from science fiction dream to consumer electronics phenomenon, many different use cases for VR were theorized and suggested. One of the most intriguing of these was sports. VR's unique capabilities have the potential to specifically disrupt the live sports broadcasting industry and forever alter the way we enjoy our favorite competitions at home.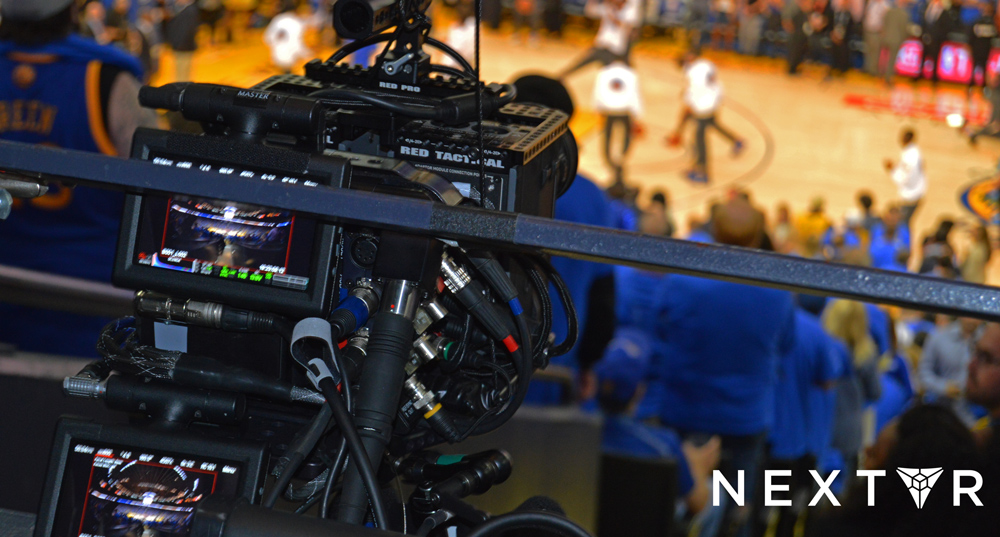 Danny Keens is the vice president of content for NextVR and UploadVR had the chance to speak with him concerning how these broadcasts will be conducted and what they mean for the future of live VR content.
According to Keens, "there will be over 30 games airing on Tuesdays during the regular NBA season." The exception to this will be the very first broadcast, which will air next Thursday instead. The teams for each broadcast will also rotate so that, "every fan will have the chance to see their favorite team in VR at least once."
The first broadcast will be the only game that viewers can enjoy free of charge. For all the others, an NBA League Pass subscription costs $199.
The experiences will be available through the NextVR app itself which is currently only available for the Samsung Gear VR headset. Although, Keens indicated that owners of other headsets, such as the Oculus Rift and HTC Vive, should expect to hear more concerning apps for those systems "in the next couple of weeks."
The actual format of the broadcasts, according to Keens, will be heavily produced. Viewers will find themselves moving between eight strategically placed camera positions. An in-house director will alter the positioning in real time as the game progresses to ensure that you will always have the optimal viewpoint to catch all of the action.
"People may say they want to be able to choose their positions at will," Keens said. "But in our tests we found that they actually rarely use that ability when offered to them. In general, people don't want to make decisions like that when watching a game. They just want to enjoy the experience without missing anything."
Keens applies a similar philosophy to NextVR's decision to broadcast the games as 180, rather than 360 degree videos.
"Everyone says they want 360 but the novelty of turning around to see the guy behind you eat his popcorn wears off quickly," he said.  "In general there's really not much benefit to it in this case."
In place of a full 360-degree video feed, NextVR will instead be placing real time graphics that reflect useful information about the game behind the viewer during its broadcasts.
Major sports organizations are notoriously stingy with their broadcast rights but, according to Keens, the NBA was a delight to work with.
"The NBA has always been at the cutting edge of innovation," Keens said. "They're always thinking of ways to engage their fans and they think VR can help with that…everyone in broadcast sports is competing for the same eyeballs so you have to find ways to keep people interested."
The NBA is not alone in its apparent belief that VR live broadcasts can entice in new viewers. According to Keens, "we literally have every sports league on the planet contacting us to do stuff…our tech plays so strongly to the sports business because we're all about live content."
The first NextVR broadcast will be the San Antonio Spurs at the Sacramento Kings. It tips off October 27 at 7:30 pm PST.