Oculus Touch launches in less than a week but the Rift is still getting its fair share of new releases before the big day. There isn't a whole lot new on the Oculus Home Store this week, but a few notables over on Steam. Due to a lack of information regarding what is new on the Gear VR store, we weren't able to accurately collect a list of new releases for that platform. Hopefully things can be back to normal next week.
If you missed last week, you can see those new releases here. And don't forget that UploadVR has a Steam community group complete with a curated list of recommendations so that you don't have to waste any money finding out what's good in the world of VR.
Plus — check out our list of the best Oculus Rift games and best Gear VR games for more suggestions!
Immersive Combat, from Spherica


Price: Free (Rift)
Immersive Combat is the "first-ever action series in 360 VR." In this immersive cinema experience from Spherica, you have the chance to feel the grit, the sweat and the blood as battles from different eras of history rage all around you. Vikings, knights, kung fu masters, and steampunk champions all duke it out for your viewing pleasure.
Recommendation: This is a free experience but its also an 8GB download. Available on Gear VR as well.
I Hate Santa, from Virtual Rock VR
Price: $2.99 (Rift)
Just in time for the holidays, its I Hate Santa, the game that gives kids the chance to do what they always wanted, hurt…Santa? Hmmmm. Times have changed since I was a kid. This is a Gallery experience for the Oculus store meaning its more of an experiment than anything else. But hey, as the description suggests: "You will have snow fighting with kids."
Recommendation: I love snow fighting as much as the next guy, but we don't recommend this game at any price.

Emission VR, from VR Spec Team


Price: $1.99 (Rift)

Emission VR is a third person zombie battler set in a Resident Evil-esque environment. The atmosphere is dark and the zombies are hungry. Better keep those guns at the ready.

Recommendation: If you've ever felt nostalgic for a Jill Sandwich then this could be the game for you.

DreamDesk VR, from We Are VR


Price: $39.99 (Rift)

DreamDesk is the latest VR desktop app to hit the market. This one differentiates itself by allowing you to "create, scale and place virtual screens around you without additional hardware or drivers." That means multiple screens, baby!

Recommendation: DreamDesk could help you be more productive and if that's worth $39.99 to you then this could be a decent purchase. For most people, however, this one's price is simply too high. 
Theme Park Studio, from Pantera Entertainment
Price: $29.99 (Rift)
Theme Park Studio is essentially a theme park themed physics toolbox that includes Steam Workshop integration, so expect a wealth of mods. Build and enter "VR Mode" to explore and ride your creations.
Recommendation: Spotty support that has seen an uptick in recent weeks. If continued, could be a major VR experience. Keep an eye on it.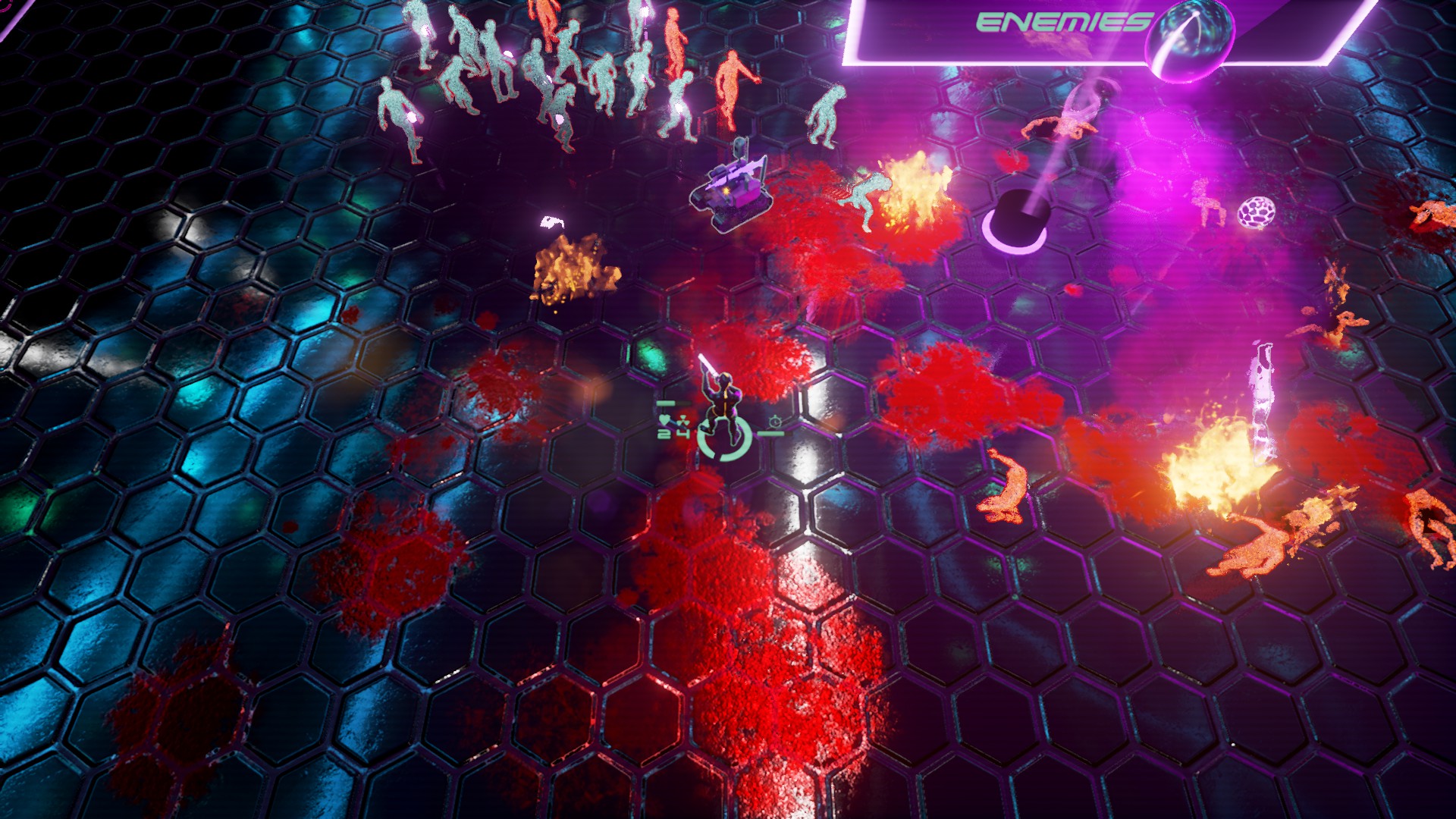 Neon Arena, from Axyos Games
Price: $5.99 (Currently Discounted) (Rift)
Neon Arena is a twin stick shooter within an ever-evolving arena. Also includes co-op gameplay.
Recommendation: Decent game, but doesn't really take advantage of VR much.
Locked In VR, from Immersion
Price: $5.39 (Currently Discounted) (Rift)
If not evident from the name, Locked In VR is an escape the room experience. You're dropped into a basement with things scattered and a timer on the wall. Use your wits and figure out the various puzzles to find out why you're there in the first place.
Recommendation: One of the better escape the room titles at a solid price.
Pinball FX2 VR, from Zen Studios
Price: $14.99 (Rift)
It's pinball, but in VR. Lots of great themed tables, like The Walking Dead, can be downloaded as DLC, and plenty of spectacular effects. We've interviewed the devsabout it extensively and recently published our review. Lots of great content here.
Recommendation: For fans of the classic hobby that predates video games themselves, this is a must-buy.