We're starting to dig into the second month of 2017 and have a solid handful of new experiences this week spanning from social platforms to virtual escapist villas. Our first highlight is VRChat, a deeply customizable and free social VR application that could potentially see plenty people burning hours at a time in virtual reality. Hollywood Hills Mansion is a minor highlight and it provides a visually appealing, photo-realistic luxury villa for players to explore or just relax and throw some side-loaded content up on the big screen television.
In the meantime, if you missed last week, you can see those new releases here. And don't forget that UploadVR has a Steam community group, complete with a curated list of recommendations so that you don't have to waste any money finding out what's good in the world of VR.
We also have a top list of the absolute best HTC Vive games — which is updated every few months with the latest and greatest options.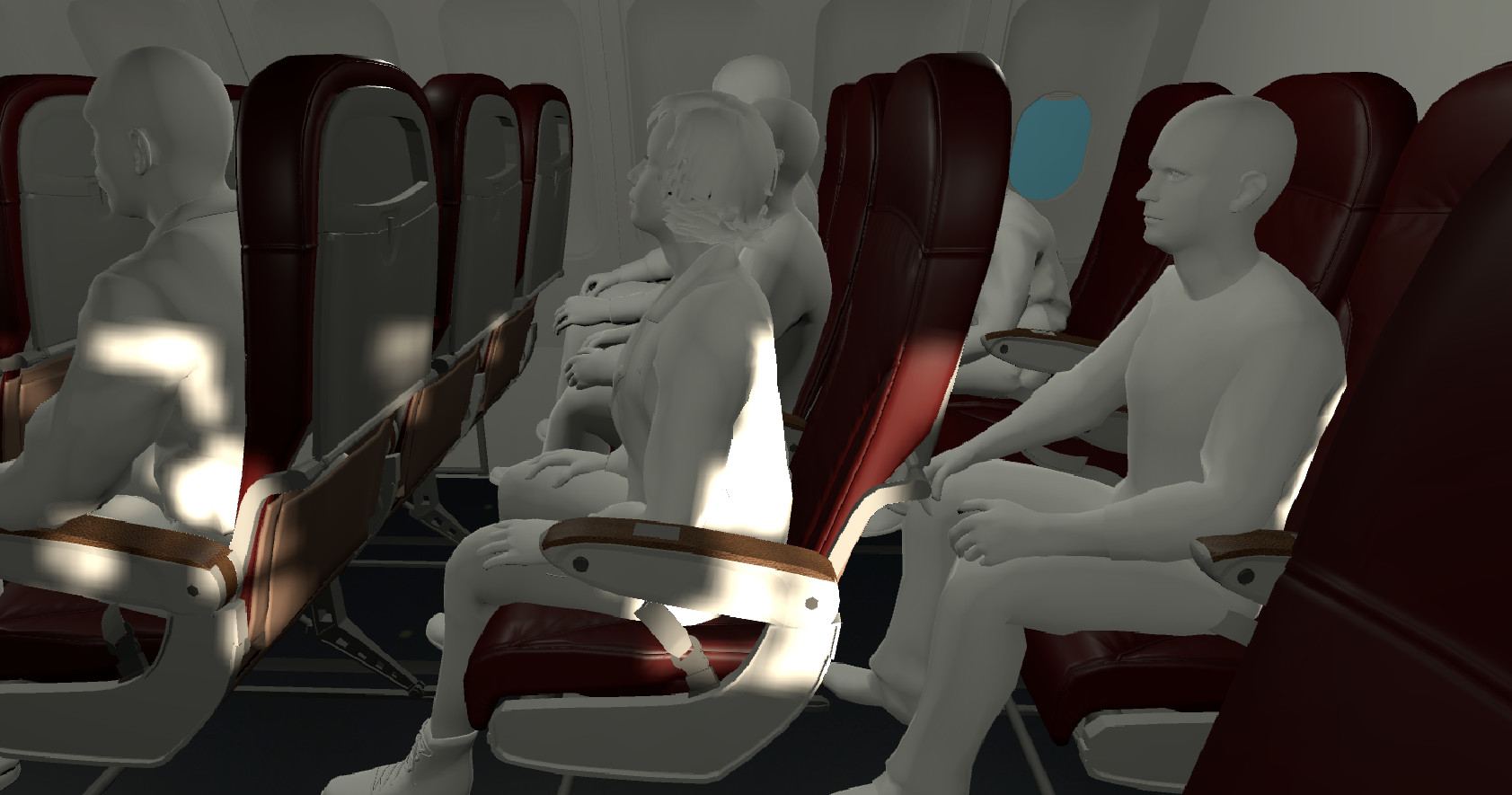 Air Rage, from Emblematic Group
Price: Free to play
Air Rage is a 90-second educational feature that explores the changes to air travel that have increased aggression in passengers.
Recommendation: Worth a view if you're into this sort of stuff.
Tribocalypse
VR, from Totemic Entertainment Ltd
Price: $4.96 (Currently Discounted)
In Tribocalypse you grab your bow and arrow to defend against waves and waves of thieving tribols. You'll also have some exploding fire flasks on hand to dwindle their numbers.
Recommendation: A solid wave shooter that at least features a bow instead of a gun.
https://www.youtube.com/watch?v=KE_EUVXvshs
We Were Here, from Total Mayham Games
Price: Free To Play
In the middle of a frozen wasteland, you find yourself separated from your group with only a walkie-talkie on your person as you explore an abandoned castle. Engage in a puzzling escape the room experience inspired by classic adventures like Myst and Amnesia.
Recommendation: Very solid free escape the room game that is a welcome addition to any library.
https://www.youtube.com/watch?v=truqMdwFStw
Ropes and Dragons VR, from nobodyshot
Price: $10.19 (Currently Discounted)
This family-friendly VR experience puts players in the role of wizard that uses magic to guide items through obstacles so they can feed their young dragon companion. A charming and fun experience with room to grow in Early Access.
Recommendations: Good for kids.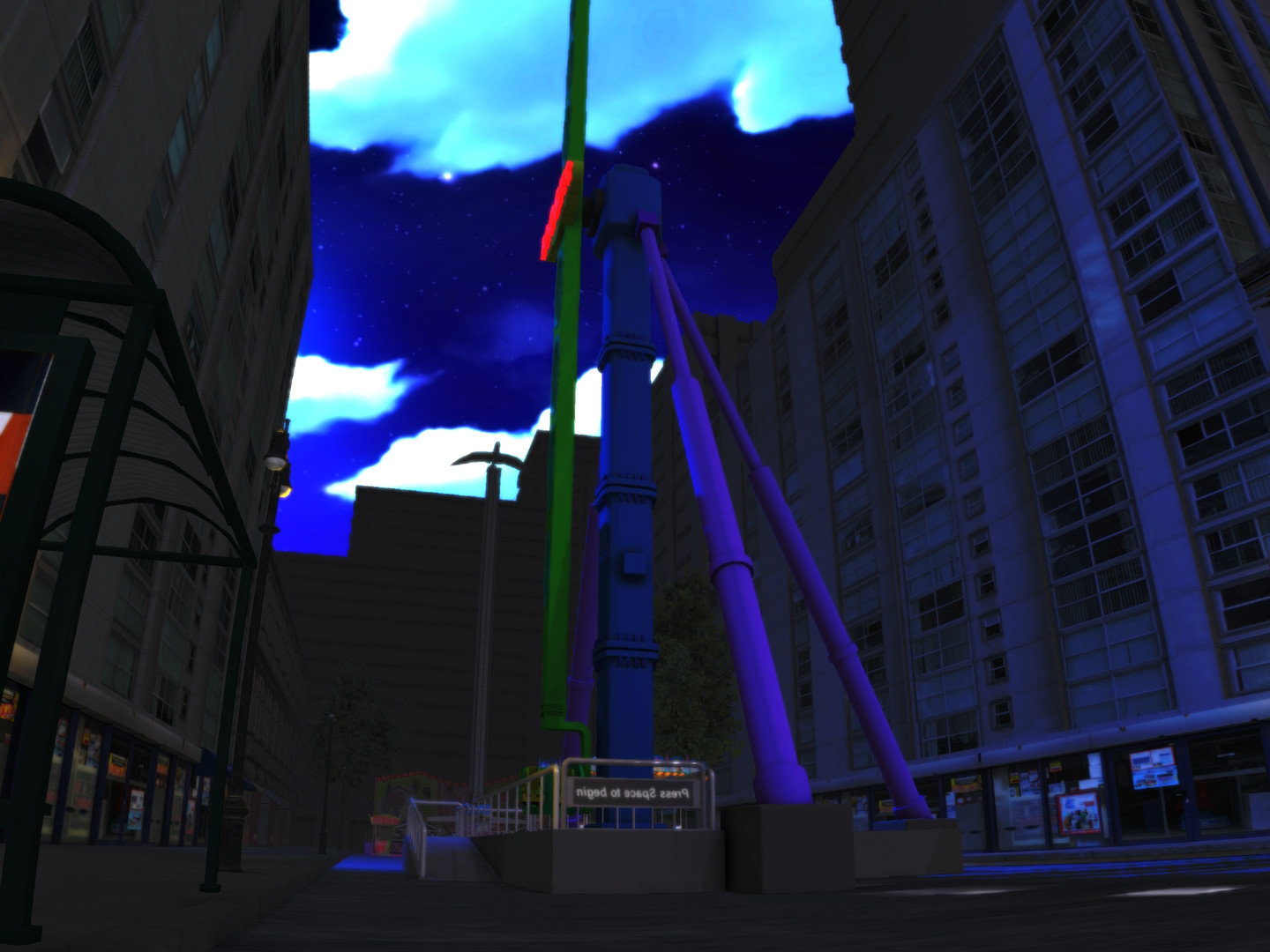 TheScreamer VR, from LunarCitySeven
Price: $0.99
TheScreamer VR virtually recreates the classic carnival pendulum ride. That's about it.
Recommendations: Pass on this one.
https://www.youtube.com/watch?v=-Ycw4OZtEQY
Hollywood Hills Mansion, from LOOT Interactive, LLC
Price: $9.99
Every once in a while you'd love to escape to a luxurious and peaceful villa and that's exactly what this experience offers. You wander the virtual home, relax poolside, and can even watch Facade TV or your own side-loaded content on the the big screen television.
Recommendation: It may be a bit pricey for the experience it offers, but this quite a visual feast.
Kygo 'Carry Me' VR Experience, from Sony Music Entertainment
Price: $1.99
This vibrant, abstract visual and aural experience drops you into a dreamscape that lives on the song "Carry Me" from electronic musician Kygo.
Recommendation: A cool one off for the price if you dig the track.
Orbital Injection, from Packet39
Price: $1.99
Play god a bit in Orbital Injection and toss planets into stable orbits. Set up as many as you can without crash the planets into each other or into the sun.
Recommendation: Arcady time sink for cheap, but there's not much to it.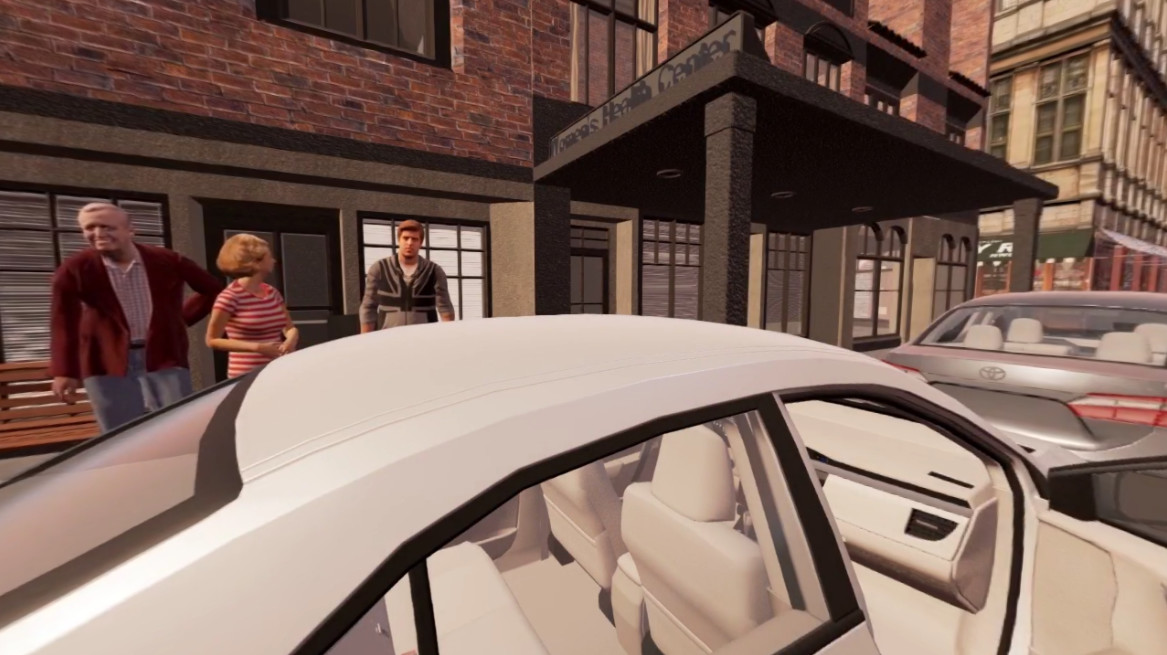 Across The Line, from Emblematic Group
Price: Free To Play
Across The Line is another polarizing and informative virtual feature from Emblematic Group, this time tackling the subject of abortion. 360-degree video and CGI combine to give you a deeply personal experience.
Recommendation: Free and informative. Grab it. Here's more info.
https://www.youtube.com/watch?v=WPEVlZFqRNs
VRChat, from VRChat Inc.
Price: Free To Play
VRChat, which we covered recently, is aiming to be a definitive social experience with custom avatars, worlds to create, games to play with each other, and more.
Recommendation: A must have social experience that's free to play.
https://www.youtube.com/watch?v=AAzeLkTiEtY
Snow Games VR, from Kenziko Ltd.
Price: Free
Groundhog Day confirmed another 6 weeks of winter so Snow Games still has a timely theme for players to embrace. Shape and throw snowballs at your targets while dodging the snowballs of enemy snowmen.
Recommendation: Free. Grab it and give it a shot.
https://www.youtube.com/watch?v=RW3Xrd9ar8Y
Brush Up VR, from Games That Work
Price: $0.99
Brush Up partners you with a large toothy companion and your task is to clean up his teeth as well as you can. Serves as a tool to teach players how to brush correctly.
Recommendation: Solid grab for teaching the young ones how to brush through VR. Otherwise, pass.
https://www.youtube.com/watch?v=EbFyjG3t4lw
Snailiens, from 562 Interactive
Price: $14.99
Snailiens are stealing all of Earth's cabbages and you're taking them on as part of the S.A.L.T. defense network in this tower defense shooter. Strategize as you choose your weapons and build towers to fight off the invasion.
Recommendation: Solid experience thus far. Keep an eye on it while it's in Early Access to assess personal value.
https://www.youtube.com/watch?v=N-wJ_eo71kw
Power Solitaire VR, from Parkerhill Reality Labs
Price: $1.99
Solitaire fan? Well get comfy. Power Solitaire VR is a seated experience for the card game. It only has single player in early access, which has special pricing, but will include multiplayer at full release.
Recommendation: It's a steal at EA pricing if you love the game.
https://www.youtube.com/watch?v=0D81frPVulU
CuVRball, from Hypergolic Games
Price: $12.74 (Currently Discounted)
CuVRball blends a lot of the best elements of VR and multiplayer sports, dropping players into competitive zero-G arenas where they slingshot a ball into goals. The game also includes power ups like explosives, black holes, and more.
Recommendation: Clever concepts show a lot of promise. Worth it if you're looking for something unique.
King Kaiju, from 
Fire Hose Games, Chris Chung
Price: $3.99 (Currently Discounted)
Live out a power fantasy in King Kaiju as you take on the role of a massive, city-destroying monster. This sandbox virtual city is yours to demolish using your hands or breathes of fire as you gain more and more points.
Recommendation: Are you kidding? Get this game.
https://www.youtube.com/watch?v=PhsFGteVslc
Racket: Nx, from One Hamsa, Waves Audio
Price: $19.99
Racket: Nx is an experience built to deliver the ultimate VR arcade sci-fi sport. Inspired by racquetball, you'll have to utilize full spatial awareness as you send your ball careening off the virtual platforms at high speeds.
Recommendation: Solid visuals, great gameplay, and a good workout to boot. Give it a go.
https://www.youtube.com/watch?v=tuEzNBVCo6c
Samurai Sword VR, from SAT-BOX
Price: $7.99 (Currently Discounted)
Using a samurai sword may or may not have been one of the first thoughts that came to mind when VR officially took root in the gaming industry. Samurai Sword VR is a rail melee experience where you slice targets as you pass and toss shurikens as well.
Recommendation: Decent concept but is trumped by other games with a similar experience. Pass for now.
https://www.youtube.com/watch?v=HyS8iQblgN4
Skip Sport: Jumping VR, from Ramotion Inc.
Price: $4.99
With realistic physics, Sky Sport: Jumping VR virtually recreates the exciting winter sport. Luckily, missing a jump won't actually kill you this time around unless you just flat out have a heart attack from the intensity.
Recommendation: Keep an eye on it to see if it evolves in Early Access, but otherwise, pass.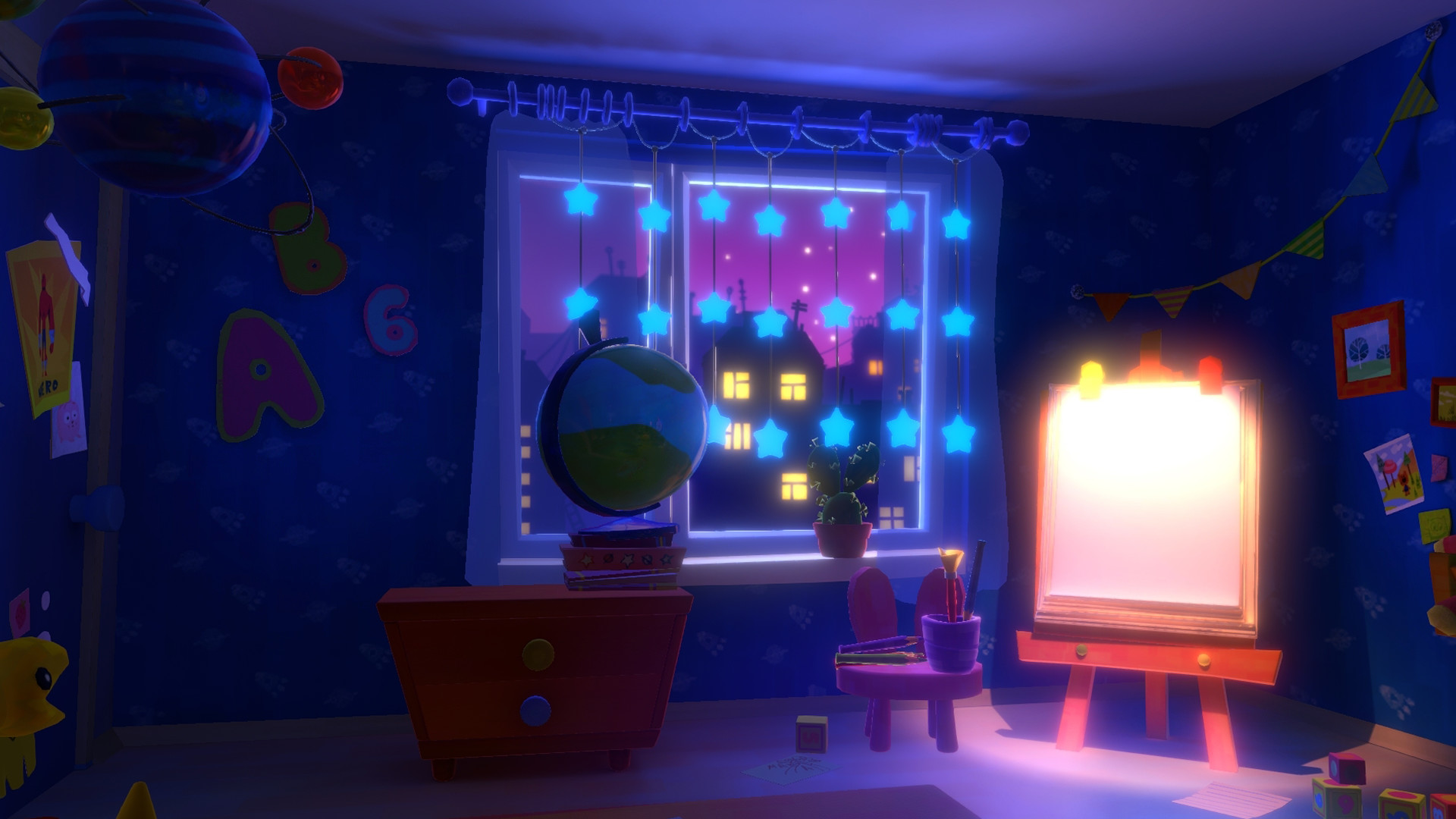 Magic Lantern, from Parovoz Animation Studio
Price: Free
Magic Lantern brings a family-driven virtual space where you can watch classic children videos, play games, draw, rearrange the space, and play with toys.
Recommendation: Very neat child friendly virtual experience. Definitely give it a go at the low price of zero dollars.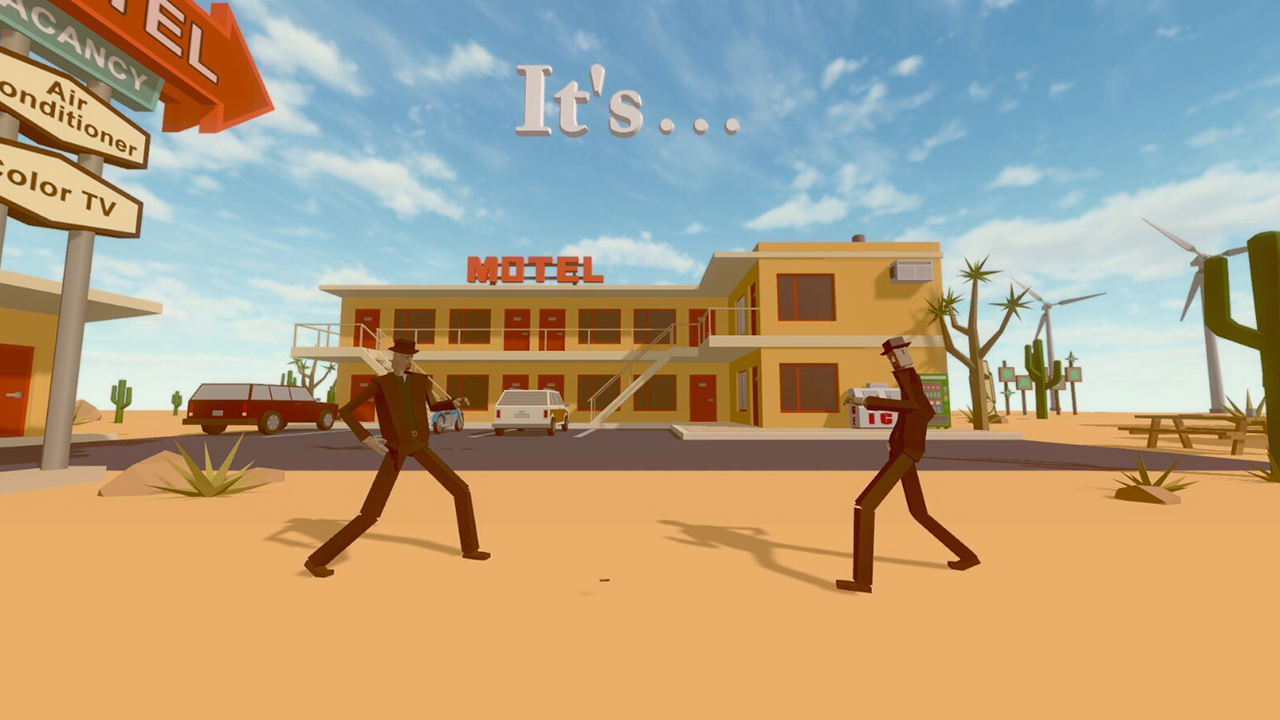 1-2-Swift, from MNGOVR
Price: $2.63 (Currently Discounted)
To all the Overwatch fans, it's officially HIIIIGH NOOON. 1-2-Swift is a gunslinger part game that utilizes one set of motion controllers for a two player experience. It's essentially a shameless ripoff of the Nintendo Switch's identical mini-game.
Recommendation: Not a bad way to get some use out of your VR controllers without the headset. Very cheap.
Cosmic Sugar, from Object Normal
Price: Free
For something a bit more psychedelic, there's Cosmic Sugar. This app is all about putting you inside the kinetic potential of beautiful nebulas with powerful music.
Recommendation: Yet another free thing. If the trailer looks cool, check it out.