Back at the start of March, we reported on a new analytics tool called Ghostline. Developed by Aldin Dynamics, this tool was crafted to be a window into different statistics related to VR usage — how people interact, for how long, and more. Aldin Dynamics shared their program with the developers of SUPERHOT and Gallery: Call of the Starseed, but gave those interested a peek at the stats for Waltz of the Wizard.  Now they're sharing a bit more info curated by the Ghostline tool, this time focused on the room-scale VR battle between Steam vs Oculus Home.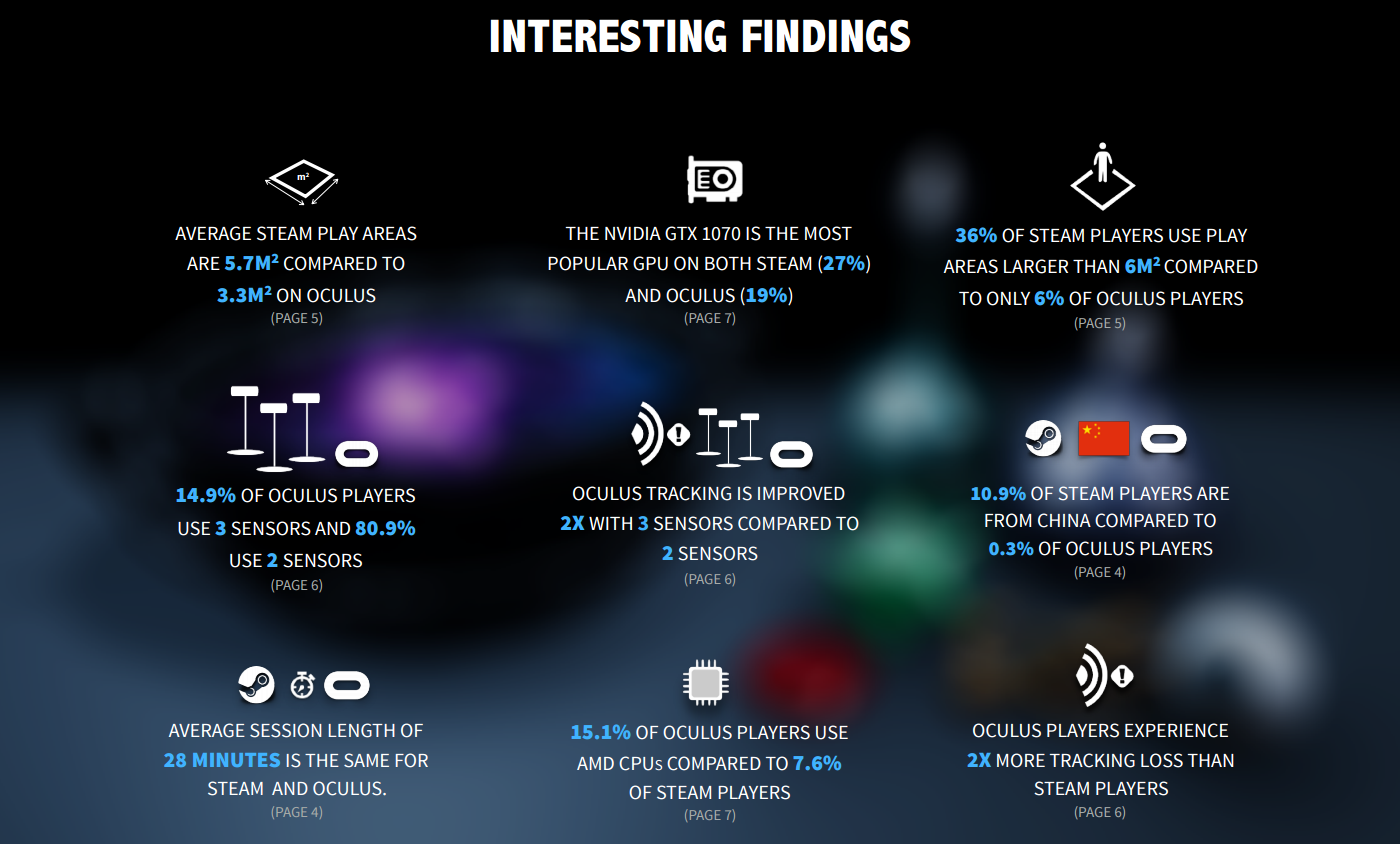 The report opens with a collection of interesting findings and one of the first things that jumps out is the fact that the NVIDIA GTX 1070 is the most popular graphics card for both Steam and Oculus users. As more begin to invest in VR-ready gear, statistics like this will stand out more and more. Another big thing to note is that Oculus tracking is improved almost two-fold when using 3 sensors instead of 2.
The CEO of Aldin Dynamics, Hrafn Thorisson, says that three sensors improve tracking with Rift so much so that it performs very similarly with Vive. He also cautions that "To be very clear, the report presents data from Waltz of the Wizard specifically, and tracking loss for that specific product — how content is designed can have an impact on tracking loss." The design is crucial, of course, but this is definitely something to keep in mind. That small amount of players using 3 sensors (14.9%) will likely increase drastically if performance improvements like this are consistently recorded elsewhere.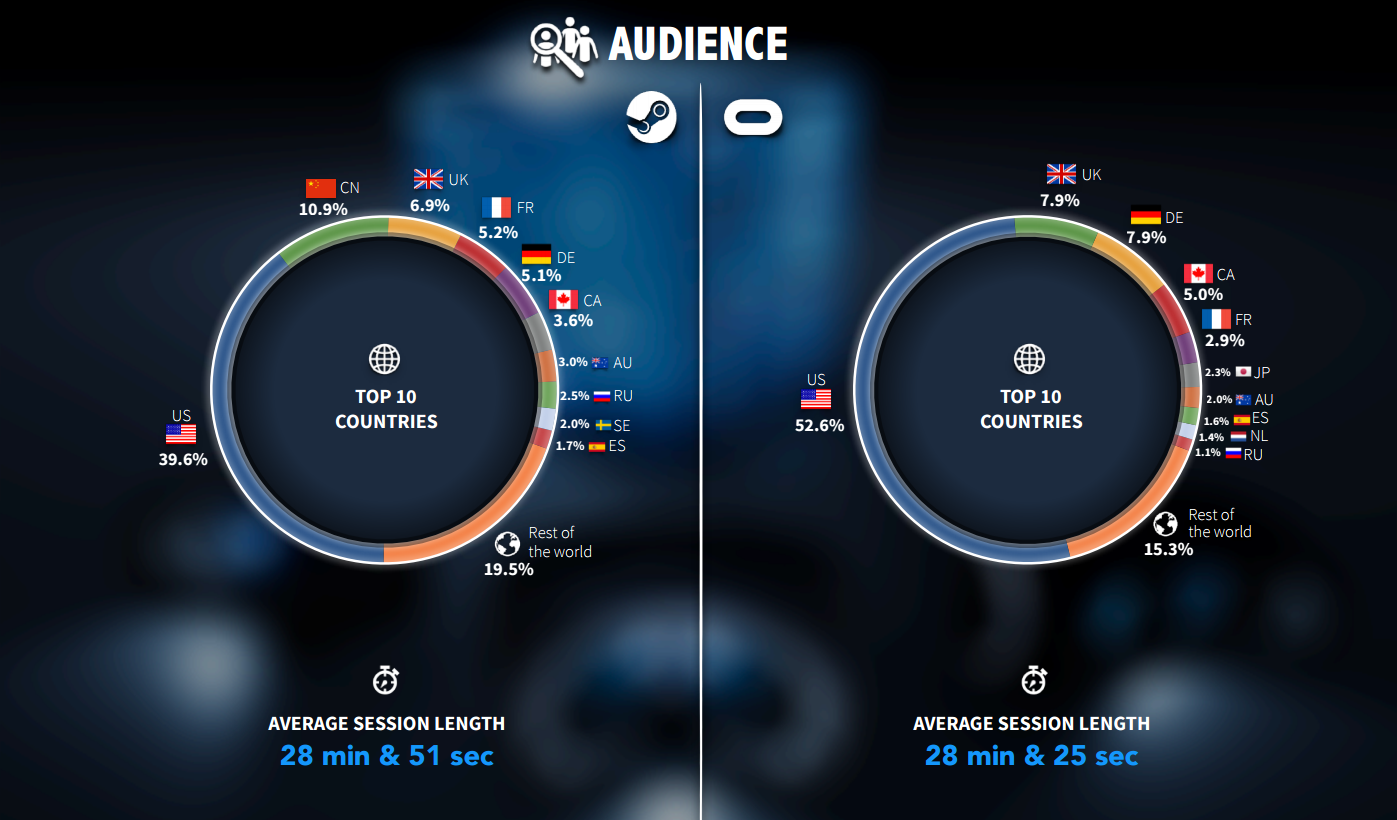 The audiences across different countries are somewhat similar, except for SteamVR's representation in China, and the play times aren't very far off from each other either. An average playtime of around 28 minutes is notable as well.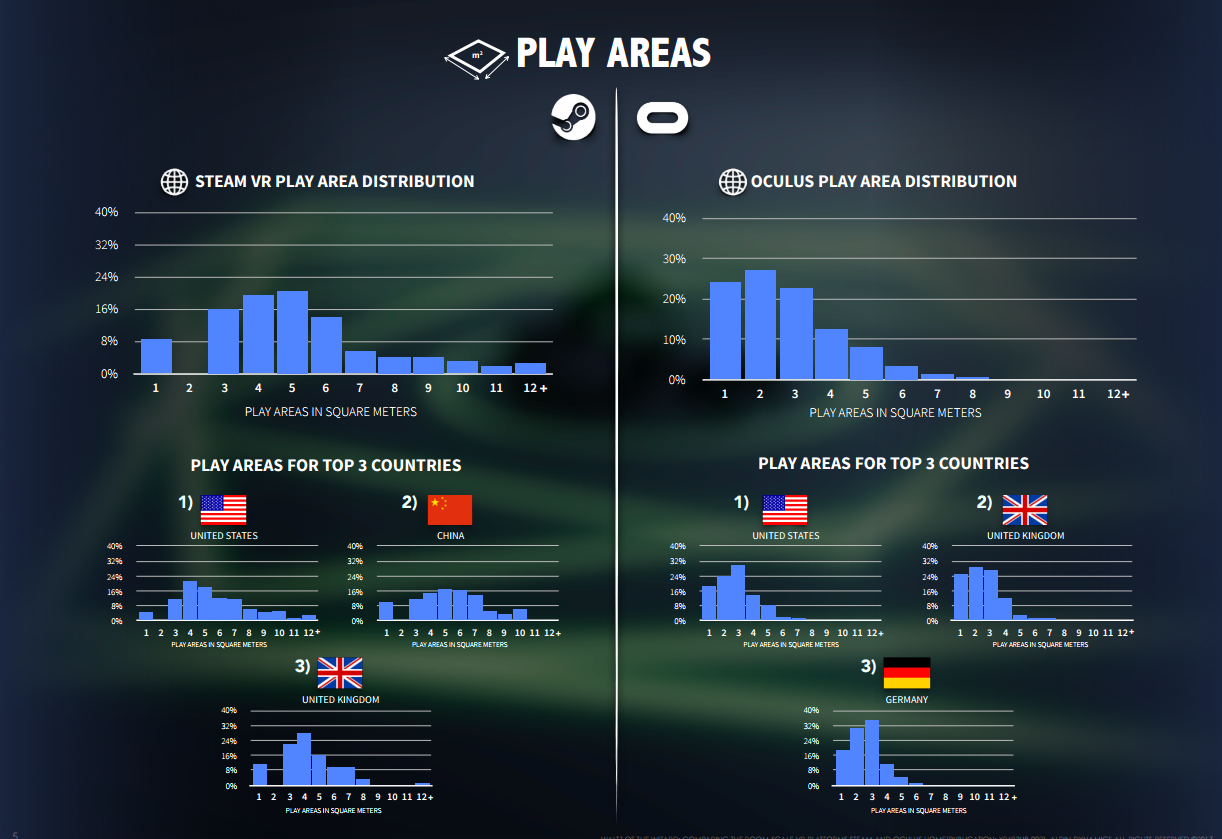 When it comes to room-scale play, the difference in play space is pretty large. Steam has a sweet spot between 3-6 square meters but has few players using over 8 square meters of space. Only 6% of Oculus users go over 6 square meters and typically stick to 1-3.
These stats show only a small snapshot of the VR gaming community but, as Ghostline is used by more entities, creators will be able to shape their experiences to take advantage of player trends and build better content overall. You can read up more on Ghostline on their website and, if you're a developer, submit for Early Access updates.