Zenith is a brand-new upcoming VR MMO from two developers that co-founded Ramen VR after working on the Overwatch-like VR shooter, Conjure Strike, together. Reportedly, the game will feature a bold anime art style and looks like a mixture of a futuristic/sci-fi cities and post-apocalyptic environments judging from the concept art above and embedded below: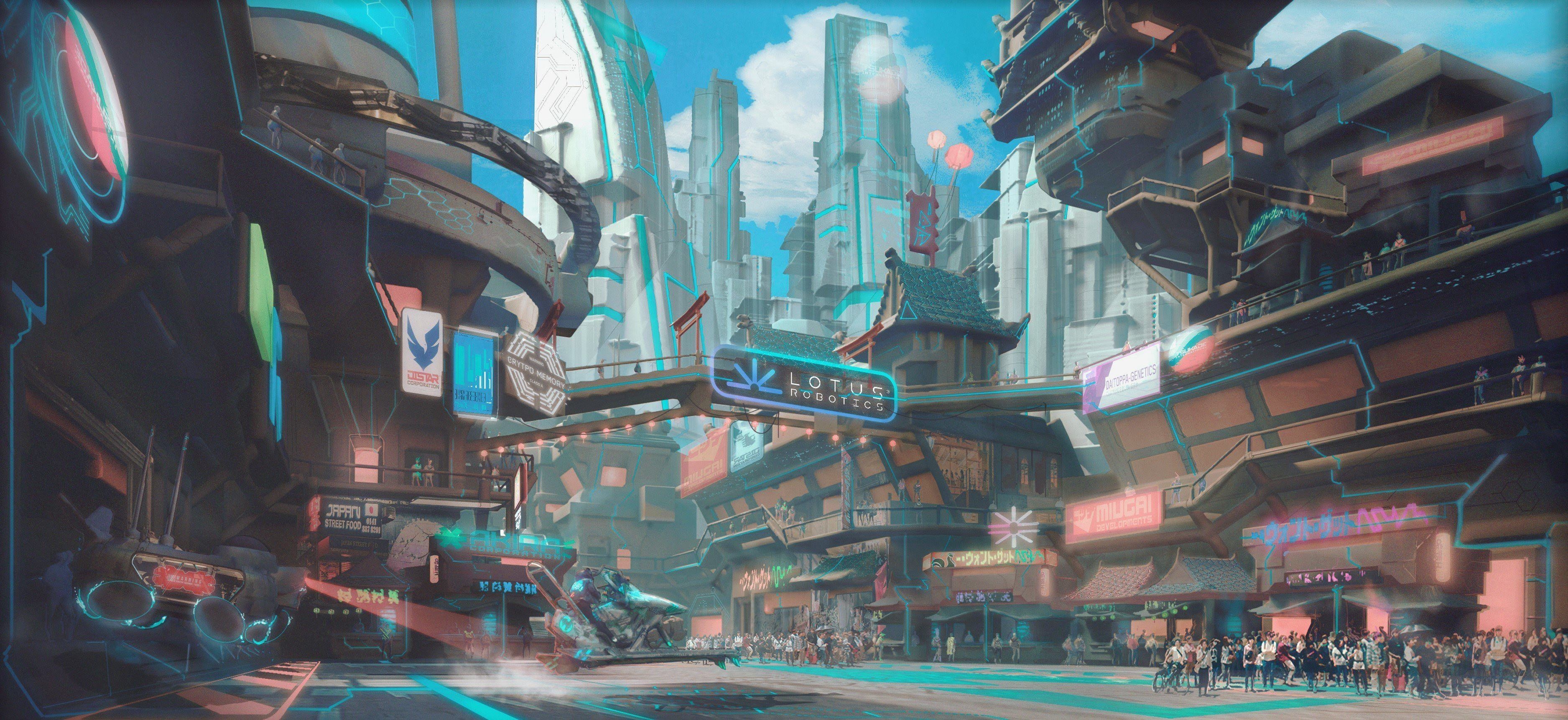 We first learned about the game from a feature on Forbes, revealing it in an interview with the Ramen VR co-founders. Zenith sounds incredibly ambitious, to put it lightly. OrbusVR is the only real VR MMO on the market right now and while it does an admirable job transplanting the traditional MMO concept to a VR perspective, it's far from emulating the likes of Sword Art Online. It sounds like Zenith is planned to be somewhere in the middle, moving the needle a little further.
One interesting note is that, supposedly, they're planning to use rhythm-based and gesture-based moves for melee combat, which they've specifically cited as taking inspiration from Beat Saber. How that will work in an MMO setup exactly is unknown.
Nostos is another upcoming game that comes to mind, although it won't be an MMO but is instead just an RPG with online functionality. It certainly sports a similar anime-infused art style.
There is not currently a set date for Zenith. However, the team intends to release the game on Rift, Vive, Index, PSVR, and Quest. Let us know what you think in the comments down below!
---
Disclosure: Charles Singletary, the Forbes contributor that revealed Zenith, is also an occasional contributor at UploadVR and sent us the story as a tip.