2018 is shaping up to be a big year for VR arcades and attractions, and a new player in the space is looking to find success with an approach that focuses on fun gameplay and multiplayer.
Cyprus-based Neurogaming is a joint endeavor made up of Wargaming — the group behind World of Tanks — and a venture funding group called VRTech. They've got a development office in Moscow and two demo offices, the first in New York. Together, this group is developing a number of VR titles alongside cloud services and hardware packages designed so operators can easily set up and run their own VR arcades.
Neurogaming invited me to the New York demo office among a small group of journalists to see what they've been working on ahead of a larger push at GDC next month. It is still early for the group, but they are focusing more heavily than other solutions I've seen on one critical aspect of an alluring VR attraction: hooking people to come back with a quality competitive gaming experience.
Here's a look inside.
Fighting With Russians
I was navigating a tank over the bumpy terrain of a small village in the middle of a snowy winter when I first started noticing the Russian chatter. The three Neurogaming representatives playing with me were yelling to one another outside VR, and they were doing it in their native language. I suppose I'm revealing something of my prejudices here, but their chatter activated something in me. If you strip away all the VR tech, this simple human behavior had an incredible effect on my sense of immersion. I was now driving that tank in the mindset of Rambo with some Russians to beat.
Neurogaming said World of Tanks VR is built from the ground up for the medium, completely separate from the other versions of the game for mobile, console and PC. I believe it. I was a little lost at first but in a single play session of 10 minutes I got a good grasp on the controls and was playing much better by the end. The tanks are actually pretty nimble and as the match progressed it became clear how well they've balanced the size of the map against the number of players, the length of each round, and the challenge of both aiming and moving. After they are finished further balancing the game, Wargaming plans to release a version of it for home systems sometime early next year.
Simply put, when we finished the match I was disappointed it was over. I got to see my score at the end and while I wasn't the worst of the group, I also wasn't the best. I wanted more.
Before I played with them, Neurogaming representatives explained that retention is exactly the problem they are focused on trying to solve. This was evident in the design of both World of Tanks VR and shooting game RevolVR. Each match packs multiple rounds into sessions lasting just 10 minutes. RevolVR got through 12 of these rapid fire rounds. The fast-paced battles mean you can't waste any time trying to trounce the enemy. The pace also means players have lots of chances to feel some sense of success or improvement, even if it's just a single winning round or one kill.
Other location-based VR startups like The VOID and Dreamscape Immersive offer an excellent sense of immersion enhanced by environmental effects like wind, scent, or haptic floors. These companies provide great fun battling stormtroopers or ghosts alongside friends, or simply enjoying the wonder of exploring an alien zoo. While both those startups appear to be seeing brisk ticket sales, neither offers a truly compelling reason to come back just yet. IMAX VR is closer in design to what Neurogaming's first arcades will look like and they are hosting tournaments in games like Sprint Vector to try and create reasons for people to come back and spend more time.
Neurogaming is trying to take this further. They are developing games either in-house or in close collaboration with partners aimed at providing a reason for people to come back. The effort starts with well-designed games for friends to play together and continues with high scores, kill counts, tournaments and a customer tracking system that keeps a record of your previous visits so you can get a sense of progress as a player or team.
"With the arcade version of World of Tanks VR we'll introduce in-app purchases and [a] progression system later on this year, which adds extra monetization channels for operators," wrote Neurogaming Chief Marketing Officer Alex Morozov, in an email.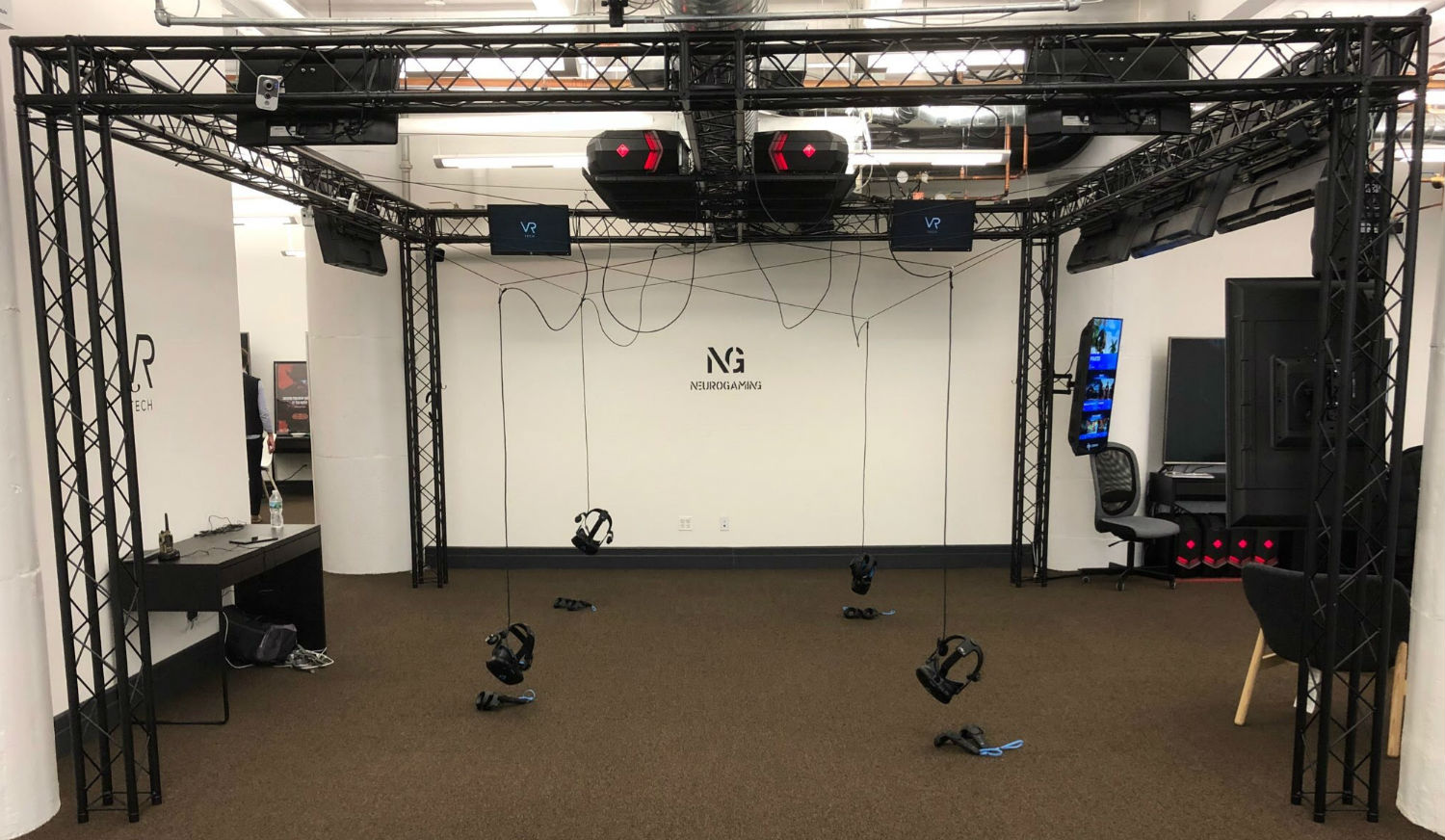 Neurogaming's CinemaVR system — ideal for roll-outs in places like theaters or malls — includes a large metal structure that sits over four players with computers and other hardware stored overhead. Each of the headsets hangs from the top of the structure with some slick cable management. The system does a pretty good job of making it easy to spin in 360 degrees and aim your tank in any direction without getting tangled up. Four players are tracked in this space by just two well-placed base stations. Neurogaming sells the four-player hardware package for around $35,000, with plans to become hardware agnostic later this year.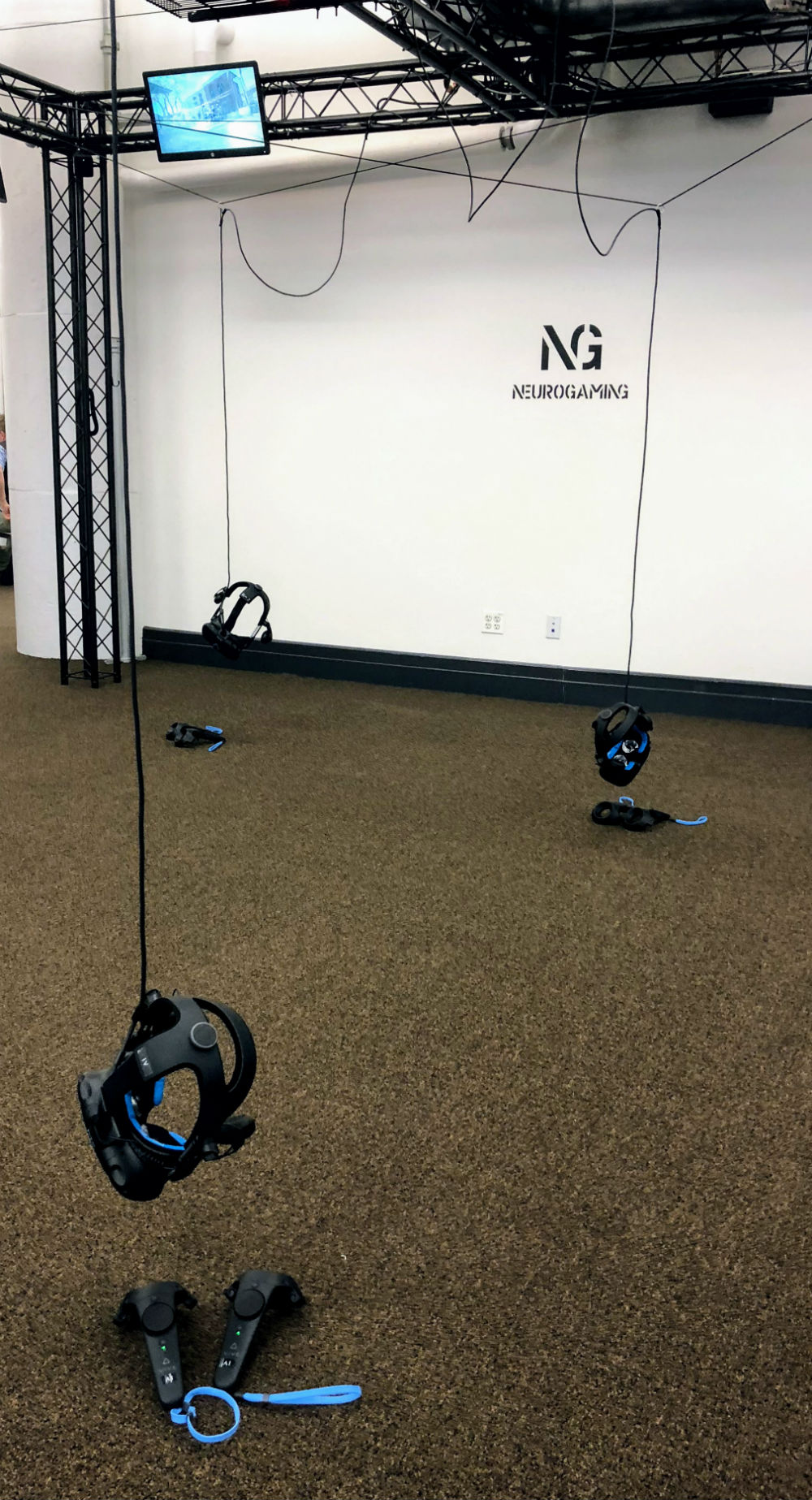 This hardware setup is accompanied by a cloud-based management system meant to make it easy for operators to download Neurogaming's titles and start selling tickets. The whole arcade is designed to be managed from a mobile device.
Neurogaming is already powering arcades in locations in Russia and Europe, with plans to expand in the Middle East and North America soon. Perhaps most interesting to VR industry readers, the company offered some actual numbers to break down the kind of business they're seeing initially.
With 37 locations online as of this writing, Neurogaming says each location is seeing on average 2,500 visits per month with each player paying $5-$7.5 for about 10 minutes of gameplay. This is enough, say Neurogaming representatives, for individual locations to become self-sustaining and make a profit each month from a single four-person installation.
Those are some interesting numbers to consider, but perhaps the most interesting figure to me is the following one. Neurogaming says they're seeing a 25 percent retention rate. In other words, one in four people are already coming back for more even as they fine-tune experiences to try and increase that number.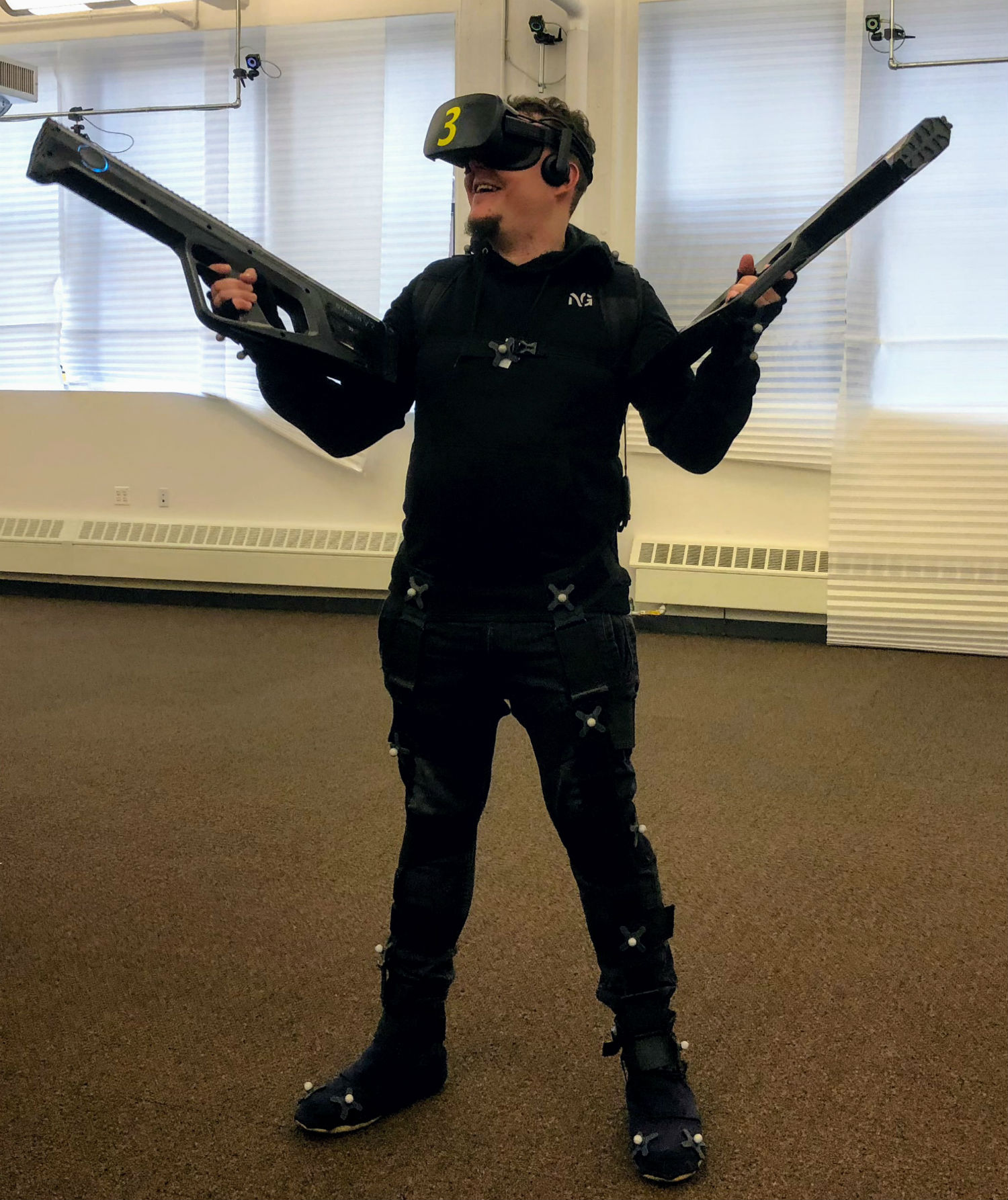 Stay tuned in the coming days as we follow up this report with one about Polygon, which is Neurogaming's second generation system. It is still extremely early but takes things to an incredible level of full-body, almost military-grade, simulation.
You can see a sneak peek of that in the image above.