Edtech startup Nearpod has closed a $21 million Series B round led by Insight Venture Partners, Reach Capital, GSV Acceleration, Krillion Ventures and AGP Miami. The company has now raised $30.2 million to further its reach across the education landscape.
Guido Kovalskys, CEO and co-founder of Nearpod, told UploadVR this latest round of funding will support the demand from teachers seeking VR and interactive content, to ramp up our team and expand our portfolio with more classroom-enriching products like Nearpod ELL and 3D objects.
More than 10,000 U.S. schools in hundreds of districts use Nearpod, as do many schools overseas. That means one in 10 U.S. schools have already adopted virtual reality into their curriculum.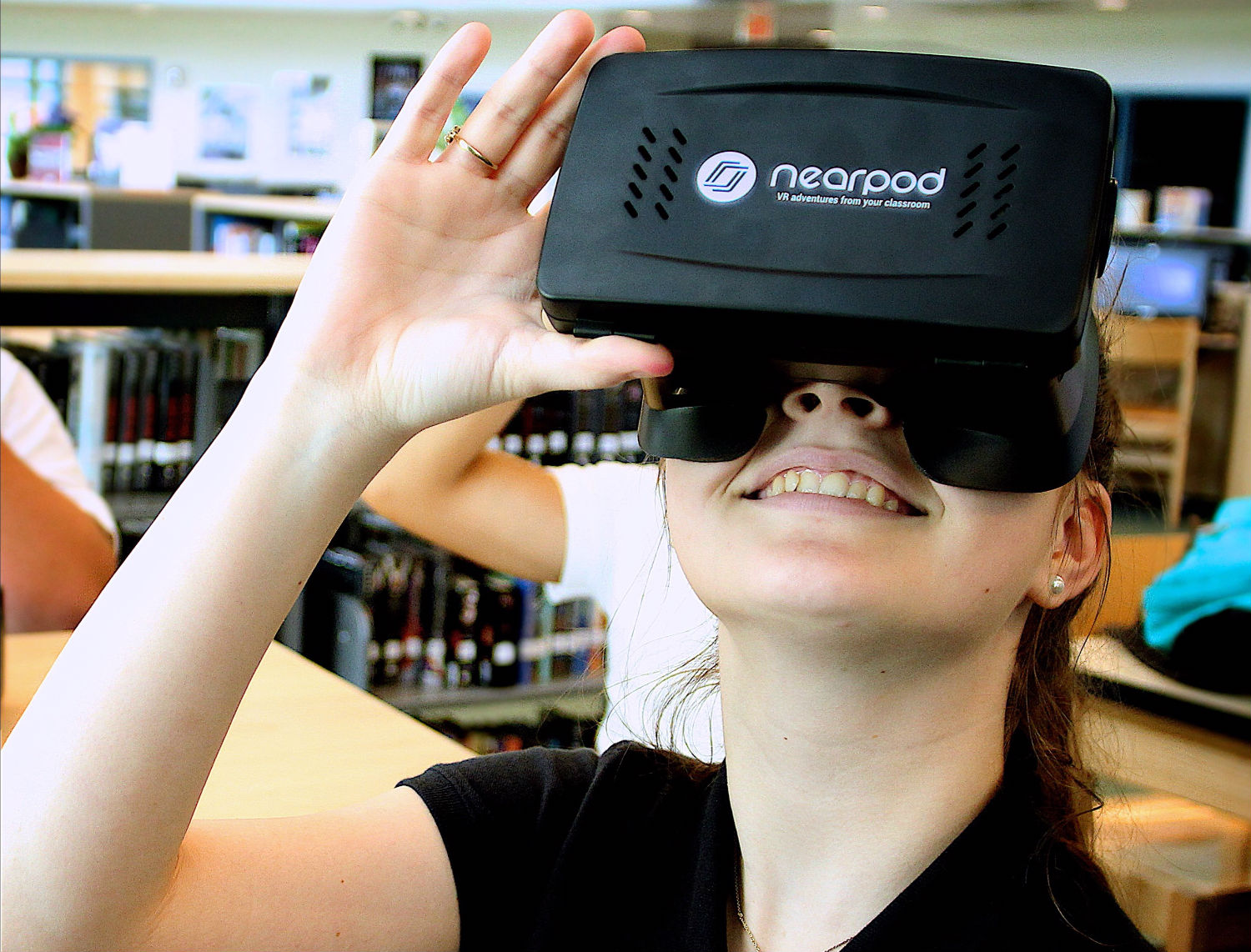 The company has created over 100 pre-made lessons that incorporate VR experiences, including trips to Mars, the Great Pyramids and U.S. historical landmarks. They teach subjects across a range of subjects from U.S. history and digital citizenship to algebra and science.
"There are more than 4,000 ready-to-teach interactive lessons for all K-12 grades and subjects created by our community of educators and partners and available now in the Nearpod Library," Kovalskys said. "There are millions of VR images that teachers can use to make their own lessons as well."
At Miami-Dade public schools, one of the largest English Language Learner (ELL) districts in the country, the company recently launched Nearpod for ELL to provide teachers with more than 500 lessons designed specifically for the fastest growing student demographic: non-native English speakers.
"Because we provide digital content they can edit, teachers can adjust their lessons to easily accommodate the diverse array of languages that are in their classrooms," Kovalskys said.
Nearpod VR is compatible with any digital device – smartphone, tablet, laptop, chromebook, etc.
"The reason we've had such strong success with Nearpod VR — millions of students have used it in the last year — is because we've started with a system that works on anything," Kovalskys said. "Schools don't have the budget for an Oculus Rift or Google Explorer Kit, and honestly, the potential of smartphones is only just beginning to be realized. Eighty percent of U.S. teens have a smartphone, but most schools don't allow them to be used as part of instruction."
Nearpod employs a multi-tiered business model. The company offers free accounts to teachers that allow them to use the app, create polls, interactive quizzes, open-ended questions, slideshows, and more. There's a gold account that offers teachers the ability to assign homework, receive detailed reports and integrate multimedia into the lessons they create for $10 per month.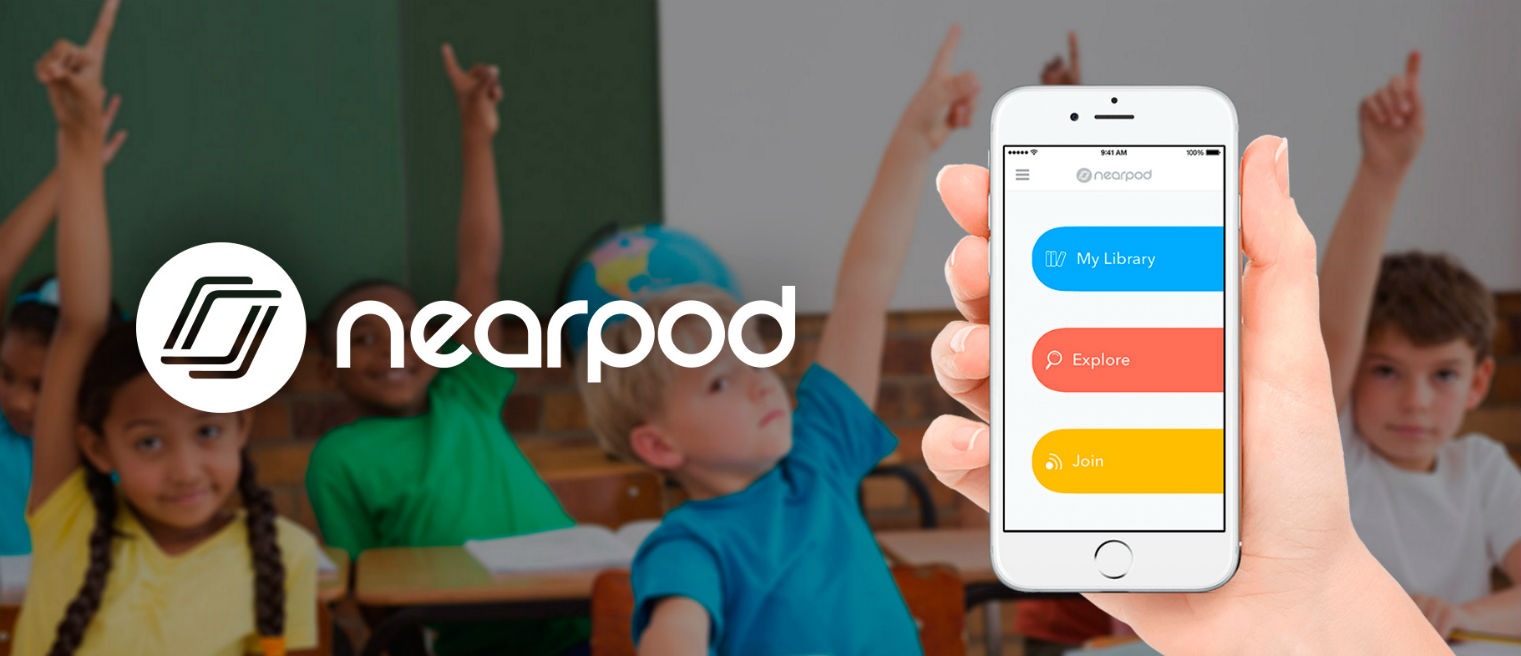 "We have volume discounts for schools depending on the number of users that allow administrators to manage users school-wide, create shared content libraries and access advanced reports," Kovalskys said. "And we have district-level editions that provide all of the school-level benefits plus on-site training and school/user management."
"Nearpod is in the enviable position of having created a product that is both beloved by teachers and students and sustainably monetizable," Brad Twohig, managing director at Insight Venture Partners, said in a statement. "It's a rare feat in the education industry to find both traits in a single company, and in that regard, Nearpod is in a class of its own."
Nearpod's VR content is produced by partner 360 Cities. Kovalskys said the connection to students is in the tight integration with pedagogically-sound, complete lessons taught by experienced classroom teachers.
"Because of our strategic cross-platform approach, teachers are able to incorporate VR in their classrooms without any additional investment," Kovalskys said. "If they want to use a headset, sure it's more immersive, but it's not necessary."
Kovalskys said the demand for innovative classroom solutions like Nearpod is exploding thanks to increasingly affordable devices and the realization by educational decision makers that technology increases student engagement and can improve learning outcomes.
"Teachers tell us that VR is an effective way to engage students and literally expand their conception of the world and what it contains," Kovalskys said.
Nearpod was recently recognized as one of the fastest growing private companies with a three-year revenue growth rate of 1,320 percent by Inc 500.
"We're focused on steady, sustainable growth over the next five years, but aren't sharing specific forecasts," Kovalskys said.