If you're not too familiar with the Nashville metropolitan area, then the name Tony Giarratana probably won't mean much to you. However, besides his possible relation to the Pokemon devil, Giarratana is also a prolific Tennessee real estate developer. His latest project, the 505 apartment tower, is being unveiled tonight in a truly unique way: via a virtual reality planetarium.
According to the Nashville Business journal, Giarratana will be showing off concept designs for the 505 tower by using the planetarium in Nashville's Adventure Science Center to surround visitors with immersive views of his proposed vision. Some 126 guests are invited — including Nashville's last four mayors — and will be treated to a virtual tour of the new apartment that will culminate in a virtual fireworks display.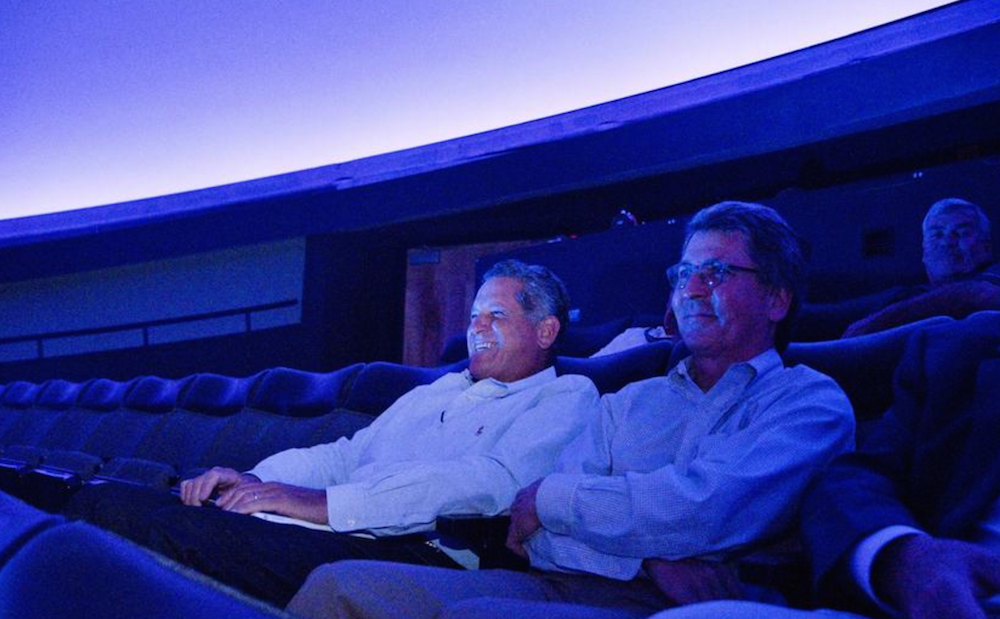 After the festivities, guests will have the opportunity to dive further into the 505 tower via a litany of Oculus Rift and Gear VR setups in the foyer. These rigs will be specifically showing what the views will be like atop the 505 — which is projected to become the second tallest building in Nashville and the entire state of Tennessee.
The population of downtown Nashville has spiked by over 40% since 2012 and, according to census data, around 85 people move relocate to the Nashville area every day. As a result, the Nashville skyline has been continuously exploding over the past few years.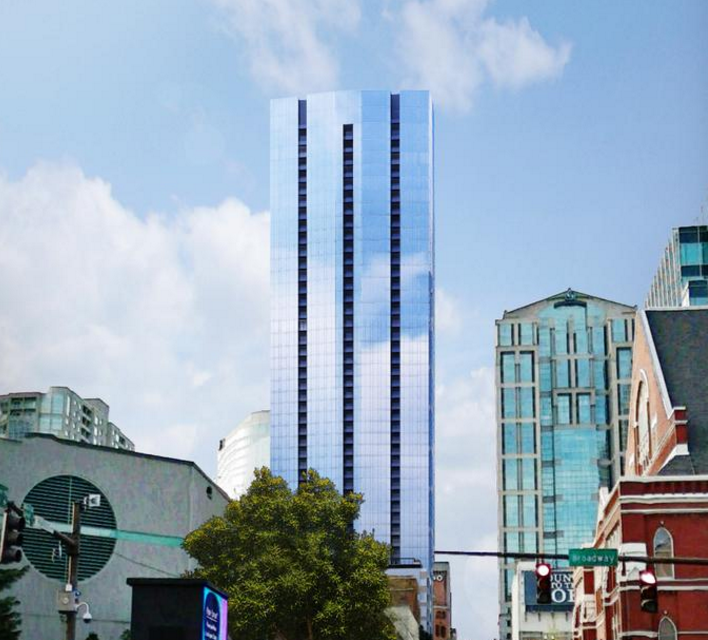 Giarratana is one of the primary developers bringing about these changes, but the advances that he and his colleagues are making are not always welcome. Population growth has become a major hot button issue for native Nashvillians, many of whom do not enjoy watching traffic intensify and rent prices skyrocket in their once intimate city.
PR activations, like Giarratana's at the planetarium, are par for the course when it comes to wooing the movers and shakers of Nashville and setting the collective consciousness at ease for new construction.
The 505 apartment tower will be 45 stories tall and is planned for a grand opening in December 2017.