I've said it several times: Sony's PlayStation VR (PSVR) is my absolutely favorite VR headset on the market right now from a comfort perspective. Clearly, this was designed as a consumer product end-to-end and I love wearing it. However, it has a lot of problems. The screen door effect is noticeably worse than on the Vive or Rift, there is no true 360 or roomscale tracking, and the motion controllers (PS Move) are a poor substitute for Oculus Touch and the Vive wands.
However, there is another issue that's bothered me ever since the PSVR launched that often goes overlooked and it's the lack of a built-in audio solution. The Rift launched with excellent headphones that you can easily flip up or down and the Vive recently got a brand new headstrap that enables that same functionality. Now, the PSVR has its own approximation with the third-party PSVR Mantis heaphones by Bionik.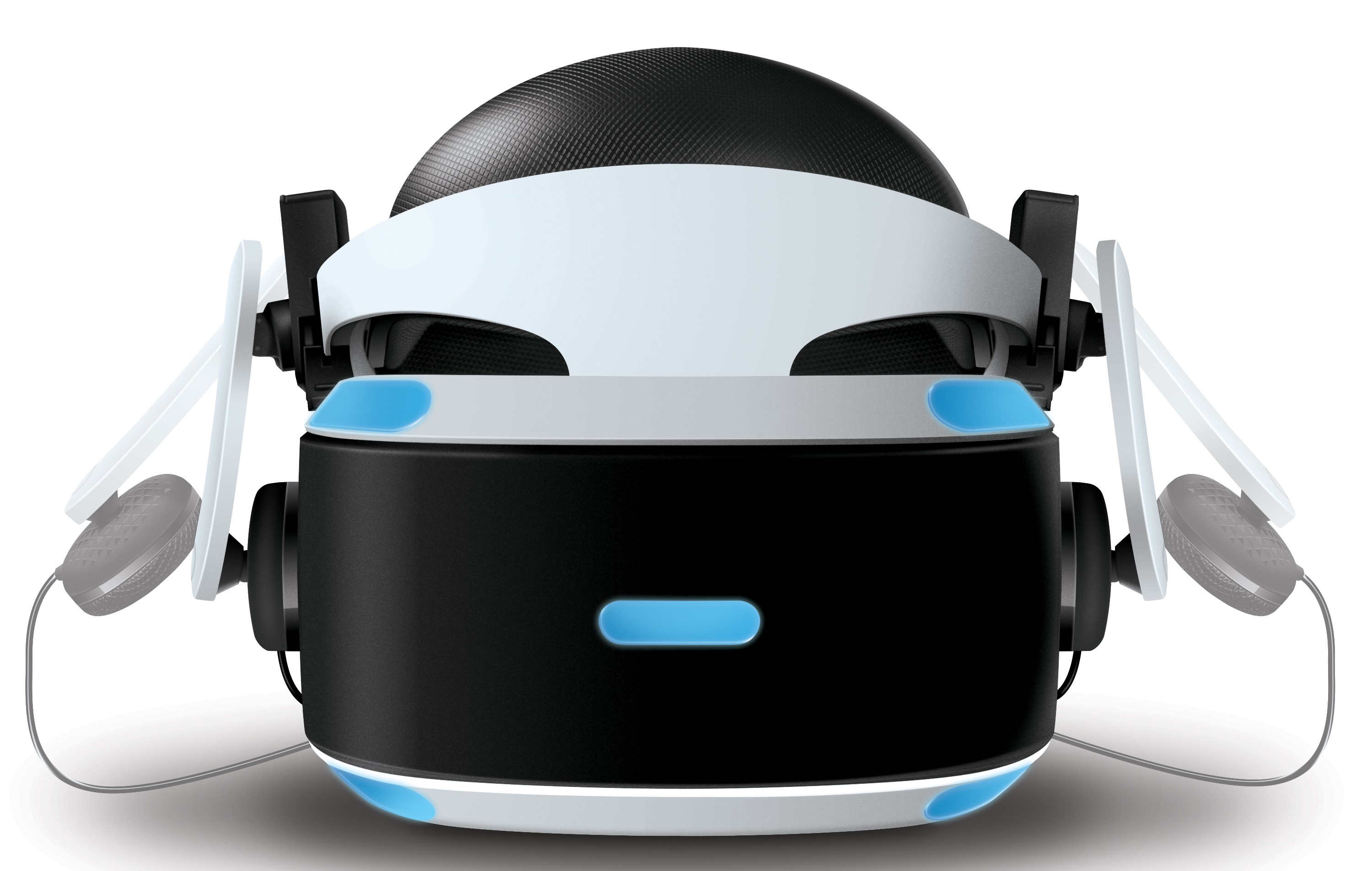 Bionik is a company that's a made name for itself as of late by creating and selling hardware accessories like charging docks and controller mods for Xbox One, Switch, PS4, and even Samsung Gear VR. Now they're realizing perhaps their best and most-desired product yet with the detachable Mantis PSVR headphones.
Before the Mantis I was using a white HyperX Cloud headset that goes fully over my entire ear. They're extremely comfortable and I also use them for my tablet, Switch, Vive, PC, and pretty much everything else. However, it's a hassle to constantly get up and go get them every time I need a headset. Since the PSVR has a built-in microphone and is always on its stand next to the couch when not in use, an elegant audio solution makes a lot more sense than lugging around a headset between every room in my house.
Luckily, installation is dead simple. All you do is clip the headphones onto each side of the headset by expanding the opening until its snug. I wiggled them a bit to make sure they were in the best spot then plugged them into the breakout box just like I would any other pair of headphones. After putting on the headset I just click each side down so it hangs in front of my ear, resting lightly just like the Rift headphones.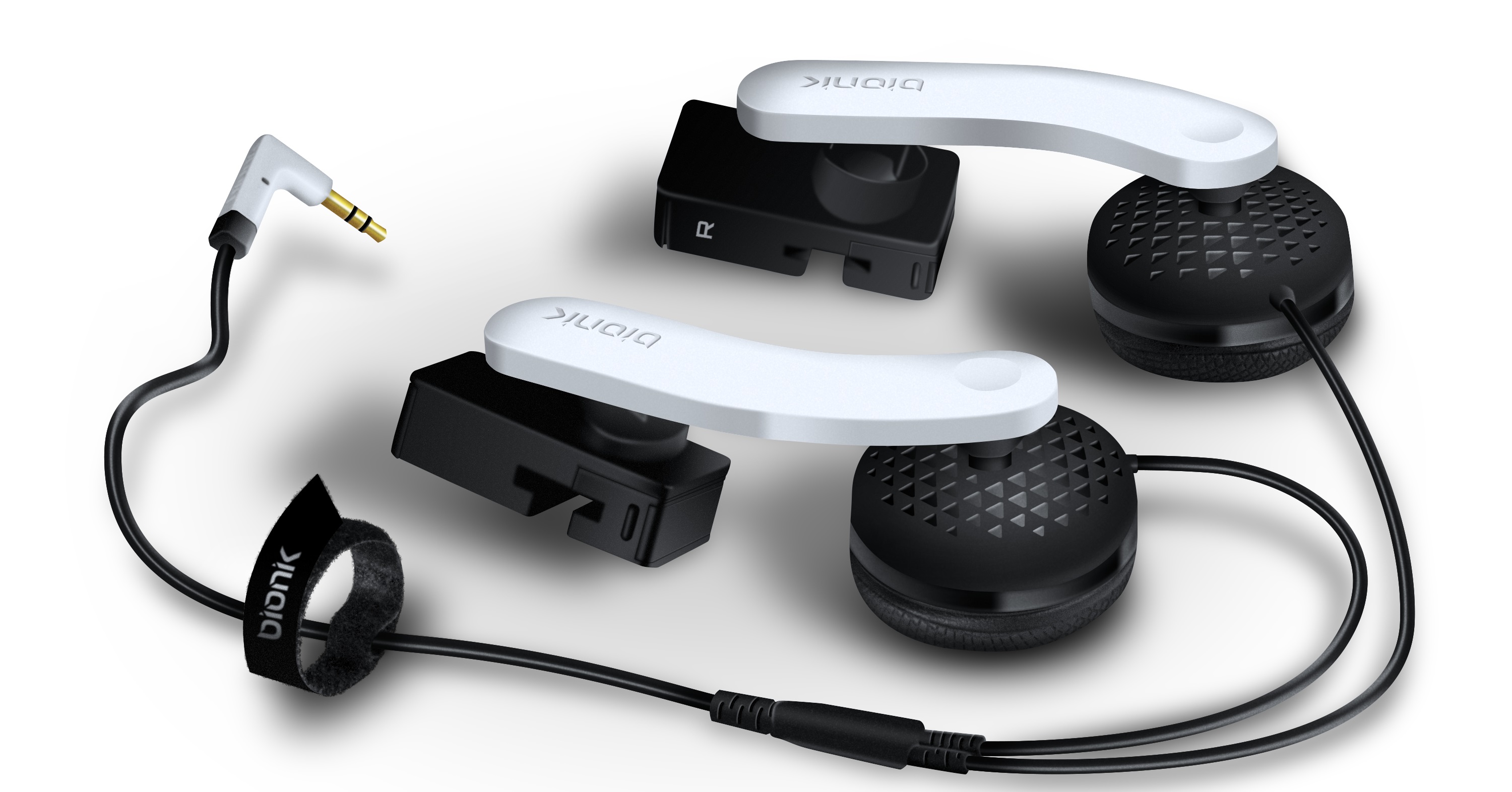 The material is different than that of the Rift, though. It doesn't have a mesh-like texture and feels more like some type of plastic or leather exterior. The result is that they still feel extremely comfortable, but don't press against my ear as much. The audio leak is a bit more noticeable as well for people sitting around the wearer, but that shouldn't be an issue. Since the TV already replicates the PSVR's audio no one should notice.
Now the main thing to be aware of is that, depending on what you want your headphones to accomplish, the Mantis may not be for you. If you're looking for something that can block out all outside sound and fully encapsulate you in the illusion of VR, then this isn't for you. The simple fact is that an on-ear hovering headphone is never going to be able to block out exterior sound like an over-ear sound cancelling headset can. That's just not how sound works.
That being said, if you don't mind a bit of outside sound, or if you actually want to be able to quickly lift an earpiece to hear what someone is saying, then these are excellent. As someone that demos VR a lot for friends and family being able to easily lift an earpiece and say something is a godsend.
The cable isn't very long, basically just long enough to reach the audio port with a little bit of slack. If you don't mind the extra hassle, finding some way to attach it to the cord already hanging down from the headset would be a good idea since there is really no reason to ever remove the Mantis from your PSVR once it's setup. The clip-on design means you won't find yourself ever using them for anything else.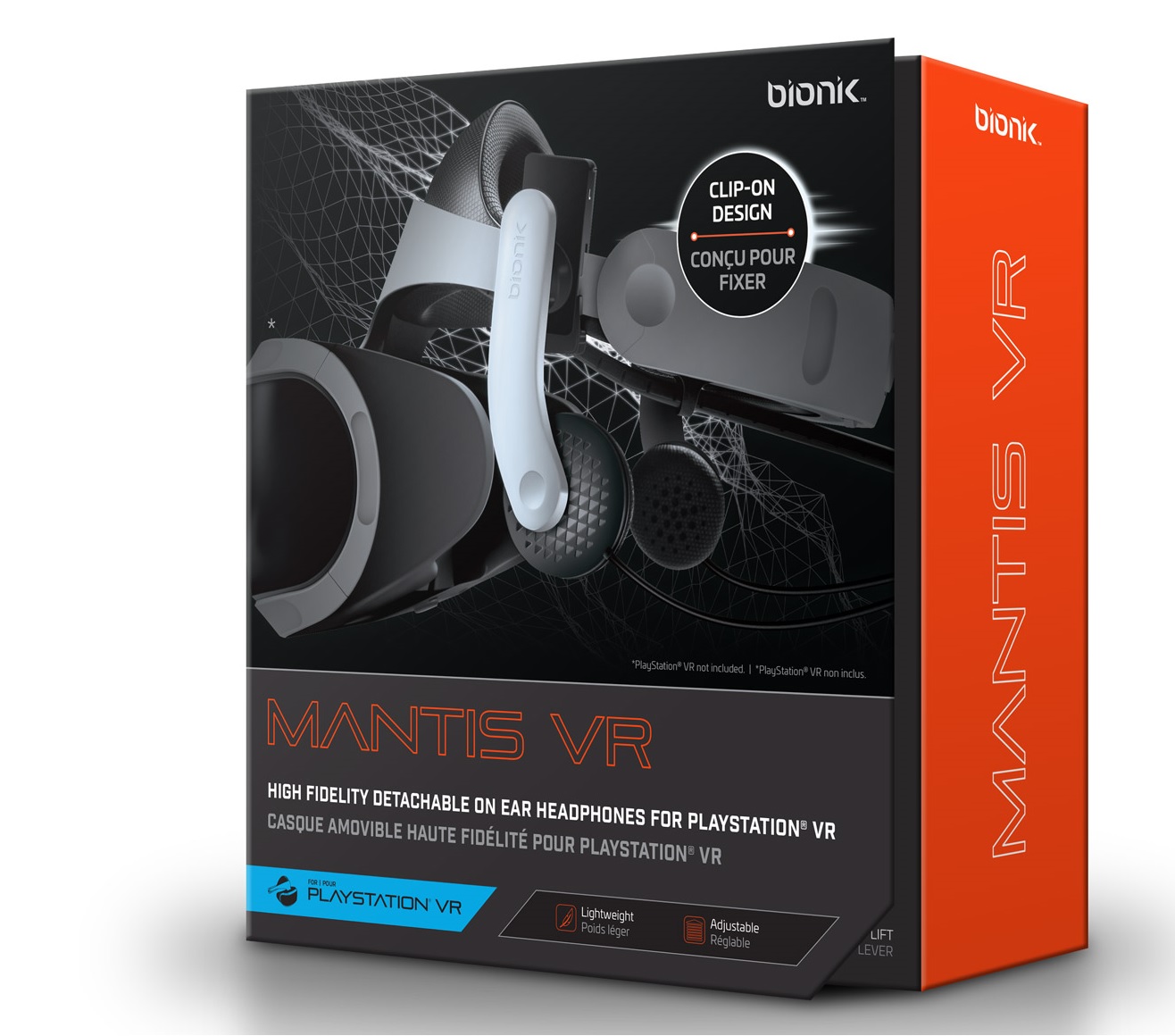 Recommendation:
Absolutely
Other than the necessary PS Camera, the PS Move controllers (required for some games,) and the PS Aim controller (used in some games,) we'd contend that the Mantis PSVR headphones may very well be the next best accessory for Sony's VR headset. They clip-on easily, blend in perfectly, and solve an issue that's been frustrating PSVR owners ever since the headset launched. Now let's hope someone figures out a way to improve tracking or give the PS Move controllers analog sticks.
The Mantis is available starting today for $49.99. Visit the official website for more details.