We just had a chance to go hands-on with Magic Leap One and captured our introduction to the device with video showing about 15 minutes of very early impressions.
I'll need a little more time to digest what I experienced for a full written report but, in the meantime, you can check out the video below showing my initial interactions. I was hoping to find a way to stream or capture footage on the headset itself so that others could see the digital objects as well, but I couldn't figure out how to activate that feature. During the last minute or so I offer a peek through the lenses. My thanks to Sivan Iram who offered to let me try the headset he purchased for himself.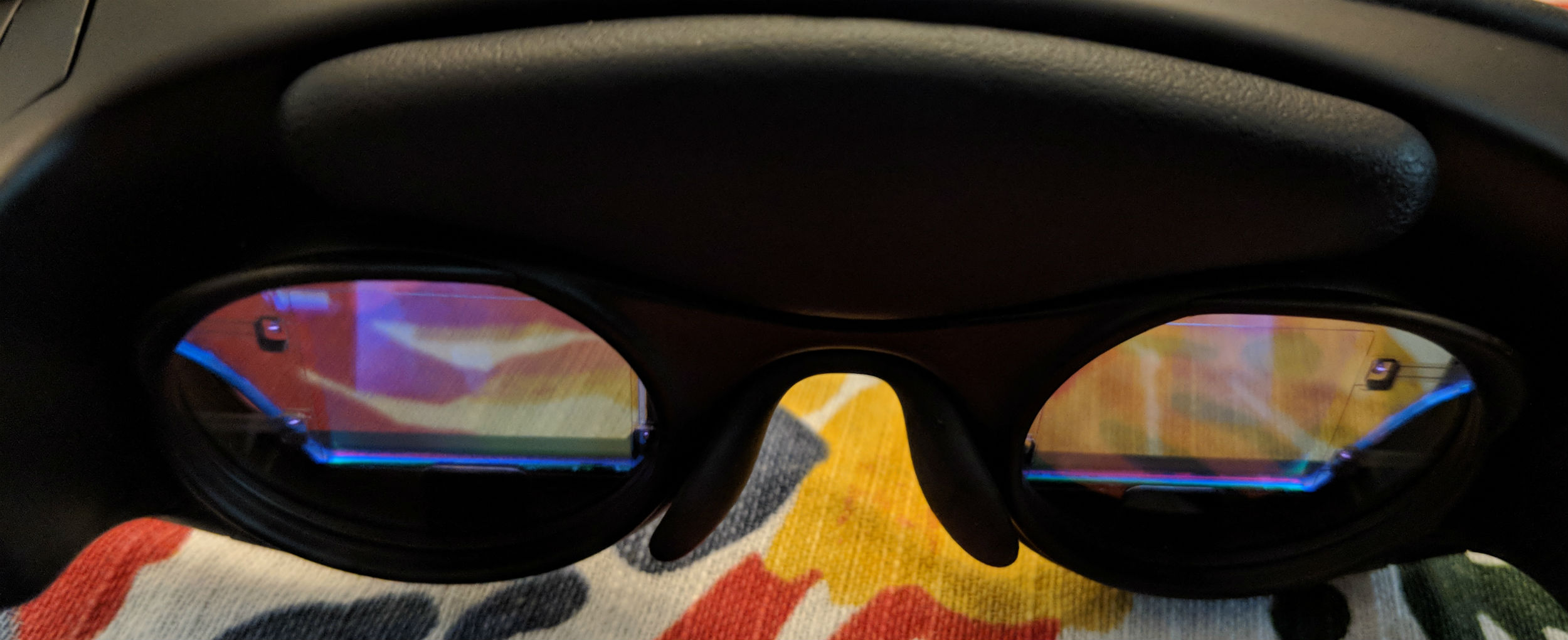 Around 10 minutes into the video I start discussing field of view and how characters might be able to keep themselves inside of it a lot of the time. During the last minute or so I offer a view through the lenses of Magic Leap One.
Note: This video was trimmed to remove reference to the individual that demoed the unit to us by request of that individual.