John Wick is a tale about the legendary assassin of the same name brought to life by Keanu Reeves and directors Chad Stahelski and David Leitch. The neo-noir action flick, that starts with the notorious hitman coming out of retirement after his dog is killed, birthed a franchise that is already developing its 3rd film with the 2nd having only received its first trailer this past weekend at New York Comic-Con. We reported on this new title from Starbreeze Studios in August and gamers will soon be able to step into Wick's shoes in their VR game John Wick Chronicles. New York Comic-Con attendees were able to sample a 7-minute preview of the game in the HTC Vive, and the full experience is slated for February 2017.
It's not Starbreeze's first foray into video games based on film, as they're responsible for the critically acclaimed game based on the Vin Deisel-led feature film Pitch Black. Chronicles also won't exactly be the first time John Wick appears in the video game arena. John Wick was previously brought into the Pay Day 2 game world and, releasing on October 20th on Steam, Pay Day 2 will be getting the additional John Wick Weapon Pack for their bank robbery adventures.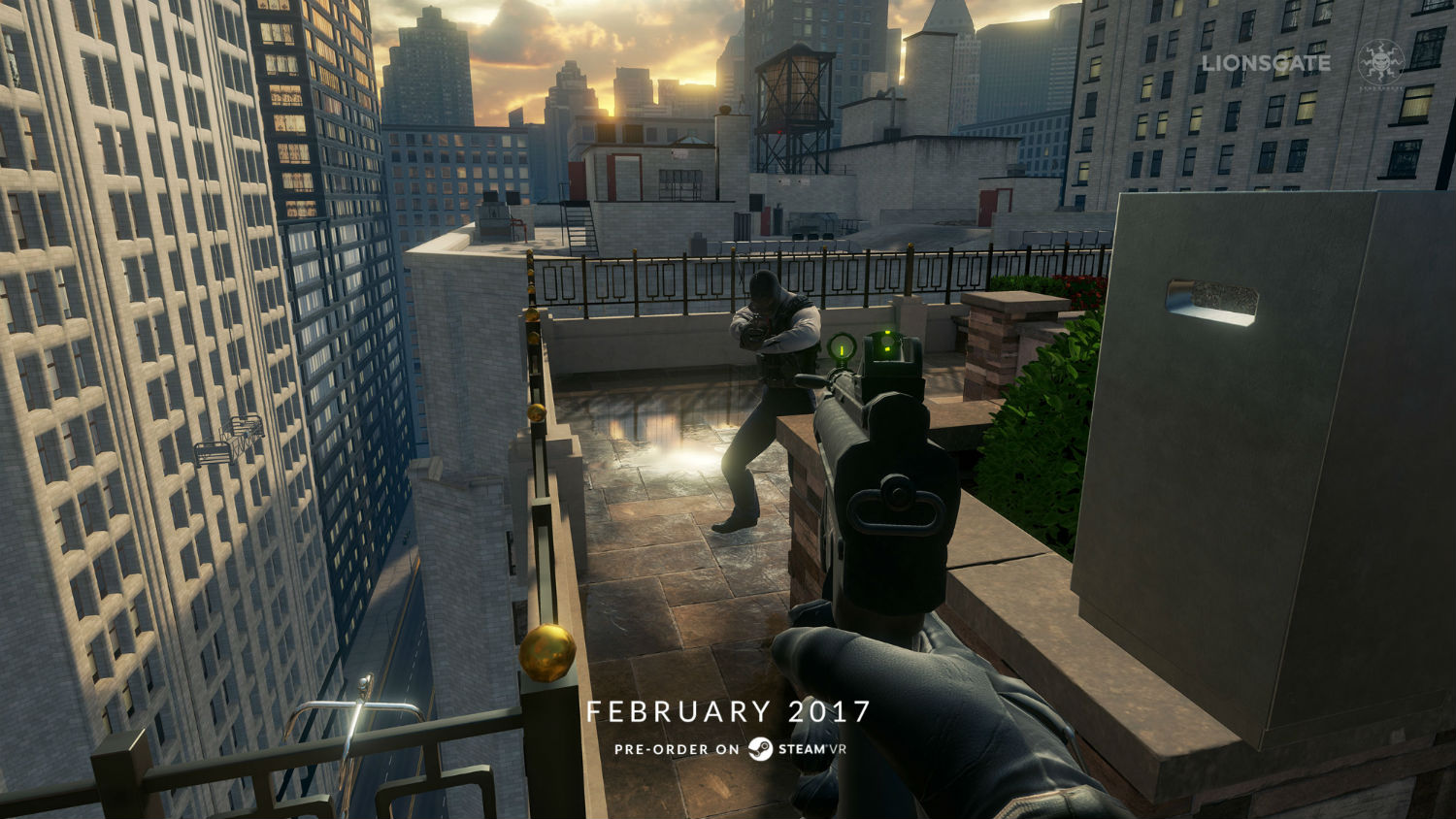 John Wick Chronicles is available to pre-order on Steam for $19.99 and includes a free copy of Pay Day 2 along with the John Wick Weapon Pack DLC. For an additional $9.99 you can get the US exclusive digital deluxe version of the bundle that includes the John Wick film.
John Wick: Chapter 2 sees Keanu Reeves returning to the role with Chad Stahelski remaining in the director's chair. The cast also adds Laurence Fishburne (The Matrix, Black-ish), hip-hop artist Common (Smokin' Aces, Suicide Squad), and Angel Pai (Audition, Jessica Jones) to the mix as the hitman faces off against some of the world's most lethal killers.