After a hands-on with Minecraft VR – an in-development title for the Samsung Gear VR – Oculus CTO John Carmack gave a speech where he proclaimed Minecraft VR to be, "the best thing to come out on Oculus…Not just for the Gear VR but everything".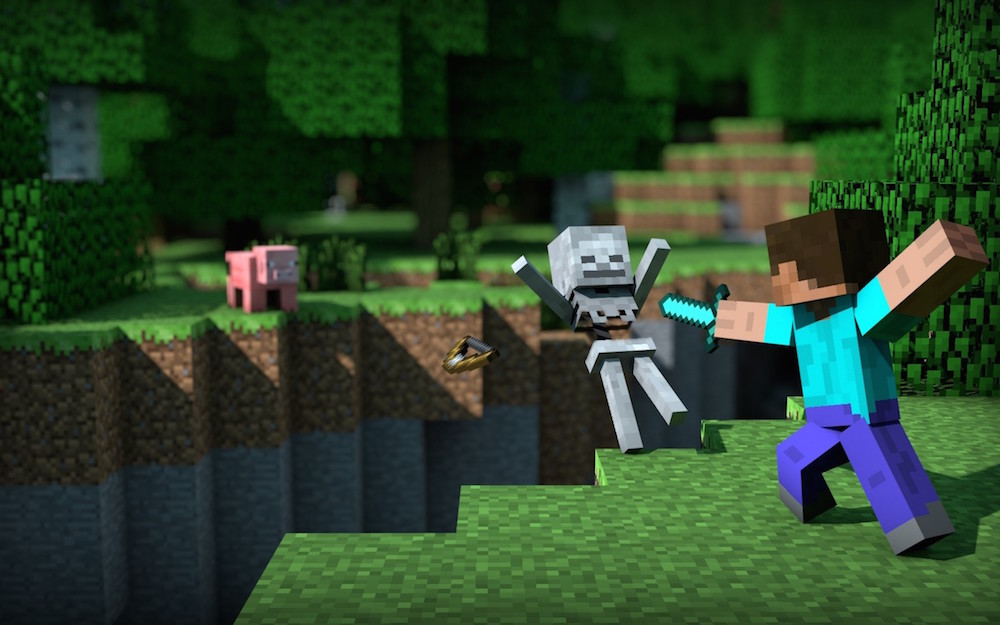 This is high praise from a man who is one of gaming's legendary personalities and one of VR's most aggressive innovators. Carmack's enthusiasm for the project is evident, but can the game itself live up to his hype?
Ports of beloved properties are always subject to special scrutiny, especially when the property is one of the best-selling games of all time, and even more when a new platform is involved.
The demo of Minecraft VR we played on Gear was a short on-rails experience that teased a grand vision of things to come.
The experience begins humbly enough, with the player seated in a living room-style environment built of familiar Minecraft materials. In the center of this room is a huge display with Minecraft the way we have been accustomed to it – playable with a controller, armed with pixelated stone equipment, ready for adventure. You can play the game in this sort of "theater mode" if you'd like but the real magic happens when you press the magic button.
A quick touch of the Gear VR's touchpad transports you inside of the screen – and everything changes. No longer are you playing Minecraft – you are anchored physically in Minecraft. Jumps feel weighty, movement is fluid but believable, and the minimalist heads-up-display does little to distract from these sensations.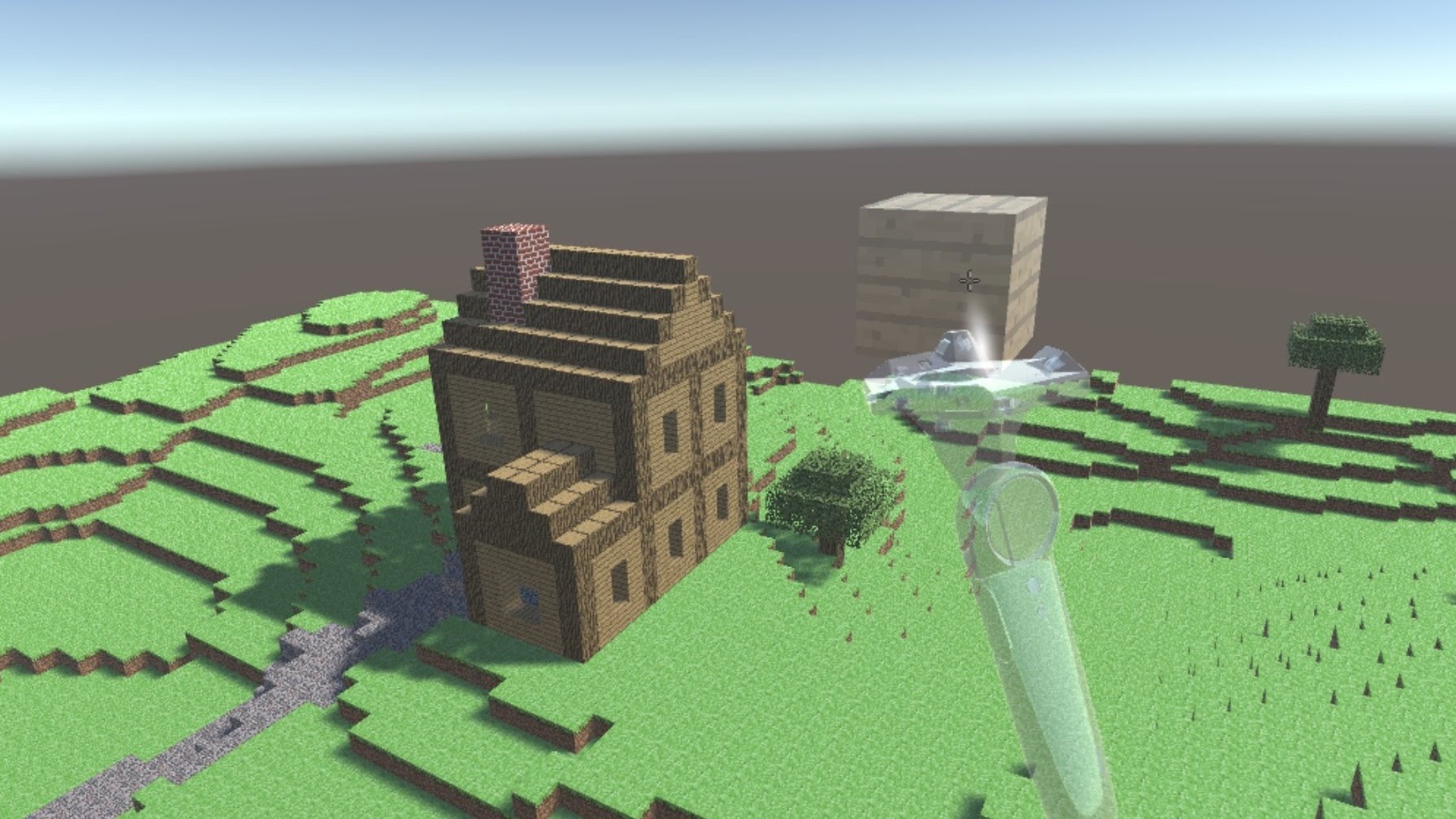 Looking around in 360 with the Gear is seamless, and the sense of scale afforded in VR dwarfs anything previously encountered in a Minecraft experience. The cows, pigs and creepers you've come to know and loathe seem shockingly huge and real when approached in such an immersive environment. From the first moment of the demo to the last, this feeling stayed constant.
This VR port is easily accessible to anyone that is even passingly knowledgeable about Minecraft. Familiar elements such as switches, combat and digging inescapable holes are all on display but they feel significantly different in VR. You know this game, yet you do not. The ability to trigger an explosion and track the impacts with your head in real time feels magnitudes more immersive than a flick of the mouse or analog stick.
As you follow a yellow brick road through the demo, you're enticed to turn on the lights in a particularly dark temple. The lights come alive above you, and your vision is drawn to follow – and you do so without thinking about it. One subtle-yet-stunning effect is achieved when riding over a chasm – looking right, you see a field of stars reminiscent of Space Mountain, the popular Disneyland roller coaster-in-the-dark. If I saw this sequence in Minecraft 2D, it would be whimsical – in VR is it evocative.
Perhaps this is why John Carmack described Minecraft's newest iteration as the "core of VR."
Carmack's well-known exuberance is particularly bright as he talks. It is clear, however, that his time invested in building this project has been a labor of love as much as a labor of innovation.
Minecraft VR does not currently have a release date from Oculus. The VR version of the game is not a 'killer app' in the traditional sense – but if you're part of the legion that's invested countless hours in the game, this update will renew your addiction with an immersive fervor.