The supernatural VR series Invisible from Doug Liman, director of The Bourne Identity and Edge of Tomorrow, launched a week ago on Samsung VR, but now you can access the 5-part series across any device via Jaunt.
The series is a first-of-its-kind scripted 360-degree video project about a powerful family with an intriguing secret — an invisibility gene. The episodes are going to be far more immersive in a VR headset, so if you want to check out the series it might be better in VR via the Jaunt app on Cardboard, Steam or Oculus compared to seeing it via a 2D website. That said, you could stream the first episode right from UploadVR. I embedded it below and all the episodes are at the Jaunt link above or inside the app on different platforms linked above.
The episodic approach to the scripted  360-degree project is a notable one, breaking up the overall story into roughly 5-7 minute segments and employing a number of editing techniques to cut between different locations and shots. To underscore the cutting-edge nature of the effort, creators were unable to examine captured footage live on set in a headset, so putting it together was more like the pre-digital days of filmmaking when footage needed to be developed first. In this case, the multiple cameras on the 360-degree camera rig had to be stitched. With the script, they described the whole room in addition to the actions and lines of the characters, which is one of the reasons it turned into a 40-page document.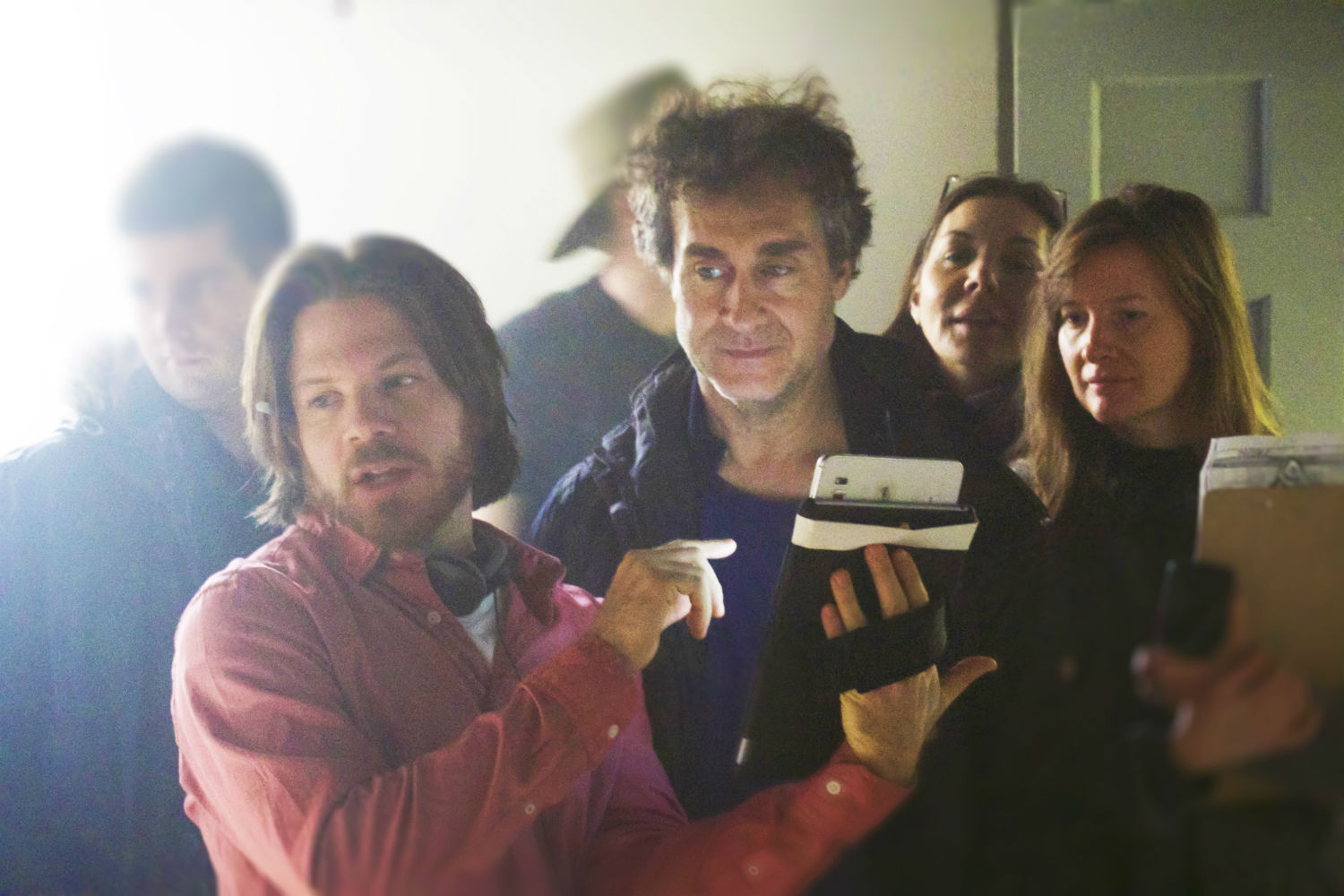 "We had to create our own script writing format," said Liman, in an interview with UploadVR. "I think when people watch Invisible, they'll see how far you can push scripted VR, and how many of the rules that existed before us don't really apply anymore."
The project is created by 30 Ninjas, a digital entertainment company co-founded by Liman and Julina Tatlock, who executive-produced Invisible. Visual effects were added by The Molecule and the project was supported by Jaunt, Samsung and Condé Nast Entertainment, with a sponsorship for Lexus tagged at the end of each video.
"It's going to be hugely important for us at 30 Ninjas that people find this entertaining," Tatlock said. "We want to tell popular stories."
The creators are looking to see what people have to say about the project and, with Jaunt's heatmap analytics, they may soon see data that shows them whether the many cutting and editing techniques employed throughout the series kept audience attention as intended.
"We're looking to additional seasons of Invisible," Liman said about the future. "Our skill level at the end of season one is way beyond what it was at the beginning of season one."
Have you checked out Invisible yet? What did you think?