The VR ecosystem is far from settling into a rhythm, with developers still experimenting to learn what does and does not work. Nevertheless, players and companies are keeping their eyes open for competitive experiences that could leave a lasting impact on the industry and possibly gain ground in eSports. Companies are also embracing VR and 360-degree video as a spectator platform, such as with SLIVER.tv's efforts to create a universal spectator platform.
After this year's IEM (Intel Extreme Masters), which is an eSports collaboration between ESL and Intel, esports-pro.com caught up with Intel's eSports Marketing Manager, George Woo. Intel championed VR in a big way at IEM and the publication reached out to him to discuss the current eSport climate, Intel's position as a leader, and how untethered VR could be the next step for the industry.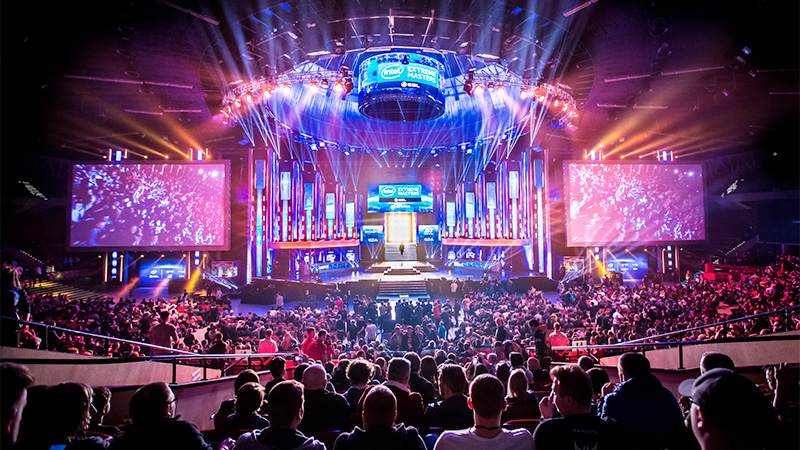 Esports Pro noted that, coinciding with eSports' immense growth, very notable brands like Nissan and Dominoes have become visibly involved with the industry.
Woo explains that this the audience growth plays a large part in this (256 million viewers in 2016 with a projected 345 million by 2019). "We're learning how to address those audiences and create those amazing experiences, pushing the boundaries of innovation," Woo says. "And this year is all about VR.
"Are we going to say we're going to have eSports in VR next year? No. But what we want to do is get this top of mind, get people experienced with the head units, start with the experience showcases, and the next iteration is broadcast – in which we did League of Legends and CS:GO with Sliver.TV."
When speaking of his 10-year projection, Woo not only believes there will be a significant VR presence that Intel leads the charge for, he also thinks we could have gamers competing in untethered VR headsets. "We want to change that model, and that's why we are continuing to push on this because we know it's an open canvas and we can change that scope," he says. "We want it to be untethered, almost like a laser tag environment. People running around and being physical but in a virtual space. That could be it. You might talk to ESL and they'd have a different vision, but Intel wants to continue to look at that as the next thing, the next level of eSports."
Woo and his team at Intel can see the potential in VR, taking significant steps even though they "know there's no audience or community" and he hopes a preemptive strike will lead to the creation of a great AAA title in the eSport realm. 360-degree and VR live stream production companies are carving out their place in the VR industry right now, but that big VR hit game that draws in competitors hasn't quite arrived.
For a deeper dive into how the ESL and Intel are bringing VR to eSports, check out our feature: The Future of Play.