Virtual reality has always been a tough sell. Not because people didn't want it of course. As long as the experience was safe and the risk of motion sickness was low, most would enjoy diving into a virtual world à la the Matrix. That said, the substantial cost to create technology needed to provide such an experience one thing that kept VR out of homes in 90's. Even in arcades, it wouldn't make sense to keep a giant apparatus offering "Tron" if the amount of money coming from patrons didn't offset its cost. Fast forward to 2017 and we're still seeing a similar issue. Though the Rift, Vive, and PSVR are selling, their cost is keeping them out of most people's hands. IMAX and AMC are looking to change all that.
IMAX and AMC unveiled the second IMAX VR Center at AMC Kips Bay 15 in New York City – we covered the first center, which opened in LA, back in February. Like the first, this center features pods or small rooms housing state of the art technology offering immersive content. HTC Vive headsets are connected to wires held overhead – almost like the pole-mounted contacts on bumper cars – while haptic vests and Vive controllers adorn the walls. Some even offer motion chairs and props, particularly one made to look like the side of a helicopter (more on that later). It's like a mini arcade dedicated to VR experiences held within a movie theater.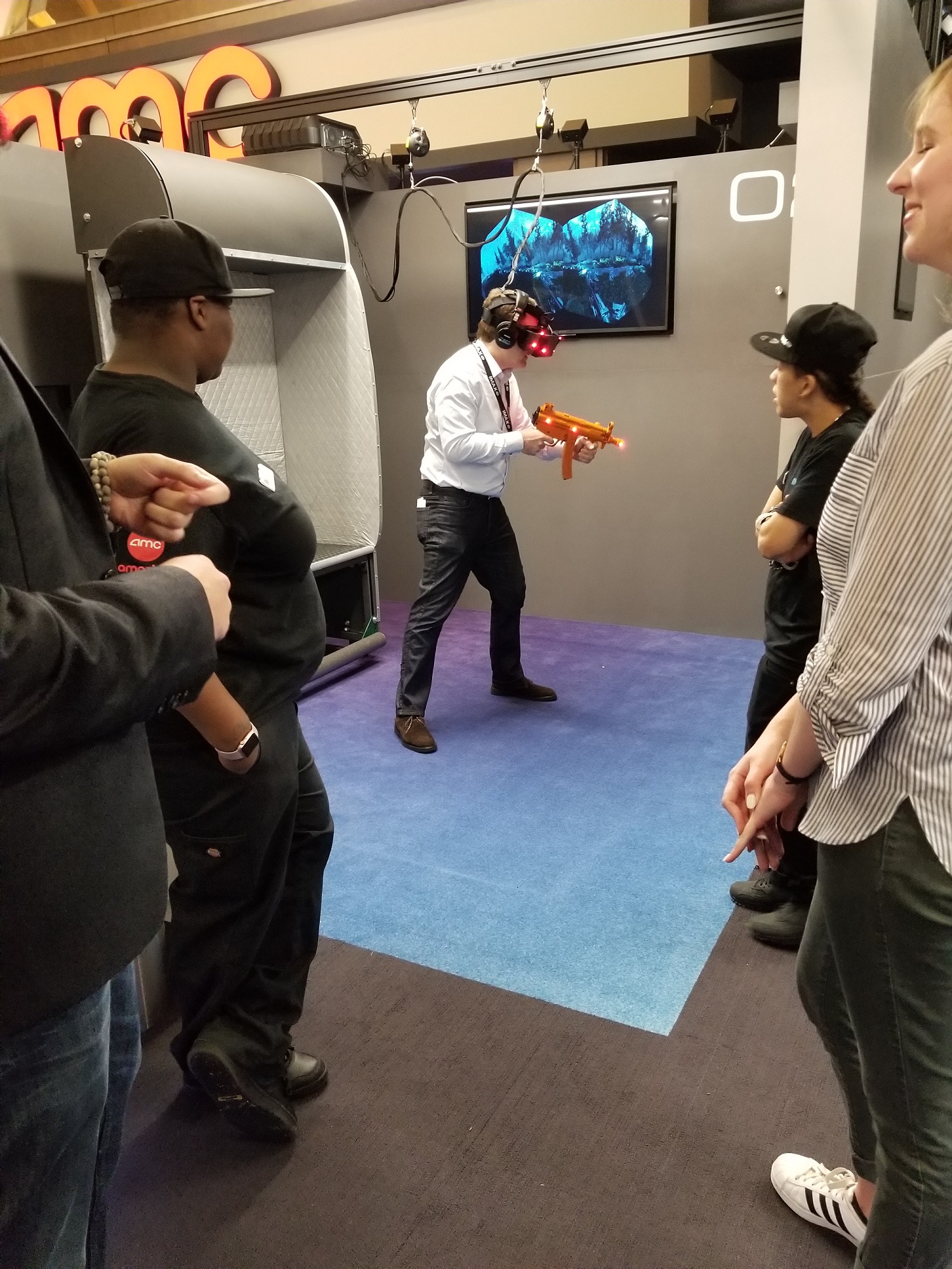 Before checking out the different games/experiences on hand, we first heard from a panel consisting of AMC's CEO and President Adam Aron and both IMAX's CEO Richard L. Gelfond and Chief Legal Officer/Business Development Officer Robert D. Lister. They all spoke candidly about their company's changes through the years.
"We're excited to kick off our multiplex strategy by launching our first pilot location within a multiplex with AMC," said Gelfond. "As our largest domestic exhibitor partner, AMC shares our commitment to innovation."
Basically, they're looking to leverage the relationship in hopes of, as Mr. Gelfond put it, ushering "in the next evolution of immersive entertainment at AMC Theaters through IMAX VR."
While I can't speak to any sort of evolution, I can say that I was impressed.
Each of the pods were tied to a different experience, some of which were playable prior to this event. Ubisoft's Eagle Flight was on hand for instance. This interesting take on capture the flag, where the flag is a bunny being fought over by eagles, was way more fun than I thought it would be. Moving from birds to robots, I especially enjoyed wielding an energy sword in Survios' Raw Data. Though it was released a while back, the cooperative gameplay is still a blast. I also "played" The Walk, a VR experience based on the movie/true story of acrobat Philippe Petit's amazing walk between the North and South towers of the World Trade Center. As someone afraid of heights, I felt it was my duty accept the challenge. Or at the very least get some good video of me struggling to walk in Petit's footsteps. Long story short, it was a terrifying yet, exhilarating experience.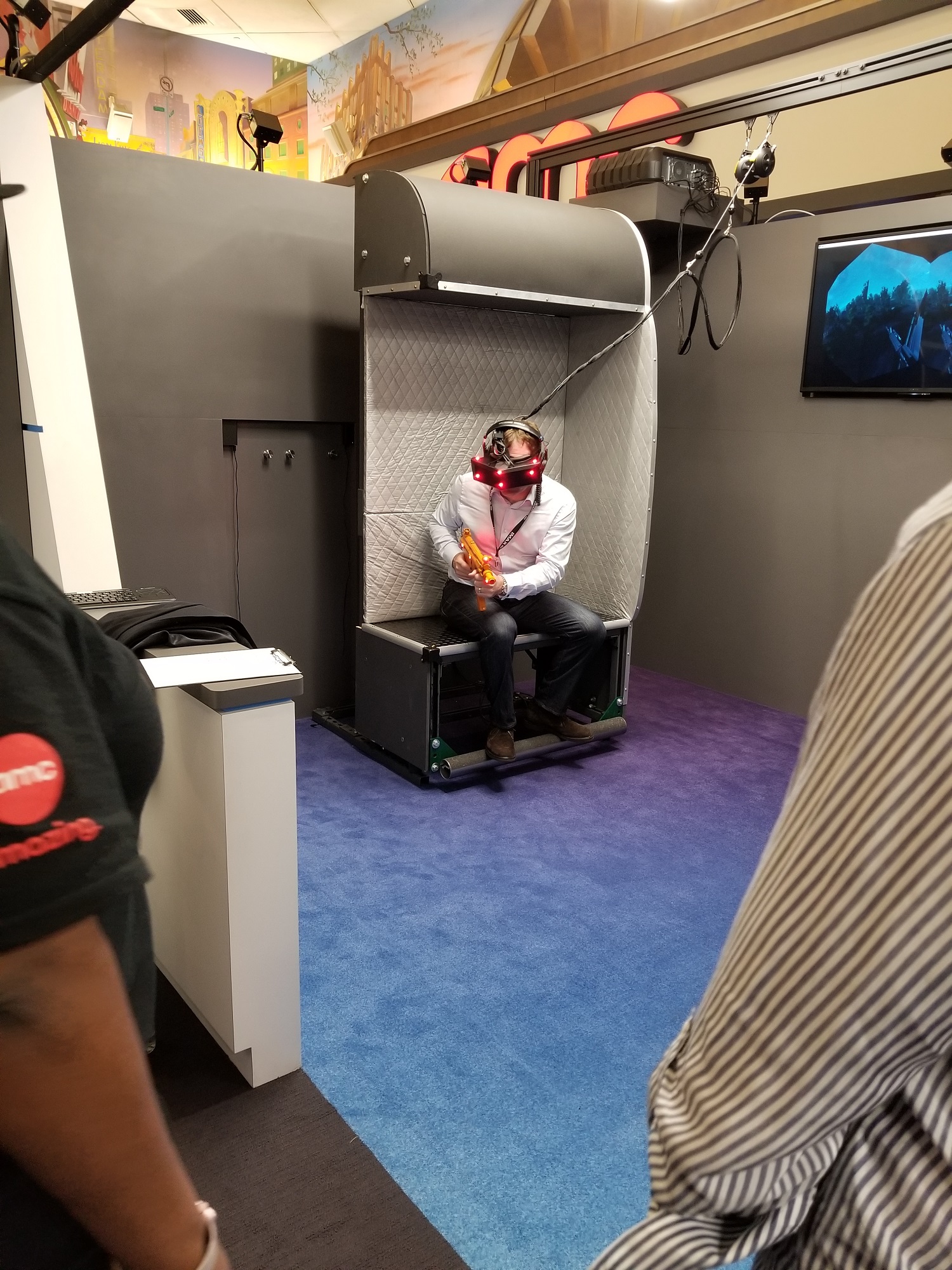 Raising a Rukus, developed by the Virtual Reality Company, was one of the newer offerings. This animated short is the first of a coming series; a ride that follows a pair of twins who travel to different worlds thanks to their dog Rukus. In this case, our protagonists venture into an underground passage that leads them to a land full of reanimated dinosaurs (think of Dry Bones from the Mario games). The audience experiences their journey through this weird place while sitting in the haptic feedback chairs. What's interesting, besides the cute Pixar-like story itself, is that each viewer sees the events unfold via the perspective of each twin. You won't miss out on anything important but you might witness a scene from a different angle depending on which character you're following. This of course, encourages second viewings to get the full effect.
Afterward trying a few of the games, we got a chance to speak with IMAX's Lister about this new center and IMAX VR in general. He was excited by how appealing VR has become; it isn't just something for the young at heart.
"I was at the center in LA…it's bigger, really nice, and I was there a few weeks ago and there were two birthday parties going on," he said. "One was for a bunch of thirty-five year old guys and another one was of a bunch of 11 year old girls. I thought to myself, that's cool. That you can get that type of bandwidth with the demographic, it's really cool."
I have to agree. As much as I love cartoons and such, I could certainly see my daughters having an awesome time with Raising a Rukus.
I was a little concerned about the timing of such events though. A birthday party is one thing but was it possible for anyone to just walk up and play? I can see that being an issue given the nature of the experiences (from length of the experience to sanitizing equipment after each person). Then there's the fact that younger players will probably need guided play; their parents can't just give them some money and send them off on their own. Lister was more than aware of these potential issues.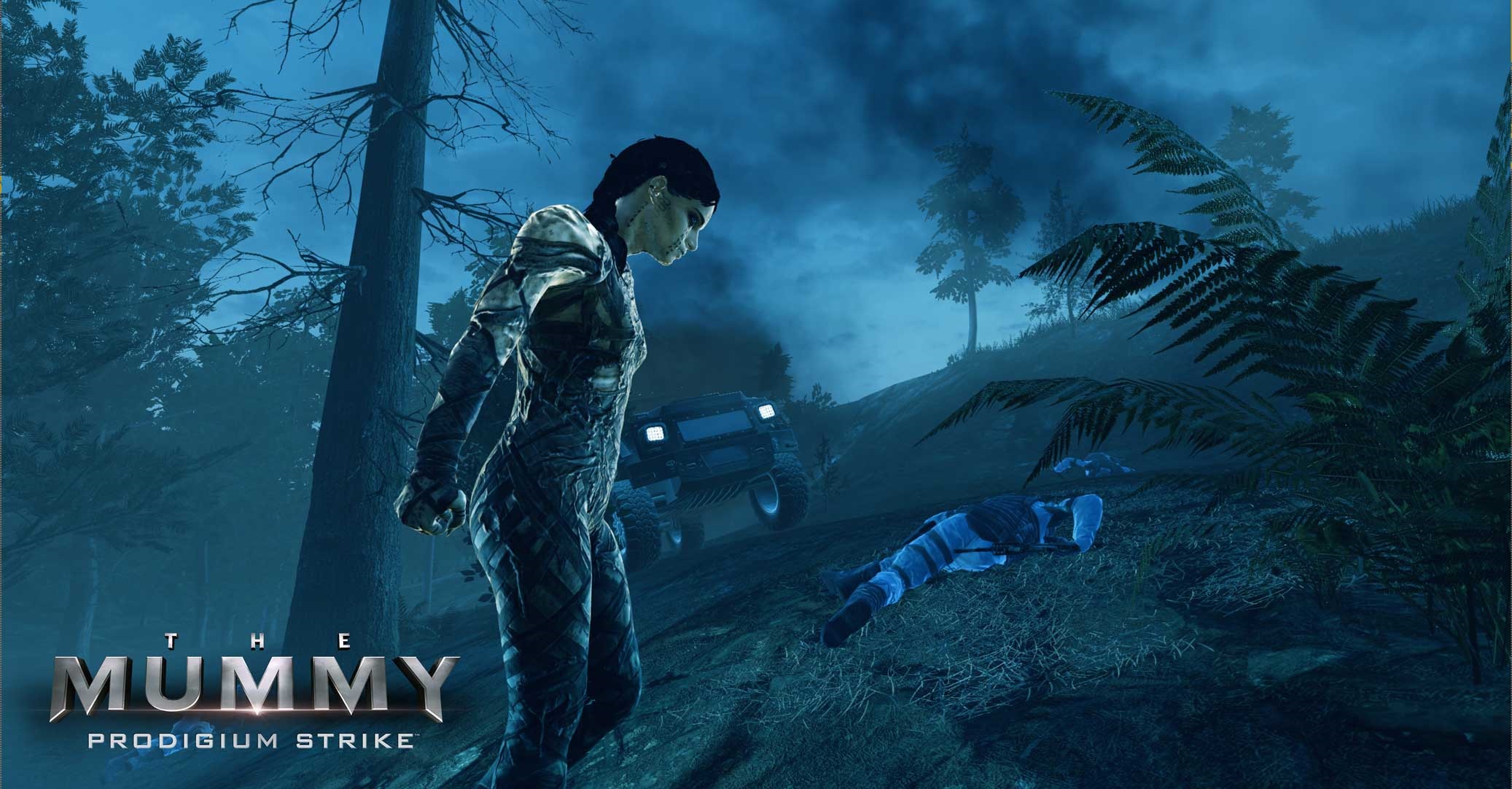 "There's actually a ticket system. So, you'd go in and book the 3:20 for The Walk, very similar to a movie," he explained. "The main reason we do that is so that there's not long queuing. I don't know that that's even going to be the way we always do it…we are kind of testing it out. There may be something more mobile and easier than booking a show time."
He then went on to talk about how there are color-coded advisories that lets the ticket holder know what type of content they'd be experiencing. That way, a kid won't end up playing something meant for older audiences.
Lister said IMAX is working with multiple movie studios to deliver content based on popular films. One of which, Starbreeze's Mummy Prodigium Strike, had just released alongside its movie counterpart. This experience has the player shooting zombies while riding on the side of a helicopter (hence the aforementioned prop) before going at it on foot. This House of the Dead-light shooter isn't as intense as one might expect, but it was a nice enough to warrant checking out if you're interested in the new Mummy film. The idea is to sell the tickets for movies and the VR experience as a bundle. A smart move considering what they have in store for DC fans. There is VR content coming from WB based on the Justice League, Aquaman and a third movie that we couldn't get Lister to spill the beans on.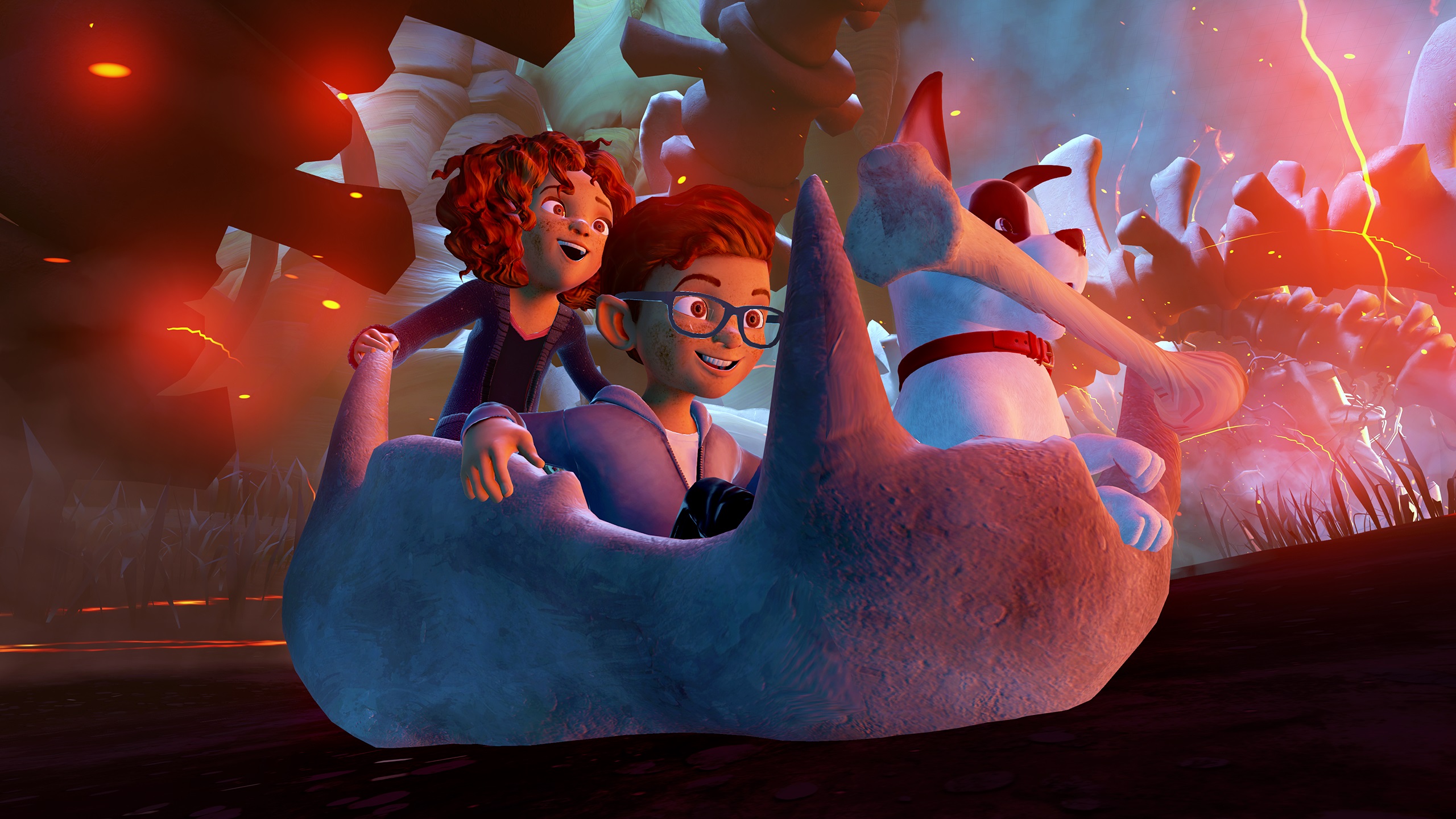 I personally had a great time during the event. One of the things that really caught my eye wasn't behind a VR headset though. It was AMC's employees working each pod. They all did a great job explaining how things worked, assisting with the equipment, and making sure everything was cleaned after a session. That last bit was important as no one wants to put on a sweaty headset or have to worry about the last participant's germs when gaming. If IMAX and AMC can keep the cost down while holding to this level of professionalism, then more and more people will be able to enjoy VR than ever before.