The HTC Vive is one of the most popular and enduring lines of PC VR headsets. Whether you're talking about the original HTC Vive or the newer Vive Cosmos, there are a bunch of different games and accessories you can use with the Vive system. We've put together this list for recommendations on accessories, games, and more for HTC's line of PC VR headsets.
[When you purchase items through links on our site, we may earn an affiliate commission from those sales.]

Headsets
There are a few different HTC Vive headsets.
The original HTC Vive and the HTC Vive Pro both use outside-in tracking systems, which require external sensors mounted in your play area to track your headset and controllers. The newer HTC Vive Cosmos uses an inside-out tracking system with cameras on the headset, which doesn't require mounting any external tracking system.
The original HTC Vive headset is now discontinued. However, HTC continues to sell used version of the original Vive headset for $399.
Currently, the HTC Pro Starter Kit is on sale for $799 down from $1098 on HTC's site. This includes the headset, two Vive Wand controllers and two external tracking sensors for mounting. Vive Pro has improved resolution and comfort over the original Vive.
The HTC Vive Cosmos (see our review) is the newest headset in the HTC line (review here), and is available to purchase for $600 on the HTC website.
HTC Vive PC VR System Specs
We've got a dedicated guide to help you figure out if your PC is VR ready, but for a quick glance at the raw numbers of what you should look for on your rig take a look at the FAQ on HTC's site. You can also download and run the Vive Quick Compatability check from there as well.

Games And Apps To Buy And Install
When you first get your HTC Vive system set up, there's a lot of options on where to start with content.
If you're looking for something free, there are options such as Rec Room and VRChat, which are sort of social networks full of worlds to explore, games to play, and people to meet with your own customized avatar. Then over on Steam there are tons of free VR experiences and games worth trying, such as Google Earth VR, The Lab, Oculus Dreamdeck, Dear Angelica, Henry, Waltz of the Wizard, Accounting, Bigscreen, AltspaceVR, Mission: ISS, and more.
For a curated list of recommended Vive games that are paid, check our best list that we try to keep updated. As of the time of this writing, it's missing some more recent games like A Fisherman's Tale, Groundhog Day: Like Father Like Son, and Pistol Whip though — which you should totally play.
Accessories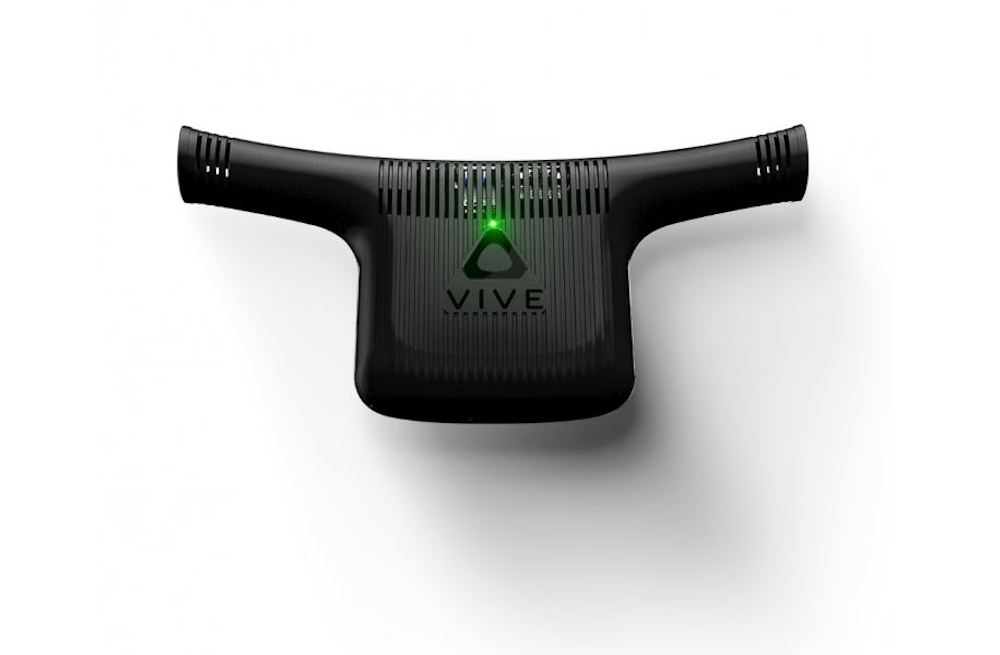 The Vive Wireless Tracking Adapter allows you to free yourself from the tether of the cord connected to your PC, and use your Vive headset wireless.
It is available for the original HTC Vive, the Vive Pro and the Vive Cosmos, however the Cosmos will also require an additional Cosmos Comparability Kit that will be added to the cart during checkout. You can read our review of the Vive Wireless Adapter here, reviewed using the Vive Pro specifically.
The Vive Wireless Adapter is available for the HTC Vive for $248, the HTC Vive Pro for $298, and for the Vive Cosmos for $298. If you already own a Vive Wireless Adapter and want to make it compatible with a Vive Cosmos, you can also buy the Cosmos Compatibility Pack for $49 separately.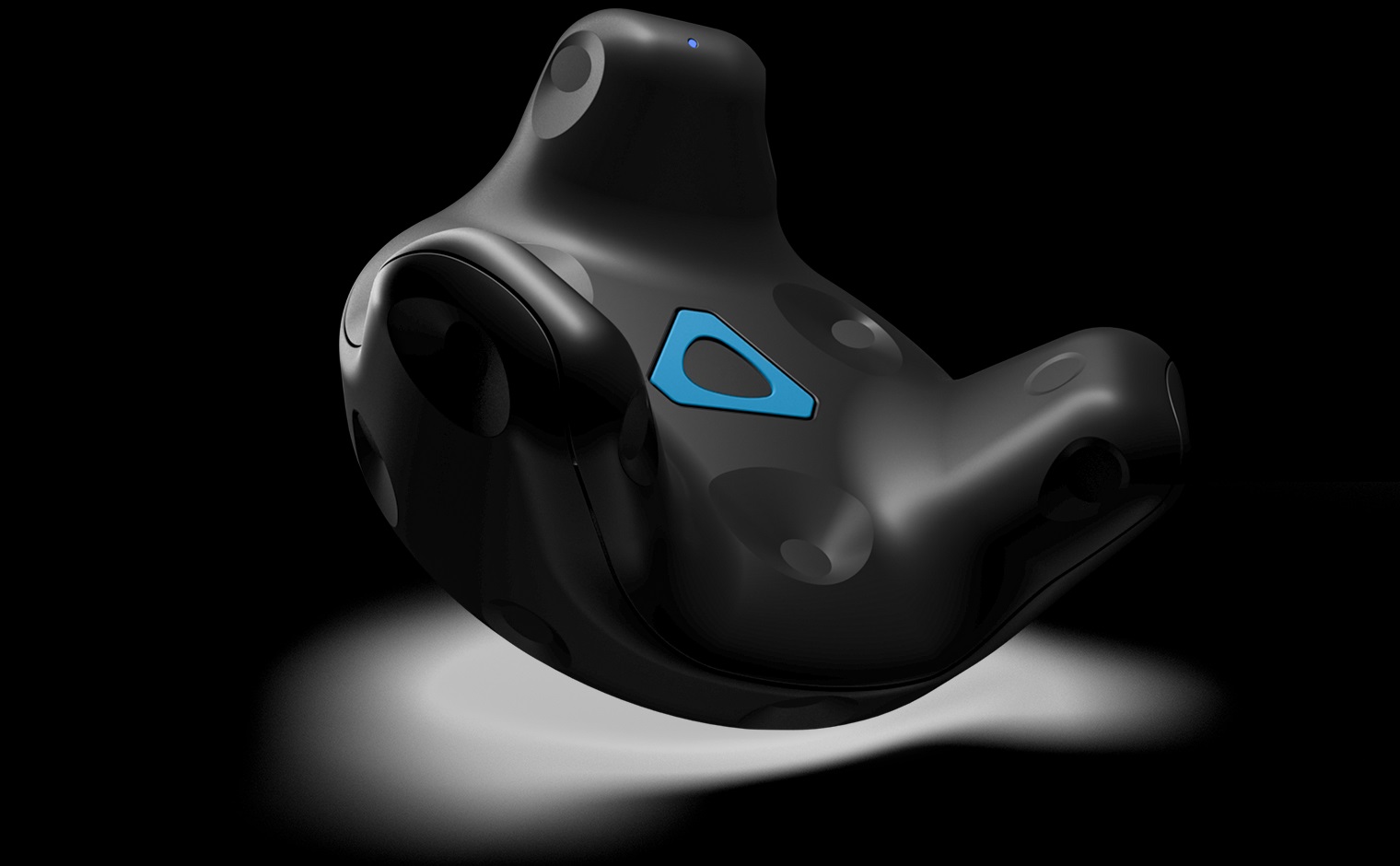 The Vive Tracker is one of HTC's more innovative ideas for its VR system. It's a puck-shaped peripheral you can attach to other objects in compatible apps to bring them into VR. You might, for example, stick it to a toy gun to feel like you're shooting a real one in VR. Take note, however, that the tracker only works with the Vive and Vive Pro; the Vive Cosmos' tracking system will not register it. Also bear in mind that only select apps will support the tracker. Your best bet is to get them from HTC directly where you'll find them for $99 apiece.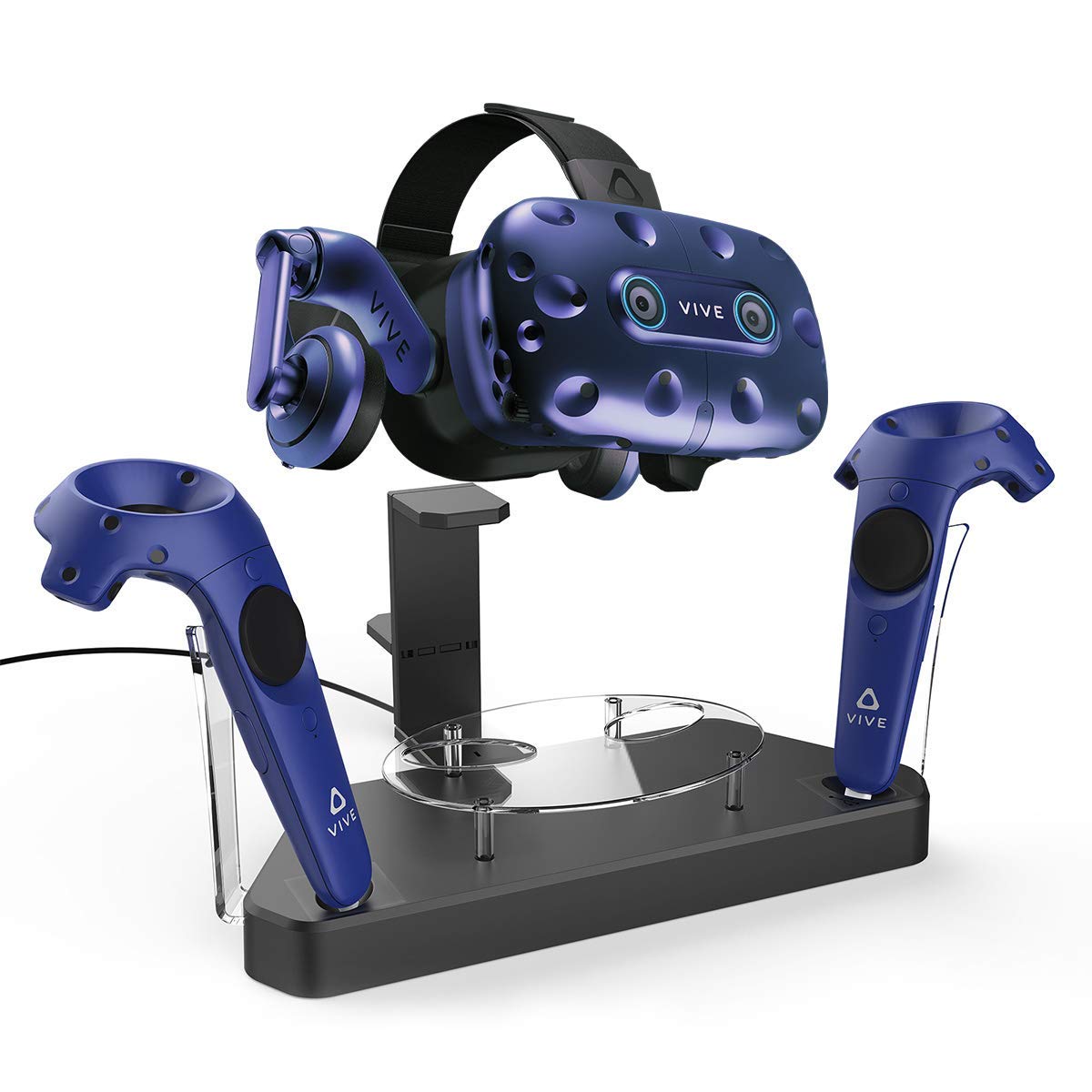 This AFAITH charger stand provides a neat and tidy solution to store your original HTC Vive or Vive Pro headset, while also charging your HTC Vive Wands. This looks like a nice option if you're want to store your Vive or Vive Pro on display next to some other gaming consoles, or even other VR headsets. However, it's important to note that this stand is not comparable with the newer Vive Cosmos.
The AFATIH Charger Stand is available for $49.
Barring the adapter above, obviously one of the biggest downsides to using a PC VR headset is that, typically, it means having a thick, restrictive wire coming off the side of your face that makes it difficult to move freely and is often a tripping hazard. If you don't want to shill out for the Vive Wireless Adapter, you could also install a ceiling pulley system so that your cable loops up through the ceiling mount and then goes back down to your PC to get it out of the way. We haven't used these in our own home setups, but this has great reviews and is widely recommended.
The VeeR VR Cable Management Ceiling Pulley System is available for $17 right now (usually ~$30.)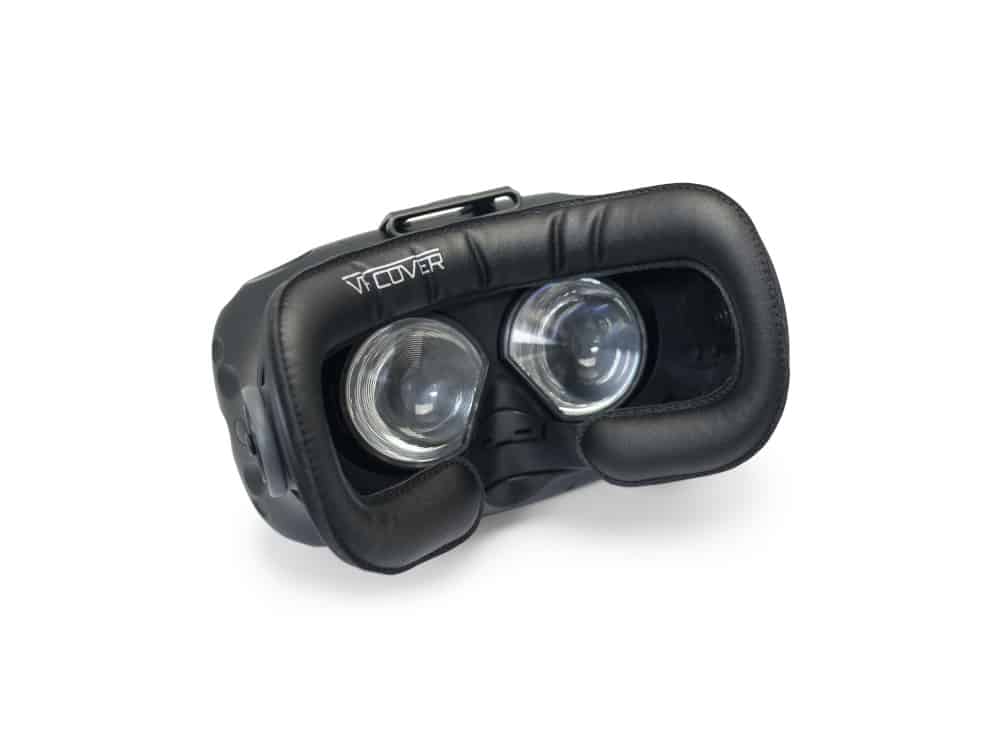 VR Cover is a company that's been around for a while and is known for making accessories designed to make headsets feel more comfortable against the face as well as improve hygiene. We have tested their Quest covers and original Rift covers in the past, but have not tried their Vive and Vive Pro covers. They also don't offer any covers for the Cosmos yet, but the covers are worth checking out for Vive or Vive pro owners.
If you're using your headsets a lot, the lenses are going to get foggy and dirty and you'll want some microfiber cloths to quickly clean the lenses between games and sessions.
You can buy a set of 5 microfiber cleaning cloths for $7.49.
---
If you have accessories you've found improve your experience with the HTC Vive headsets please share in the comments.