The history behind the HTC Vive project has yet to be told in full, but the picture got a bit clearer today. Speaking with Dan O'Brien, HTC's executive director of connected products, as well as with HTC's PR team we have learned that HTC was "iterating on VR options and potential VR solutions" prior to their relationship with Valve. This revelation is quite telling when it comes to HTC's role in the Vive project, suggesting that HTC has played a bigger role in the hardware and software development than many may have expected before.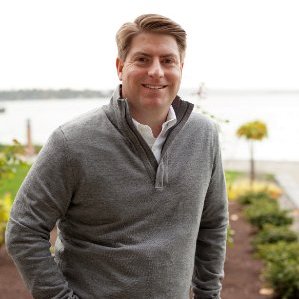 According to O'Brien, Valve and HTC had a meeting of the minds and decided to work together sometime in "late spring or early summer of last year." That timeline lines up a few months after the Oculus Facebook acquisition in March. Prior to the acquisition, Valve and Oculus had been closely working together. According to a report by Rock Paper Shotgun managing editor Graham Smith on the Crate and Crowbar podcast, that acquisition soured the relationship between Oculus and Valve, saying that after the acquisition "Valve went with plan B." That rebound relationship appears to have been with HTC.
When HTC and Valve were introduced a few months later it was an instant fit. "HTC was working on VR, we met each other, and we just decided, let's get going, let's work together, this is a great idea," says O'Brien, "we can solve a lot of problems for each other and that's kind of how it came together very, very nicely."
According to O'Brien HTC saw Valve as an excellent complementary partner to their efforts in VR, "these things were kind of aligned, and it was like – this is perfect, we both had the same goals, we both had the same wants." O'Brien continued, "we said let's just work together on it and bring the master craftsman of HTC their design capabilities, their chops with their hardware, and software capabilities and then Valve and their craftsman, not only in VR but gaming, products and content—everything they bring to the table is world class."
Valve definitely brought the room scale experience and SteamVR to the table, two big pieces, but it seems that HTC may be playing a big role on the Vive project in other ways. "You see crossover all over the place with Valve and HTC," says O'Brien, "the Vive is a perfect reflection of the partnership and what we did together."
VR seems to be an important part of HTC's future plans, "VR is what the smartphone was in 2005," says O'Brien, "this is the beginning of it, this is the beginning of something really, really special."
In addition to learning more about the history behind the Vive, we also learned that HTC would be developing proprietary software for the system as well. While what that software is exactly is still a mystery, O'Brien may have offered a hint, "amazing user experiences are a very core piece of us so you can expect more to come from us in that regard." What HTC might offer to the UX beyond what SteamVR will bring is up for debate but if I were a betting man I would put my money on second screen integration UI (i.e. the ability to check your email and text messages from within an experience). This would be in line with the type of work they have done within the smartphone industry.
No matter what the software is that they are developing, it is clear that the Valve HTC relationship is a full on partnership, with both parties bringing plenty to the table.