Half-Life: Alyx released in March 2020, and ever since then there's been a pretty active modding scene for the game. If you're interested in how to find, download and install custom maps and mods for Half-Life: Alyx, via Steam Workshop or otherwise, we've got you covered.
Before Valve launched official support for custom Alyx content and added Steam Workshop support, many custom maps required manual downloading and launching. However, the vast majority of Alyx mods are now released and available through Steam Workshop, so that's the process we'll be explaining here.
The few Alyx mods that aren't available through Steam Workshop will usually include their own instructions on how to install and use them, so you can follow each of those mod's directly. For general Workshop mods though, it will always follow the same general process below.
A warning before you get started: custom Alyx content often uses late-game mechanics, items and characters, and will probably spoil lots of the game, including the ending. Don't go any further if you haven't finished the campaign and want to avoid spoilers.
Steam Workshop
The release of the official Steam Workshop modding tools by Valve made mods and custom maps a lot more accessible for everyone. Not only do the tools make the modding process smoother, but they also streamline the installation and start-up process for players. The Workshop tools are incredibly well-integrated with the game, and you can find and install mods and maps entirely within VR if you want to.
Finding Maps and Mods
There are two ways you can browse custom Alyx content in Steam Workshop.
The first is through the Steam client on your computer — if you navigate to Half-Life: Alyx in your Library, a workshop button will be available in the toolbar located below the play button (see image below).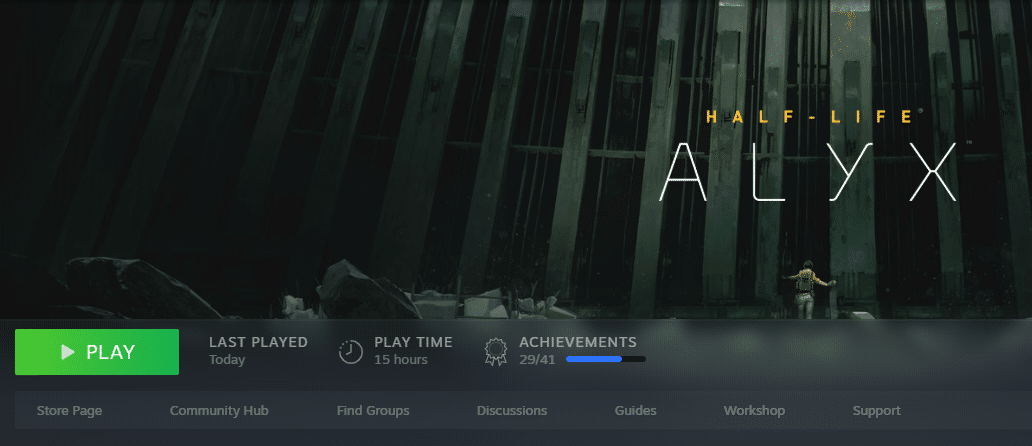 In the Workshop, you'll be able to sort by various categories or search to find a specific mod or map. If you want to try anything, just click the green 'Subscribe' button and it will download, ready the next time you launch Alyx.
If you want to search for mods and maps from within VR, the process is very similar. Simply launch Half-Life: Alyx and locate the 'Addons' menu option (see below). From there, click on 'Browse Workshop'.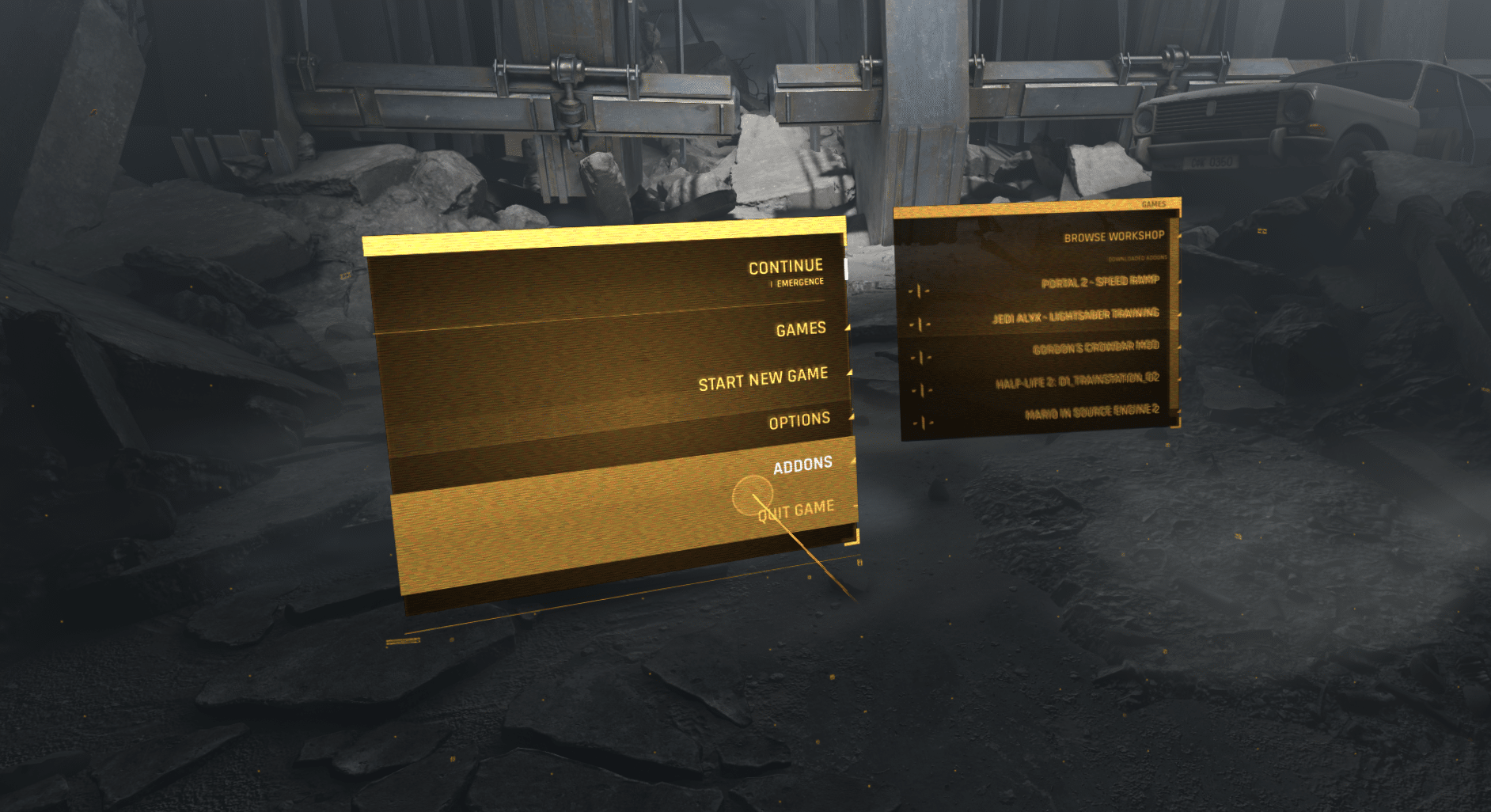 This will bring up a Steam VR overlay — click on the listing Half-Life: Alyx and find the Workshop button, just like on the PC client. From there, you can find and subscribe to mods in exactly the same way, but without leaving VR.
If you want to remove a map from your mods and maps list at any time, simply unsubscribe from it in the Steam Workshop.
Launching Maps and Mods
If you've subscribed to a Steam Workshop mod or map, it should appear in the 'Addons' tab in the Half-Life: Alyx menu. From there, you can toggle which addons you want to turn on and off.
Some Workshop addons are played in their own custom maps, whereas others are modifications that run on top of the original Alyx campaign.
After enabling addons, go to start a new game. Here, you will be able to switch between the 'original game' and 'addon maps' at the top of the level select screen. If the mod you want to try runs in a custom map, you can launch it here (see image below).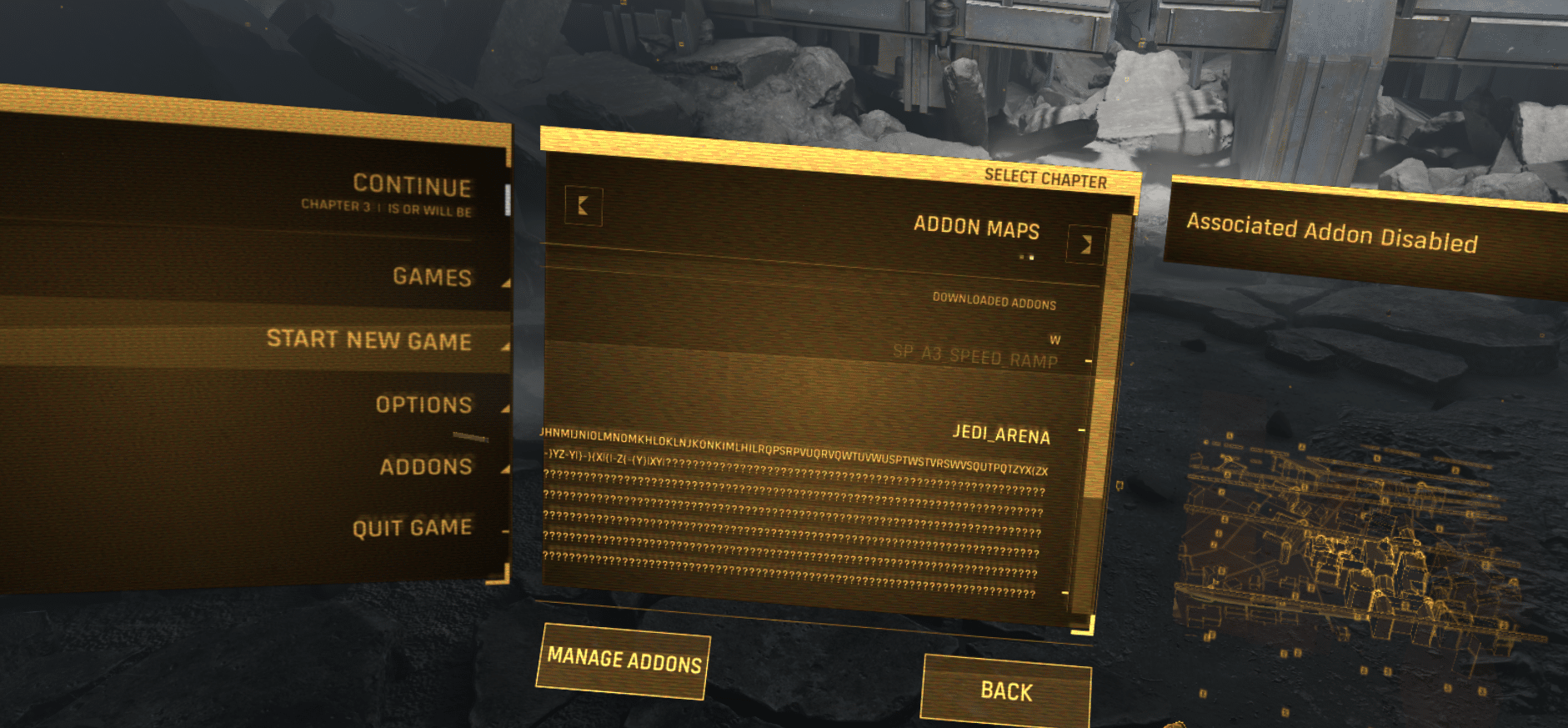 If the addon is a mod to the original game, you can just start any compatible level from the Alyx campaign — just be sure to check that the mod is enabled before you do.
In the event that a mod doesn't work with one or more Valve chapters from the campaign, the game won't let you start until the addon is disabled. For example, if a mod is built to work with the entire campaign, you shouldn't have any problems. But, if it's built to just work with Chapter 2, you'll only be able to start Chapter 2 while the addon is enabled.
---
That should cover finding, downloading and launching custom Half-Life: Alyx mods and maps. What's your favorite? Let us know in the comments.
This post was originally published April 23, 2020. It was updated on May 18, 2020 and again on October 11, 2021 to account for new information and the latest methods for installing Workshop mods.