The United States Army awarded a $480 million contract to Microsoft that will equip military personnel with prototype versions of HoloLens intended to increase "lethality, mobility, and situational awareness."
HoloLens is an all-in-one augmented reality headset from Microsoft which first shipped in 2016 for $3,000. Its robust tracking system constantly maps the world while overlaying digital objects into the central area of its wearer's vision. While HoloLens isn't great for immersive games like Rift, Vive or PSVR headsets that take you to another world, its wireless design, high quality tracking of the real world and high price mean the system is ideal for entirely different use cases. As seen above, it's been used on the International Space Station and NASA used it to visualize rovers long before they make the trip to Mars. A few developers have also tried carving out a niche building on the headset by delivering applications to companies for internal use.
With the U.S. Army and its $480 million award for an "Integrated Visual Augmentation System," the plan is to procure "approximately two thousand five hundred & fifty IVAS prototypes (to include hardware, software, and the associated interface control documentation) in four increments or "capability sets".
"Augmented reality technology will provide troops with more and better information to make decisions," a statement from Microsoft reads. "This new work extends our longstanding, trusted relationship with the Department of Defense to this new area."
A report from Bloomberg suggests the award could eventually lead the military to purchase more than 100,000 headsets from MIcrosoft.
You can check out some documents on the Federal Business Opportunities website which outline the overall aims of the Army program. I've uploaded the "Statement of Objectives" which was posted in August, which outlines the scope and aim of the program.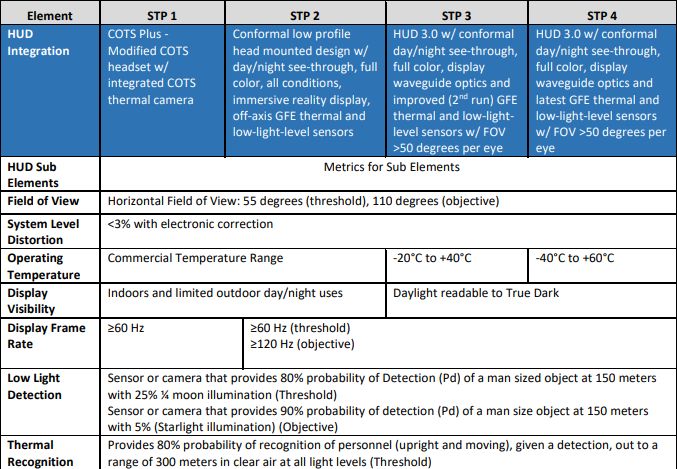 "Current and future battles will be fought with small distributed formations in urban and subterranean environments where current capabilities are not sufficient, a recognized training capability gap the Government has sought to fill since 2009. The IVAS will address this shortfall by providing increased sets and repetitions in complex environments," the document reads. "Soldier lethality will be vastly improved through cognitive training and advanced sensors, enabling squads to be first to detect, decide, and engage."