Tilt Five (official website) is an upcoming consumer-grade AR platform that aims to bring tabletop gaming to life right before your eyes. We tried it out for ourselves at PAX West last weekend.
Have you ever wanted to see your game of Dungeons & Dragons come alive on the table? Is your fantasy group spread out all over the country or world making you wish you had a virtual table for everyone to play at? Tilt Five is trying to make these ideas a reality with their new tabletop AR platform by bringing tabletop gaming to life in front of you.
The Tilt Five tabletop is a consumer AR platform that will sell for $299 MSRP when it launches sometime in the future. Tilt Five CEO Jeri Ellsworth and her team are launching a Kickstarter campaign on September 15th that'll include more details on their launch timeline as we get closer to 2020. Ellsworth did say they were aiming for the middle of next year to make sure the platform was available for general consumers, they'll have a few beta tests before then. The board will run off a USB connection through Linux, Windows, and mobile.
"We have 110 [degree] field of view that fills the whole game board. When you lean in close you get more detail and that's a unique property of our system," says Ellsworth. "Occlusion free. All the other systems overlay graphics on your hands."
Unlike the Magic Leap One or HoloLens that send images to your eyes via a lens, the Tilt Five system has two HD projectors in the headset that fire down to the board itself that gives you a direct return of light to your eyes, putting everything on the board in focus.
My hands-on demo with a version of the board included interaction with a tower defense map and a handful of simple party games that are meant to introduce a user to the system. Each experience I had was promising and enjoyable, despite not testing out any of the more complicated pieces of software Tilt Five says it has in development through third parties.
I got to play with their wand controller and test various mini games to see how it worked in tandem with the board. One was a carnival shooter where I had to take out certain color blocks while another focused on the manipulation of cubes. Both were incredibly simple in their execution but did have me excited at the possibility of playing a board game with my family on the board.
It was a great display of augmented reality that was especially impressive due to how lightweight and small the tech was, although the team still has a lot to prove in how more advanced software works on the platform. The occlusion had minimal issues, I didn't see any image overlay on my hands. The image was clear and reactive to how I moved, even when the board was bent and twisted. I didn't get to try more fleshed out software during my time with the glasses and board.
While the games I played were interesting, the focus of the Tilt Five Tabletop platform goes far beyond short party games. The potential is in the ability to play full Dungeons & Dragons campaigns with the augmented reality board, either at the same table or online.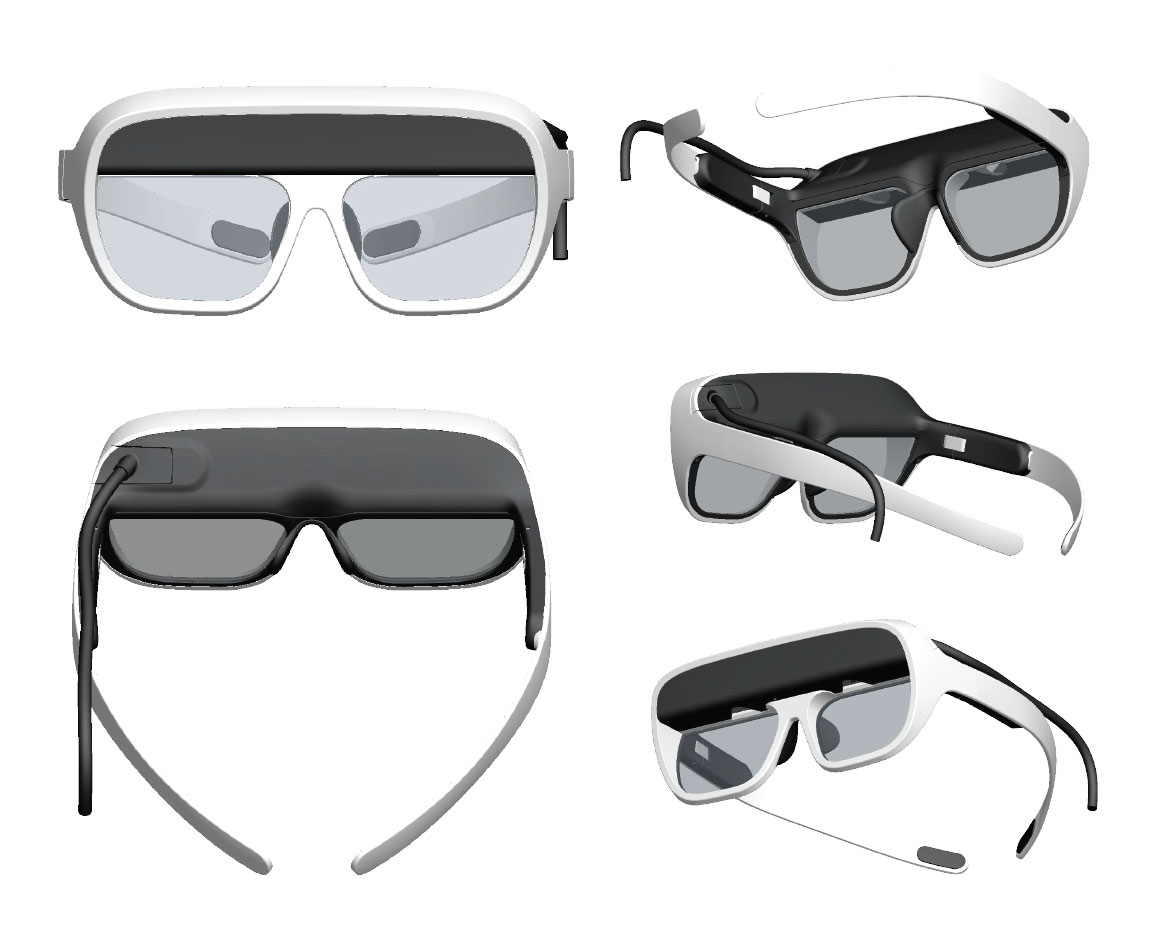 "Let's say you're the DM and because everyone gets an independent view into the space you can set up an elaborate map with all your monsters and your dungeons without other players knowing," Ellsworth said. "Your friends can't see it until that dramatic moment when you click that button and the monster pops out. It'd be a nice leg up on [the] storytelling front."
Ellsworth, who has previously worked at Valve and started the now defunct CastAR, told me that she has learned from her previous attempts at working in the augmented reality space. Unlike CastAR, Tilt Five won't develop games or other third party services like server maintenance in order to avoid becoming overwhelmed. They'll be fully focused on developing the hardware while they try to bring in external developers who are interested in creating software for the board (which they already have "dozens" of, according to Ellsworth).
Some games currently in development include the AI combat arena game Gladiabots by GFX47, the twin stick shooter Kill All Zombies by Beatshapers, and puzzler Chuck's Challenge by Niffler, among others. Ellsworth also said that more announcements would be coming this month, including news on their fantasy tabletop endeavors.
I enjoyed my time with the Tilt Five gameboard and can see how much potential it has. My only concern is what sort of support they can get from third party developers, including major brands in the tabletop role playing space, as well as other games.
"I think the difference between our offering versus other VR or AR offerings is that we're really focused," Ellsworth said. "We know what we do well and you know how to message that really well. And so I think that's gonna come across in our Kickstarter."
---
You can follow Tilt Five on Twitter to keep up with their latest announcements.