PowerWash Simulator is an undeniable cult classic.
Trading in the satisfying, granular sensation that you get from spraying weathered gunk and grime off of a house, patio or doghouse, it's won over millions of fans by reveling in its chill pace and (ironically) low-pressure gameplay loop. It's a really relaxing experience, and oddly fun. But how does it hold up in VR? And more importantly, does it benefit from the transition to VR?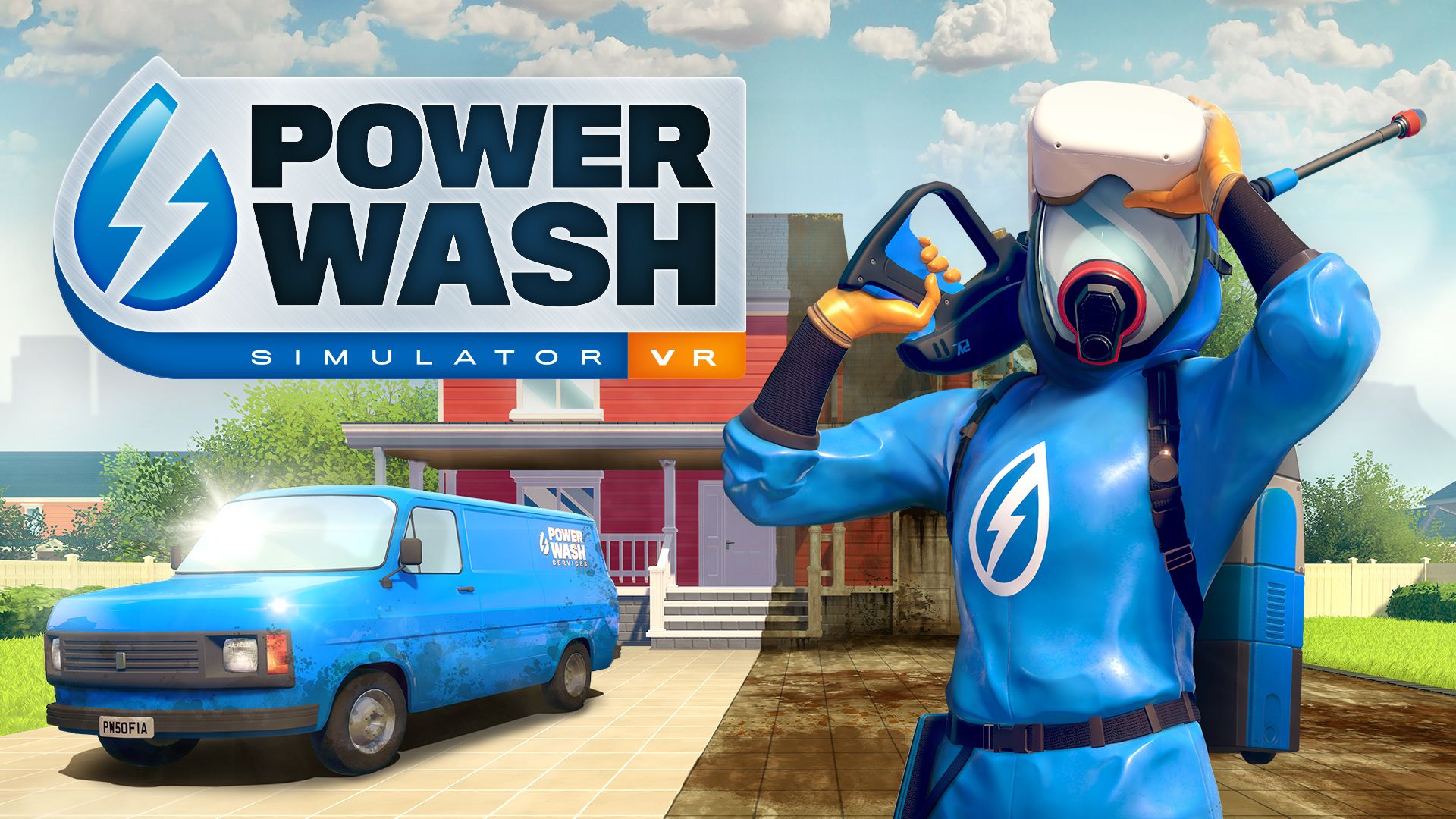 I had the opportunity to go hands-on with a demo build of PowerWash Simulator VR at Square Enix's booth at Summer Game Fest for a few minutes. A specific release date for this new VR version of the game has yet to be announced, but it's currently slated to hit Quest 2, 3 and Pro sometime this year – so keep in mind that my impressions reflect an experience that's still being finalized before release.
While not a traditional shooter, PowerWash Sim (PWS) does rely on some of the same sensibilities that make shooters feel good. Spraying replaces shooting, but range and aiming fill in similar roles here. From that standpoint, power washing in VR feels great and a lot of the good stuff from the flatscreen version is here. The sound design is still satisfying, you still get a good offering of options to customize your power washer, and the gameplay remains relaxed and low-stakes.
One of the big draws of bringing any shooter into VR is the increased accuracy and maneuverability that comes with motion controller aiming. While the environments in PWS aren't so complex that you need every possible bit of precision, being able to lean and crouch more freely makes it easier to snipe some of the harder-to-reach dirt with more accuracy. Your aim becomes only as limited as your arms' and wrists' range of motion, rather than that of a control stick or a mouse.
As far as comfort options go, PWS offers the same movement options that come standard in most VR games with the choice between teleporting from point-to-point and moving freely with artificial locomotion. The jump into VR adds a few cool features that make the game feel more at home in the medium. Switching nozzles and other parts has a slightly more tactile feel and there's a nice little immersive HUD floating next to whichever hand you use to spray the dirt away.
It's also going to be big – the developer who helped me demo the game mentioned that the VR release will launch with all of the content found in the base game. That's over 40 levels. Arcade-style VR releases on Quest sometimes focus on providing a small amount of levels designed to be replayed over again for higher scores or ranks against other players, so it's nice to see PowerWash Simulator going for something on the lengthier side. Bringing an arcade-style game with this many bespoke levels to Quest should prove a great addition to the platform's library.
The build that I played didn't introduce much in terms of new mechanics or content, but the developer I spoke with mentioned that they were working on adding new layers of interactivity to the game's levels. He didn't specify exactly how that would take shape, but my understanding is that new intractable objects would fall in line with those found in a litany of other VR games. Who knows – maybe you and a co-op partner will be able to play catch with a garden gnome? Small details like that don't ultimately change the game too much, but do point to an understanding of what VR players want and a dedication to the finer details. Fingers crossed PowerWash Sim nails those little interactions in the final release.
I left my demo of PowerWash Simulator VR impressed. For all intents and purposes, the game has great parity with the console and PC versions, with some clever tweaks to the core gameplay loop to make everything feel more suited to VR. That said, most of those are quality-of-life changes rather than gameplay changes. It'll be interesting to see how and where Futurlab implements more VR-friendly features and heightened interactivity in its environments for the final release.
Keep an eye out for more PowerWash Simulator VR news in the months to come.