Green Hell is a popular open world wilderness survival game that's getting a VR port for Quest and PC VR headsets later this year. We took some time to catch up with the developers behind the port and find out what makes the game such a great fit for VR.
Scheduled to launch in Q3 2021, we first heard about it back in April, though it wasn't until last month that we got the full details. Bearing some similarities to The Forest, this open world survival game takes place within the Amazonian rainforest and has seen continued content updates since launch, which includes plans for an upcoming expansion. As such, rather than handle a VR port directly, Creepy Jar have enlisted fellow Polish developers Incuvo to take charge.
Having previously worked with acclaimed horror developers Bloober Team to port Layers of Fear to VR, further assisting them last year with Blair Witch: Oculus Quest Edition, Incuvo have started making a name for themselves in this space. Though we didn't think brilliantly of Layers of Fear, Blair Witch made the jump rather well and as such, we're rather excited to see how Green Hill handles this transition. 
We reached out to Incuvo to learn more about Green Hell VR and spoke with their marketing manager, Cami K. Smagorowicz, who kindly gave us further details on just what we can expect.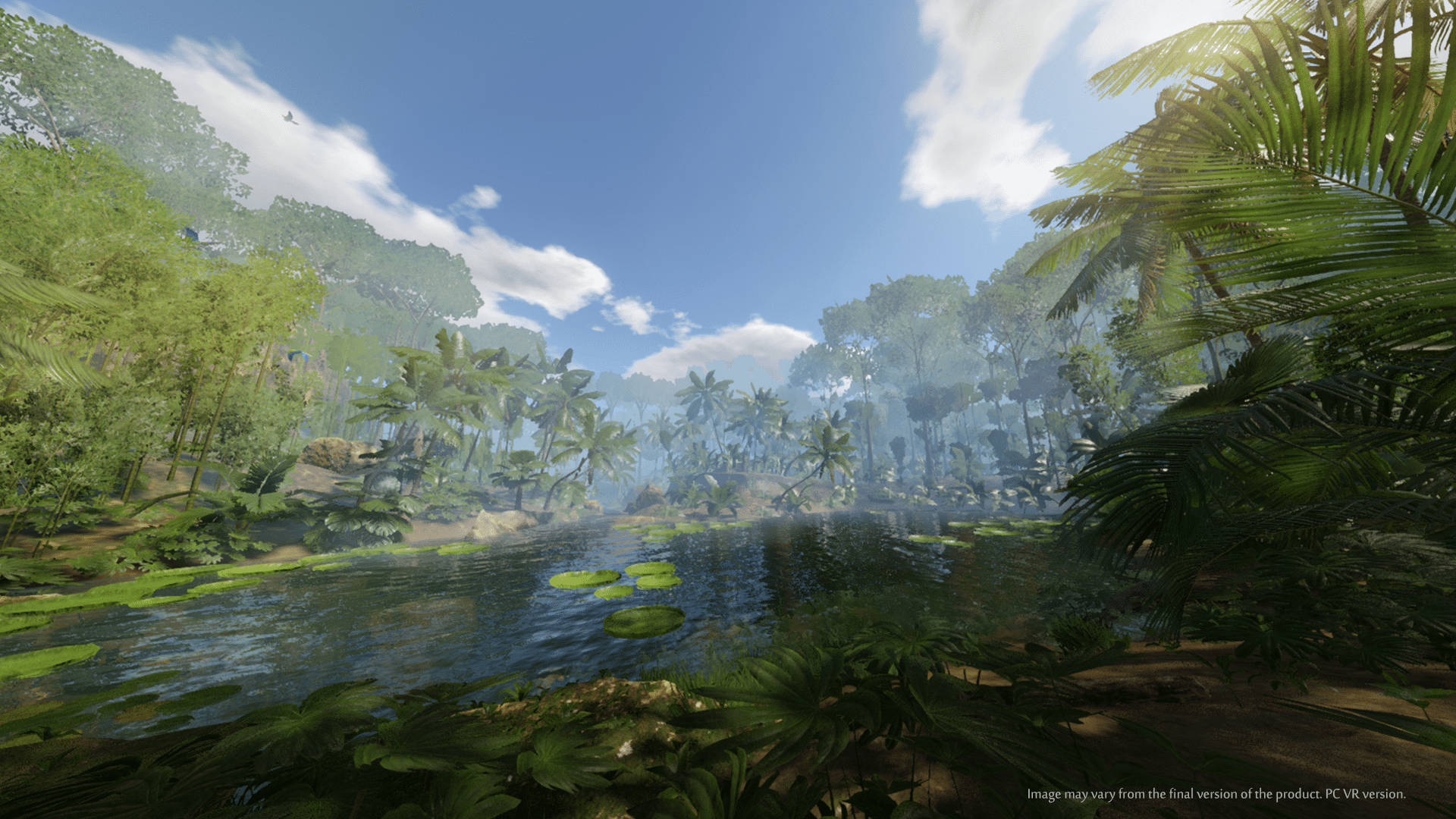 Henry Stockdale, UploadVR: Firstly, thank you for joining me here. For any readers unaware of your game, could you please introduce yourselves?
Smagorowicz: Incuvo possesses 10 years of experience in game development. Our company is created by a highly qualified and motivated team of experienced developers, artists, and researchers that don't shy away from any challenge. We are truly passionate about VR! Incuvo ports and produces VR games on a work for hire basis but also takes on porting projects with no cost to the original creators; instead, we share the revenue. Our future plans include developing Incuvo's original games based in popular universums – we can't yet reveal the titles, but stay tuned! We are the creators of titles like Layers of Fear VR and Blair Witch VR. Currently, we are working on the VR version of "Green Hell" – survival adventure in the Amazon rainforest.
UploadVR: Green Hell was initially developed by a separate company, Creepy Jar, releasing as a flat game in 2019. How did this also end up as a VR project, could you tell me about the development history?
Smagorowicz: Our CEO, Andrzej Wychowaniec is a huge fan of the flat version of Green Hell, and as soon as he laid his eyes on the game, he knew we would produce it in VR. Creepy Jar, the developer behind the flat version, is amazing to work with and we strive to achieve a synergy effect by our common actions. Green Hell VR is developed based on a licensing contract, so the whole process – from the VR pitch to marketing – is led by Incuvo.
UploadVR: Incuvo previously ported Blair Witch and Layers of Fear to VR and you've gained a reputation in this space for it. Was there anything learned during the development of those games that you've brought into Green Hell VR?
Smagorowicz: Of course! Porting Blair Witch and Layers of Fear to VR was a blast for our team, but also a learning curve. One of the most important skills we learned and polished is game optimization for multiple platforms. Our goal is to satisfy the needs of players using different headsets, so adjusting Green Hell VR experience to each platform without losing the game's spirit is crucial for us. Also, we learned how to achieve a true immersiveness of the player, as if they were teleported to another realm.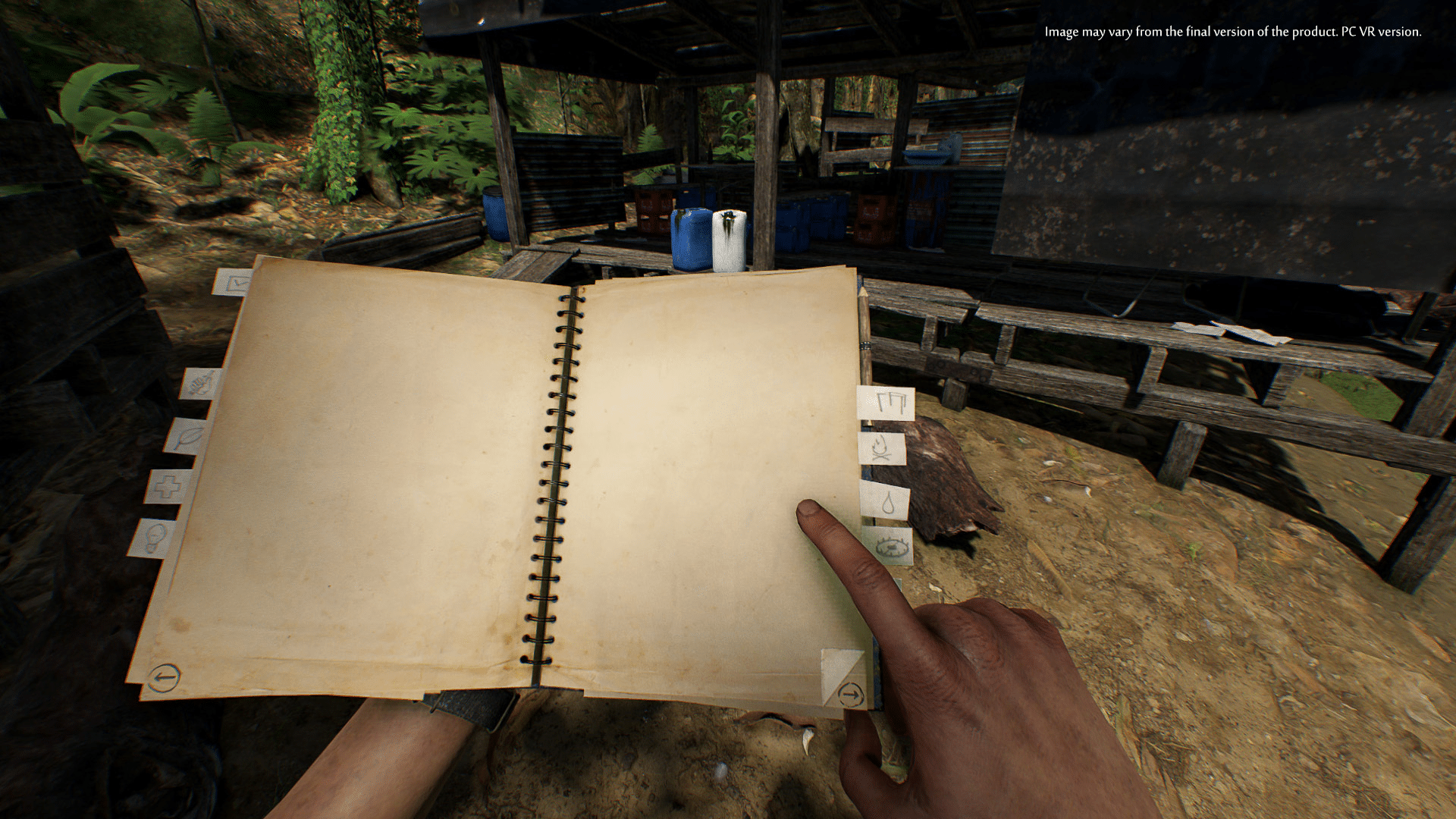 UploadVR: As an open world survival crafting game, we've seen plenty of comparisons with The Forest. How does Green Hell differentiate itself from the competition?
Smagorowicz: Green Hell VR is set to be a full survival experience. Crafting is going to be an important feature in the game, but so will be hunting, fishing, healing, and monitoring your vitals. We are currently working on making all these functions intuitively immersive which involves tests and feedback from the players. Another feature we are proud of is the player's body! We are introducing the whole body in VR, so the players can inspect their arms and legs and experience better immersion seeing their limbs. Speaking of immersion, the player faced with certain obstacles might need to operate on their arm or leg and heal the wound. This process could require digging out worms from under the skin and crafting the bandaid, so healing won't be "just one click". The player needs to take care of their body to stay alive!
UploadVR: What sort of gameplay differences can we expect in the transition to VR, has it been a challenge to adapt those mechanics? 
Smagorowicz: You say challenge, we say fun! Yes, the Green Hell mechanics are vast and could possibly be too much to move to VR, but not for us – we are a team of 40 people fully dedicated to VR. The biggest challenge we set for ourselves is the natural movement when interacting with the game's environment with minimal use of UI. Constant testing shows us how people move and interact with objects like bow and arrow in real life, and our mechanics are developed to reflect those movements as accurately as possible. Working on the early prototypes, we discovered that due to copious mechanics, the game became physically challenging for the player, so we are improving some mechanics to be less demanding, yet still much more demanding than in the flat version where most things are achieved with a simple click of the mouse. The gameplay itself can be different for each player entering the Amazon forest. You can choose a story mode and follow the narrative or pick the survival mode and get lost in the jungle for hours (or days).
UploadVR: We know that Creepy Jar are currently planning to release "The Spirits of Amazonia" expansion this year for Green Hell in several parts. Can we expect content parity for Green Hell VR, or will there be any significant differences?
Smagorowicz: At the moment, we are focused on delivering Green Hell VR to the players, who already can't wait for the VR experience we promise to provide. Extensions and updates are something we plan for the future.
UploadVR: Will the VR edition retain the original's online co-op multiplayer?
Smagorowicz: We know there are many inquiries about the co-op version, so we are considering adding the co-op mode later on, but we can't say with full certainty that it will be developed just yet.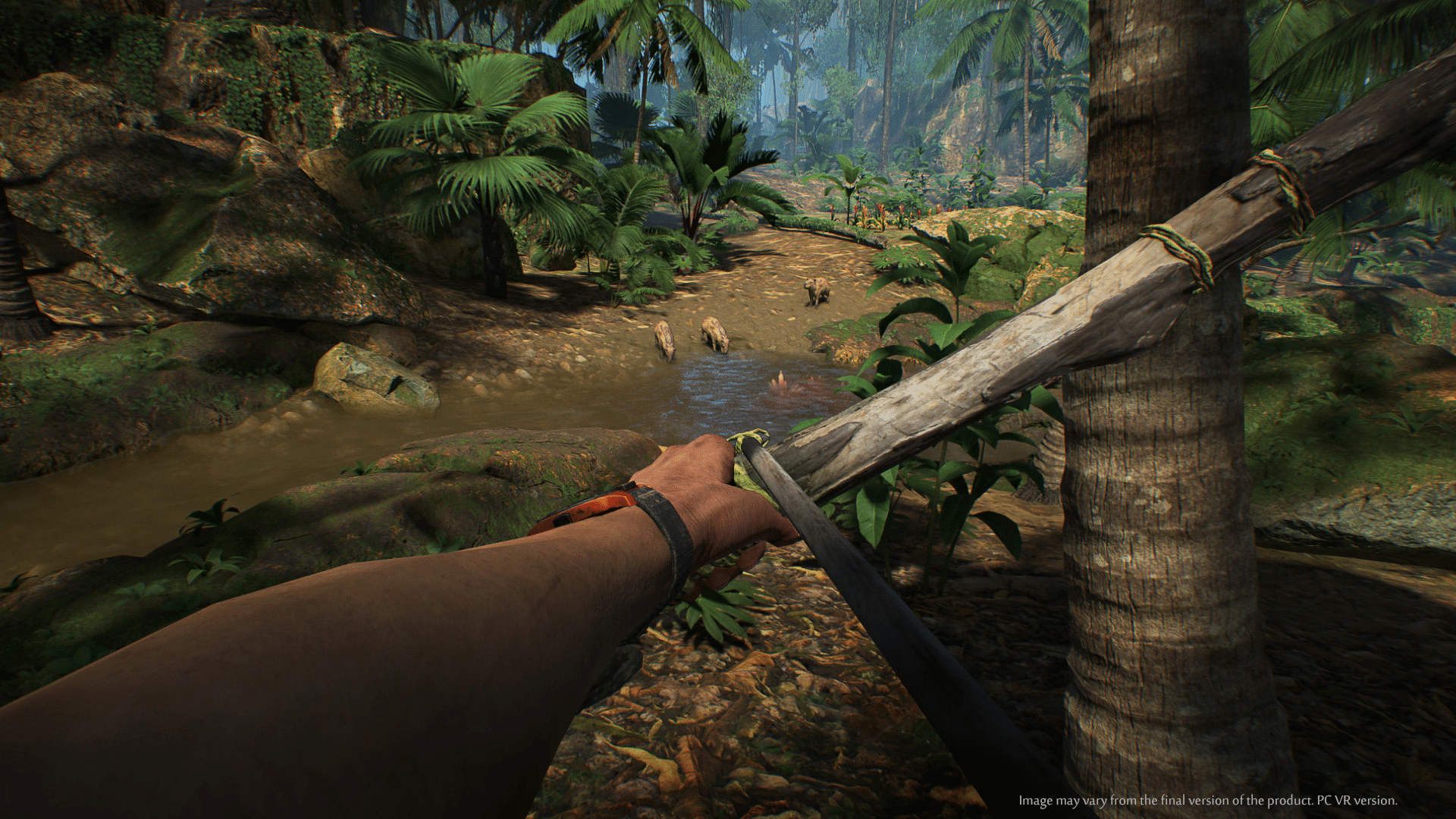 UploadVR: Creepy Jar have previously confirmed plans to release console editions of Green Hill, including a PlayStation version. Has there been any considerations to a PSVR release, or are you sticking to PC and Oculus Quest releases?
Smagorowicz: Original Green Hell is coming to multiple consoles soon and this is very exciting for both of our studios! For now, we are developing simultaneously the PC and Oculus Quest editions, but we are open to translating the game to PSVR in the future.
UploadVR: On PC, will Green Hell VR be released as a separate game like Layers of Fear VR was, or will support be patched into the existing title?
Smagorowicz: Green Hell VR will be released as a separate game.
UploadVR: Are there any plans right now for future VR Projects after Green Hell VR is complete?
Smagorowicz: Absolutely! We are currently in talks with multiple creators of IPs that are internationally recognized in order to create our own game, but we plan to still port hit games in the meantime, so a few projects are already scheduled, but they will stay our secret for now.
UploadVR: Would you ever consider creating original VR games or is there a particular reason why Incuvo sticks with ports?
Smagorowicz: Incuvo is known for our ports, but our main goal, after Green Hell VR, is creation of an original title based on a known, international IP. We believe that the VR gaming market's growth projections are in our favor as the market isn't saturated. You can expect both ports and original games from our team, but we see our focus shifting to the latter in the upcoming years.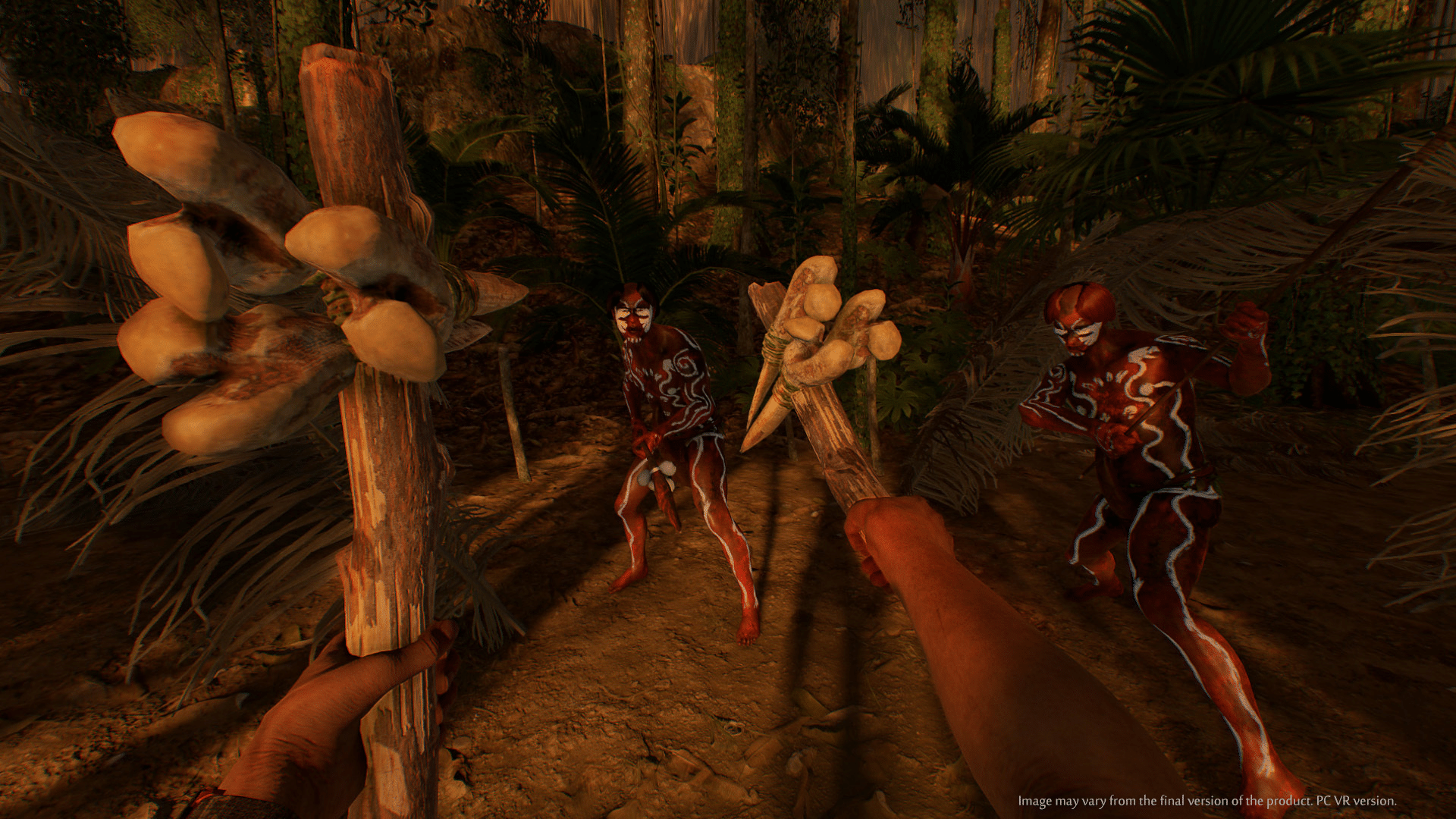 UploadVR: Lastly, is there any message you'd like to share with the players?
Smagorowicz: We consider releasing certain mechanics of the game as demo teasers in order to test them, and for players to get a taste of how immersive Green Hell VR is going to be. Our team would like to encourage readers to send us feedback whether they'd be interested in such demo experiences ahead of the premiere! Please don't hesitate to contact us at support@incuvo.com – let us know if this idea sounds interesting to you and what would you like to see in the demos. You can also send us your feedback via social media @GreenHellVR and @IncuvoGames.
---
Let us know what you think of how that sounds down in the comments below!