UPDATE: A Sony representative provided the following statement to UploadVR via email correspondence: "Gran Turismo Sport will launch in North America on November 15, 2016 for PS4 with support for PS VR." This confirms that the title is launching with PSVR support on day one.
ORIGINAL: Last year during Paris Games Week, Sony confirmed that the latest entry in the long-running flagship racing simulator franchise, Gran Turismo Sport, would be coming to not only standard PlayStation 4 systems, but also to Sony's virtual reality headset, the PlayStation VR.
Now today, before a special livestream event, Sony revealed on the company's blog, that Gran Turismo Sport would be launching later this year on November 15th in North America.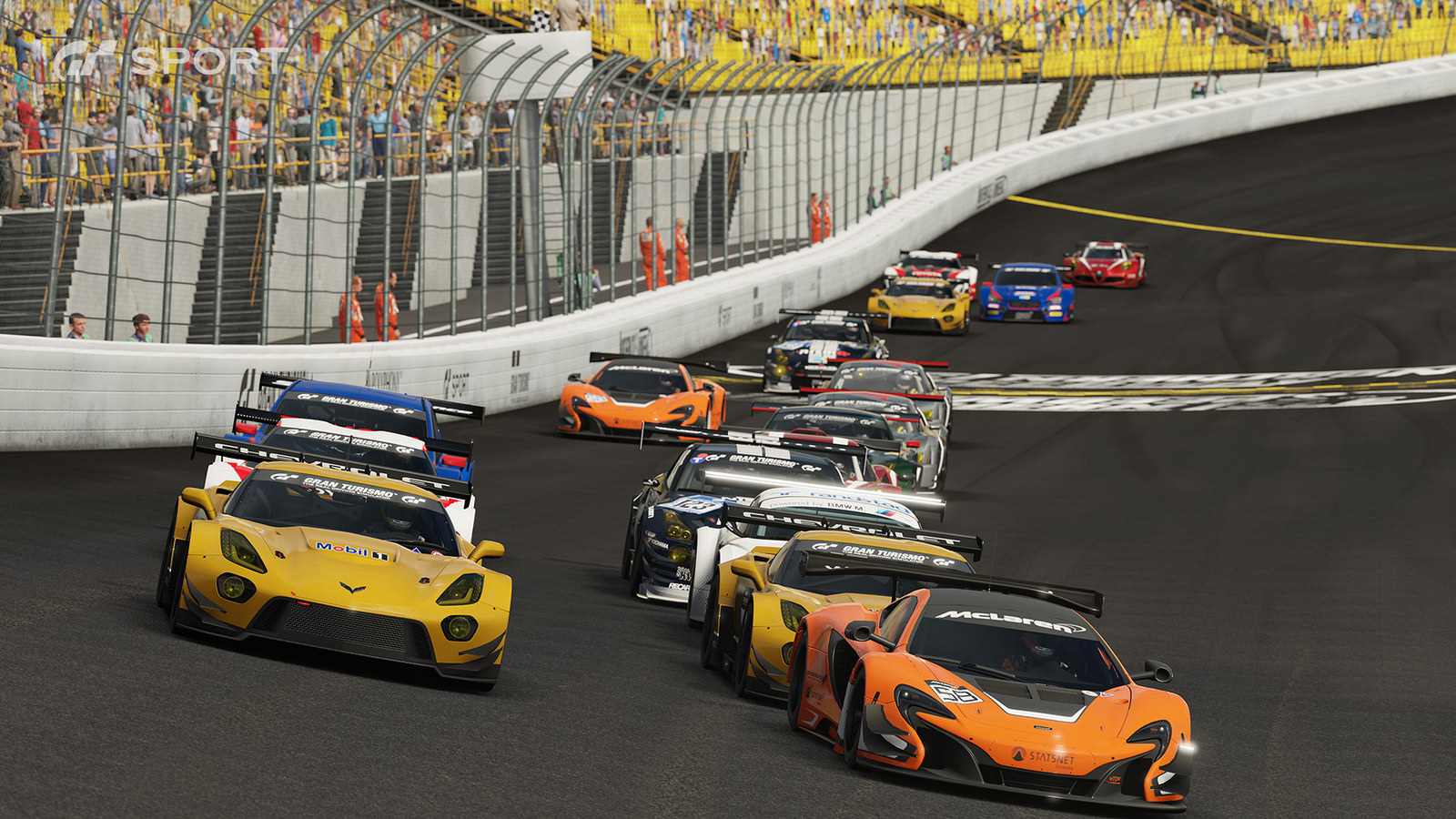 Gran Turismo Sport Game Details
As we already know, Gran Turismo Sport will feature full PSVR support with not only the headset itself, but with high-end racing wheel peripherals as well. Sony is also partnering with FIA, to feature online racing championships. According to the previous blog post, "In the Nations Cup, players will be able represent their home country. Whilst in the Manufacturers Cup, players will be driving on behalf of their favorite car manufacturer." During today's livestream, they not only debuted the first official gameplay, but livestreamed the actual pre-season test for each cup.
Hard details on the game were hard to come by, but they did state that there would be up to 140 different cars to drive in Gran Turismo Sport, as well as 170 offline events for single player content, 13 different real-world locations, as well as a "whole world" online to explore with friends. It's unclear whether or not that means open world driving or not. They also announced the popular photo mode from other PS4 games like inFAMOUS: Second Son and Uncharted 4: A Thief's End would be utilized, although how that integrates with the PSVR remains to be seen.
You can see the brand new gameplay trailer for the game above and the full screenshot gallery down below. After seeing it in action, Gran Turismo Sport's beauty is undoubted, but the big question on my mind is: Will it actually look that good on PSVR? Or rather, can it actually look that good on PSVR? The footage we've seen so far is all pulled directly from a PS4 running the game normally, not the game running in the PSVR headset.
Pre-Order Bonuses
In that same blog post mentioned before, Sony also outlined several different pre-order bonuses. Everyone that pre-orders will reportedly receive three special cars: the Ford Mustang Group B Rally Car, the Toyota FT-1 Vision GT Group 3, and the Peugeot 908 HDi FAP LMP1. Additional incentives are also provided from either GameStop, the PlayStation Store, or Amazon, depending on your preference:
GameStop:
Chevrolet Corvette Group 3
Nissan NISMO GT-R GT3 N24
PlayStation Store:
GT Themed PS4 Avatars
GT Sport Dynamic Theme
$500,000 In-Game Credit
Amazon:
In addition to the standard edition pre-order bonuses, Sony has also revealed details on Gran Turismo Sport's Limited Edition to commemorate the franchise's first game for PlayStation 4. Luckily, this edition isn't exorbitantly expensive compared to the standard edition price, as it comes in at just $69.99 ($89.99 CAD), containing reportedly over $130 of content, including:
GT Sport Starter Pack (8x Cars) – Gain immediate access to cars within various race class, including GT4, Rally, and more
$1MM In-Game Credit – Build and customize your personalized garage
Livery Sticker Pack – Bonus livery of numerous brands and logos
30x PS4 GT Sport Themed Avatars – Based on selected GT Sport featured vehicles
Racing Helmet – For your customized driver profile
Limited Edition Steel Book and Packaging
Additional Footage
If that's still not enough to quench your thirst for Gran Turismo Sport information, feast your eyes on the game's original trailer below, as well as a gorgeous collection of screenshots.