Andrew Eiche is taking over Job Simulator studio Owlchemy Labs.
The long time operations head at the Google-owned VR development studio is taking over for Devin Reimer, who says he's leaving "to focus on new opportunities outside the company" after 12 years with the studio. Eiche joined Owlchemy in late 2015 as a producer before the 2016 launch of Job Simulator, one of VR's most well-known and highest selling titles.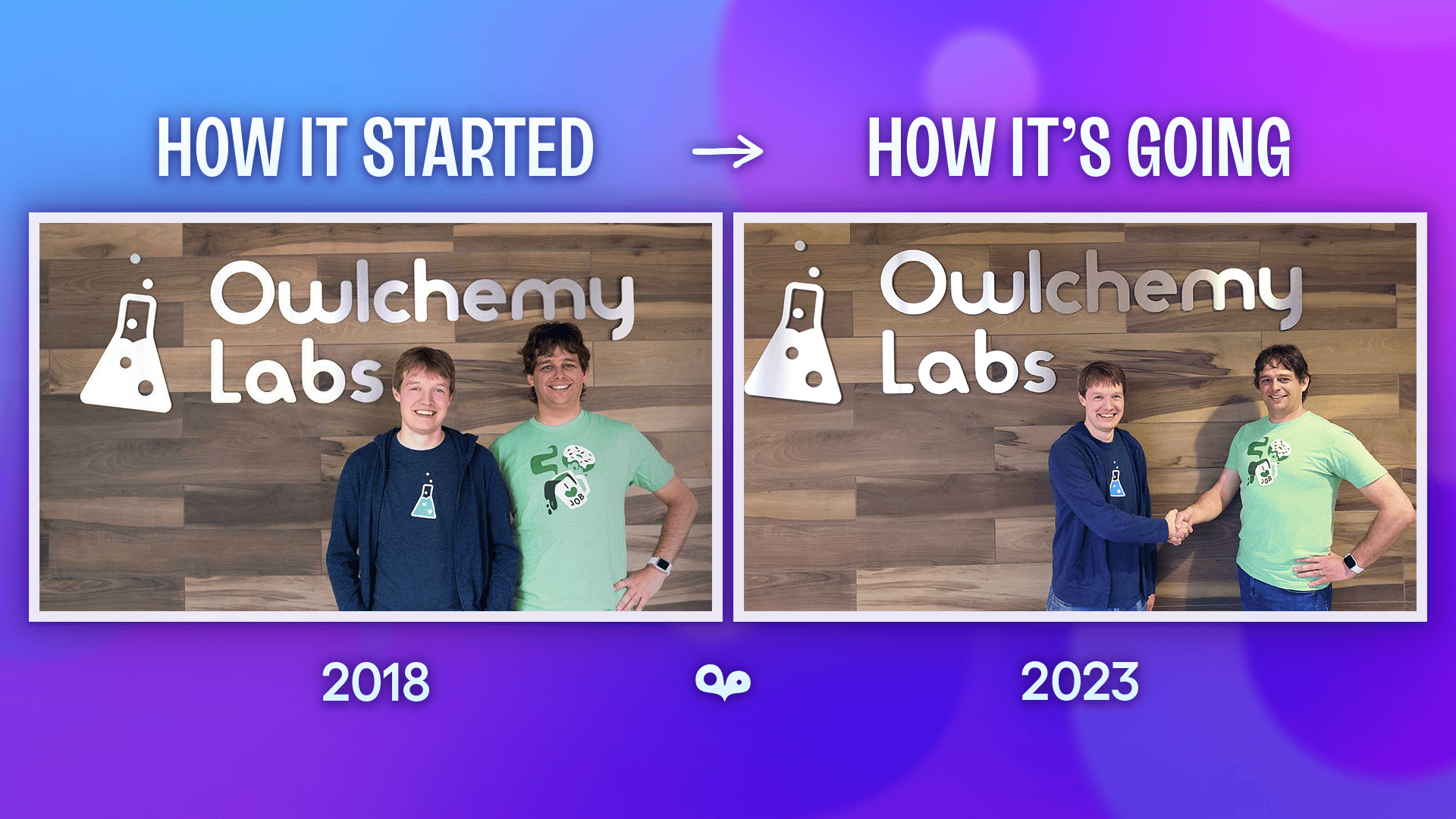 "As CEO, my mission is to keep Owlchemy Labs on our proven path of success and to continue to push the boundaries of what's possible with VR," Eiche said in a prepared statement. "I share Devin's vision of the studio's future and our mission, of making 'VR for Everyone,' remains unchanged. Our games will continue to push boundaries while maintaining their signature quirky feel. We will also continue to invest in VR's future and explore new ways to push the technology forward."
In 2017, Google acquired the studio as Owlchemy's follow-ups Rick and Morty: Virtual Rick-ality, Vacation Simulator, and Cosmonious High expanded core VR interaction systems driving the titles.
"All our tech is insanely re-usable," co-founder Alex Schwartz told us in 2016 of the hundreds of hours needed to build the simulation subsystems in their games. "We plan on leveraging it for all future titles."
We're curious to see where Owlchemy goes next given context that Google laid off thousands of employees at the start of the year while also reportedly working with Samsung to provide "the software" for an XR platform. In 2018, Google had shipped the Mirage Solo standalone VR system in partnership with Lenovo and there was even an add-on for developers to explore the exact sort of hand controlled interactions championed by Owlchemy for years. As Meta (then Facebook) announced the $400 entry level Quest standalone VR headset, however, Google shifted directions to focus on a series of AR-centric features for smartphones. Owlchemy's games represent some of Google's limited public-facing work in VR over the last five years.
Eiche's statement doesn't give a whole lot of guidance on the subject, but we'd be extremely curious whether Owlchemy's "insanely re-usable" tools might be applicable to a new generation of VR development tools from Google. The studio has been focused on hand tracking in recent years and Owlchemy's announcement of the change in leadership mentions that Eiche will manage "the company's ongoing efforts into VR development and hand tracking".