At GDC 2017, UploadVR had the chance to speak with HTC's president of Viveport and SVP of virtual reality, Rikard Steiber. During the interview, Steiber revealed the price point for Viveport's upcoming subscription service for VR content. According to Steiber, the plan will cost $6.99 USD a month and will be available to current Vive owners and new customers "in the next few weeks."
Steiber also reconfirmed that HTC will be offering a free, month-long trial of the Viveport subscription to all current Vive owners and new users when the service launches.
According to Steiber, with this subscription plan "users will be able to select 5 experiences a month from our pool of Viveport content" and these can be "kept month to month" or swapped out for new selections.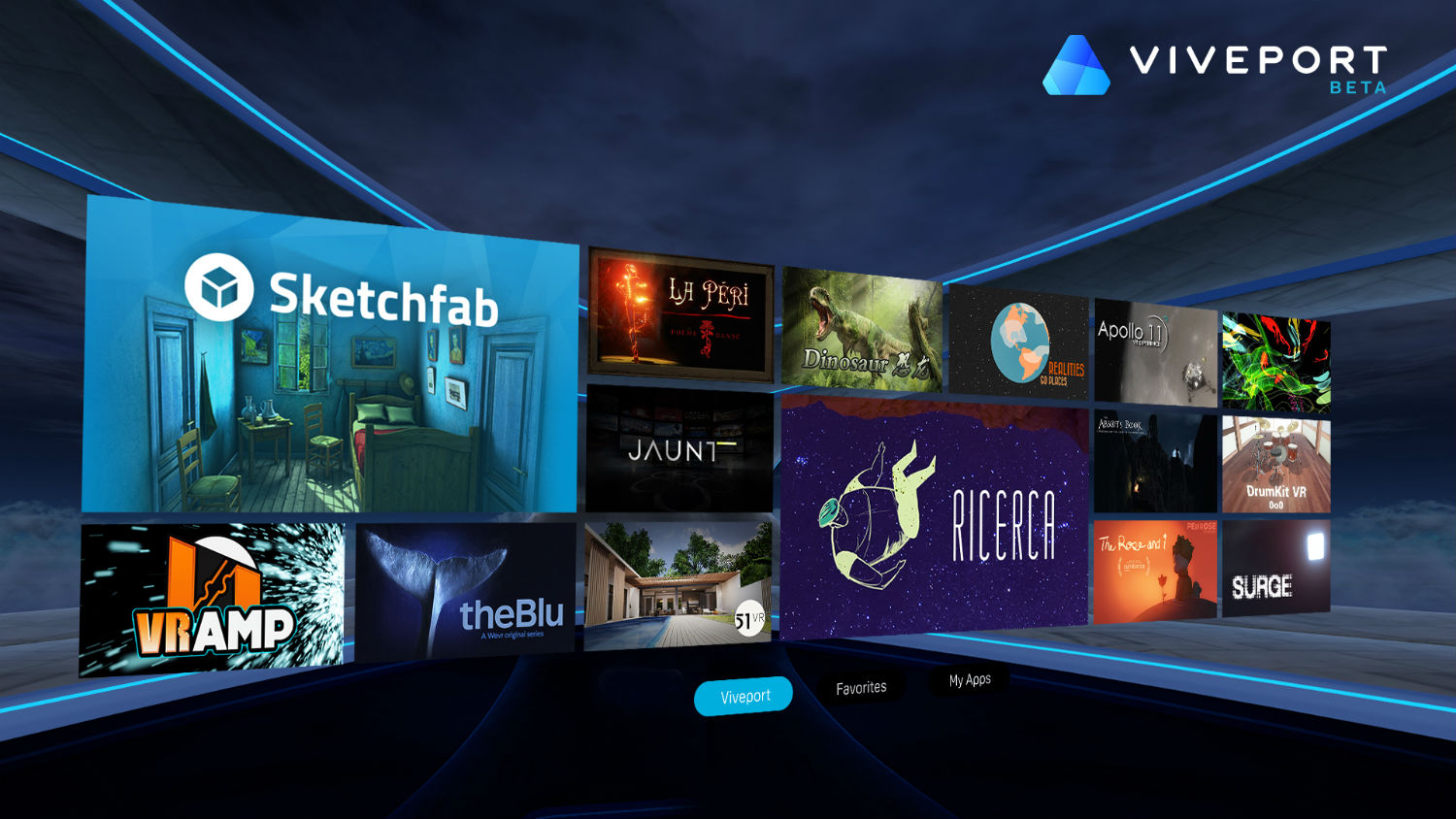 This content pool will be sourced from the content created by Vive Studios and any Viveport developer that chooses to opt in. The entirety of Viveport will not be available automatically to subscribers, although Steiber does expect that "many" studios will chose to be included.
In a previous story, we reported that developers will be getting a 60 percent cut of the subscription revenue, while HTC reportedly takes the remaining 40 percent. Meanwhile at MWC Alvin Graylin, China Regional President of Vive, further clarified the financial allocations for developers in the subscription plan.
According to Graylin, studios will get a piece of the revenue if their app is chosen by users. He explained that if developers create content that is "super sticky" and their app is selected by subscribers in a given then they'll get a share of the revenue, making it in developer's best interests to create content that people will keep coming back to.
"That's something that I think that we want to encourage," Graylin said, referencing apps that encourage users to keep coming back like Google's Tilt Brush and Google Earth.
According to its official website, "Viveport is the app store for virtual reality where customers can explore, create, connect, and experience the content they love and need."
Tangentially, Viveport is described by Steiber as as a place for the promotion and distribution of VR content that falls outside the category of a game. Experiences built for dducation, medicine, real-estate, enterprise and commerce would all be examples of Viveport-appropriate experiences.
Steiber has been pushing a vision of Viveport as a vital showcase for the less flashy VR experiences for some time now. This subscription model may be his best way yet to direct the masses towards the content they may otherwise miss.