"Throughout the history of Valve we've had a lot of significant milestones," Gabe Newell, President and Co-Founder of Valve Corporation, said at the Valve Index launch party on June 27, 2019. "We had Half-Life, which was our first single player game, we had Source, which was our first engine, we had Counter-Strike, which was our first multiplayer game, then we had Steam and the Workshop…and Index is another one of those critical milestones for our company."
The launch party was a very small-scale event in which Valve employees, including Gabe Newell himself, gathered to showcase the Valve Index headset and its controllers to a small group of randomly selected Index buyers. Those that attended received their headsets on the spot and got a behind-the-scenes look at the creation of Valve's innovative lighthouse tracking technology.
You can watch the entire speech right here:
During the event Newell reflected on the history of the company and what the future looks like with Index releasing publicly.
"It represents a tremendous amount hard work and creativity on your parts," Newell said, addressing Valve employees. "As you know Index represents a significant breakthrough in the field, the visual fidelity that implies in terms of optical design, panel design, industrial design, all that's a real breakthrough. Knuckles is hugely important not only for how it's going to help ourselves and our game partners make their games better, but in how it enables entirely new kinds of games."
Notably, Newell then took the opportunity to twist the dagger in the heart of millions by making a Half-Life 3 (or Portal 3, to be honest) joke almost too casually.
"But milestones aren't really the end of anything, they're really the beginning," Newell said. "Half-Life led to Half-Life 2, Source led to Source 2, the experiments we did with Team Fortress 2 are what enabled us to build DOTA, Artifact is the reason that we're able to do Underlords, and so maybe someday the number 2 will lead us to that shiny integer glowing on a mountain someplace. We'll just have to see."
The Valve Index headset is starting to arrive on door steps now and you can read our full review on the site. We've also got about four hours of streamed content from this week including an Aperture Hand Lab playthrough, footage of Index updates in games like Vacation Simulator, Blade & Sorcery, Onward, and many others. It really does feel like a milestone moment for the whole VR industry.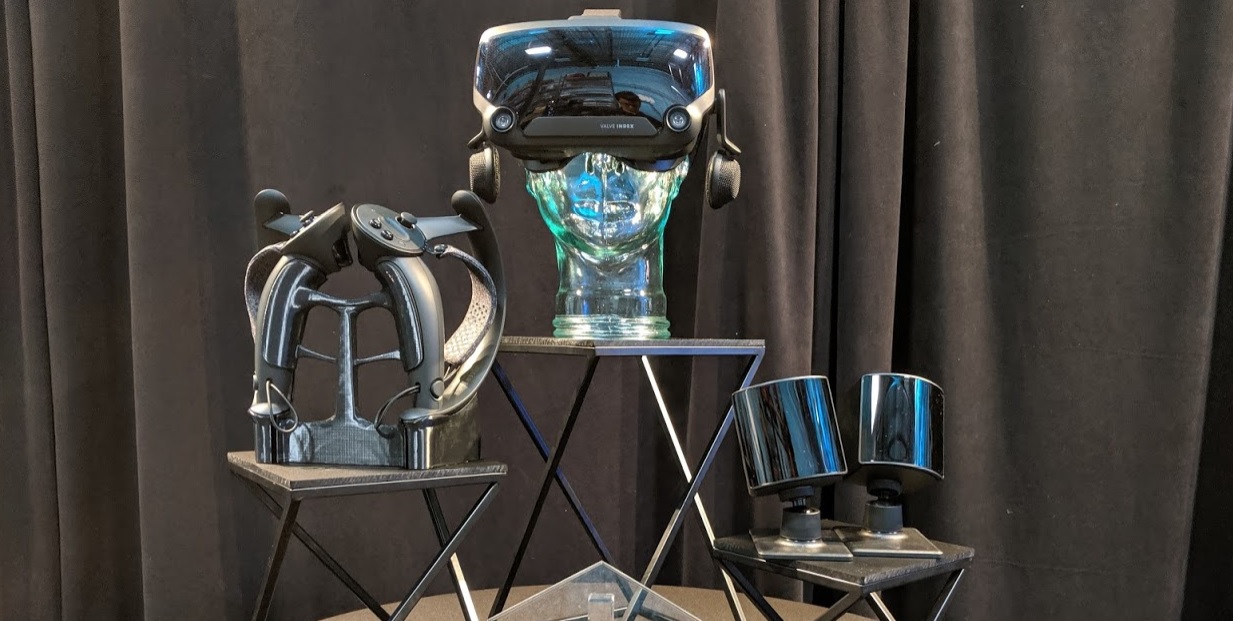 Newell then alluded to future improvements such as the potential of lower cost, broadened distribution, better ergonomics, and even untethered, wireless support. You can read more about those plans here.
"What [improving on Index] is gonna enable is the best part of this: when you start seeing new VR games from Valve and from our other partners," Newell said. "And that's really where you guys come in. You see it's very hard for us to develop a product, to work at Valve, without customers. We have to guess. What's important? What are the tradeoffs we should make? Will this be valuable to you? And we can sort of run a simulation in our head, but it's so much better when we actually have real customers we can engage with.
"We're really entering the best time as creators. We're reaching a time when you guys are involved, you're not only telling us how we did with Index, you're teaching us how to make Index better–and that's awesome. It's such an exciting time for all of us."