Developed by Myst creators Cyan, Firmament brings a flawed but entertaining puzzle adventure, though PC VR support misses the mark. Read on for our full Firmament VR review.
Firmament begins on an intriguing note. You awaken inside an icy cavern, greeted by a mysterious apparition representing your deceased Mentor. She tasks you with maintaining this world and offers one-sided exposition that conveys her loneliness well, though the voice acting often feels flat. Even still, exploring the Three Realms is a joy. Traveling between them from a hub called The Swan, the scenery ranges from beautiful snowy mountains to appealing steampunk gardens.
The FactsPlatforms:
PC VR via Steam.
PSVR 2
version planned
Release Date:
Out Now
Developer:
Cyan Worlds
Price:
$34.99
Maintaining the Three Realms mostly involves the occasionally-complex puzzle solving that Cyan's known for, using a multipurpose tool called the Adjunct. In VR, grab it from your side, aim at the target and press the trigger to activate. Once firmly socketed, twist it left or right for specific controls, like raising and dropping a crane hook.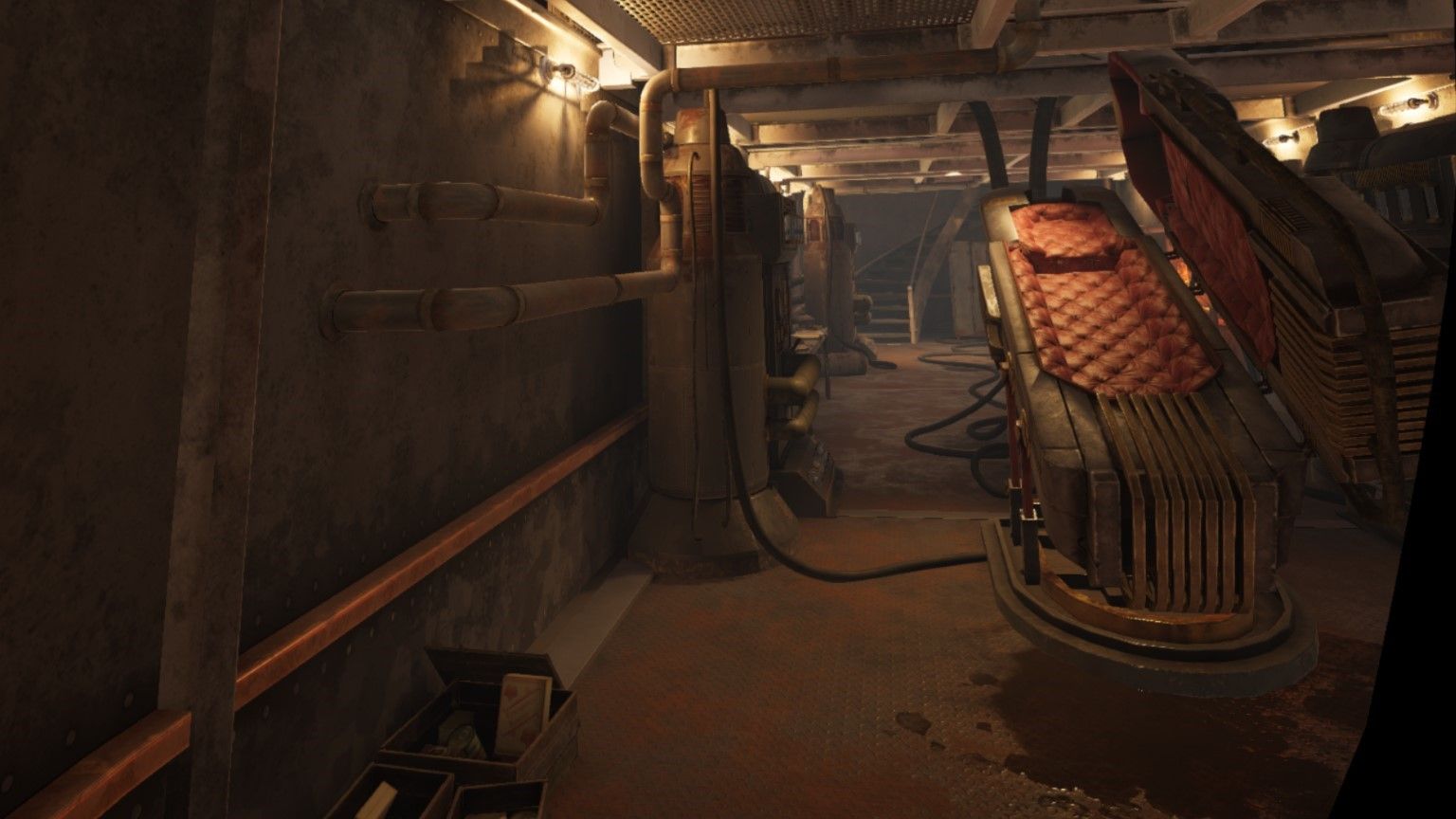 Functions swap between opening doors or lowering bridges to moving platforms and controlling cranes. What's here isn't anything particularly revolutionary and Cyan fans will likely find this old-school design somewhat familiar. Solutions aren't always obvious, so be thorough in your exploration and keep a close eye out for any ladders. Backtracking in any game can get tedious but in VR, that feels amplified.
This isn't the longest or most difficult game and Firmament's slower pace requires patience, though I became invested in the main mystery. What happened to the previous keepers? Who was my mentor? Why am I alone? All questions I found myself asking. The main story handles world building well but the wider lore falls short. Journals, letters and other supplementary content simply didn't hold my interest – it all feels uninspired.
It's worth mentioning that in the credits, Cyan notes use of 'A.I. Assisted Content' for voice acting, various artwork, journals, Kickstarter backer content and more. Given the recent debate AI has caused in creative circles, addressing the wider concerns here would require a lengthier conversation than this review allows. However, I believe this choice was to Firmament's detriment. There is a notable quality difference between these aspects and the main story.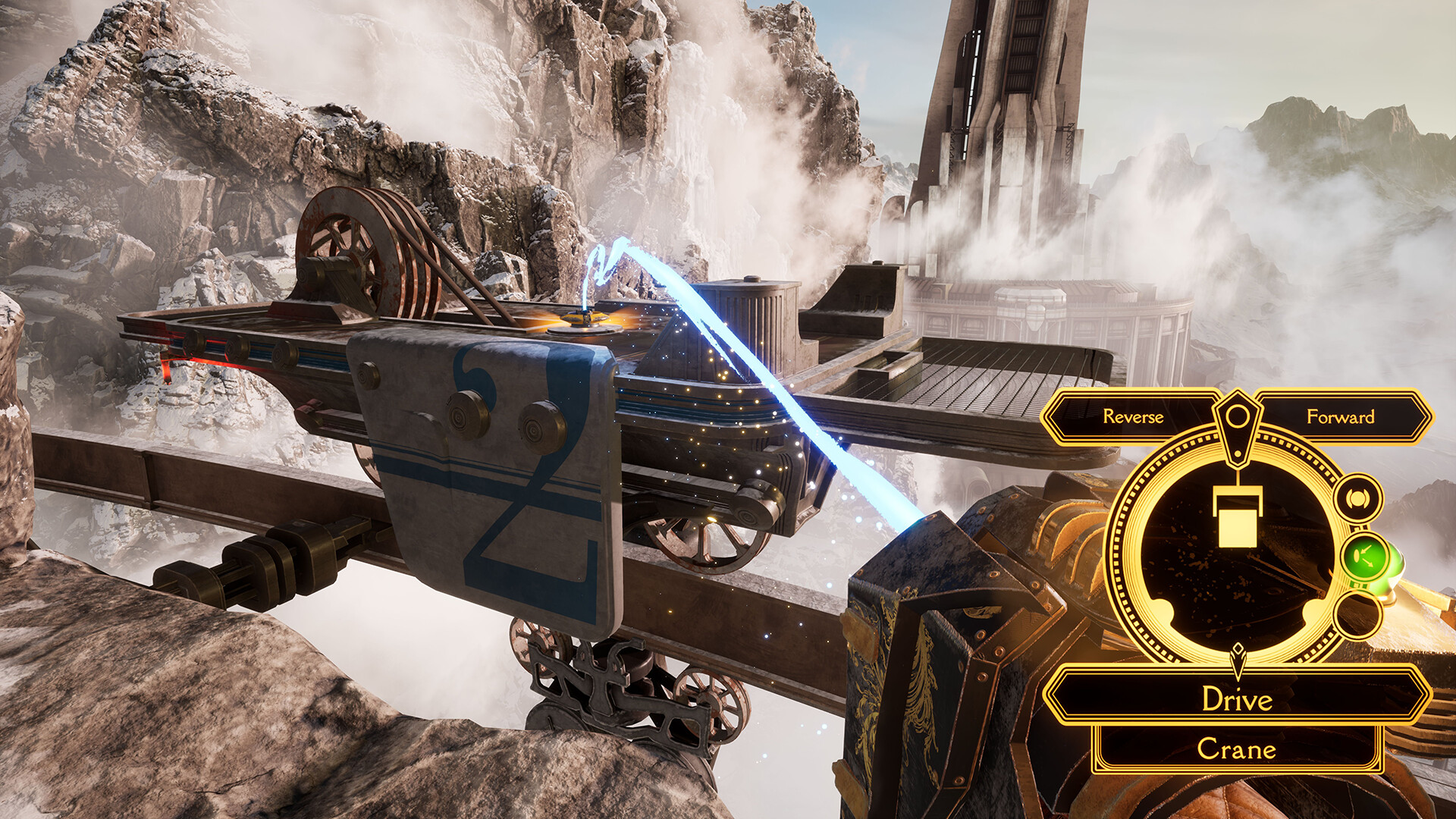 As for PC VR support, Firmament left me wanting more. In the opening area, I found a table filled with small objects, but everything was stuck in place beyond readable books, considerably reducing immersion. Interactivity is lacking across the board and even those books feel slightly awkward when you're turning the pages. I'm grateful VR support is included but it really does feel optional.
Given the studio's history with VR through 2020's Myst remake and Obduction, it's disappointing that such an experienced studio like Cyan Worlds didn't take this VR support further. My issues with the wider lore aside, exploration feels nice and that's boosted by the high-end visuals, which are great. When each realm offers considerable variety, it smacks of wasted potential.
Firmament - Comfort Settings
Firmament supports artificial locomotion and teleportation, using head and controller-based movement. You can select either snap-turning or a smooth-turn camera, which offer adjustable speeds and snap degrees. Swapping your dominant hand is supported, alongside seated and standing play, plus quick ladder travel when exploring. Death doesn't happen in Firmament but if you glitch through the map, the pause menu lets you teleport back to safety.
PC performance issues only compound this further. Nearly three weeks since it launched, Cyan's performance patches have seemingly improved things, but playing above medium settings left me with slightly muddied visuals and noticeable artifacting. For full transparency, my PC runs a GeForce RTX 2070, which goes above minimum specs but doesn't quite hit recommended specs.
To the team's credit, I still preferred playing in PC VR mode over flatscreen, as motion controls feel significantly better to use. When playing on both my desktop with an Xbox controller and a Steam Deck, using the shoulder buttons and right stick when connecting to devices felt clunky.
Firmament Review - Final Verdict
Firmament is a missed opportunity in many ways and I hoped for more from Cyan's latest game. While it boasts strong visuals and an intriguing main narrative, that's undermined by uneven PC VR support, flat voice acting and the unappealing wider lore. Despite spending roughly five years in development, I believe this would have strongly benefitted from further polish.
If you're seeking a new VR puzzle adventure, Firmament can certainly fit the bill and long-term Cyan fans will likely find plenty to enjoy here. I wanted to like it more but with all above caveats, I can't outright recommend it.
---
UploadVR focuses on a label system for reviews, rather than a numeric score. Our reviews fall into one of four categories: Essential, Recommended, Avoid and reviews that we leave unlabeled. You can read more about our review guidelines here.